Posted: Friday, Mar 11th, 2022
What Can My Family Do in Ventura?
What can your family do in Ventura? So very, very much. Ventura defines family-friendly. Why? Because kids (and kids at heart) have a real-life playground at their fingertips. From riding a swan (pedal boat) across still harbor waters at Ventura Harbor Village, to cavorting on wide beaches, to fishing off the Ventura Pier, bowling, roller skating, and mini-golf, your family will make lasting memories.
Added parental happiness, plenty of these activities are affordable — or free.
Family time together. In a town that makes you feel like part of the family.
Go to the beach
Yep, Ventura IS the beach! Any beach works (and many of the beaches are guarded in summer), but if you have little ones, Harbor Cove Beach

, with its protective breakwater, provides calm waters in every season. Marina Park, with its green expanse of park adjacent to the beach, is also popular with families – you can picnic on the grass and play in the surf.
Explore Ventura Harbor Village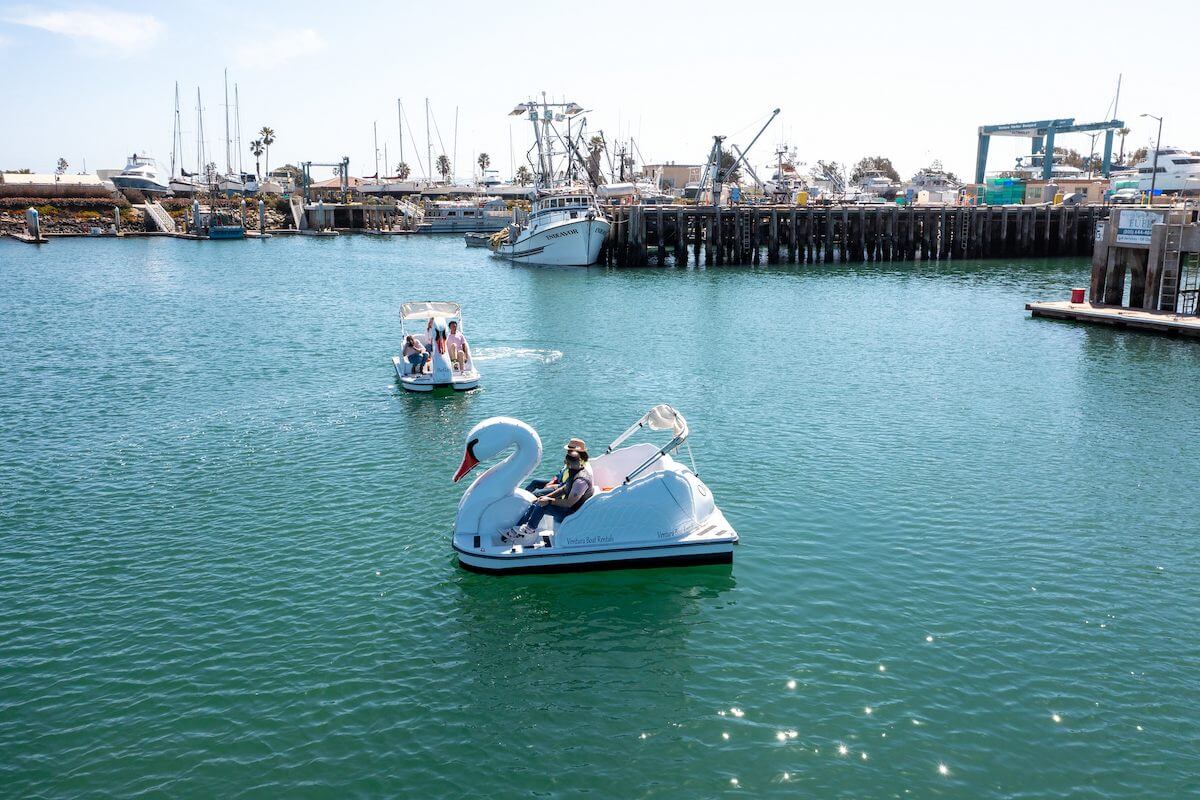 So many fun things to do at Ventura Harbor Village. Ventura Boat Rentals rents kayaks, stand-up paddle boards, and pedal boats, including the hugely popular swans — super fun to see all the docked boats from the water. Coastal Cone Ice Cream

is a delicious ice cream parlor with flavors you can't imagine and innovation that would make Da Vinci proud (start with the pineapple dole whips). Traveling with your dog? They've got Puppy Yogurt for your best friend. Fact is, all across town, Ventura is as dog-friendly as it gets.
Visit the Channel Islands – or do the next best thing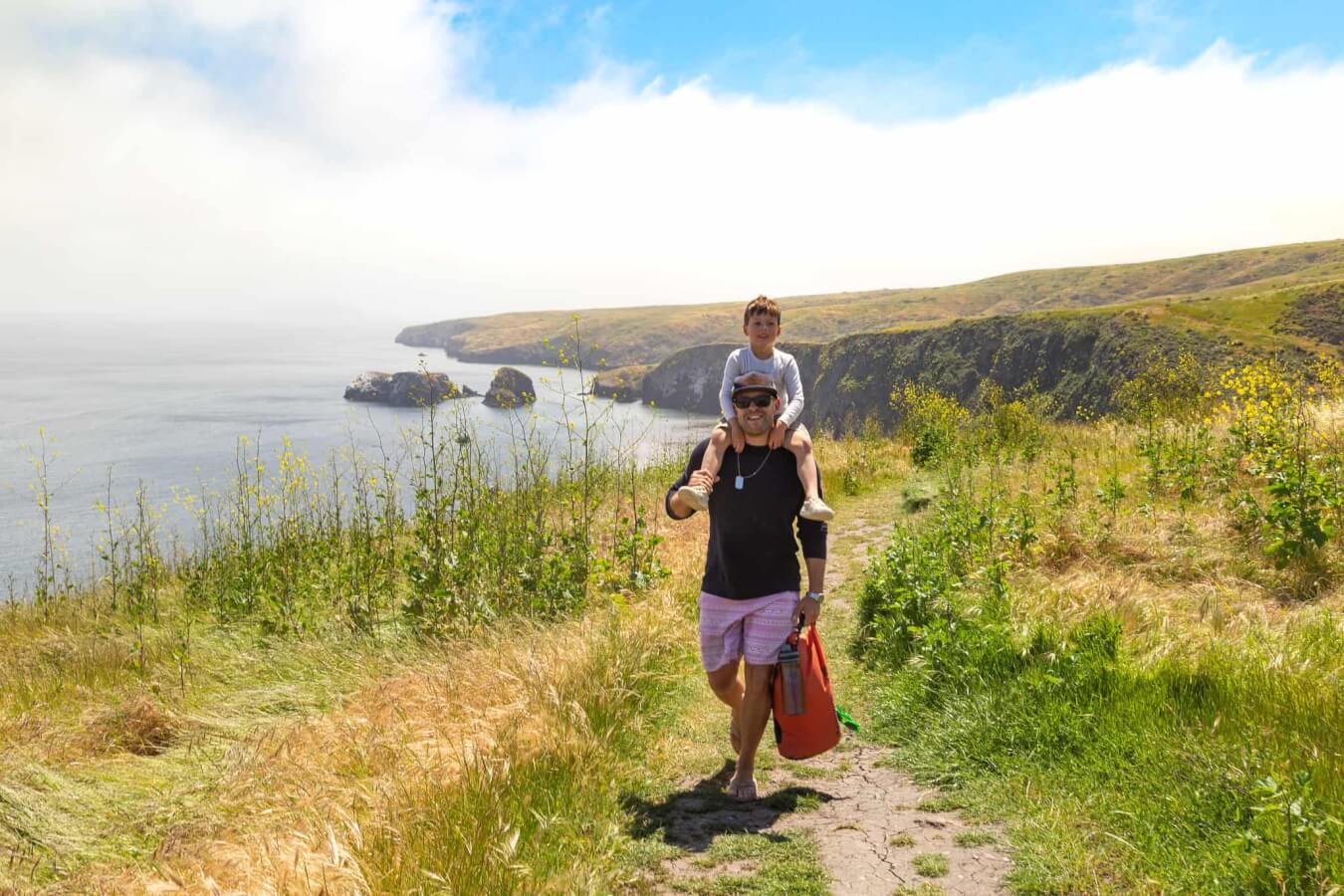 Channel Islands National Park & Marine Sanctuary is a family MUST (note caps) — an adventure no one in your family will forget. Island Packers

will take you out to any one of the five islands in the Park, where you can hike, picnic, kayak, swim, and look for tiny island foxes (found nowhere else in the world). Don't have time to get out to the islands (you'll need a full day)? Head to the Park Visitor Center on Spinnaker Drive (near the mouth of Ventura Harbor) for films and exhibits, including a tank full of cool sea creatures. All of it free.
Go whale and dolphin watching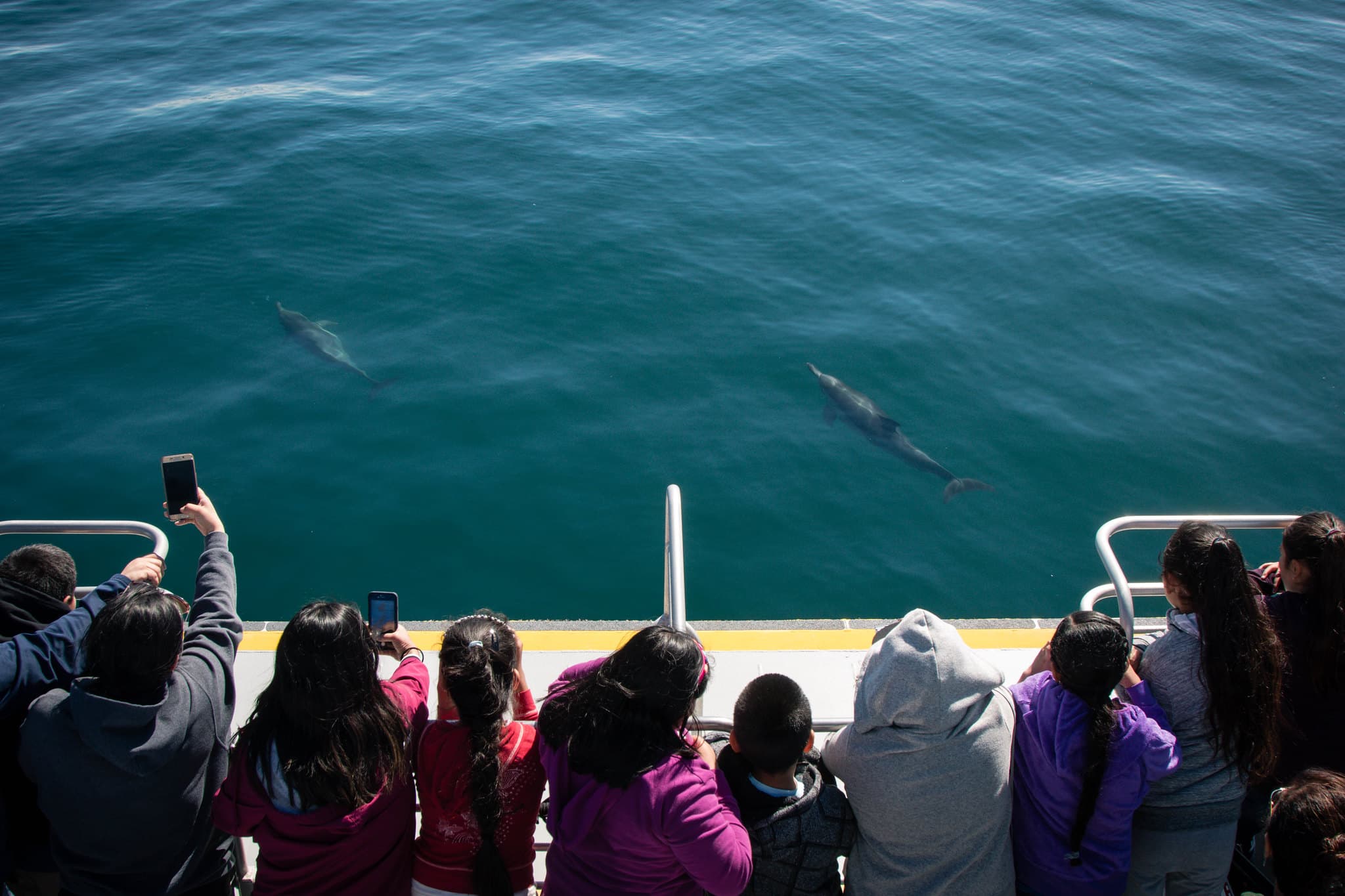 Have you ever seen a gray whale? A blue whale (the largest creature on Earth, a blue whale's tongue is the size of an African elephant)? A pod of thousands of dolphins? Island Packers

will take you to see the magic. No, there are no guaranteed sightings, but, in some instances, your odds are very good, especially when it comes to dolphins. Just a glance at Island Packers' recent marine mammal sightings offers proof. How many Common dolphins might Island Packers spot? Maybe 2,000. Maybe 3,000. Maybe 8,000. Yep, it's happened — and not infrequently.
Play at a park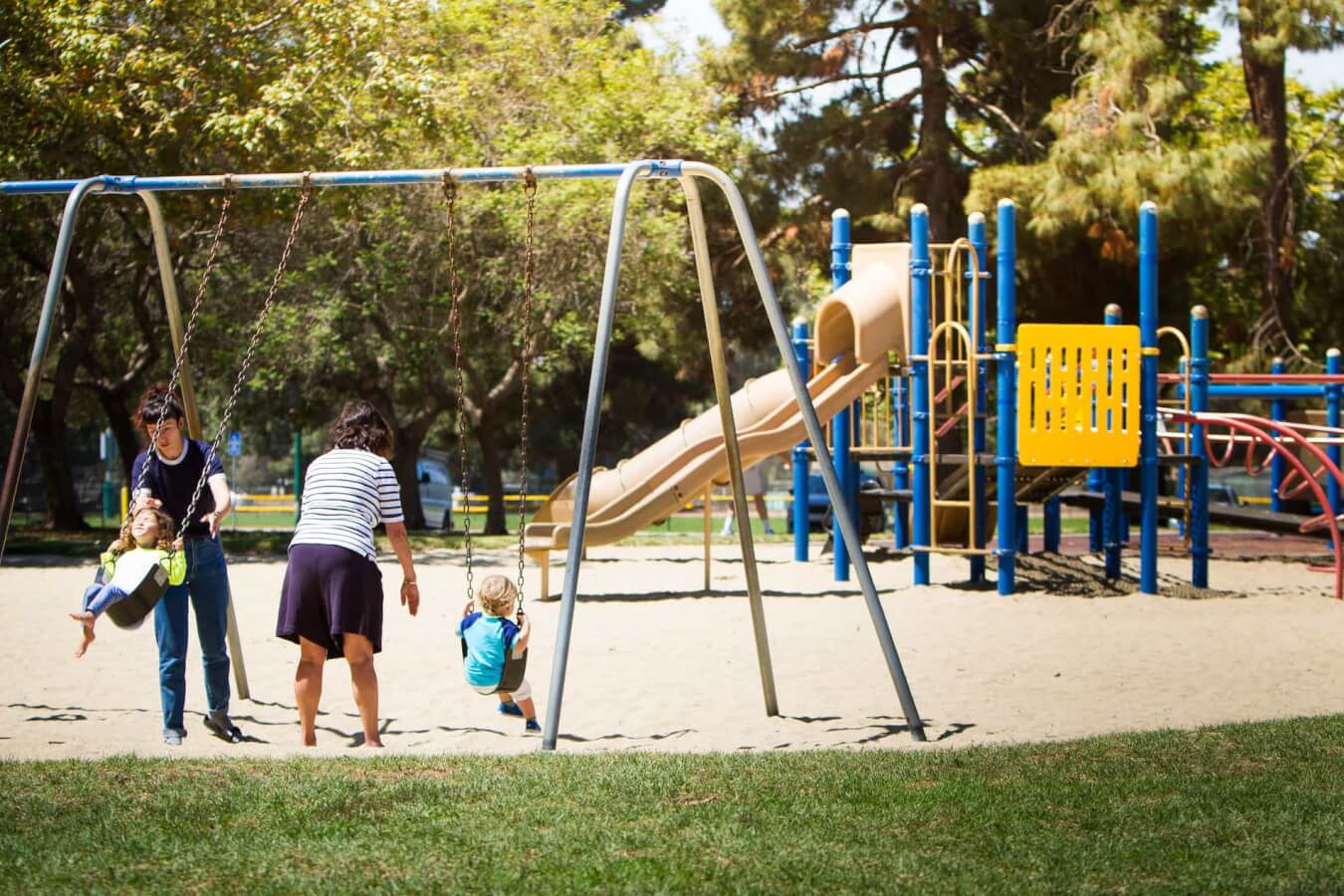 Ventura has a host of lovely parks — Arroyo Verde Park has a fun playground (and great hiking trails with panoramic ocean views); Kellogg Park has a water park. Camino Real has, well, this playground.
Ride bikes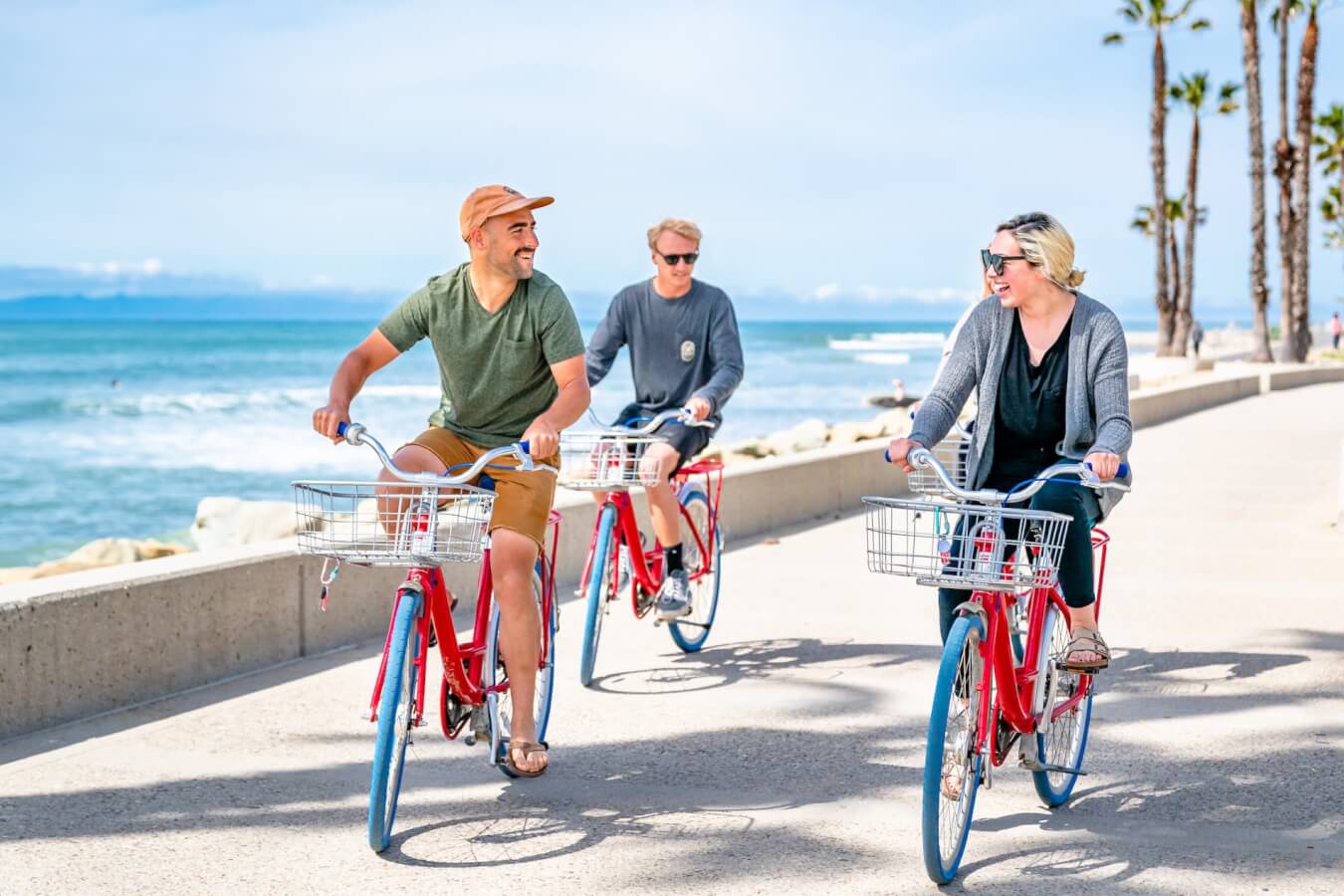 Rent bikes (or a family surrey) at the foot of the Ventura Pier from Wheel Fun Rentals

and ride along the beachfront promenade. The mile-long Promenade extends from the Ventura Pier and along Surfer's Point Beach to the Ventura River and Emma Wood State Beach. Wheel Fun also has electric bikes. Ventura Bike Depot is another great place for rentals and local riding advice. There are all kinds of great bike riding options in Ventura.
Visit the Ventura Botanical Gardens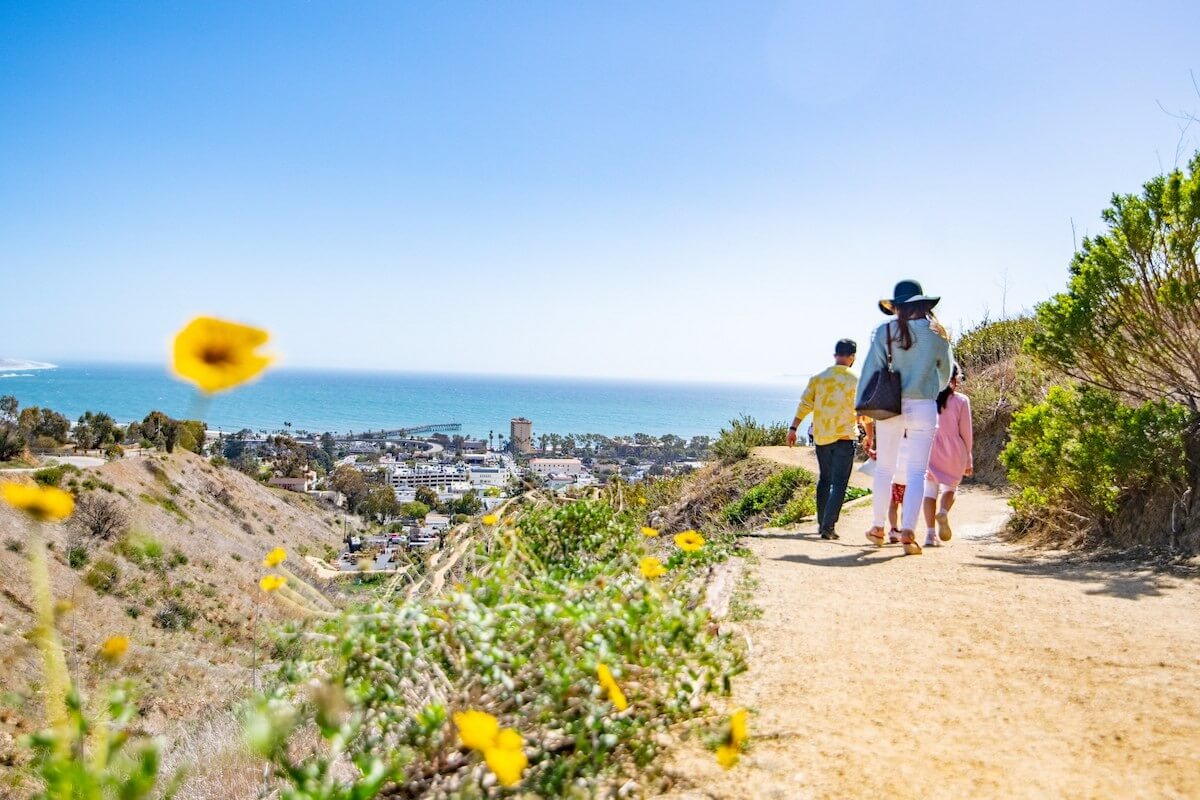 The Ventura Botanical Gardens are right behind City Hall,

just a short walk from Ventura's walkable downtown. A lovely display of stunning plants is rivaled by a high-in-the-hills panoramic ocean view. There's no entry fee on Fridays. The rest of the week they are open from 9 am to 5 pm, and the entry fee is $7. Just above the Botanical Gardens, and free all the time, Grant Park (easily identifiable by the large wooden Cross) also has amazing panoramic views.
Learn to surf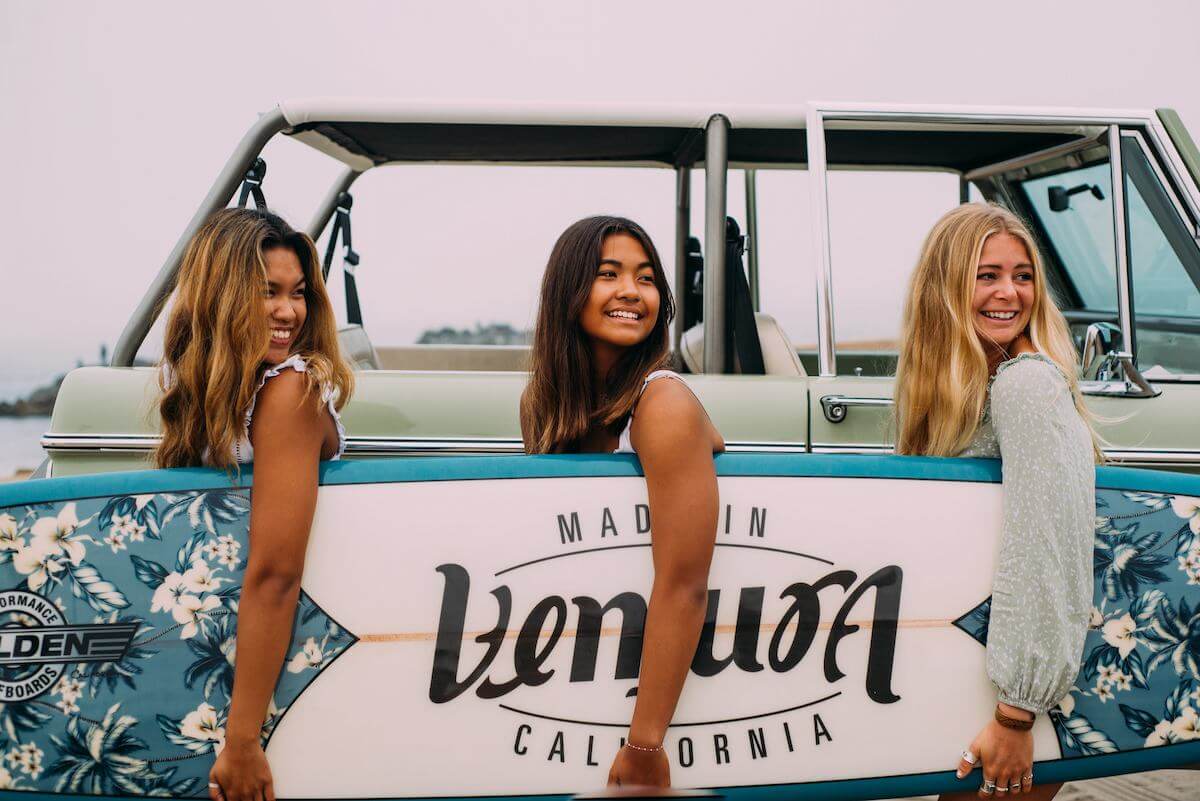 Yes, it's the sport of Hawaiian kings. It's also indescribable fun. Why shouldn't your family get in on the fun? Ventura IS surfing and looking for a good surf instructor in Ventura is like looking for a dancer at the Bolshoi Ballet.
Pack a picnic
One of the best perks of visiting Ventura are all the great picnic spots – oh, right, and year-round temperatures averaging in the seventies. Picnics make for family bonding, and in Ventura there may be no finer – or more affordable – pairing than the Grab 'n Go picnic. And there may be no finer grab n' go weather than Ventura's; who wouldn't want to picnic beneath glittering blue skies and soft sunshine? Shared street tacos on a picnic bench on the Ventura Pier? Sushi high in the hills? A blanket and picnic basket on the beach? Plenty of great places for a family picnic in Ventura.
Play at a waterpark
Plenty of fun at the Ventura Aquatic Center

. Cool off in the pool and whip down their enormous water slides (check their website for public swim hours).
Play mini-golf
Head to Golf N' Stuff

and try your hand at mini-golf. Choose between two courses, then hit their Li'l Indy Raceway or the Bumper Boats.
Go bowling or roller skating
Almost right next door, Buena Lanes is your stop for bowling. And Skating Plus

, Buena Lane's literal next-door neighbor, is an indoor roller skating rink that blasts family-friendly music and offers skate rentals and lockers.
Visit a cool Museum
Yep, the Museum of Ventura County celebrates the history, art, and culture of Ventura County and the Channel Islands with fun rotating exhibits. But they also have a host of special events, many of them specially designed to engage young minds. More happy news; admission is free.
Paint your own pottery
Looking for an artistic outing? Paint your own pottery at Firefly Ceramics

. Vita Art also offers fun classes for kids (and their companions).
Eat at a fun 50's diner
Feeling hungry? Ventura has all kinds of affordable family-friendly eating options, but why not start at the Busy Bee Cafe

for breakfast, lunch, or dinner? Whatever the time of day, the 50's diner vibe and classic Americana menu items are sure winners.
Fish from – and frolic around – the Ventura Pier
Stroll, view sea life and birds, watch a sunset from Ventura's historic pier. Interested in trying a little fishing from the pier? Happy coincidence, you don't need a fishing license to fish from the pier. Need affordable fishing gear and advice on the best places to fish in Ventura? Head to Eric's Tackle Shop. Owner Eric Huff has been fishing in the area for 40 years. The Pier is also a great place to watch the sunset and grab a delicious taco at Beach House Tacos

or Beach House Fish. Oh right – there's also a really fun playground on the sand at the foot of the pier.
Make your Ultimate escape – or maybe not
Got older kids? Head for the Ultimate Escape Room

s at Ventura Harbor Village. Can you all work together to solve the room's puzzle and escape from the room in time? That's the fun!
Thrill to professional racing by the sea
The Ventura Raceway offers fast and furious thrills. From Sprint Cars, to Mod Lites, to Hobby Stocks and Sport Compacts, and, yep, Demolition Derbies; the lot of them on a banked dirt track beside the sea at the Ventura County Fairgrounds. If you've never seen a race, be prepared for thunder in your chest. Might be the roaring engines. Might be your heart.
That should be enough to get you started — on several Ventura vacations.
Things to Do


Family Fun

Music & Nightlife

Arts, Culture & History

Pet Friendly

Parking
Outdoors


Beaches & Surfing

Biking & Hiking Trails

Bird Watching

Golf
Food & Drink


Restaurants

Outdoor Dining

Happy Hours
Discover More
Get to know Ventura, and discover the best things to do around the city.
Ventura Partners With