Ventura Farmers Markets
Local farmers spread out the freshest fruits, vegetables, herbs, honey, eggs, nuts, cheese, olive oil, fruit juices, jams and jellies (among other items) you ever laid taste buds on. Ventura's Farmers Markets are where Ventura's chefs go for the freshest products. Why wouldn't you go too?
Ventura's Farmers Markets bring the community together to smell, sample, and ruminate upon (you can get a lot of good advice from a hands-in-the-soil farmer) the best fresh products Ventura County has to offer. Ventura's Farmers' markets are a fabulous opportunity for visitors to pick up fresh groceries direct from Ventura's responsible family farmers. The markets are also where many of Ventura's chefs shop, using farm-fresh products to create otherworldly amazing dishes. Ventura is home to two farmers' markets — one on Saturday, one on Wednesday — giving you twice the chance to find healthy, tasty delights.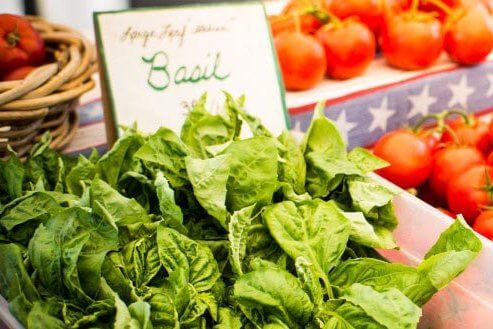 Bring the family and walk through this fun outdoor shopping experience with Ventura County farmers bringing you the freshest, vine and tree-ripened fruits and vegetables. Other fresh items include fresh meat products, herbs, honey, eggs, whole and shelled nuts, cheese, olive oil, fruit juices, jams, jellies, cut flowers, and potted plants, and fresh fish right off the boat. Oh, and did we mention wonderful artisan bakery products, ethnic foods, and tasty hot foods prepared right there?
The Downtown Ventura Certified Farmers' Market is the original Ventura County certified farmers' market and has been operating continuously since 1986. Over 45 California farmers and food vendors attend weekly, and the market operates year-round. Located in the heart of downtown every Saturday morning rain or shine (8:30 am until noon) at the corner of Santa Clara and Palm Streets in downtown Ventura. And on Saturday, August 27th, 2022, the Downtown Market will debut in its new location, just around the corner on Main Street between the San Buenaventura Mission and the Museum of Ventura County. More room to move, same lovely offerings.
The Midtown Ventura location has been open since 1989 and was the second certified farmers' market opened in Ventura County and offers access to over 25 California farmers and food vendors each week. Come visit this location every Wednesday (9 am until 1 pm) at the Pacific View Mall West Parking Lot.
For everything you need to know, please click here. And thank you for supporting our farmers and growers and fresh offerings entrepreneurs!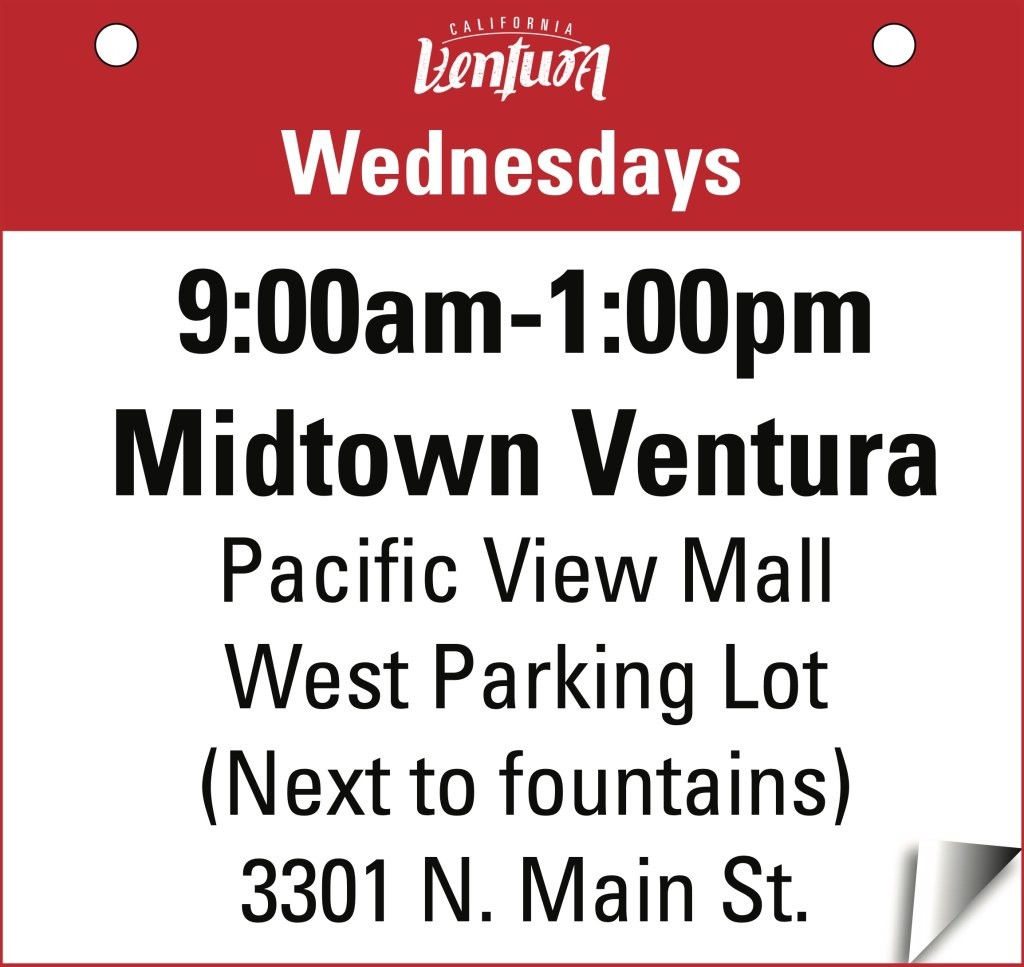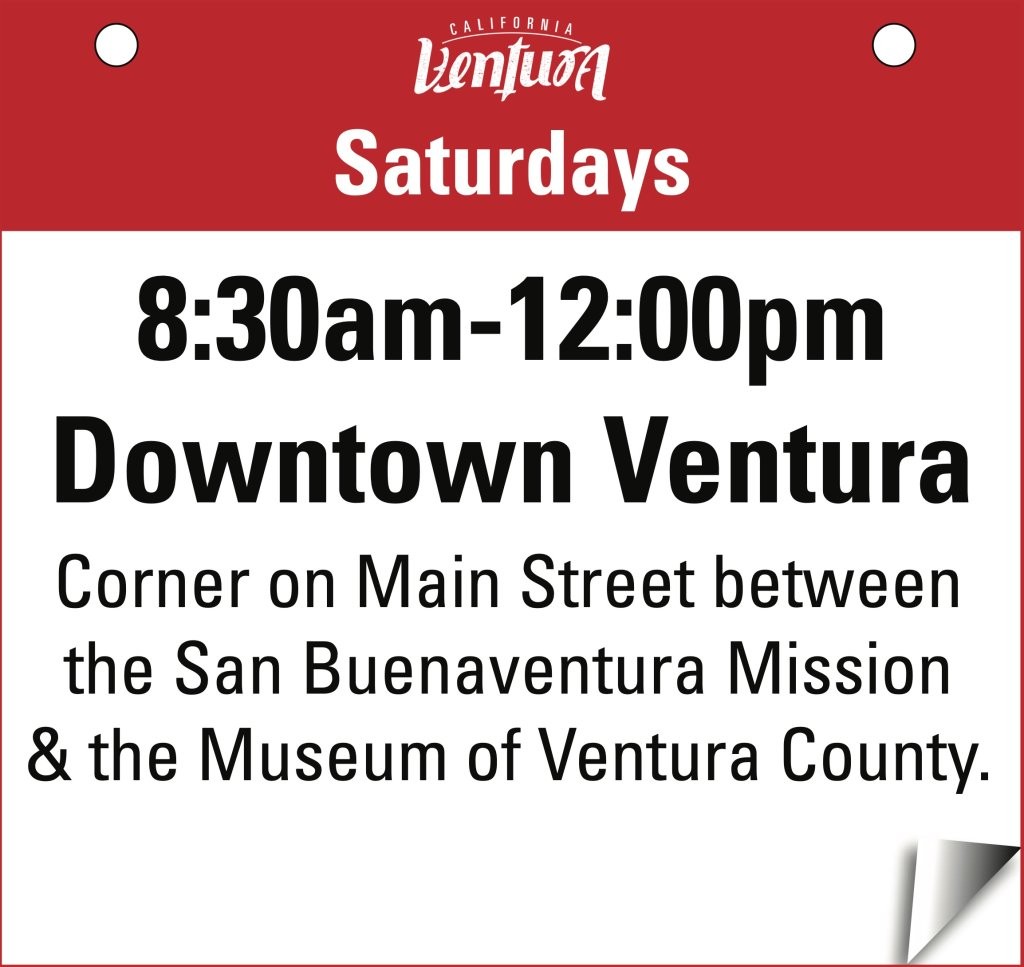 Things to Do


Family Fun

Arts, Culture & History
Ventura Partners With