Ventura Hiking & Biking Trails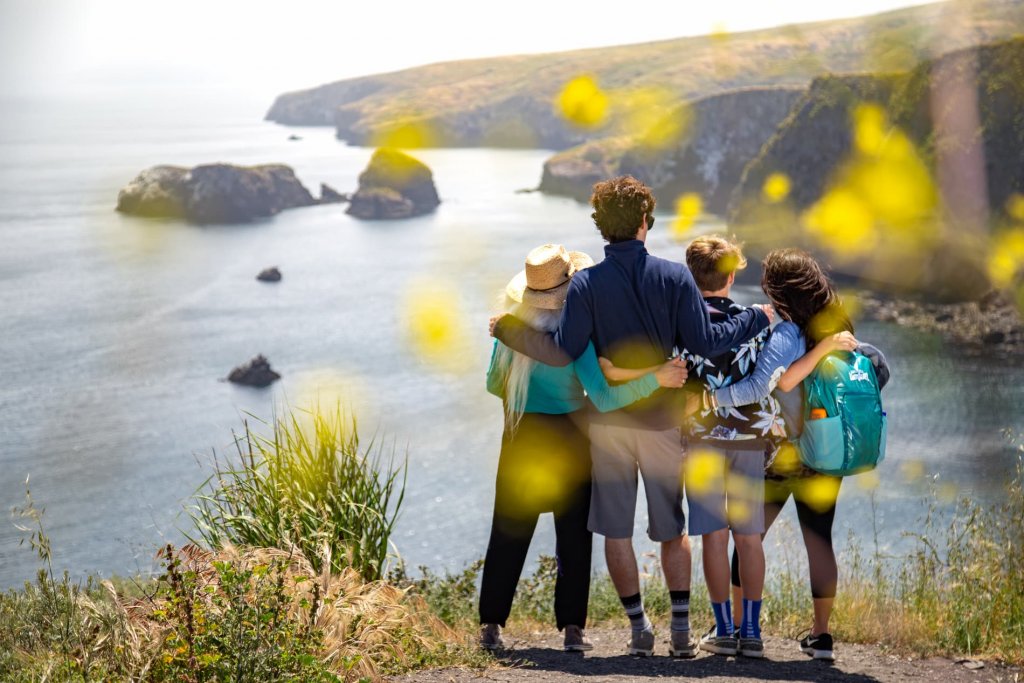 Hiking
Keeping it short — because we're already cutting into playtime — Ventura is a pathological liar's dream of outdoor play and adventure. Bike rides that showcase deer and dolphins on the same ride. Hiking trails that rise to heavenly, wind-caressed silence.
Oh right, and the weather. Ventura has some 270 sunny days a year. Daytime temperatures average 70 degrees. Year-round. That is not a typo.
So come feel the pounding of your heart (if you don't feel it already) in a playground like no other.
In June of 2020, thanks to the efforts of the Ventura Land Trust, Ventura's outdoor playground reached new heights with the opening of Harmon Canyon Preserve, 2,100-acres (and expanding as you read this) of gnarled oaks, downy grasses, and wind-kissed vistas; a pastoral heaven made for play (Harmon offers mountain biking too; see below) and soul-healing solitude. From the heights of some of the trails there are stunning miles-long views that take in distant mountain ranges and offshore islands. All of this, ten minutes from Ventura's downtown. Entry fee? Nope.
You could spend weeks exploring Harmon Canyon, but you would be remiss to ignore Ventura's other hiking gems. No better way to get a Ventura lay of the land, than a walk through the Ventura Botanical Gardens. The Gardens sit just behind City Hall, and, as they rise along the hillside, the trails offer the finest seascape view, with a Ventura of toy town buildings spread beneath you and, just beyond, the islands of Anacapa and Santa Cruz rising from Pacific blue. The Gardens also offer a lovely wander among some 160-plus plant species from different Mediterranean climate zones, including a small pine and eucalyptus forest.
Nor does hiking have to be any kind of exercise in observation at all. Ventura has plenty of beaches where you can walk alone along the Pacific's edge as the waves thunder and the world falls away.
Sometimes that's everything you need.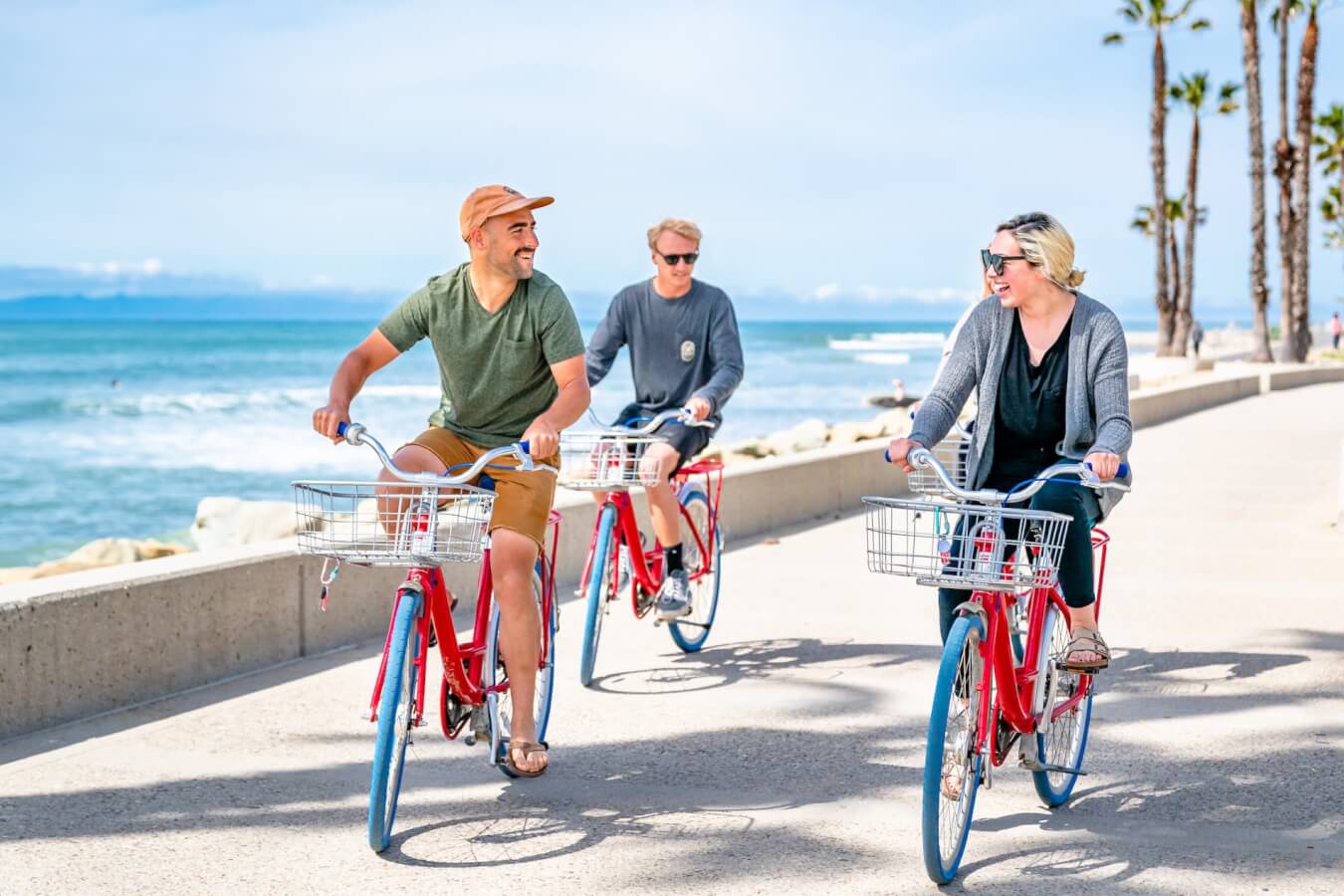 Cycling
Ventura's biking options are equally ridiculous.
Ventura offers two safe and scenic bike paths both accessible from Downtown Ventura and appropriate for any cycling skill level, including children. The Rincon Bike Trail may be the loveliest (and easiest) coastal bike in California, and that's saying something. Starting at Ventura Bike Depot
, you'll follow a mix of road and designated pathway north from Ventura for about twelve miles to the lovely town of Carpinteria. It's mostly flat, and virtually all of it is right along the ocean. Plenty of chance for dolphin sightings – and, if leisurely is your aim, you can pull over almost anywhere for a swim. Another paved bikeway, the
Ojai Valley Trail
(19 miles one way), weaves along the shady Ventura River to Downtown Ojai, with a view of the surrounding Los Padres Mountains the whole ride. The trailheads for both bike paths are near
Ventura Bike Depot
, where, happily, you can rent bikes. You can also rent bikes at the foot of the Ventura Pier from
Wheel Fun Rentals
. No better place to start, or finish, a ride than the beach.
Cycle California Coast is a fantastic resource to help you plan your cycling adventure. With miles of shared coastline and road and mountain biking opportunities, Ventura and Santa Barbara counties join forces to create a riding nirvana.
Discover Hiking & Biking in Ventura
Discover More
Get to know Ventura, and discover the best things to do around the city.
Ventura Partners With