Santa Cruz Island
The biggest of the Channel Islands. The biggest island off the coast of California. The biggest chance of seeing an island fox, found nowhere else in the world. Your biggest chance to kayak inside a mammoth sea cave. And the fun goes on. The hike from Scorpion Beach (where the Island Packers boat will drop you off) to Smugglers Cove has been dubbed one of the top 10 beach hikes in California. The roughly eight-mile round-trip trail ascends along a grassy plateau with stunning views of the Pacific Ocean and some of the other Channel Islands, before winding fairly steeply down through a scenic olive grove to an often empty cobbled beach made quiet by complete solitude.
Other activities on Santa Cruz include snorkeling in the Scorpion Beach area, scuba diving (virtually anywhere), sea cave kayaking (see Painted Cave below), whale watching on the trip out (and sometimes from the island itself), bird watching, and camping.
Santa Cruz is the largest of the Channel Islands, spanning 96 square miles that includes two rugged mountain ranges, a large central valley, and numerous canyons. The island boasts over 77 miles of coastline, with cliffs, tide pools, beaches, and sea caves. Painted Cave, named for its colorful rock types, is one of the largest and deepest sea caves in the world with an entrance ceiling of 160 feet, a depth of over 1,300 feet and a width of 100 feet.
Isolated for thousands of years, many plant and animal species have adapted to the island's unique environment, evolving into endemic species found nowhere else in the world. Santa Cruz Island is home to more than 600 plant species, 140 bird species, and eleven mammal species, including the signature island fox, a beguiling, housecat-size fox found nowhere else in the world.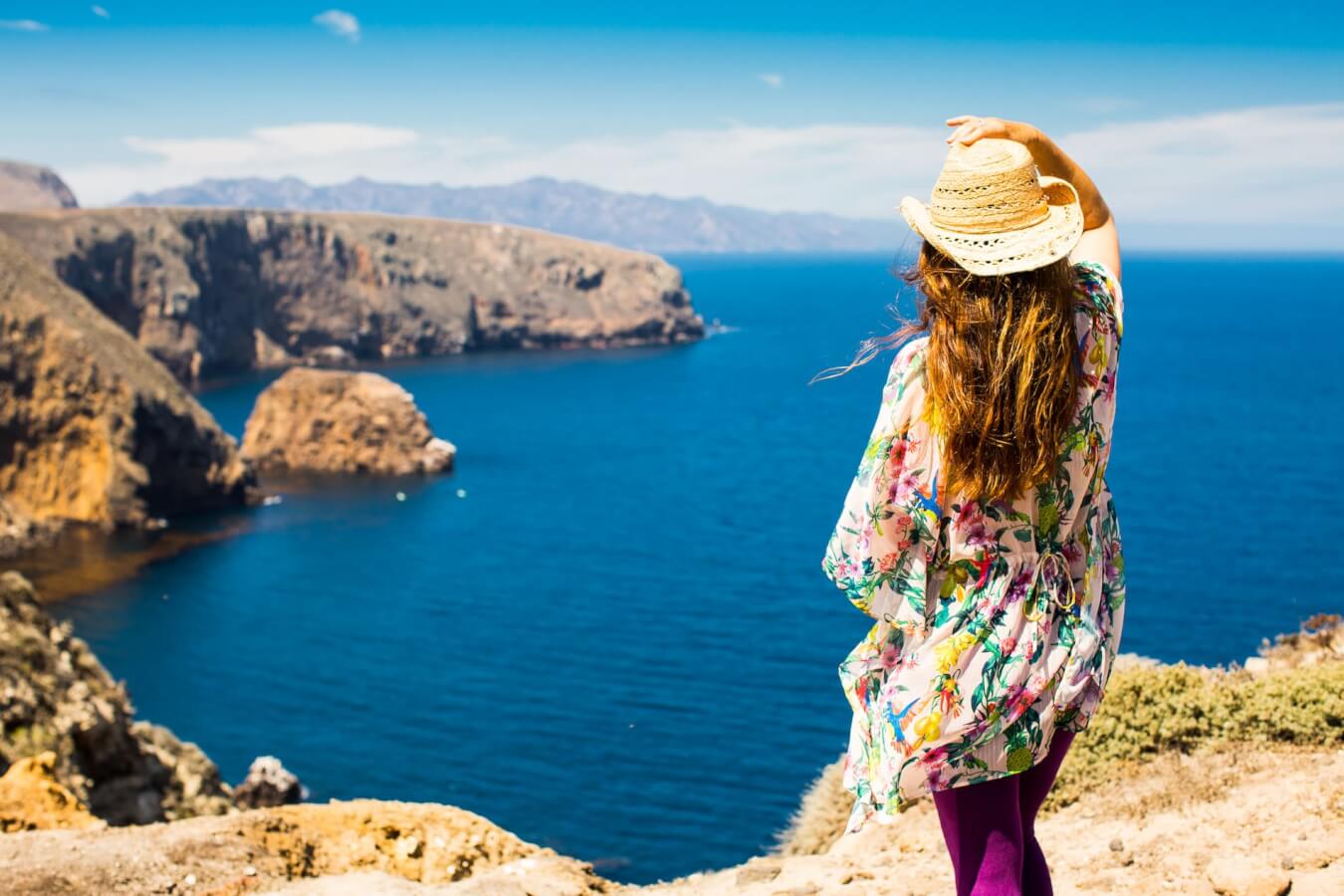 The cultural history of Santa Cruz is not to be overlooked either; with over 10,000 years of Chumash Indian settlements and 150 years plus of European exploration and habitation. The island was home to some ten Chumash villages where evidence of human history is most commonly spotted in the form of shell-bead money, used by several tribes in California. Also plainly visible on Santa Cruz (almost as soon at you get off the boat at Scorpion Landing) is evidence of ranching in the 1800's and 1900's. Rehabilitated adobe ranch houses, barns, blacksmith and saddle shops, wineries, and a chapel remain on various parts of the island; making it a living, breathing reminder of Southern California's cultural heritage.
Outdoors


Biking & Hiking Trails
Discover More
Get to know Ventura, and discover the best things to do around the city.
Ventura Partners With