Family Fun
Activities for families and kids in Ventura, CA
Ventura has always been synonymous with family-friendly fun. We're a family town and, frankly, Ventura parents know what play means. And, if you too remain a kid at heart, you also understand the (serious) importance of play. No matter what our shoe size, we can all use some childish joy.
Happy news. In Ventura, kids (and kids at heart) have a real-life playground at their fingertips. From kayak and boat rentals (go ahead, let the kids be the captain) at Ventura Harbor Village, to our wide-open beaches, parks, and bike trails, to glorious Channel Islands National Park: we've got so many play options it will make you all spin with happiness. And, added parental joy, plenty of these activities are affordable — or free. But here's the part that truly matters, you and your family will make lasting memories. No price tag for that one.
One last thing to consider. Ventura is parent-friendly, starting with adult matters like getting around. In Ventura, that's easy. Most hotels in town are within walking distance of most things you need; so you can walk downtown for dinner or a happy shopping stroll. And if you have to drive because the kids (you) are worn out from playing, well that drive will likely be no more than a few minutes — and wherever you're heading in Ventura, there will be plenty of free (and easy) parking.
So think Ventura beach getaway.
Because all work and no play …
So here's the play…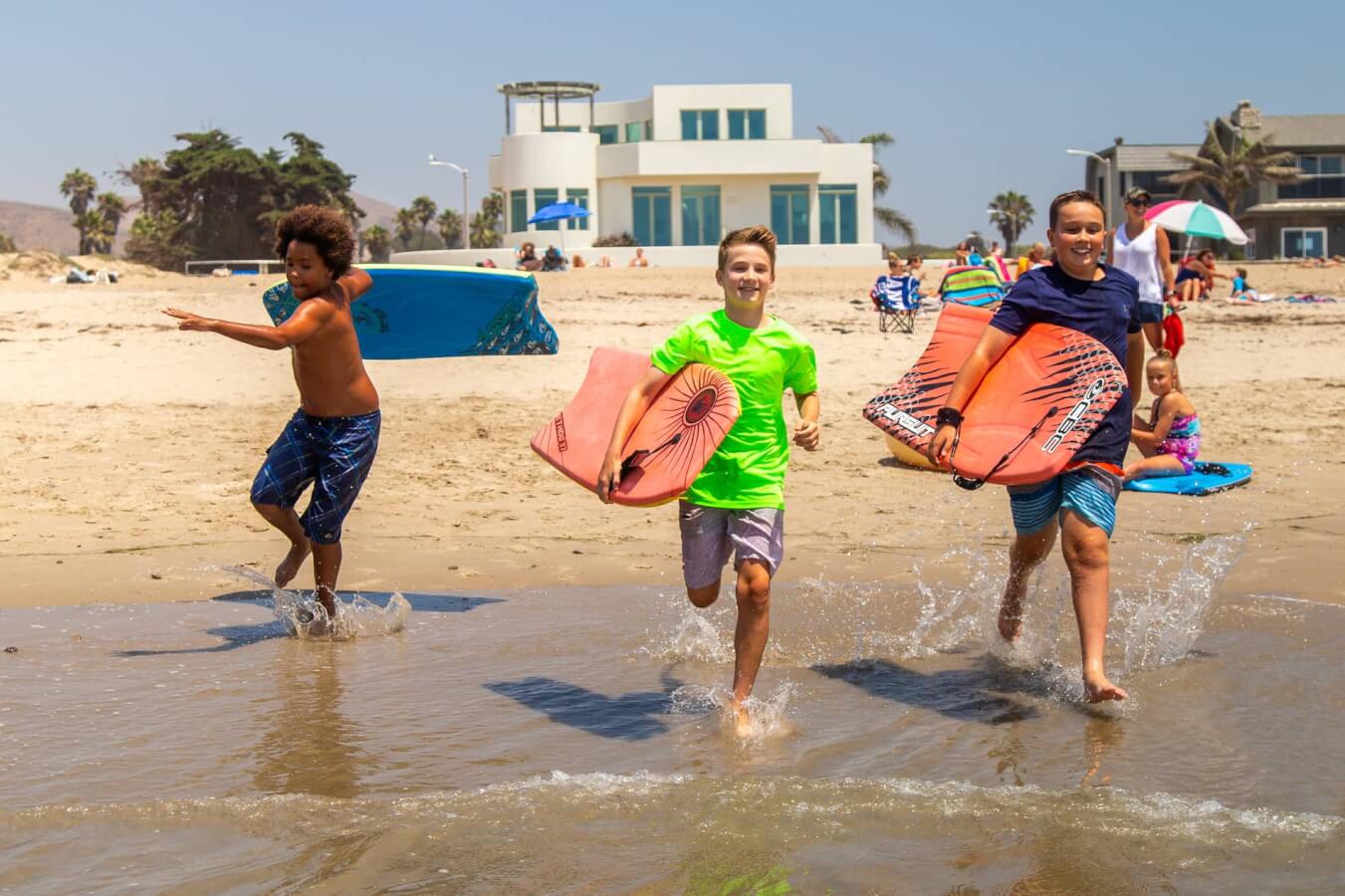 From empty beaches where you can loll in the sun, to surf beaches where you can watch your child catch their first wave, Ventura is the beach. Miles of sand (with plenty of free parking beside it) offers the perfect playground; surfing, boogie boarding, kayaking, stand-up paddleboarding … beach play is Ventura's specialty. Harbor Cove Beach, with its protective breakwater, provides calm waters. Marina Park, with its green expanse of the park (and playground) adjacent to the beach, is also popular with families – picnic and play in the surf.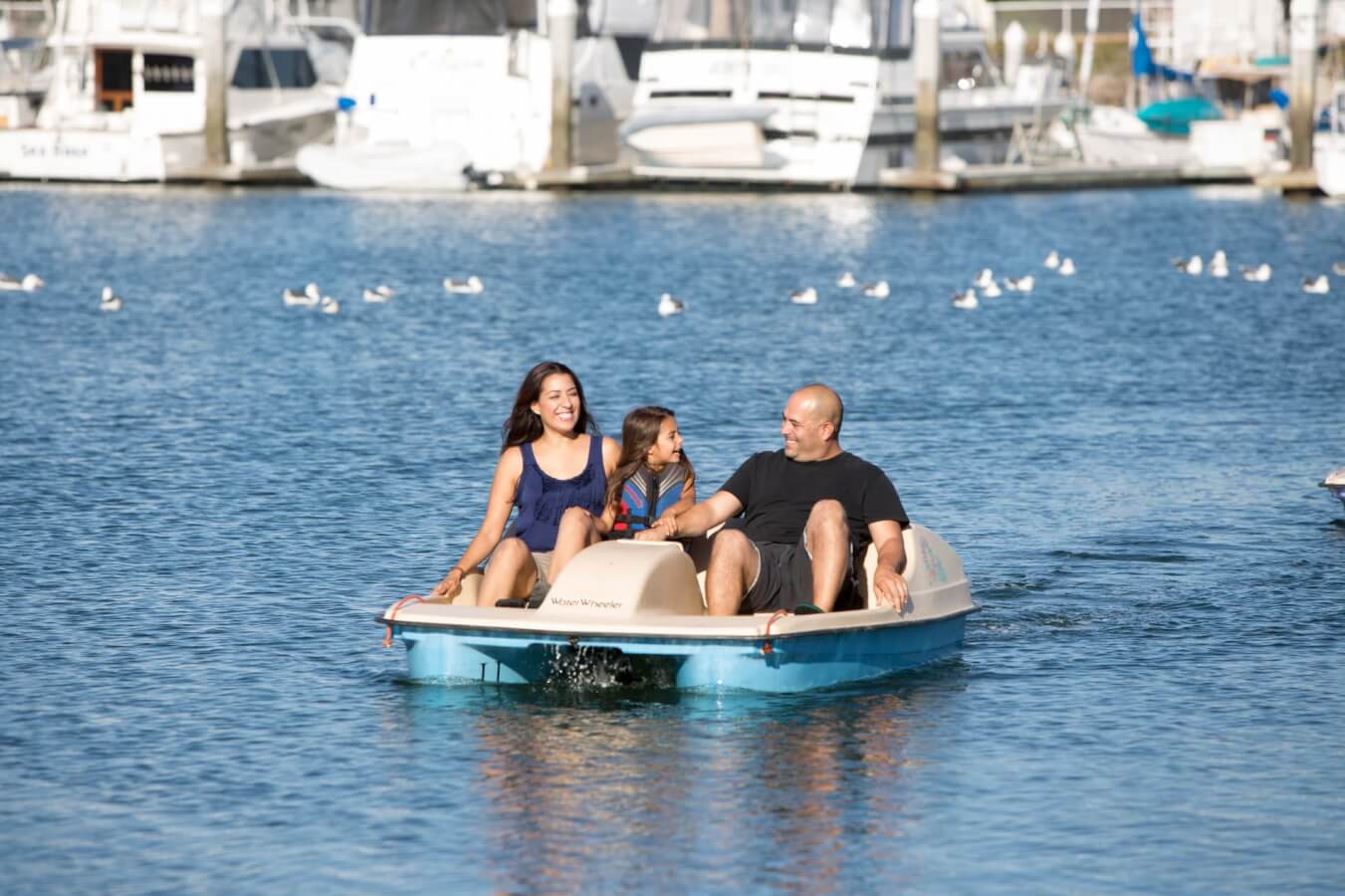 Plenty of fun at Ventura Harbor Village, an easily walkable collection of shops and delicious restaurants. There are some family must-stops; from Coastal Cone Ice Cream, a delicious ice cream parlor with flavors you can't imagine and innovation that would make Da Vinci proud (start with the pineapple dole whips), to Ventura Boat Rentals, where you can rent kayaks, stand-up paddleboards, and pedal boats (in the form of Swans and Dragons). It's also super fun to just wander and look at all the boats docked in the harbor.
Play at Channel Islands National Park.
Channel Islands National Park & Marine Sanctuary is a family MUST (note caps) — an unforgettable adventure like no other. Island Packers will take you out to the Park islands (Santa Cruz Island is a great, easy day trip), where you can hike, picnic, kayak, swim, and look for tiny island foxes (found nowhere else in the world). Island Packers also offers wildlife viewing cruises; your chance to see anything from hundreds of dolphins to gray, humpback, and even blue whales; the largest animal on the planet (the friendly folks at Island Packers can tell you what months are best for whale sightings). Can't get out to the islands? Head to the Park Visitor Center for films and educational exhibits.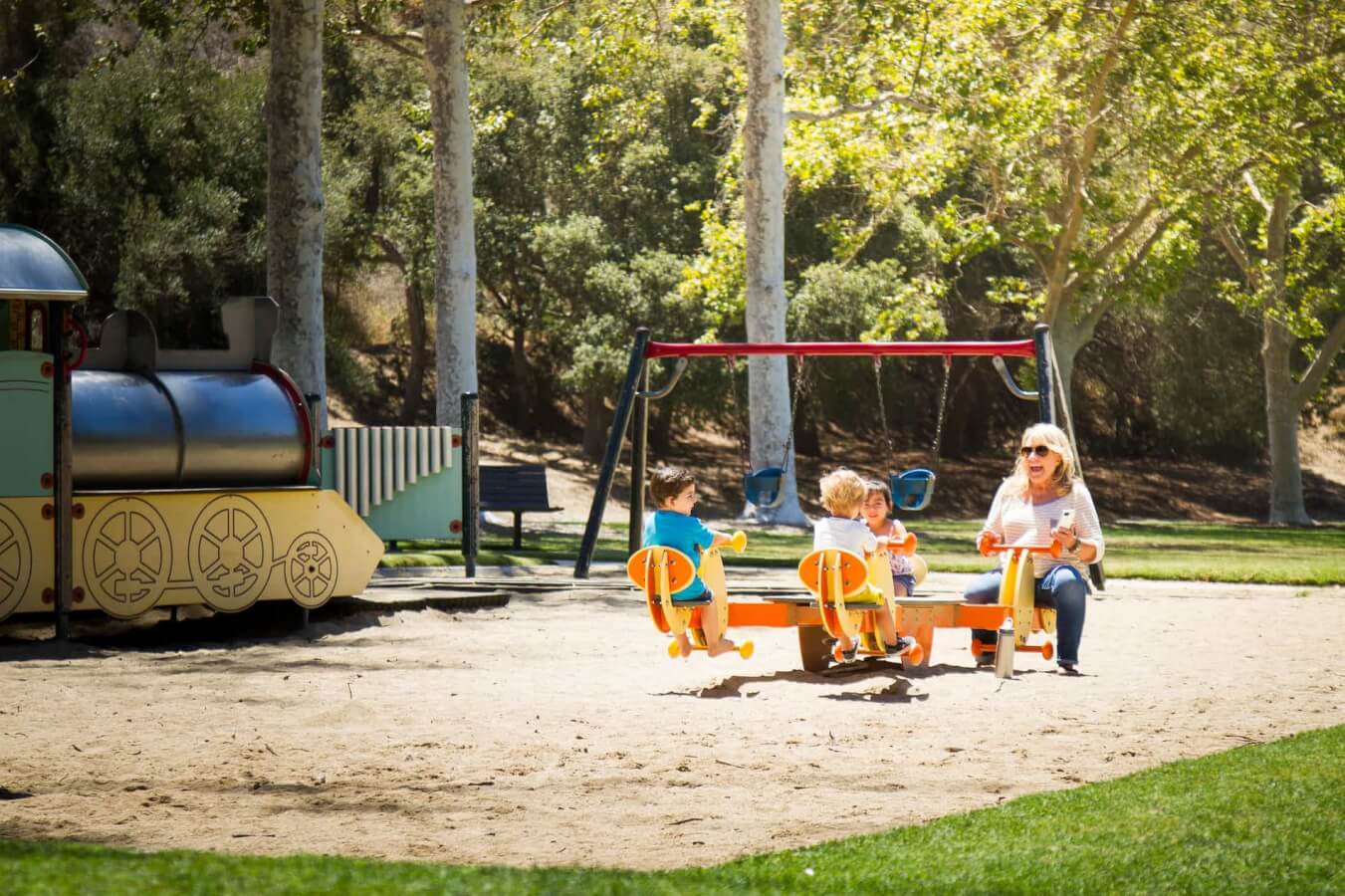 Play at the Park
Ventura is filled with lovely parks. Arroyo Verde Park has a fun playground and great hiking trails with panoramic ocean views. Grant Park sits above Ventura (just above City Hall) and offers the finest contemplative ocean view (good place for the parents to take a deep breath). Just below Grant Park, the Ventura Botanical Gardens offer a stunning wander among the loveliness of five Mediterranean climate zones (more chance for outdoor schooling!). And, last but not least, our newest hiking (and mountain biking) gem … take a short or long adventure in the new 2100 acre Harmon Canyon Preserve. And while it's not an official park, we would be remiss to not mention Ventura's spectacular wooden Ventura Pier. It's a great place for watching the surfers and grabbing a delicious taco for everyone (Beach House Tacos). And there's a playground on the beach at the foot of the Pier.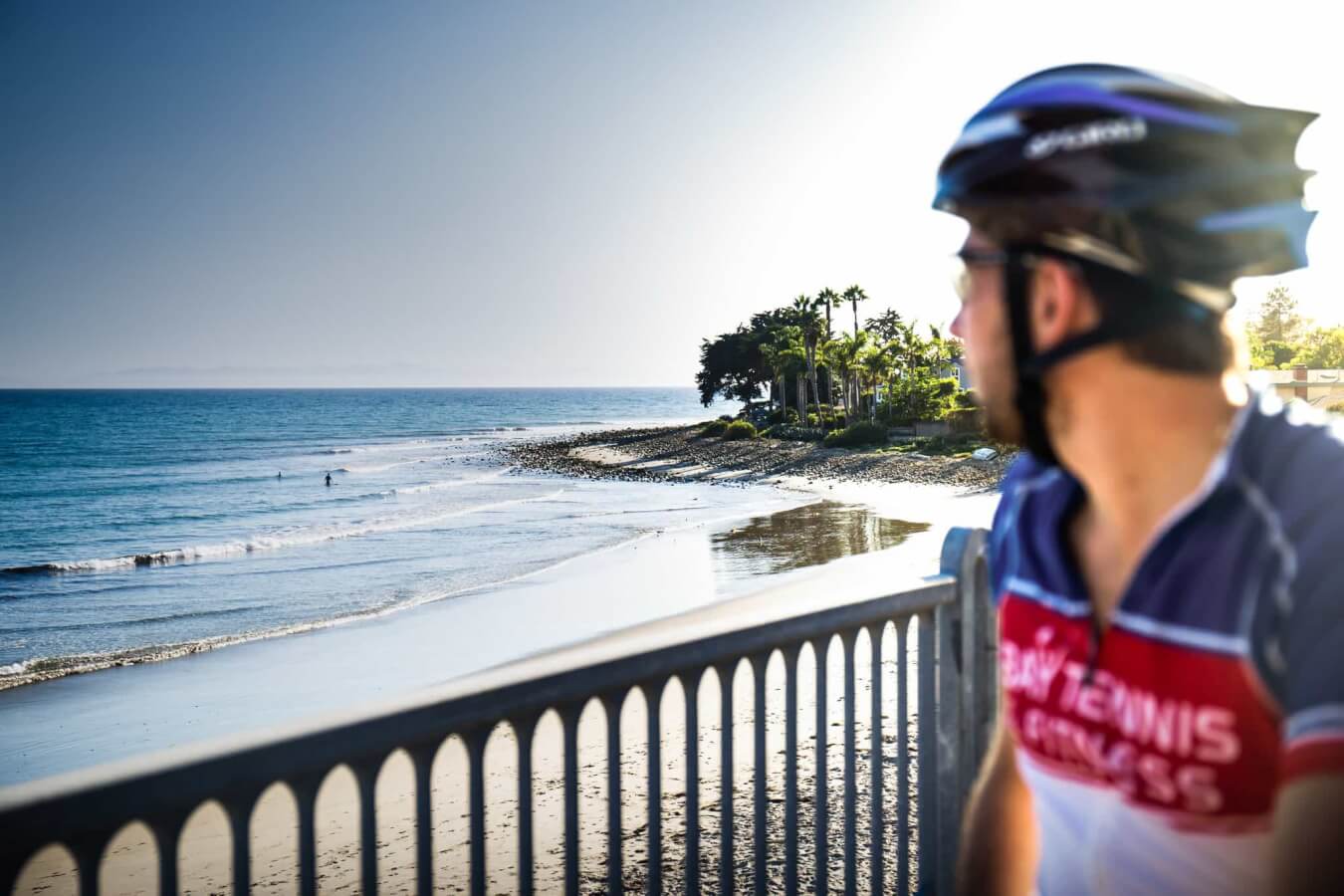 Happy coincidence, if you're already on the Ventura Pier — you can rent bikes (or a family surrey) right at the foot of the Pier at Wheel Fun Rentals
and ride along the beachfront promenade. Or how about the fun zip of electric bikes? Head to
Ventura Bike Depot
for those. Or
Ventura Beach E-Bike
on California Street. Ventura has all kinds of fun family bike riding options. Maybe a leisurely ride beside the ocean along Ventura's beachfront Promenade, watching the surfers and keeping an eye out for dolphins? Or a ride up the coast along the Rincon Bike Trail (with the same ocean view). Or maybe a long ride or two for parents who need to blow off some steam. Ask the nice Ventura Bike Depot folks for advice.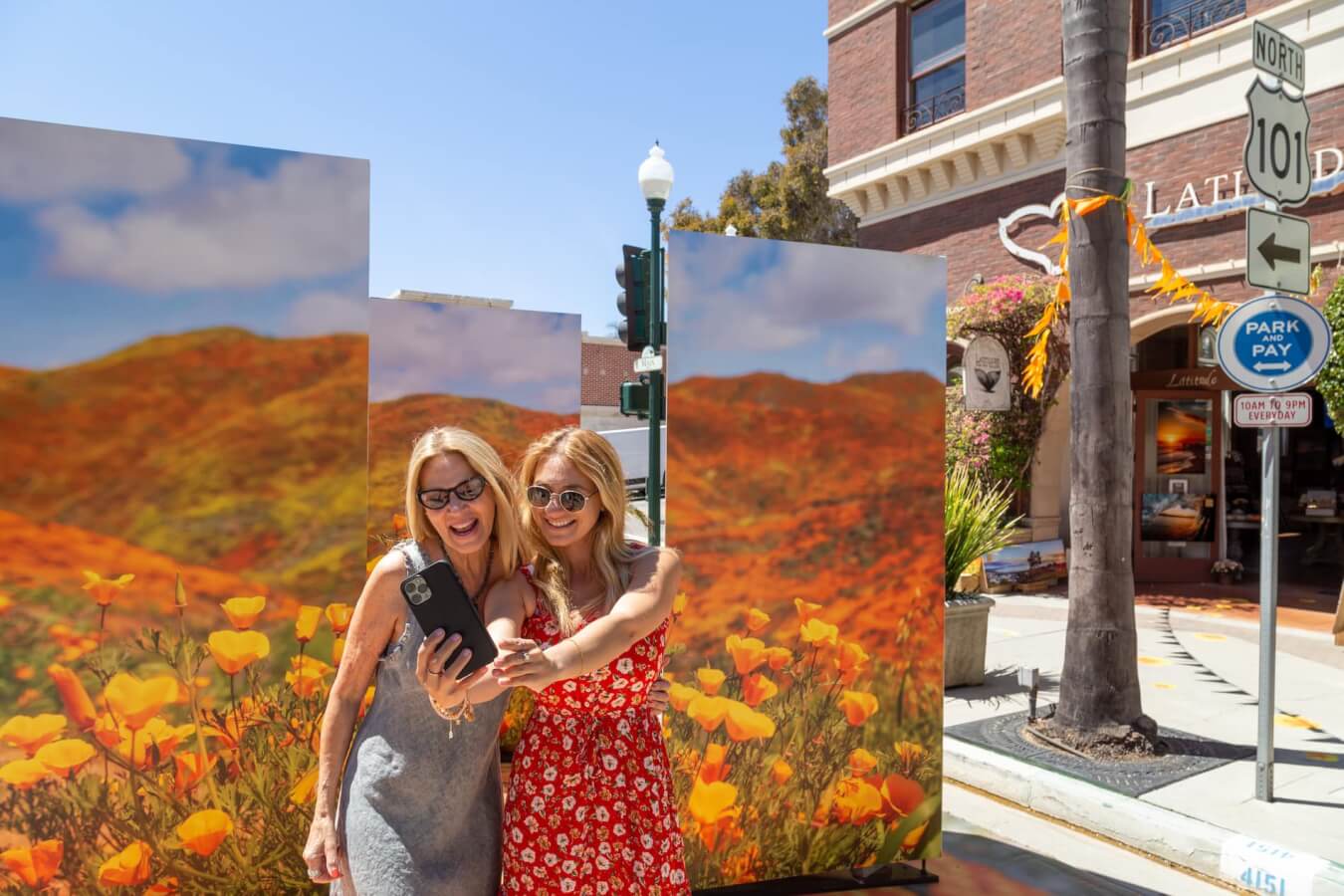 Our downtown — aptly named Main Street and the surrounding streets — is easily walkable and filled with family fun. Maybe an old school malt at an old school diner (Busy Bee Cafe
). Or a candy selection like no other (
Rocket Fizz Soda Pop & Candy shop
). Or an ice cream cone, 'cuz it's pretty much always summer here (Ben & Jerry's). Or a family movie (everything here is close; the
Century Movie Theater
is about ten steps away from Ben & Jerry's). The
Museum of Ventura County
also has fun rotating exhibits; again a chance at school-cating.
That should be enough to get you started. And there's plenty more. So pick your play and plunge into Ventura's one-of-a-kind playground.
Discover More
Get to know Ventura, and discover the best things to do around the city.
Ventura Partners With