channel islands
National park
Channel Islands National Park
The five islands that comprise Channel Islands National Park have been called the "Galápagos of North America." That's underselling them. Immerse yourself in the past and play outdoors — hiking, camping, sea cave kayaking — in one of our country's least visited national parks.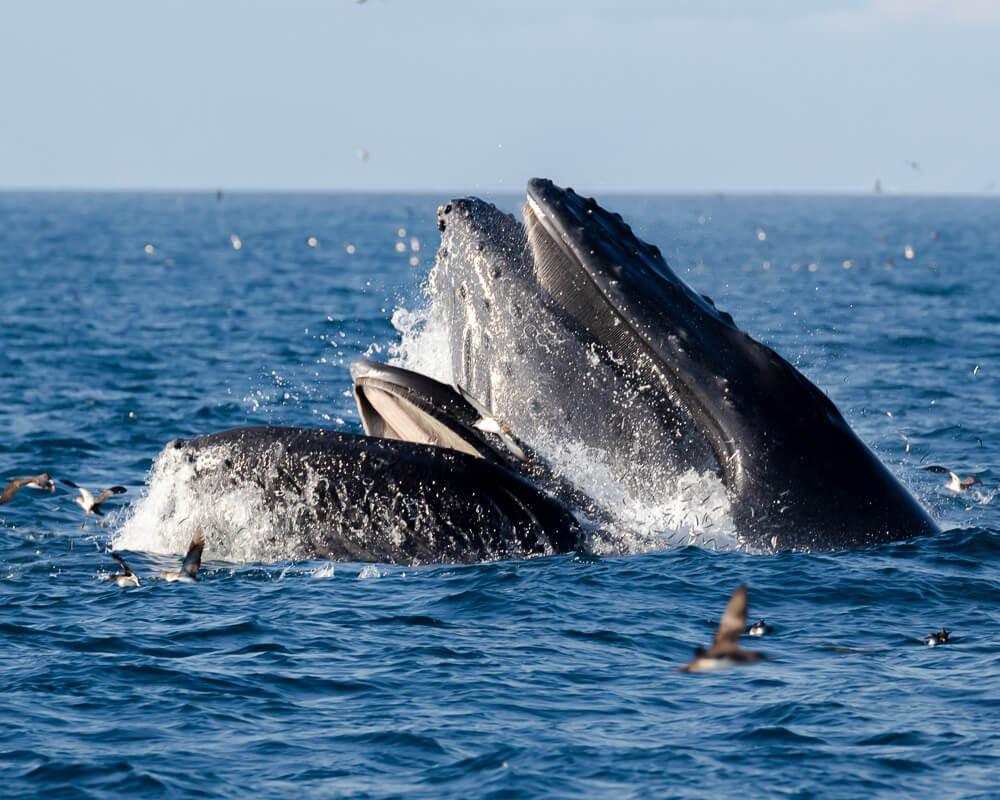 Channel Islands National Park and Marine Sanctuary is comprised of five islands strung out in the lovely and marine-rich Santa Barbara Channel. From north to south, the islands are San Miguel, Santa Rosa, Santa Cruz, Anacapa, and Santa Barbara. Relatively close to the California mainland — and, in two cases (Santa Cruz and Anacapa), only an hour boat trip from Ventura Harbor, the park's five islands are the loveliest step back in time; a wondrous world where housecat-size foxes scamper through fields of Seuss-like flowers, and moon and sun shine down on, well, nothing.
The Channel Islands are home to over 2,000 plant and animal species of which 150 are found nowhere else in the world — and so the islands' nickname, "The Galapagos of North America." The Santa Barbara Channel and the waters that surround the islands are rife with life; from the largest animal on Earth (did you know that the Blue Whale's tongue is the size of an African elephant?), to scores of whale and dolphin species, to orcas and elephant seals. In short, on the islands — and on the ferry ride out — you never know what you'll see.
The Channel Islands are also the site of the oldest known human remains in North America, and provide the opportunity to experience coastal southern California as it once was. Archaeologists have discovered that dwarf wooly mammoths thrived on the island until the last Ice Age ended 11,000 years ago. The islands are also known for being settled by maritime Paleo Indian peoples at least 13,000 years ago. Many archeological sites on the islands serve as an invaluable record of those times. Archaeologists have discovered approximately 148 historic village sites, including 11 on Santa Cruz Island, eight on Santa Rosa Island, and two on San Miguel Island.
Beauty & Adventure Await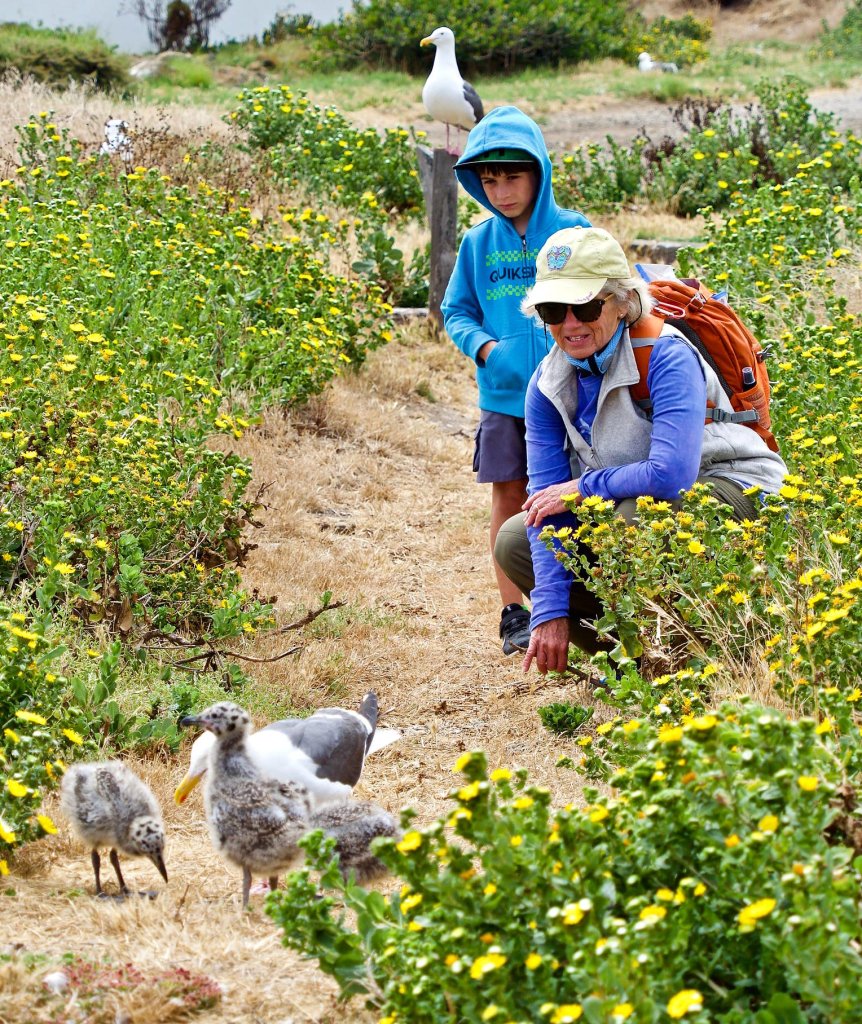 When to Visit
Each season offers something special, and, because the park is in Southern California, the weather is relatively mild (and the Park is open) year-round. Note, however, the term relative. Winter winds, for example, can be quite cool, and windy spring days can turn the ocean crossing rough. It is, after all, wild. Summer is the most popular season to visit the islands with the mildest weather (and the kids out of school) and blue and humpback whale watching opportunities as the giants feed in summer's waters. Early fall is often best time for snorkeling, diving, kayaking, and swimming, with ocean temperatures averaging 70 degrees (under the right conditions, underwater visibility can reach up to 100 feet). Winter (though every season offers its pageant) offers stunning sunsets, and gray whales pass by the islands, traveling south to breed and birth in warmers southern waters. Spring (and spring rains) can be a magical time, with blooming wildflowers.
Each island offers unique experiences. Anacapa Island is fun for birders and a great place for short hikes (the island is only one square mile in size). Santa Cruz Island is great for adventure seekers who want to try sea cave kayaking (some of the largest sea caves in the world), snorkeling, long hikes, birding, or camping. Santa Rosa Island is great for secluded white sand beaches, hiking, and camping. San Miguel, the northernmost island, is wild and windswept, with some of the most beautiful beaches you'll ever see. Anacapa and Santa Cruz islands are easily accessible from Ventura all year long (roughly an hour ferry trip with Island Packers), while the farther afield islands of Santa Rosa and San Miguel are accessible less often (please check Island Packers' schedule). As of this writing, Island Packers is not currently running trips to Santa Barbara Island due to dock damage. Private boaters can access this tiny, lovely island 38 miles off the coast of Los Angeles (and hundreds of years away), via a rocky ledge adjacent to the dock; but please take careful note of wind and swell.
THINGS TO DO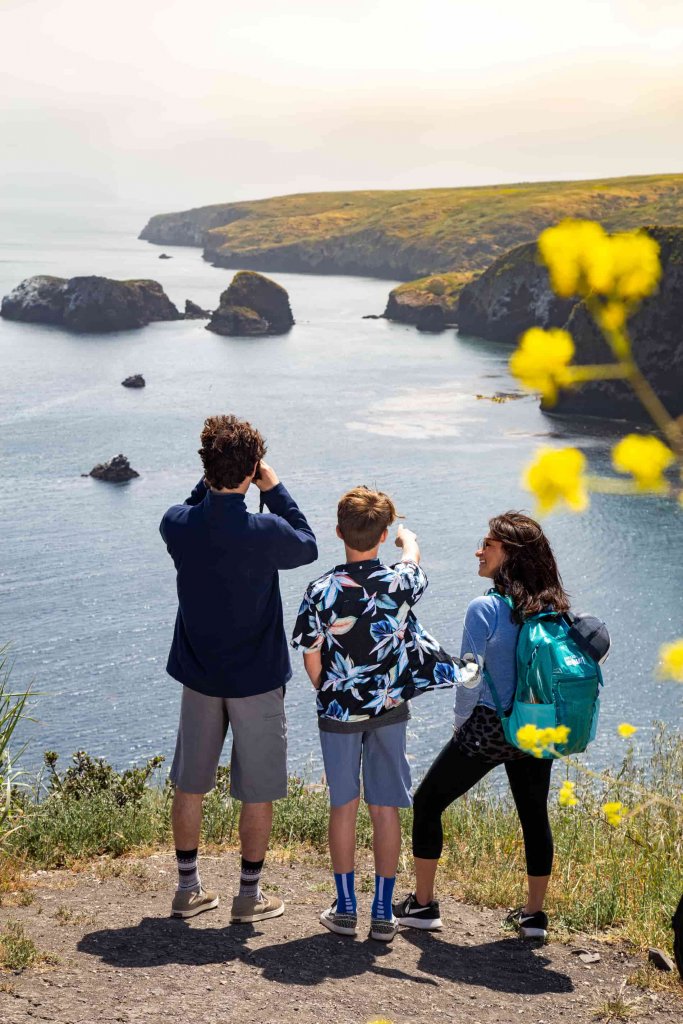 Countless miles of trails (many bordering spectacular sea cliffs) lace the five islands of Channel Islands National Park. Hiking here is, in all likelihood, like nothing you've ever seen, starting with vast, breathtaking 360-degree ocean panoramas. Extraordinary views are everywhere; from aptly named Inspiration Point (Anacapa Island) to the stunning canyon loveliness of Lobo Canyon (Santa Rosa Island). Hiking on the Channel Islands offers something for everyone; from the flat, maintained signed trails of Scorpion Valley (Santa Cruz Island) to the dramatic, unmaintained, rugged, mountainous paths of Montañon Ridge (Santa Cruz again).
The grandeur of the Channel Islands is on full display when you backcountry camp. Backcountry camping allows you to fully immerse yourself in the beauty and challenge of the Channel Islands' wilds. Carrying everything you need on your back, up sea cliff trails and through fields of wildflowers, you'll discover a little-traversed world. And the views might encompass surprise — in certain seasons, migrating gray whales pepper the seascape with their spouts.
The marine sanctuary that surrounds each of the islands is a world-class diving mecca with cathedral-like kelp forests, underwater arches, and WWII shipwrecks to explore. The ocean has also carved out astonishing opportunities for sea cave kayaking. Painted Cave on Santa Cruz Island, one of the largest and deepest sea caves in the world, is nearly a quarter mile long and 100 feet wide, with an entrance ceiling of 160 feet. The islands also provide critical breeding habitats for vast colonies of nesting seabirds, offer unique and diverse plants, and are home to the wholly unique, slightly-larger-than-housecat-size island fox. Yep, found nowhere else in the world.
You're likely absorbing the happy point. The park has something for every age and everyone. Adventurers, families, birdwatchers, history seekers and wildlife lovers — it's all here.
How do I Get a Ferry to the Channel Islands?
Island Packers is the sole concessionaire to plan your trip to any of the islands. You'll be able to catch a round-trip boat ride without a problem. Make sure to book in advance!
PLAN YOUR VISIT
Visiting Channel Islands National Park is a joy, but it requires some advance planning and thought too. The first step, choose an island and then make your transportation arrangements with Island Packers Cruises. Island Packers is the only boating concessionaire allowed to deliver visitors to the islands. To make reservations, visit their website and check their calendar of upcoming trips. Island Packers also offers whale watching trips in the Santa Barbara Channel and wildlife cruises in the waters surrounding the islands. The majority of their ferries leave out of Ventura Harbor; it's a small harbor, and getting on and off the ferries is easy (plus there's free parking).
What to bring? Basics include light layers of clothing to accommodate for weather changes, dramamine for seasickness, sunscreen, a hat, food and water (there are no restaurants on the island), sturdy hiking shoes, a camera/cell phone for beautiful pictures, and an adventurer's attitude. For a complete list (and it is good to be thorough) of suggested items to pack, especially if you are camping, visit the Channel Islands National Park website.
Want to kayak out at the Channel Islands? Unless you are very experienced, your best bet is a guided tour. Santa Barbara Adventure Company provides guided kayak tours for every experience level. You'll need to make reservations in advance, by either calling them (805-884-9283) or booking on their website.
And with the goal to connect more people to the Park, the Park came out with a new (free) app that allows you to visit the islands virtually — or learn more about them when you are actually out there. Standing in front of a historic building on Santa Cruz? The app will tell you about the building and show you all the nearby sites of interest. It can also help you find all the information you might need before you go; from Visitor Center information to self-guided tours. For more information, and to download the app, please click here.
Channel Islands National Park, like any national park, is a lovely place to enjoy the wonders — and balm — of Nature. But it is a wild place, and the park has very few amenities (in order to limit human impact). Cell phone reception is spotty (forcing you to, perhaps happily, put the phone away). There is running water available (spigots) on some of the islands; for example at the main campgrounds on Santa Cruz Island and Santa Rosa Island. But some islands don't have running water (Anacapa for instance), and you need to bring your own; whether you're camping or just visiting for the day. There are outhouses in and near the campgrounds, but not away from them. Very nice rangers are also available to answer questions or assist in case of emergency. Equally nice naturalists from the National Park Service or Island Packers are also commonly available to give guided hikes. But there aren't any restaurants, nor are there stores selling equipment. You need to bring your own food and your own equipment — unless, for example, you're signed on for a guided kayak tour. Also important to remember, there are no trash services on the islands; whatever you bring in, you have to bring out. This applies to both day trippers and overnight campers.
Enough instructions. Just know that you need to prepare. And prepare yourself for a magical experience.
Things to Do


Family Fun

Hotels
Outdoors


Beaches & Surfing

Biking & Hiking Trails
Discover More
Get to know Ventura, and discover the best things to do around the city.
Ventura Partners With