Posted: Tuesday, Oct 24th, 2023
A Beginner's Guide to a Day Trip at the Channel Islands
Step into a completely new world, just an hour off the coast of Ventura. The Channel Islands National Park & Marine Sanctuary is comprised of five different islands — Santa Cruz Island, Anacapa Island, Santa Rosa Island, San Miguel Island, and finally Santa Barbara Island — and offers an escape from the hustle and bustle. None of the islands are inhabited, meaning you won't find stores, restaurants, or houses. But you will find wildlife close up, wildflowers blooming under the sun, and landscapes so untouched it looks like a painting. Known as the "Galapagos of North America", the Channel Islands are home to hundreds of species only found on the islands (including the adorable island foxes).
See hundreds of dolphins playing in the water alongside your boat ride to the national park, wave hello to sea lions lounging in the warm California sun on Anacapa's rocky coast, tap into your inner child and kayak through magnificent sea caves at Santa Cruz Island, and bask in the fresh open air as you gaze out into water so blue you'll forget you're just 20 miles off the coast of Ventura. So what are you waiting for? Venture out to where the wild things are at the Channel Islands National Park.
If you're planning a trip to the Channel Islands National Park, you've come to the right place. Read on for a guide to the Channel Islands and a breakdown of what you need to know about each of the five islands.
Table of Contents
How to Get to the Channel Islands National Park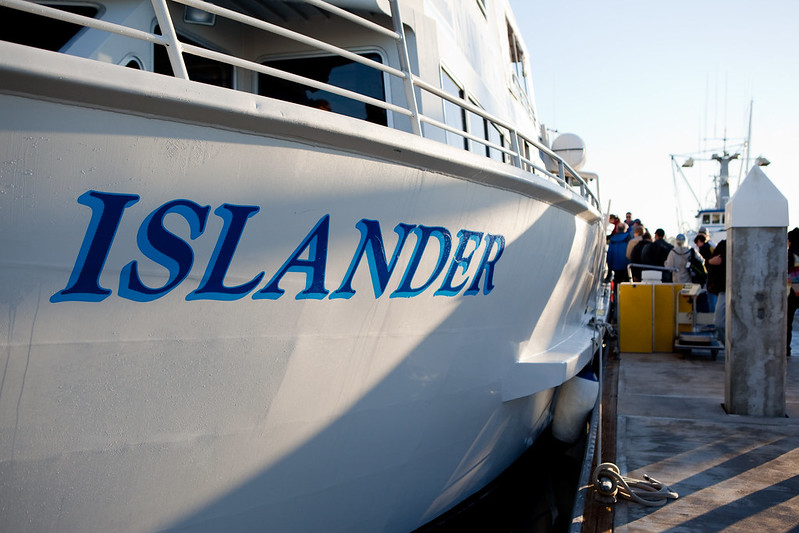 The Channel Islands National Park is about an hour boat ride from the Ventura Harbor. First, book your boat ride in advance (peak seasons tend to sell out!) with Island Packers, the official boat concessionaire for the Channel Islands National Park. Your experience begins the moment you step foot on deck. As you travel through the harbor, you'll see harbor seals and sea lions in the channel. Keep your eyes on the water as hundreds of dolphins slice through the water alongside your boat and enjoy the ride!
What Should You Pack for a Trip to the Channel Islands?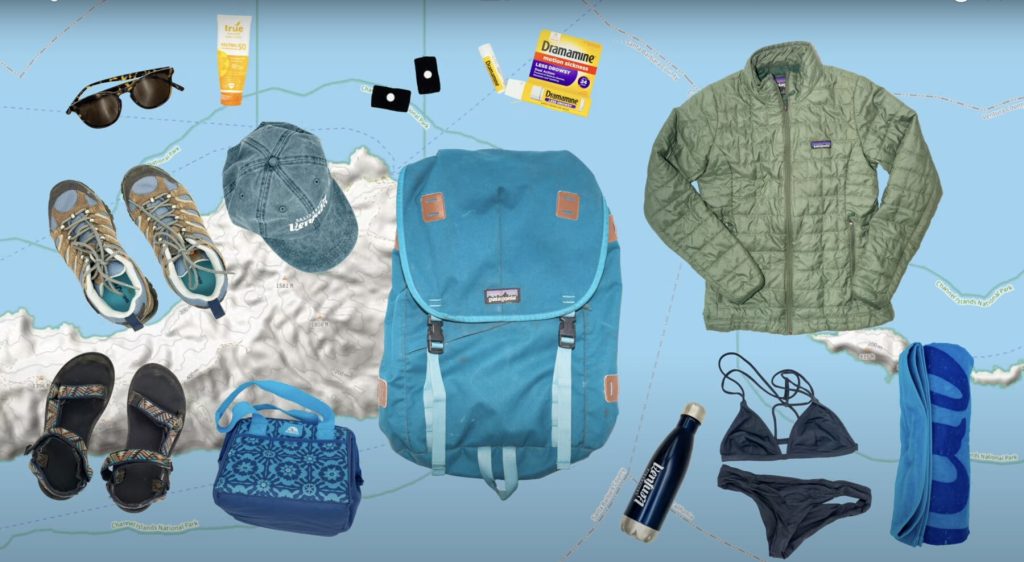 When you plan a trip to the Channel Islands National Park we want you to be as prepared as possible! Planning ahead and knowing what to bring is essential once you're out on the islands.
Here's what you should pack for a day trip to the Channel Islands:
a comfortable hiking backpack
a jacket/layers — it can get chilly and windy on the boat ride out
hat and sunglasses
sunscreen
comfortable hiking shoes
a reusable water bottle or bottled water (you can refill your water bottle on the Island Packers boat)
packed lunch (there is no food for sale on the islands)
Here's what you should pack if you're kayaking or swimming at the Channel Islands:
If you're prone to seasickness, remember to eat a little something before the boat ride like toast or a bagel. Over-the-counter motion sickness medication like Dramamine is helpful or pack an anti-nausea wristband for the short ride.
To do your part in protecting the islands and the wildlife that call it home, remember the mottos: "Leave no trace" and "Pack it in, pack it out".
Santa Cruz Island
What Is Santa Cruz Island Known For?
At over 96 square miles, Santa Cruz Island is the largest island in the national park and is known for its diversity of things to see and activities to do. There are more boat trips to Santa Cruz Island, making it also the most popular island to take a day trip to. Home to the largest known sea cave in the world, the Painted Cave (its entrance ceiling is 160 feet tall and there's a waterfall in the cave!) is only accessible via boat.
A trip to Santa Cruz Island means getting a well-rounded experience of what the national park has to offer — from beautiful hikes ranging in difficulty to sea cave kayaking and snorkeling, everyone from young to old will have an amazing time!
What Can I See on Santa Cruz Island?
If you visit Santa Cruz Island, you'll probably catch a glimpse of the cutest furry little island foxes you've ever seen before. Make sure to have your camera ready! Some of the little island foxes will approach hikers up close and personal. Why aren't they scurrying away from people? you might ask yourself. As the only predator on the island, they're undaunted by humans and will walk within feet of hikers along the trail making for a great photo op.
Calling all birders: keep your eyes out for the island scrub jay which is only found on Santa Cruz Island. There are a few differences from the jays found on the mainland: the island scrub jay is darker and has a thicker bill. It's amazing how many endemic animal species you'll find on the island!
Santa Cruz Island is also known for its lush wildflowers that bloom during the spring, especially vibrant after a wet winter.
What Activities Can I Do on Santa Cruz Island?
A water lover's dream, the Channel Islands offers water sports for the true adventurer. Jumping into the clear blue water and getting the opportunity to be close and personal with wildlife is a once-in-a-lifetime opportunity that you won't experience anywhere else than on the islands.
Kayaking at Santa Cruz Island
One of the most popular activities on Santa Cruz Island is sea cave kayaking. With seven sea caves accessible from Scorpion Harbor, your expert guide will take you through some of the world's most beautiful caves and share more about the island's ecosystem. Book a sea cave kayaking tour in advance with Channel Islands Adventure Company!

For those who are experienced kayakers and feel comfortable navigating the waters alone, you can also rent a kayak at Channel Islands Kayak Center

at the Ventura Harbor and set out on the water without a guide. Remember to reserve a space to transport your rented kayak on the Islands Packers boat!
Hiking at Santa Cruz Island
Land lovers will have a hard time choosing which hiking trail to set out on (there are over a dozen different trails!). If you're looking for breathtaking views, consider hiking along the Cavern Point Loop Hike and Potato Harbor Overlook Hike which are two of the most popular hikes amongst both beginner and advanced hikers.
Snorkeling at Santa Cruz Island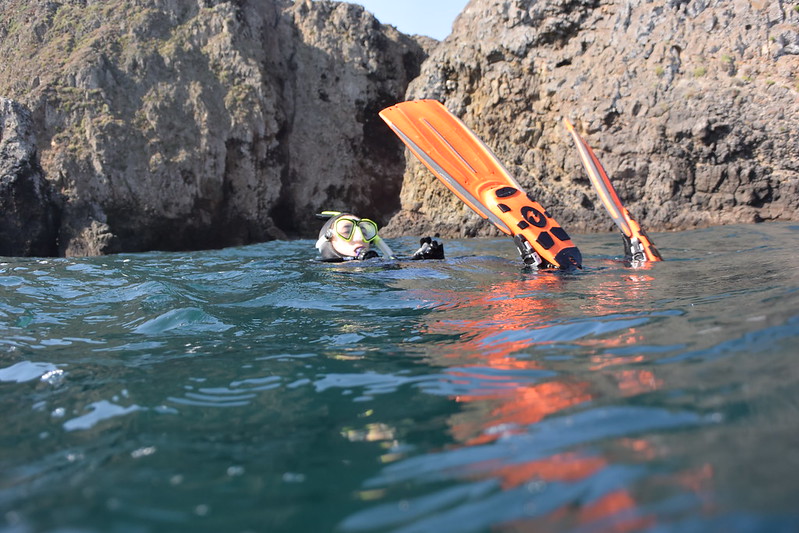 Snorkeling off of Santa Cruz Island at Scorpion Harbor is another popular watersport. A great spot for novices and safe for kids to go out to the water, snorkeling at Santa Cruz Island will give you amazing views and an up-close experience with the island's kelp forest and all the marine life that calls it home! Bring your own snorkel gear with you or rent gear (snorkel, mask, fins, a 3-piece 7mm wetsuit, and snorkel flotation device) from Channel Islands Adventure Company on Santa Cruz Island. A little tip: call ahead of time to secure your snorkel gear rental and make sure to bring a credit card (no cash).
Anacapa Island
What Is Anacapa Island Known For?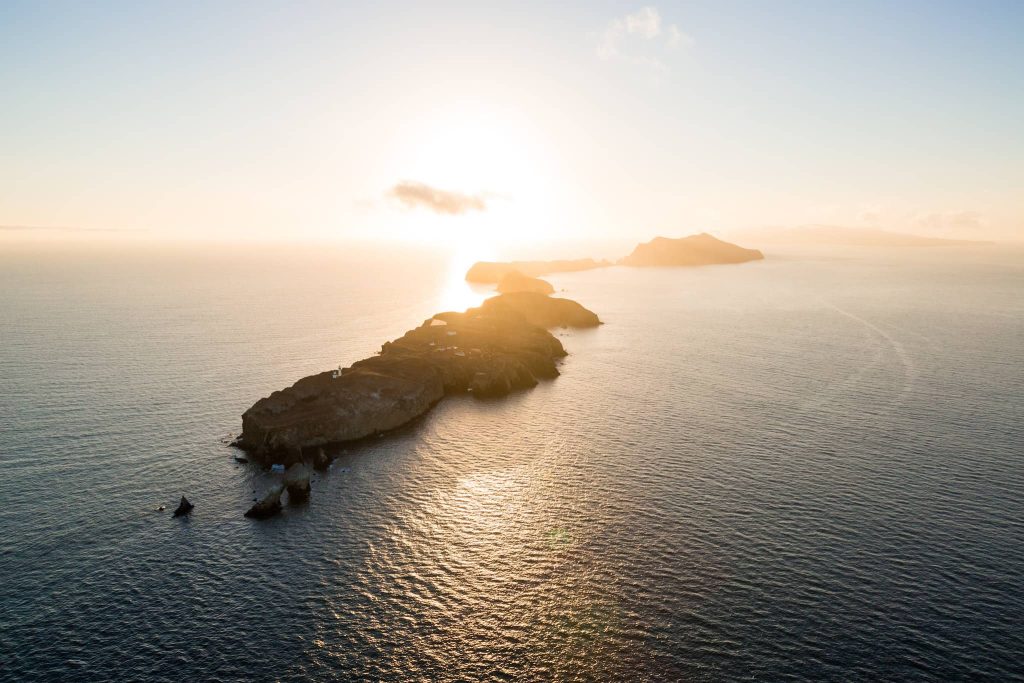 Anacapa's silhouette marks it as one of the most visually striking islands in the national park. As your boat approaches Anacapa Island, you'll probably see its iconic arch and three distinct islets that transform into different shapes depending on whether there's misty summer fog hugging the island's coast or if it's a clear and hot summer afternoon. Home to the last permanent lighthouse built on the West Coast, the Anacapa Lighthouse (completed in 1932) still stands to this day and shines a light in the foggy midnight sky, protecting sailors navigating the Santa Barbara Channel.
Anacapa Island is also a bird watcher's dream destination! Read more about what types of birds can be found on the island below.
What Can I See on Anacapa Island?
Anacapa Island is the perfect shelter on the California coast for sea birds of all types to land without fear of predators or other dangers. During the breeding season, it'll be hard to see an empty spot on Anacapa's rocky cliffs. The island is home to the largest breeding colony of endangered California brown pelicans as well as the largest breeding colony of western gulls in the world. That's right, the world.
In fact, Anacapa Island and Santa Barbara Island are the largest seabird nesting sites in all of Southern California. Well over 90% of Southern California's seabirds were bred and hatched in the Channel Islands. So next time you see a seagull on a Southern California beach, you can smile knowing it began its life journey on the Channel Islands.
You can also see hundreds of California sea lions while you cruise around the island on an Island Packers boat or atop the island once you climb the 150 stairs from the boat dock!
What Activities Can I Do on Anacapa Island?
Snorkeling at Anacapa Island
Snorkeling on Anacapa Island is best for experienced snorkelers who know their way around. Once you dip below the ocean surface, swim through Anacapa's rich kelp forest. Always use the buddy system for the safest experience while snorkeling. Bring your own snorkel gear to Anacapa Island as gear is not available for rent on Anacapa Island.
Hiking at Anacapa Island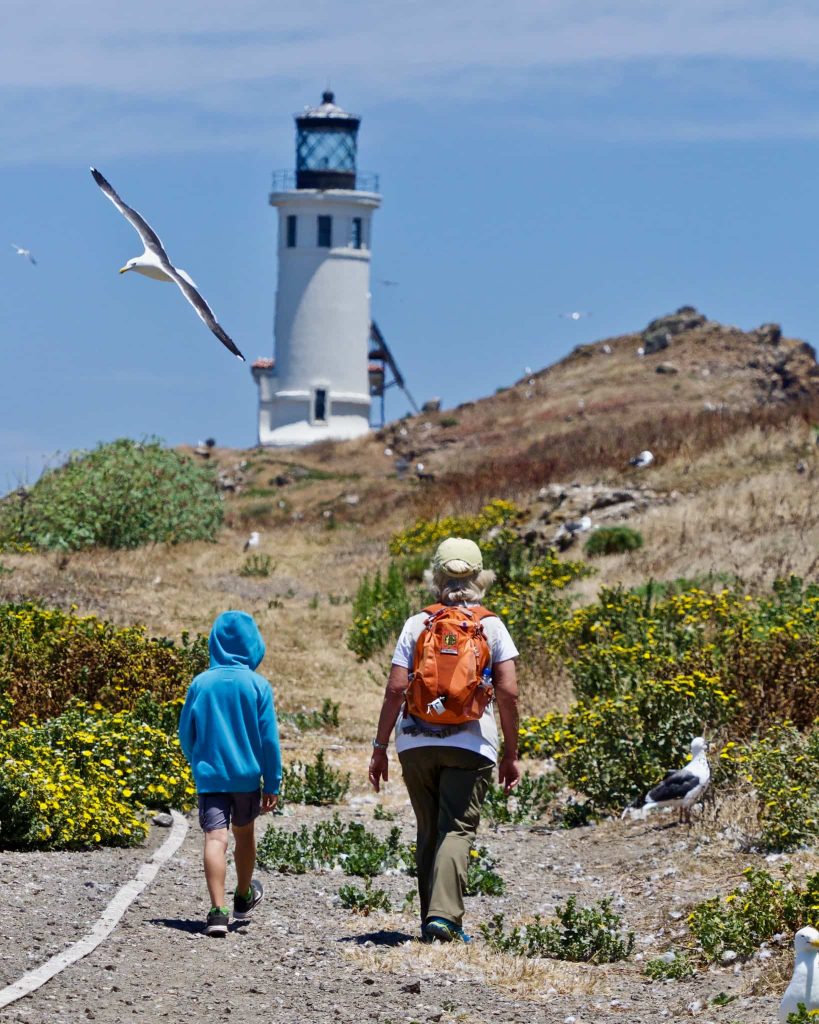 Enjoy beautiful panoramic views along two miles of hiking on Anacapa Island. It's a relatively easy trail to follow and a short one at that. Close your eyes and enjoy the quietness that can really only be experienced on one of the Channel Islands.
Scuba Diving/Free Diving at Anacapa Island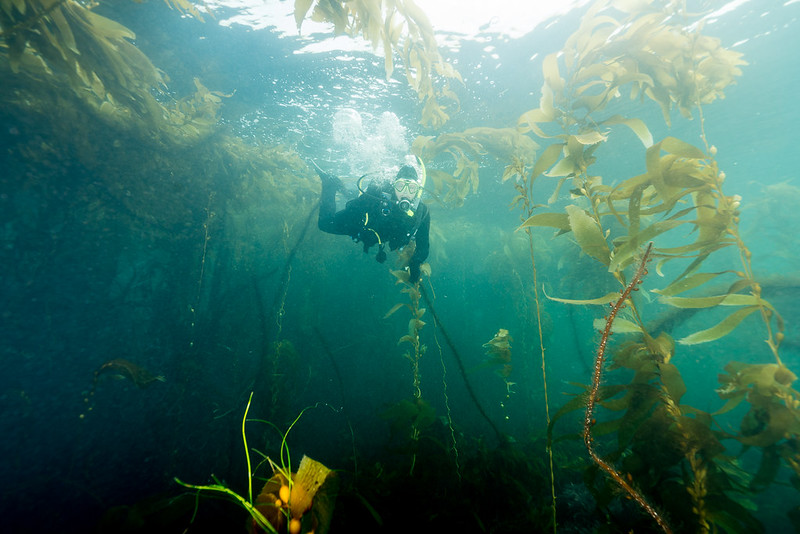 Anacapa Island is one of the most popular islands for divers to explore because of the island's incredible kelp forest. Go out on a dive boat from the Ventura Harbor as these boats will take you to the best spots to experience world-class diving.
Santa Rosa Island
What is Santa Rosa Island Known For?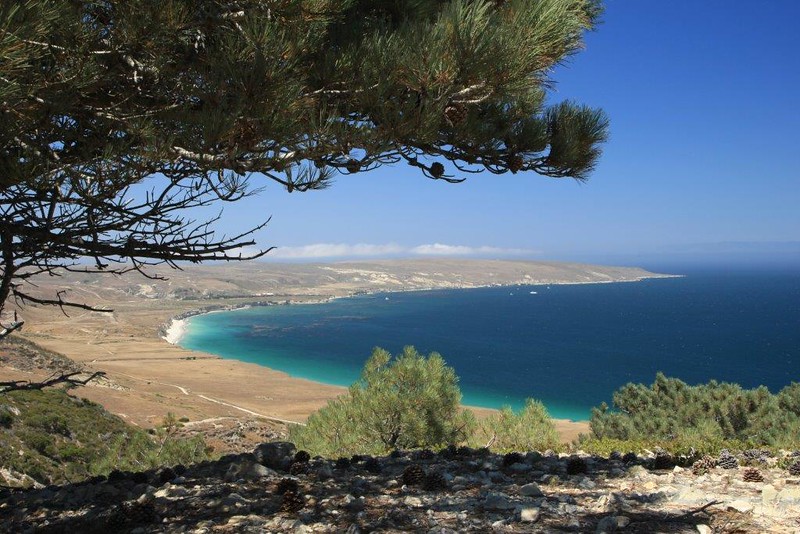 Located 40 miles from Ventura's coastline, it takes approximately 3 hours to get there by boat but the ride is well worth the time. At about 53,000 acres, Santa Rosa Island is the second largest island in the national park and is home to the extremely rare Torrey pine (you can only find Torrey pines on Santa Rosa Island and a mainland subspecies of Torrey pine near La Jolla). A trip to Santa Rosa Island is guaranteed to be one centered around an isolated hiking and camping experience — perfect for the traveler who really wants to have the ultimate nature escape.
What Can I See on Santa Rosa Island?
If you're looking for magnificent coastal views, beautiful plant species, and untouched coastline beaches, Santa Rosa Island is your island to go to. Hike to see the rare Torrey pine grove (about 7-8 mile round trip). While animal sightings aren't a highlight while visiting Santa Rosa Island, you'll be able to see what true untouched and protected nature looks like on this island.
What Activities Can I Do on Santa Rosa Island?
Hiking on Santa Rosa Island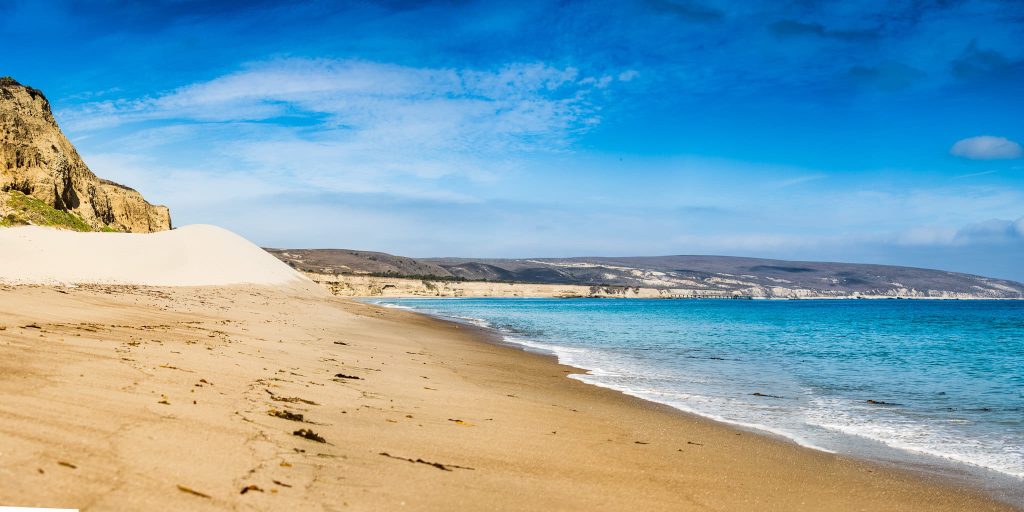 Hiking and backpacking on Santa Rosa Island is truly a unique experience. Take Lobo Canyon, for example. A breathtaking canyon with wind- and water-sculpted sandstone cliffs that look too beautiful to be real, the advanced hiker and backpacker can travel the 9 miles (round trip) to see this canyon that many only get to see in photos.
Or, embark on the Water Canyon Campground Hike which is a relatively easy and flat 3-mile round trip hike through the historic campground.
Santa Rosa Island is also the perfect place for beautiful beach walks along its miles of white sandy beaches. Relaxation at its finest...mmmmm
San Miguel Island and Santa Barbara Islands
While both of these islands are currently closed to the public, San Miguel and Santa Barbara Islands offer a beautiful escape from the mainland with true backpacking experiences, remote camping, miles of hiking trails, ruggedly beautiful terrains, and gorgeous wildflower and sea life viewing.
To stay up to date on island re-openings and alerts go to the National Park Service website.
Why Should You Visit the Channel Islands National Park?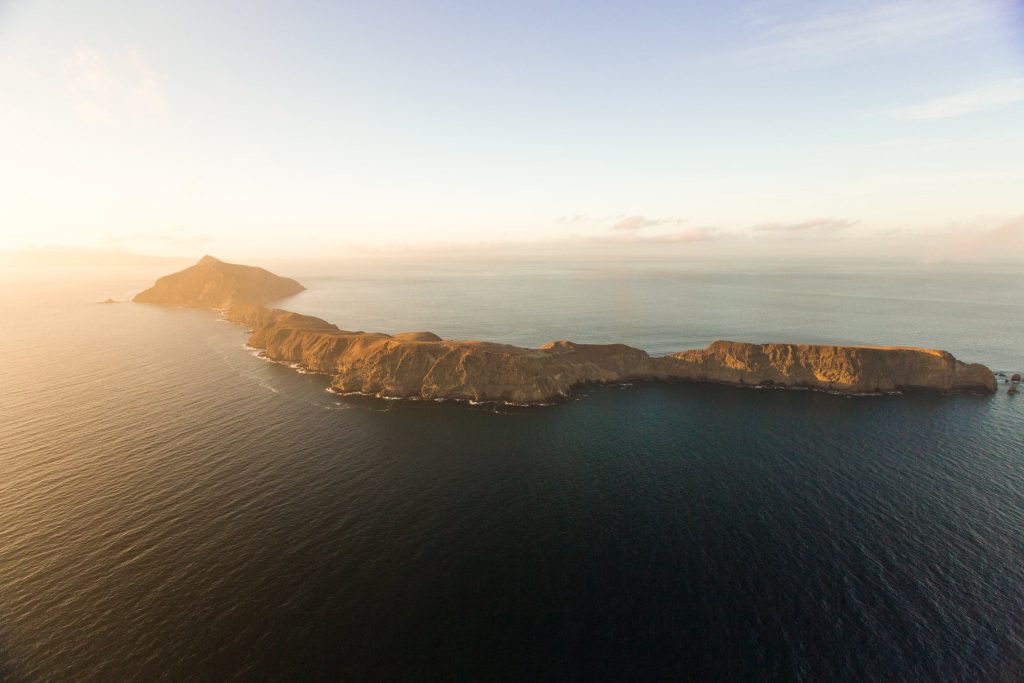 The exciting part about visiting the Channel Islands National Park is that it's the ultimate outdoor adventure. From water sports to beautiful hikes with million-dollar views, there's something for everyone at the Channel Islands.
Just miles away from the mainland, the Channel Islands are a world apart. Nature in isolation in the best way possible. Quietness and fresh air that you haven't quite ever experienced before. Wildlife that will gaze at you with an equal amount of inquisitiveness that mirrors your own wide-eyed gaze. Kelp forests so rich and ocean waters so blue you'll forget you're just an hour away from Ventura.
The sounds of phones buzzing and honking cars dissipate as you walk along trails and ponder the things that really matter. Though each experience is different, what remains consistent is the promise of a truly amazing experience.
Unplug and reconnect with the soil beneath your feet at the Channel Islands. You won't regret it.
Things to Do


Family Fun

Hotels

Parking
Outdoors


Beaches & Surfing

Biking & Hiking Trails
Discover More
Get to know Ventura, and discover the best things to do around the city.
Ventura Partners With