Ventura Beaches and Surfing
And the Top 9 Reasons to Visit Ventura Beaches
Plain and simple, Ventura IS a surf and beach town. We're a beach town because we have miles of sea-whisper beaches where you can hear yourself think and feel nothing but the sun on your face. We're a surf town because, well, we have some of the world's best surf; from easy beginner's waves soft as cotton to barreling perfection that serves as a playground for some of the best surfers in the world. You never know who you'll see out in the lineup, and it's pretty fun watching them surf. Kind of like sharing a court with LeBron James.
When it comes to beaches and surfing, there's fun for everyone…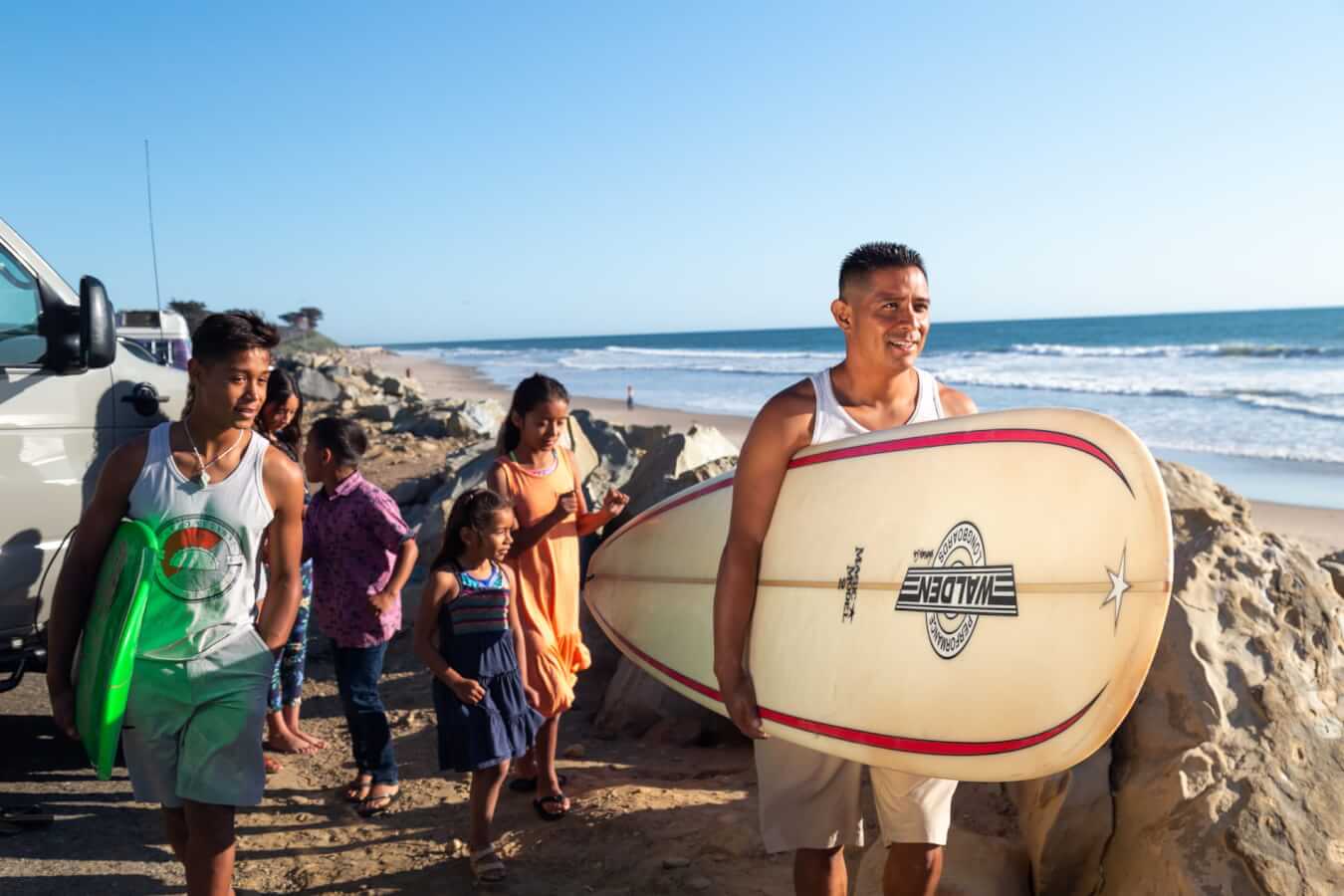 #9 Family-Friendly Fun
Kids and kids at heart will love Ventura's seaside playgrounds. There is, quite literally, a fun playground right beside the Ventura Pier. While the playground at Marina Park
. is, at this writing, undergoing repairs, the park is still a perfect place to picnic and barbecue just steps away from the beach.
Ventura Harbor Village
is conveniently right across the street, so you're smack dab in the middle of everything. You can make a day of it with restaurants, ice cream shops, an arcade, and the
Channel Islands National Park Visitor Center
literally just across the street from Harbor Cove Beach. Pretty much everything your family needs is here; including lots of free parking, lifeguards, showers, and restrooms.
The Ventura Beach Promenade, just a short walk from Downtown Ventura, is a great place to stroll beside the ocean. You can people watch, surfer watch (one of Ventura best breaks — C Street — borders the promenade) and even rent bikes. Wheel Fun Rentals
has cruiser bikes, mountain bikes, and Surreys with room for the whole family.
Find more ideas for family fun activities here.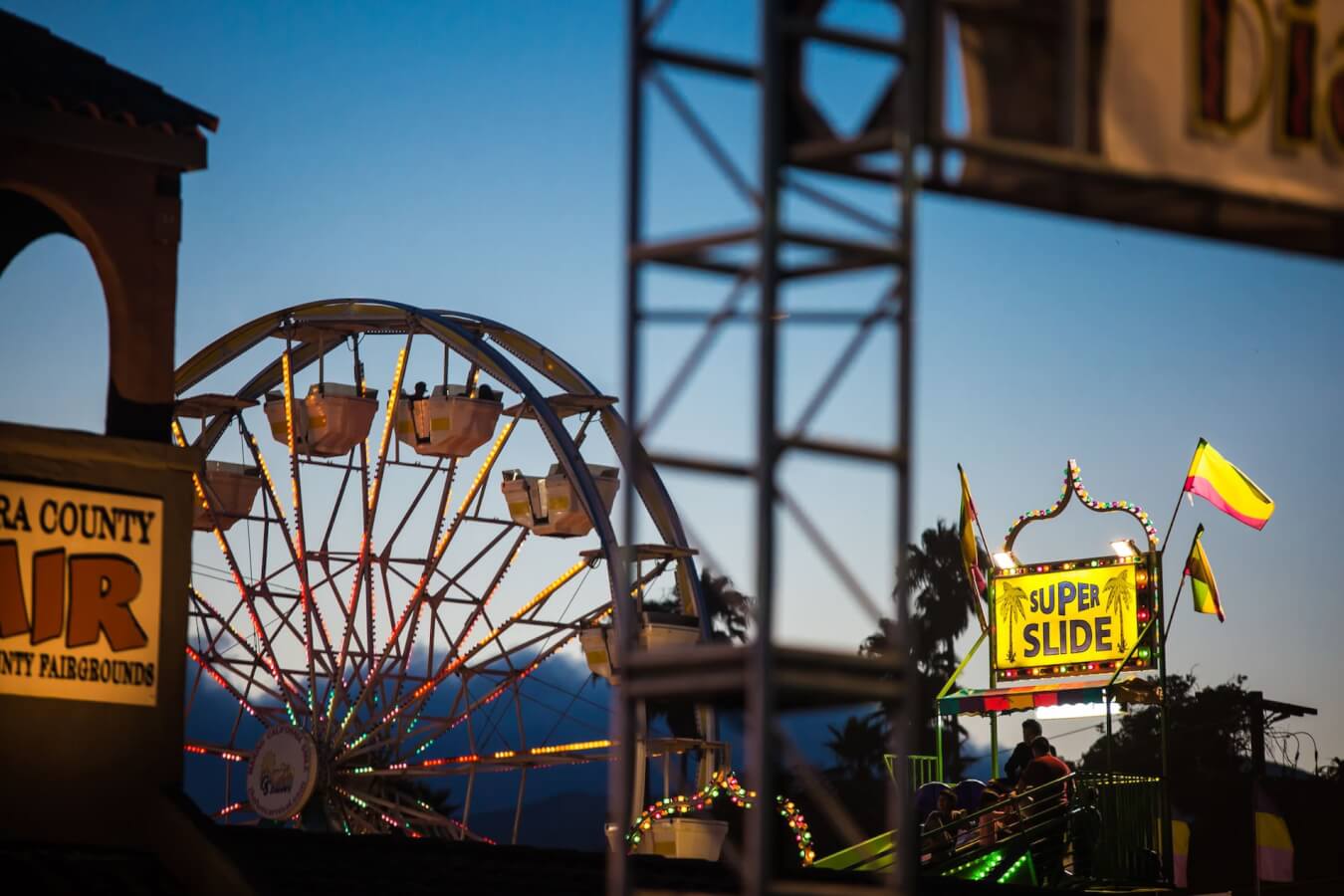 #8 Fun Beachside Events
Venturans don't like to stray too far from the water. No surprise, lots of fun Ventura events unfold just steps from the sea. One of Ventura's oldest and most beloved traditions is the annual summertime Ventura County Fair which takes place at the Ventura County Fairgrounds, right beside the Pacific. The fair began in 1875 and it has been serving up fun and childish joy (there can never be enough of that) ever since. Concerts, every kind of ride (but don't skip the Ferris wheel, which offers a stunning ocean view), food, games, and just the plain bright lights and clamor that takes us back. Oh right. The fair also features nightly fireworks.
Other popular Ventura beachside events include the Ventura Beach Marathon, Pier Under the Stars, and the like-nothing-you've ever seen Surf Rodeo that combines surfers, cowboys, and bikini-clad cowgirls for a weekend of corn hole, surf and bikini contests and bands playing music on the sand.
Visit our events calendar to find more.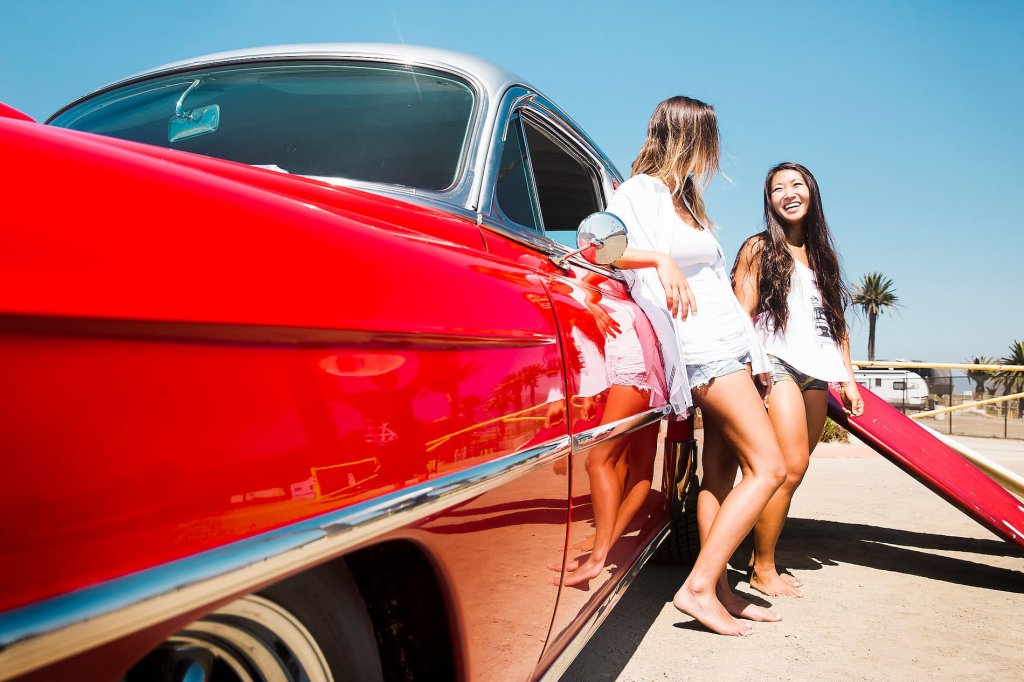 #7 Lots of Beach Parking (plenty of it free)
Finding a beach parking spot in many Southern California beach towns is akin to winning the lottery; only you have to pay too. Not so in Ventura. There is free parking in a large lot adjacent to Harbor Cove Beach. In the same area, you can also park along Spinnaker Drive (please if you are just going to the beach, don't park in the Ventura Harbor Village lots across the street from the beach – they are for Harbor Village visitors).
If you do have to pay for parking, it isn't much; generally between $5 and $10 for the entire day. There are pay lots at Marina Park
,
Surfer's Point,
the
Ventura County Fairgrounds
, and
San Buenaventura State Beach Park
. San Buenaventura State Park has a huge parking lot, and the entry fee gives you access to the beach, picnic areas, barbecue grills, restrooms, and the one-of-a-kind Jolly Oyster (see below).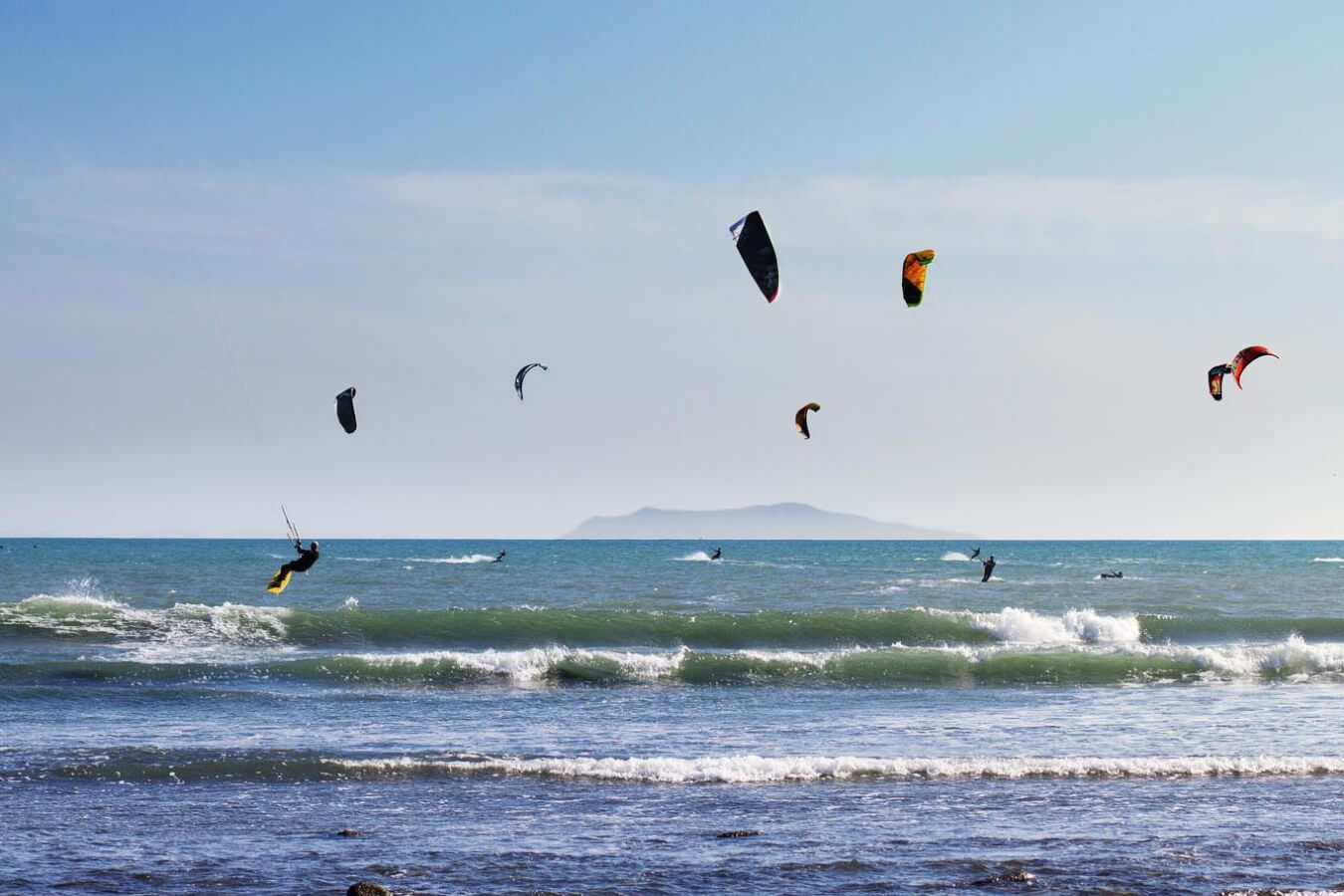 #6 Great Kitesurfing & Kiteboarding
Kiteboarding/Kitesurfing (depending on who you talk to) is one of the fastest growing sports in the world, and with good reason. If you've ever wondered what it's like to fly, here's your answer. C Street is one of the best breaks for kitesurfing in California. It's a local hotspot because of its wave quality, favorable wind direction (side shore, with a bit of side-off sometimes), friendly atmosphere, rider capacity and point break with, on a good day, waves peeling farther than you can imagine. Best bet on a windy afternoon is to post up and watch the acrobatics. The best kitesurfers soar into the air — and stay there for a shockingly long time.
If you find your own heart racing Ventura Kite Boarding can help you with everything from lessons to equipment rental.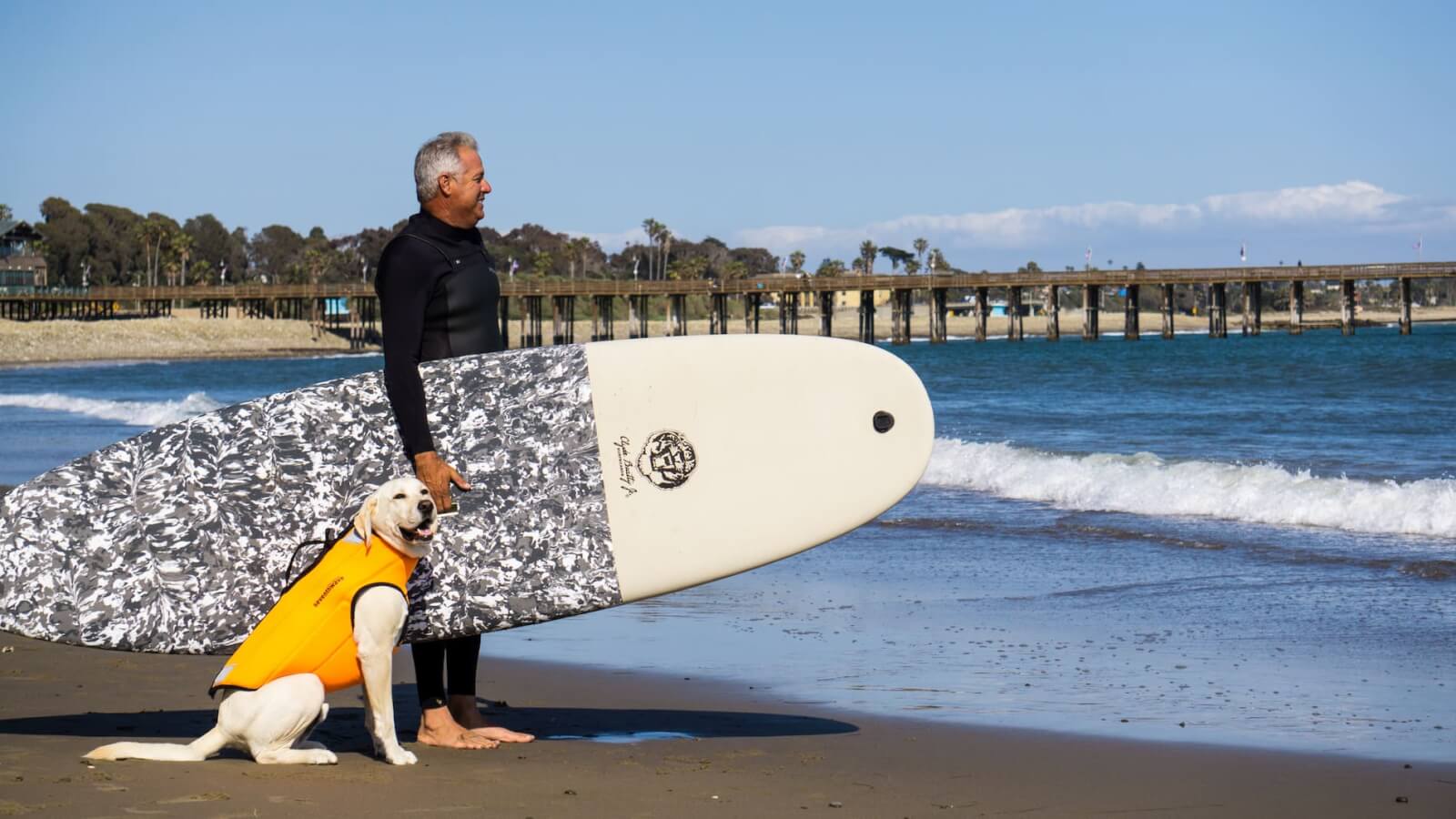 #5 Dog-Friendly Beaches
Not only are dogs welcome at Ventura beaches, they surf too. Dogs are welcome at Surfer's Point, Marina Park
,
Harbor Cove
and Promenade Park beaches, and there's nothing stopping them from getting in the water either. Witness Ventura's own Haole. Actually Haole was bigger than Ventura. He appeared on "Good Morning America," charming America and everyone on the set. He had his own Facebook page and his own book (well, co-authored: "Ride The Wave, Love Sofia and Haole the Surf Dog"). And yes, he was a dog, so he didn't care a whoot about any of it. Though Haole has sadly passed, his big heart — and his surfing ability — will never be forgotten by his Ventura family.
Find more about Ventura's most popular dog friendly spots here.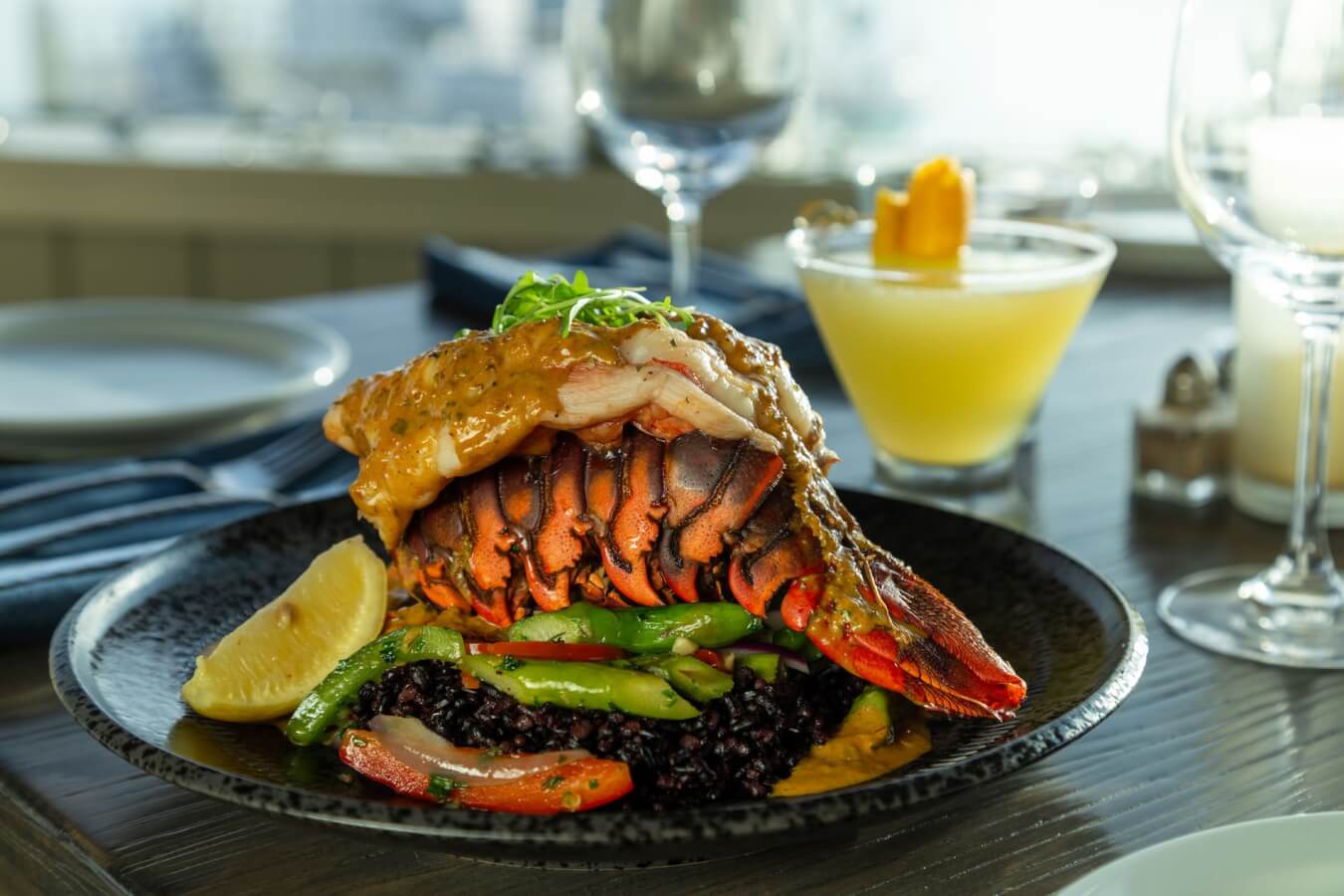 #4 Yummy Restaurants on the Ventura Pier
Ventura is especially proud of its pier. The Ventura Pier is one of the longest wooden piers in California, standing as a symbol of the region's rich history and natural resources since 1872. Today, the Ventura Pier is a favorite attraction for fishing, sunset strolls and great eats with beautiful views of the coastline and the Channel Islands.
Right at the foot of the pier, Beach House Fish
offers spectacular ocean views and a casual atmosphere (and upstairs you'll find
MadeWest Brewing Company
; they've won global craft beer awards — and they serve up the same spectacular ocean view). Just steps away from Beach Fish House, there's
Beach House Tacos
, a small taco shack, and local favorite. Because sitting on the pier with an ocean view and a cold beer and a hot taco, well…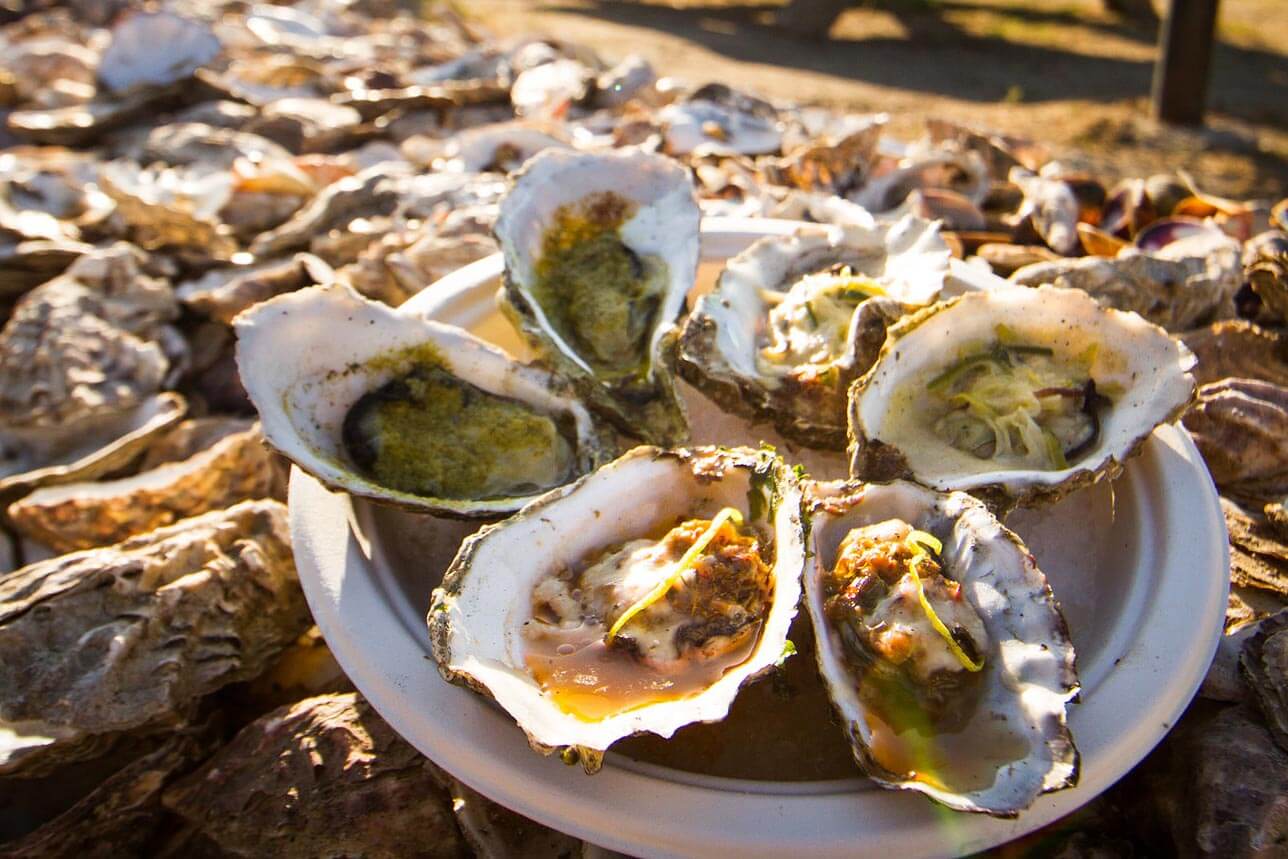 #3 Seaside Oyster Shucking at The Jolly Oyster
The Jolly Oyster
is a culinary delight for foodies, seafood lovers and environmental sustainability enthusiasts. This truly unique beach experience began when The Jolly Oyster's co-founders, concerned about the depletion of the world's fish stocks, decided to dedicate their lives to sustainable shellfish farming. Ever since The Jolly Oyster's debut at
San Buenaventura State Beach Park,
it's been The Jolly Oyster for good reason; ice-fresh oysters and clams, served under sunshine from a trailer beside the beach. You eat them, dripping fingers and all, right there on picnic tables with an ocean breeze. Bring your own beer and wine (the Park allows it; and, as of this writing, The Jolly Oyster is working toward a liquor license); the Jolly Oyster folks sell sauces, shuckers and even charcoal, should you opt to grill your mollusks.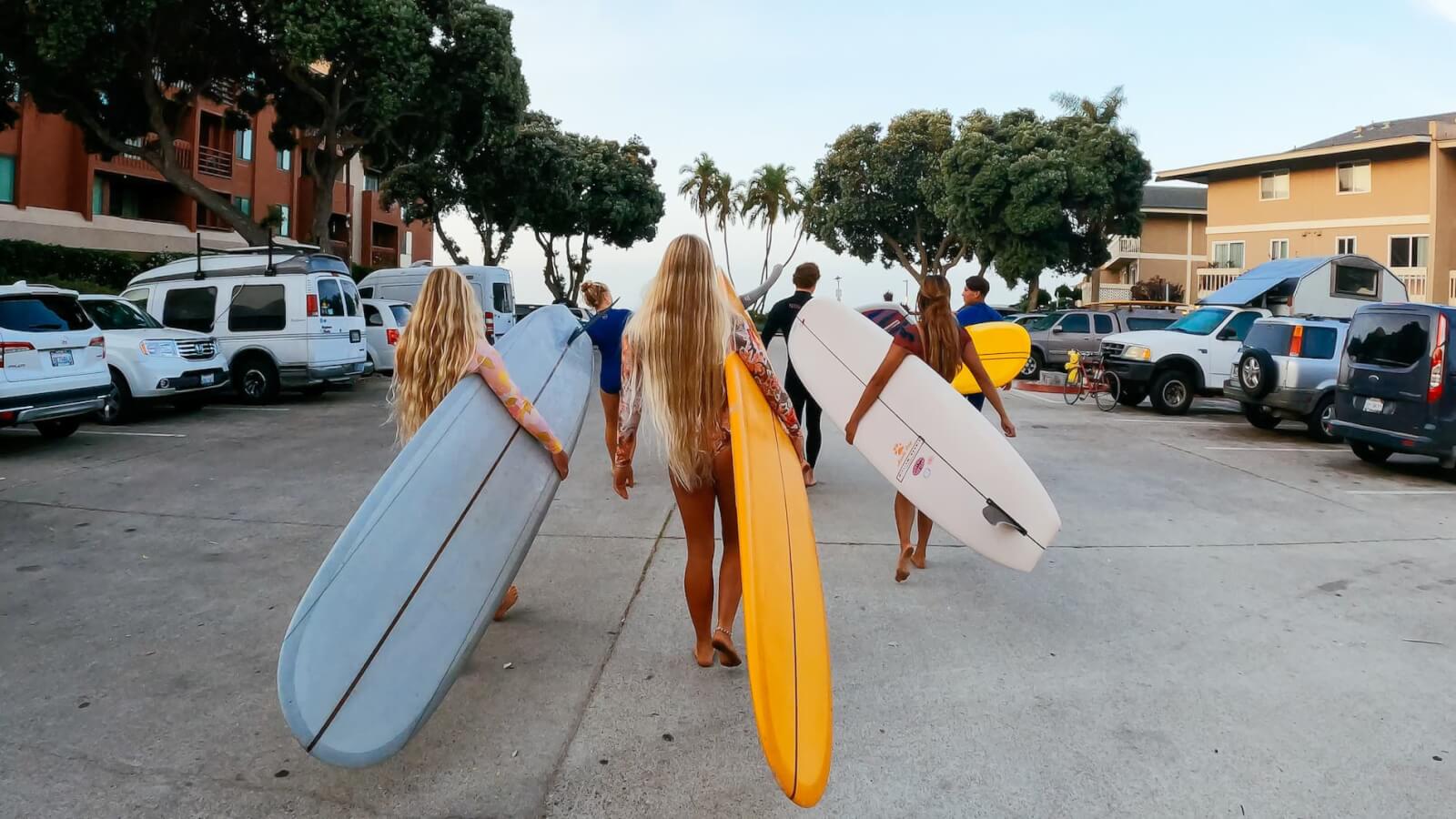 #2 The Great Surf
From California Street, to the Santa Clara Rivermouth, to Mondos, Ventura's surfers have long known the electric thrill of uninhibited, nearly illicit fun. California Street — better known locally as C Street — may be Ventura's signature surf spot; a peeling point break that, when the waves are good, rivals some of the best surf spots in the world. Does Ventura have good surf? Does Nepal have tall mountains? Does Paris have haughty waiters? When it comes to the variety and consistency of waves, few places on the globe rival Ventura. There are waves soft as down and waves that will give you the adrenal thrill of a lifetime.
And looking for a good surf instructor in Ventura is like looking for a decent dancer at the Bolshoi Ballet. Click here for more on Ventura surfing — and surf lesson options.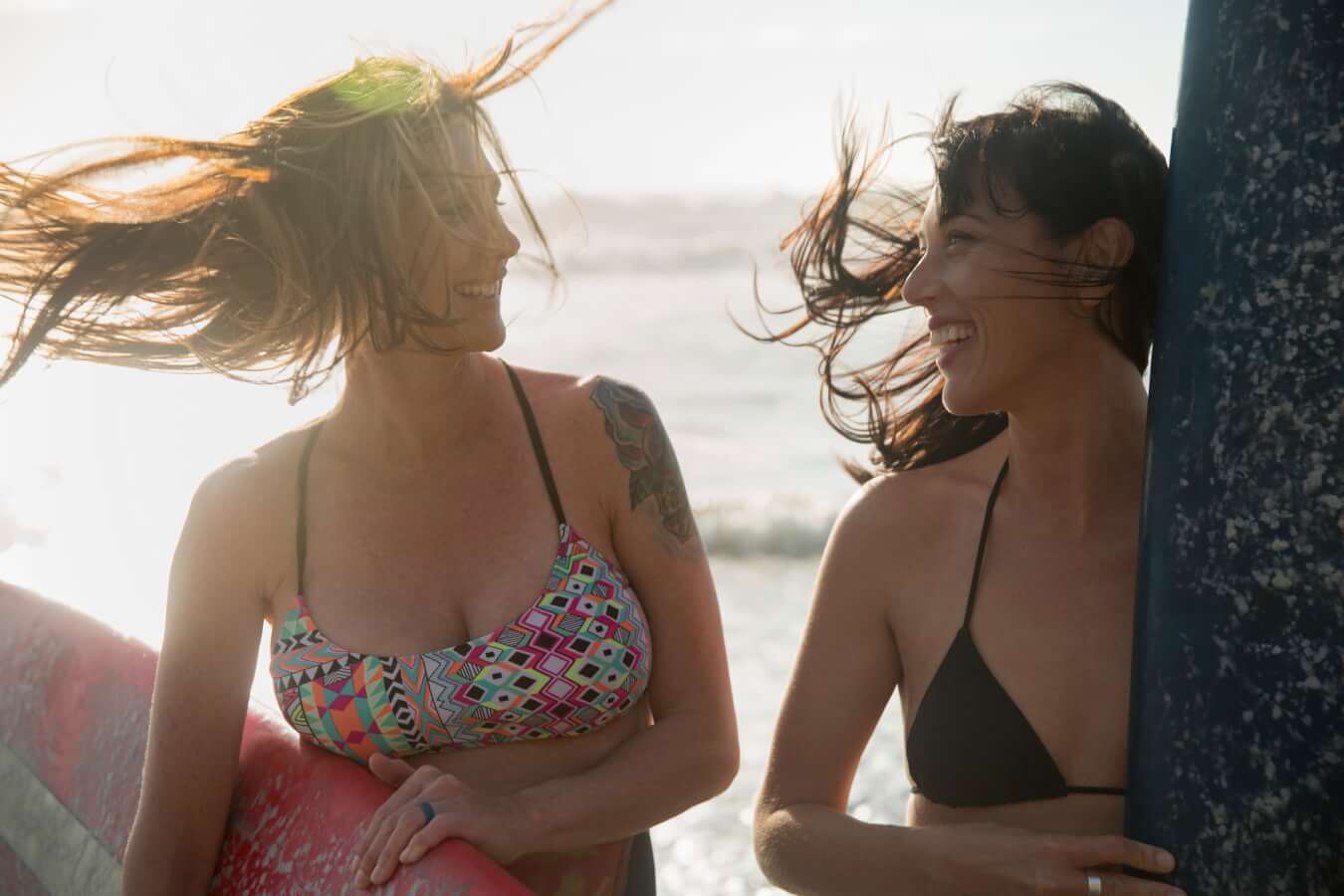 #1 The Beach is Good For You
No secret that being beside the ocean feels good, and there's actually some science behind it. According to marine biologist Wallace J Nichols, all of us experience a 'blue mind' when we're in or near the water; a sense of calm, and peace and general happiness.
You likely didn't need a marine biologist to tell you this, but maybe the memory of those feelings makes you want to dissolve into them again.
If so, Ventura has your balm.
Discover everything to do at the beach
Discover More
Get to know Ventura, and discover the best things to do around the city.
Ventura Partners With