Arts, Culture & History
Seeking out Ventura's Artistic Underground
Wrapped by stars, sea, and sun. An easy-going open-minded community that welcomes everyone. Close to Los Angeles, but countless worlds away from the crowds and the roar. Small wonder Ventura is a haven for artists. A sometimes overlooked facet of Ventura. But not for you.
Yes, Ventura is most often associated with sunny, uncrowded beaches, a bustling, easily walkable Downtown, family fun at Ventura Harbor, and the rugged adventure of the Channel Islands. But with so many creatives calling Ventura home, it's not surprising there's more to the picture than sunshine and surfers.
Below, a glimpse of Ventura's vibrant art and music scene and rich local history. Step beyond the conventional Ventura, and explore the artsy underground that some travelers miss.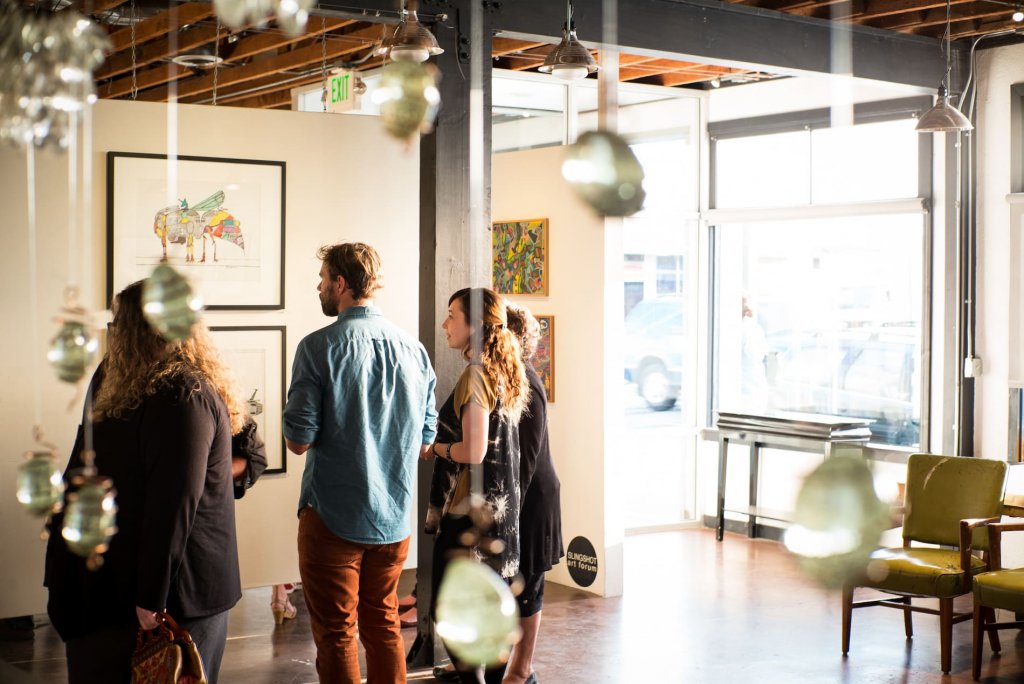 Art
The first place to look is where the artists live. On the First Friday of the month, the residents of grassroots artist's space Bell Arts Factory open their doors to the public. No more intimate forum to peruse new pieces and see where (and how) the artists work. Everything from ceramicists, to painters, to draftsmen, to writers make their studios in this massive space, and exploring it is an adventure in itself. No better opportunity to purchase new work and talk to local artists directly. They also host a regular unspooling of fun events.
Looking for more great local art? Head down the street to Art City Studios
, a sanctuary for local sculptors, or over to the
Working Artists of Ventura (the WAV)
, an artist living and working space that also opens its doors to the community. Ventura's annual
Art Walk
brings all the artists and craftspeople of Ventura out of the woodwork–walk or shuttle around Downtown and the Avenue to see everything from jewelry, to stone carving, to mosaics.
Beyond these vibrant arts communities, you'll find a slew of art and photo galleries around town, including Vita Art Center
,
H Gallery + Studios
,
Latitudes Gallery
,
Mermaid Gallery Art Studio
,
Art is Passion
and more.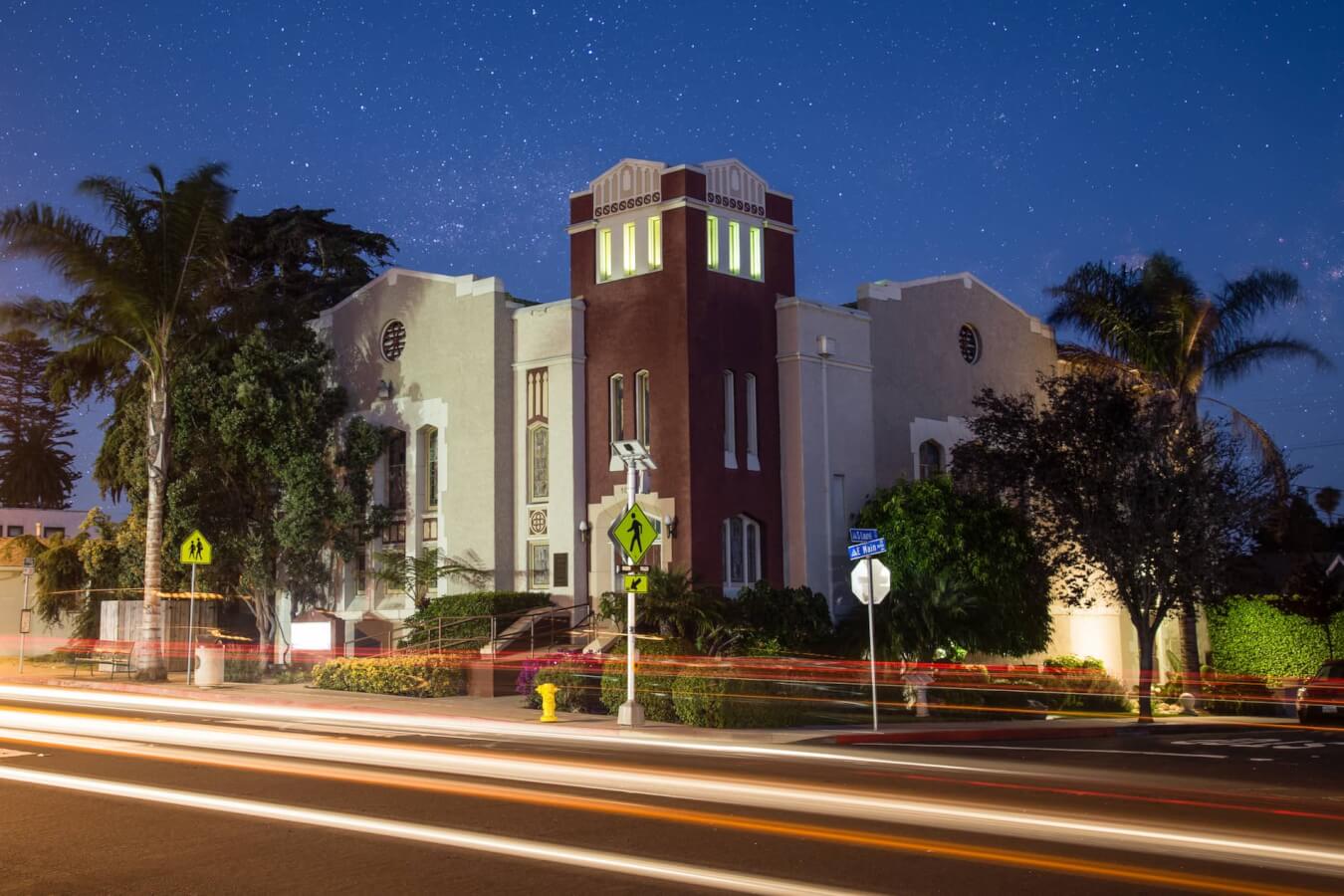 Theater
Interested in theater? Ventura is home to the award-winning Rubicon Theatre, but award-winning is an overused charm. Here's what you need to know about the Rubicon. It's a professional theatre company in a cozy (read every seat is close to the stage) playhouse that has featured the likes of Efrem Zimbalist, Jr., Jack Lemmon, and Davis Gaines (the longest-running Phantom). Located in a gorgeous historic brick building, the Rubicon is an easy walk from Downtown Ventura. For a more casual theatre experience, NAMBA Performing Arts Space
features all kinds of intimate — and often avant-garde — performances right in the heart of Downtown. Live music, comedy, theater — they do it all. And the price of admission is ridiculously affordable; as little as $10 to $20 a ticket. Everything that is right about art and performance.
Music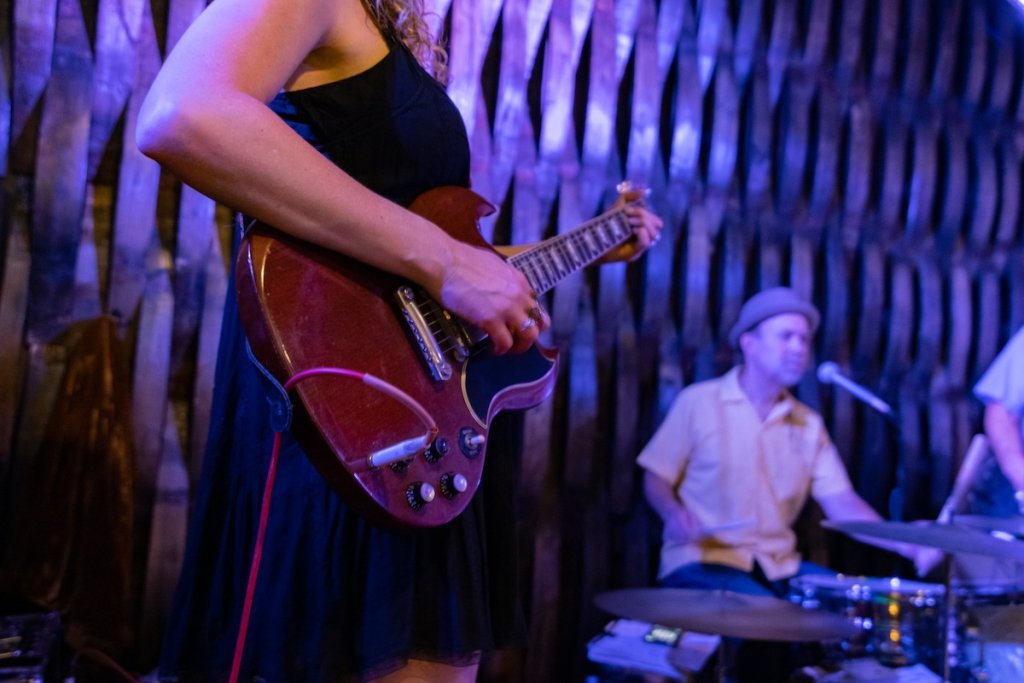 If music is more your love, be sure to check out what's playing at famed local venue Majestic Ventura Theatre (yes, Michael Jackson and Freddie Mercury talked about who-can-imagine backstage here).
Or why not big musical names from four feet away? You'll find precisely that at the Ventura Music Hall. Don Felder, Dave Mason, X, Los Amigos Invisibles, Matisyahu, Aaron Lewis, and the Stateliners; they've all played at the Ventura Music Hall.
"We're all about live music," smiles Ventura Music Hall's Thomas Cussins. "Our specialty is having big artists in small venues."
Summer is an amazing time for music in Ventura, with the Ventura Music Festival, Music Under the Stars, the Tequila & Taco Music Festival, and the annual Ventura County Fair offering all manner of talent; and often just plain danceable fun. Ventura is also home to an incredible music scene; supremely talented musicians playing everywhere and often — and rarely is there a cover charge. No better source for local music happenings than Ventura Rocks!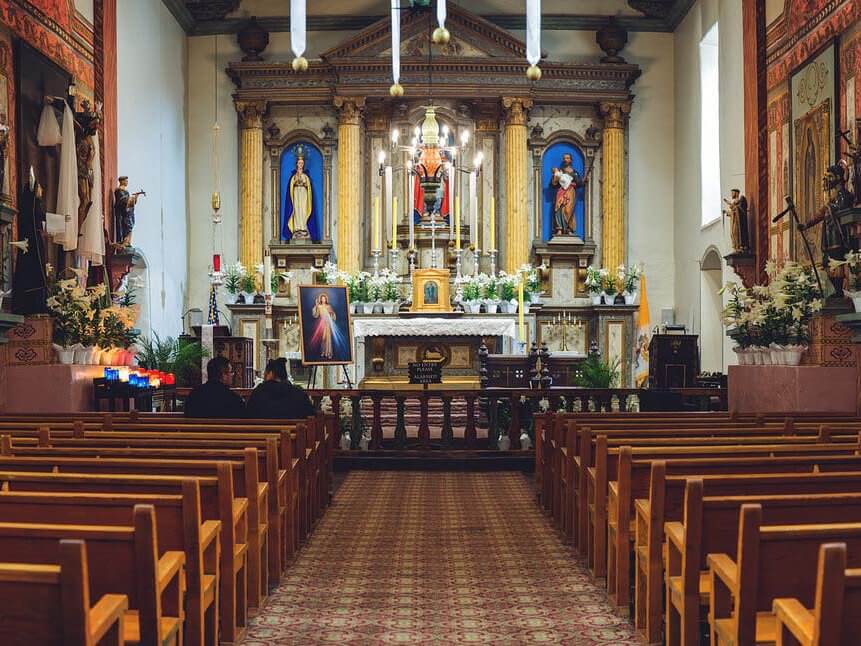 History
If Ventura's soul could be given adobe structure, it would take the form of the Mission Basilica San Buenaventura
. Founded in 1782 — the ninth Spanish mission established in California and the last to be established by Father Junipero Serra — the Mission Basilica San Buenaventura began as the literal and figurative center of the community; at its peak, in 1816, over 1300 people lived within its walls. The city grew around it. But the mission remained, like a quiet heartbeat. It was, and is, known as the Mission by the Sea, a lovely name both simple and apt.
While the Mission in Downtown, including an adjoining church with original architecture (and a lovely serene garden), is a mainstay of the visitor experience, the Dudley House
is less so. A hidden gem, the
Dudley House
is a restored farmhouse built in 1892, complete with historical furniture and decorations. It is open for docent tours on occasion — please call for information. Stop in at our
Ventura Visitor Center
to pick up a copy of the self-guided
Ventura's Historic Walking Tour
and see all the classic historical sites around Downtown, many with architecture dating back to the turn of the century and earlier, including the
First Post Office
and the
Erle Stanley Gardner Building
, where, as you may know, in 1932, in the third-floor law office (Suite 306), Gardner typed out the opening pages of his first Perry Mason novel. "The Case of the Velvet Claw" debuted in 1933 and was an immediate hit. Gardner went on to write nearly 100 detective and mystery novels, more than 80 of them featuring Perry Mason.
Murals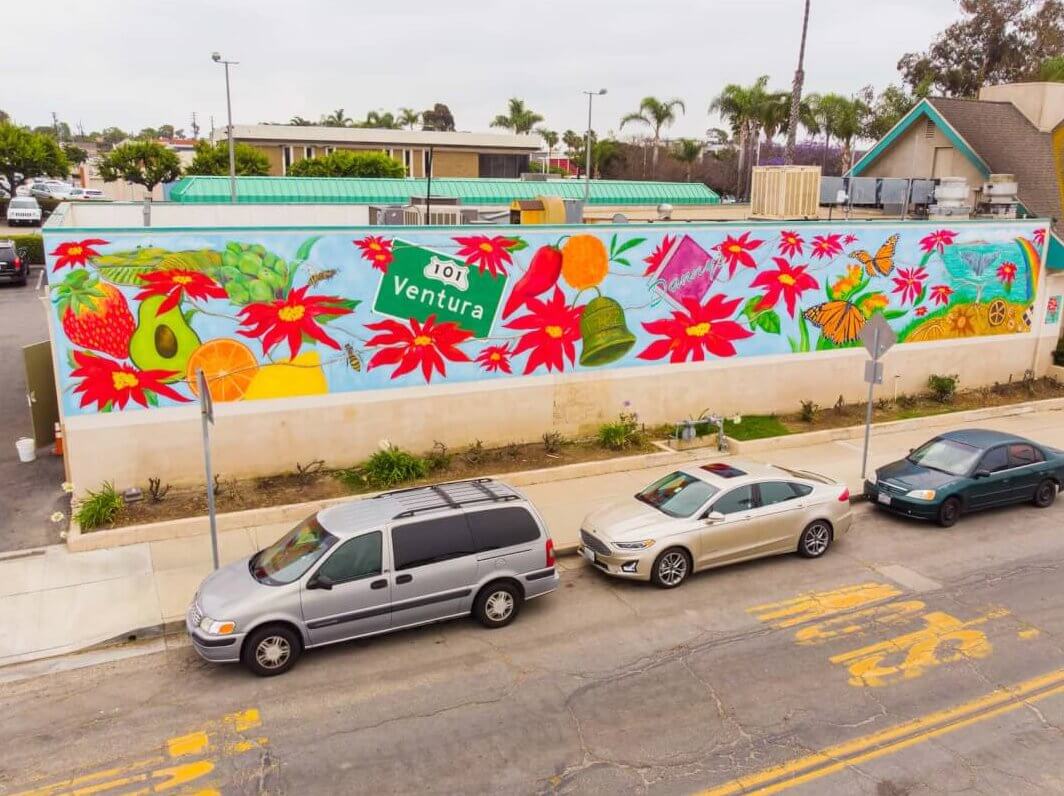 Of late, Ventura has blossomed with murals. Beautiful murals have long been a part of our history (and documented that history), but recently sometimes unconventional palettes across Ventura have been painted with happy art of all kinds — from electric boxes with bright yellow bees (Bee Happy!) to the sides of restaurants (Danny's Deli & Grill and Rincon Brewery) to a host of murals lining Ventura Avenue in a child-bright parade. Everywhere around town, testaments to creativity and the sheer joy of our moments spent in this life.
Free-form, cutting-edge art. And, no doubt, more to come.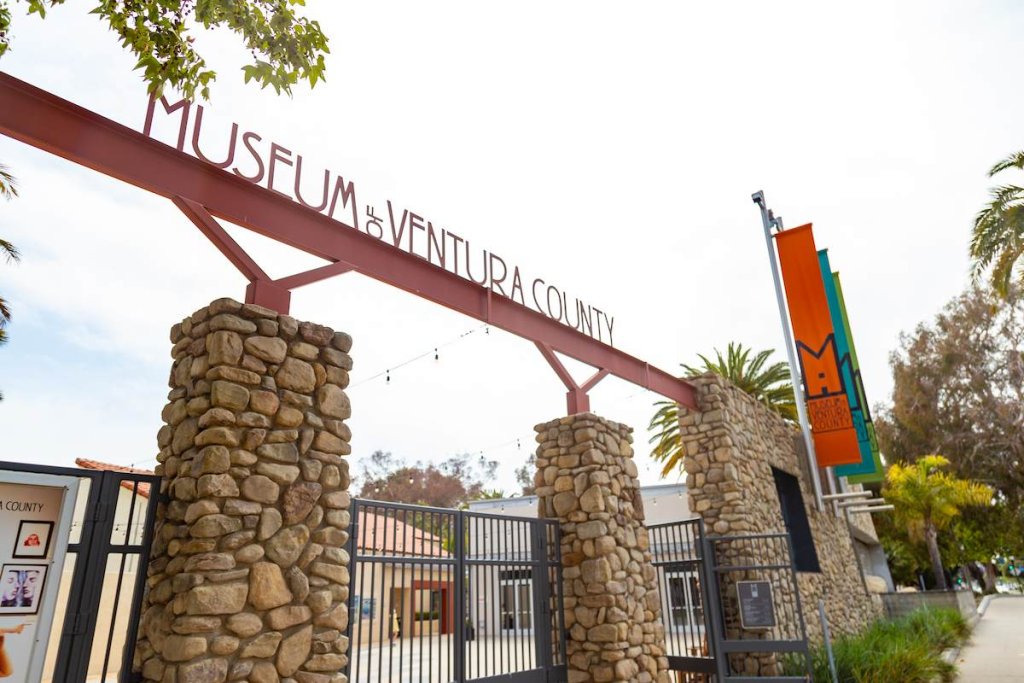 Museum of Ventura County
A Ventura visit isn't complete without seeing the Museum of Ventura County
. It's impossible to put everything they do into words, but here's a try. Ever-changing collections, exhibits, and educational programs celebrating the history, art, and culture of Ventura County and the Channel Islands. Plus, they are always raising the bar on fun and learning. Cool things like kids story times, Local History Happy Hours with local historians, and an astonishing – and intimate – speakers series. All manner of creative and fun
events
. The Museum is conveniently located right downtown on Main Street.
And the price of admission? Free through at least the end of 2022.
Things to Do


Family Fun

Ventura Shopping

Music & Nightlife

Arts, Culture & History

Pet Friendly
Outdoors


Beaches & Surfing
Food & Drink


Restaurants
Discover Ventura Arts, Culture, and History
Discover More
Get to know Ventura, and discover the best things to do around the city.
Ventura Partners With