Santa Rosa Island
The Island Packers boat ride to Santa Rosa Island is often an adventure in itself, with frequent marine life sightings and often a stop at Painted Cave (on Santa Cruz Island), one of the largest sea caves in the world. Santa Rosa's beautiful white sand beaches are second to none.
Most of the island is comprised of rolling hills. Lobo Canyon is beautiful beyond words — and the wild and rugged seascape at its end is even better. Hikers exploring Santa Rosa Island often seek out the stand of Torrey Pines, one of the rarest pines in the world; the only other place in the world you'll find them is Torrey Pines States Reserve in San Diego (plate tectonics separated the stands). Many visitors travel to Santa Rosa Island just to see these last enduring members of a once vast Pleistocene forest. Another don't miss; the view from atop Black Mountain. One of the highest points on Santa Rosa Island, it's just a 1-hour hike from the Water Canyon Campground, along the Cherry Canyon and Telephone Road trails. From Black Mountain's summit, the panorama takes in a vast sweep of rolling hills and Pacific Ocean. The island is home to 500 plant species (including 6 found nowhere else in the world), 100 bird species, and three mammal species. If you camp on the island, the stars will make your head spin.
Santa Rosa is also home to rich paleontological and archeological resources including remnants of pygmy mammoths dating back to the Pleistocene epoch. Pygmy mammoths (smaller because they had to adapt to island living) once roamed the island's grasslands and forests, and stood four to six feet tall. The pygmy mammoth fossils found on Santa Rosa Island in 1994 make up the most complete skeleton ever discovered. Another outstanding discovery on the island was Arlington Springs Man; the oldest human remains ever discovered in North America were found buried 30 feet deep in the side wall of Arlington Canyon. The ancient bones are estimated to date back 13,000 years.
In (relatively) recent times, the Chumash inhabited the island until the early 1800s. European explorers, Aleut sea otter hunters, Chinese abalone fishermen, Spanish missionaries, Mexican and American ranchers, and the US military have all left their mark on Santa Rosa Island. Visitors can see the relics of times past all across the island.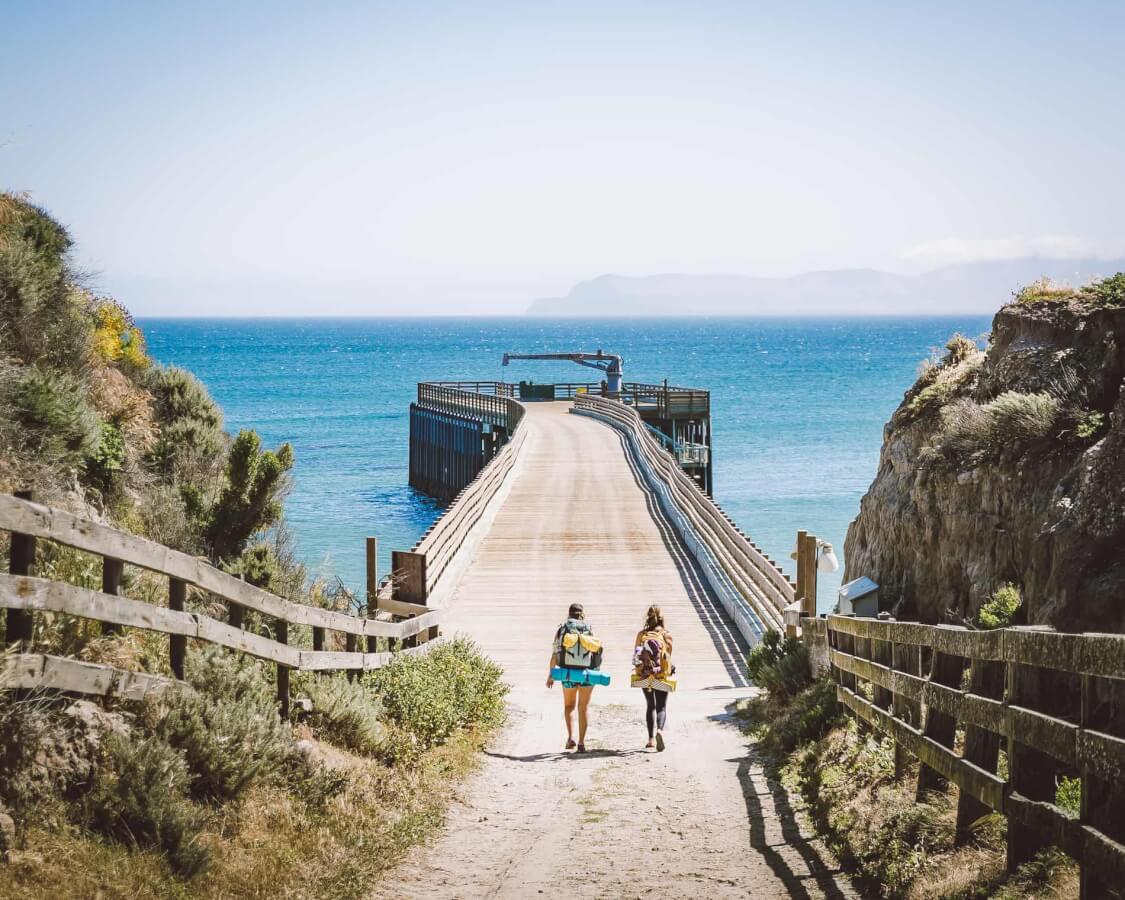 Outdoors


Biking & Hiking Trails
Discover More
Get to know Ventura, and discover the best things to do around the city.
Ventura Partners With