Posted: Monday, Nov 5th, 2018
Top 5 Reasons to Visit Santa Rosa Island
Photos by Jeff Bartlett
It was only 4:30 AM when my alarm sounded, waking me up in time to catch the sunrise on Santa Rosa Island. I thought I'd be the only camper awake at that hour; however, headlamps were buzzing around the Water Canyon campground. I'd arrived on the Friday morning Island Packers ferry, along with 11 camping groups that didn't quite fill the 15-site campground. By Monday, when our return ferry was scheduled, I wasn't the only person hoping to squeeze in another day's adventure before catching the boat back to Ventura, California.
Three high school students rushed through breakfast before taking off on the 12-mile round trip hike to East Point and its surf break. Two hikers set off towards Skunk Point, a 9-mile out and back hike with stunning views across the water to Santa Cruz Island. I headed to the Pier, at the far end of Water Canyon Beach, before continuing onto Carrington Point. During my 4-day stay, I'd discovered Santa Rosa Island, which is part of the Channel Islands National Park and California's second largest Isle, is a world apart from Southern California. The Channel Islands have never been connected to the mainland, so they're chock full of endemic species like the island fox and island spotted skunk, and vegetation, including the Santa Rosa Torrey Pine and soft-leaved paintbrush. Its diverse history is easily viewed, too, with visible pygmy mammoth fossils in Lobo Canyon, Chumash First Nations archeology sites, and the preserved Vick and Vickers ranch area.
Most visitors, including myself, reserve a campsite and stay 3 to 4 days between ferries to the mainland. The only other alternative is a 4-hour visit, on days the ferry operates, or a much more expensive small-plane charter flight. Logistically, it is important to come prepared. The island sits 45-miles from the Channel Islands National Park Visitor Center in Ventura and it can feel even more remote because of the limited ferry schedule. There are no services on the island, aside from potable water at the campground, so visitors must treat it like any backcountry trip and bring all required supplies.
After spending a weekend on the Island, I left with a deep appreciation for the location and its seemingly endless outdoor opportunities. I cannot recommend it enough, but to encourage you to plan your own visit, here are my top-5 reasons to visit Santa Rosa Island.
My Top 5 Reasons to Visit Santa Rosa Island
5. Cool off at Water Canyon Beach

Santa Rosa is usually much cooler than the southern California mainland; however, it's a warm year-round destination. When temperatures soar toward 90 F, as they did during my visit, cool off with a swim at Water Canyon Beach. It's just a 5-minute walk from the campground to this stunning 3-mile long beach.
4. Join the Interpretive Hike to Lobo Canyon

Lobo Canyon is only 2.5 miles long, but it makes for a long day trip if visiting alone. It's a 12-mile round trip hike to the trailhead from the campground. Luckily, the National Parks Service (NPS) and Channel Islands Naturalist Corps volunteers often run an interpretive hike in Lobo Canyon. The itinerary includes transportation from the campground – the only car ride you'll likely receive on the island – and lessons on the island's diverse history. During the hike, keep an eye out for Baja California tree frogs and pygmy mammoth fossils.
3. Meet a conservation success story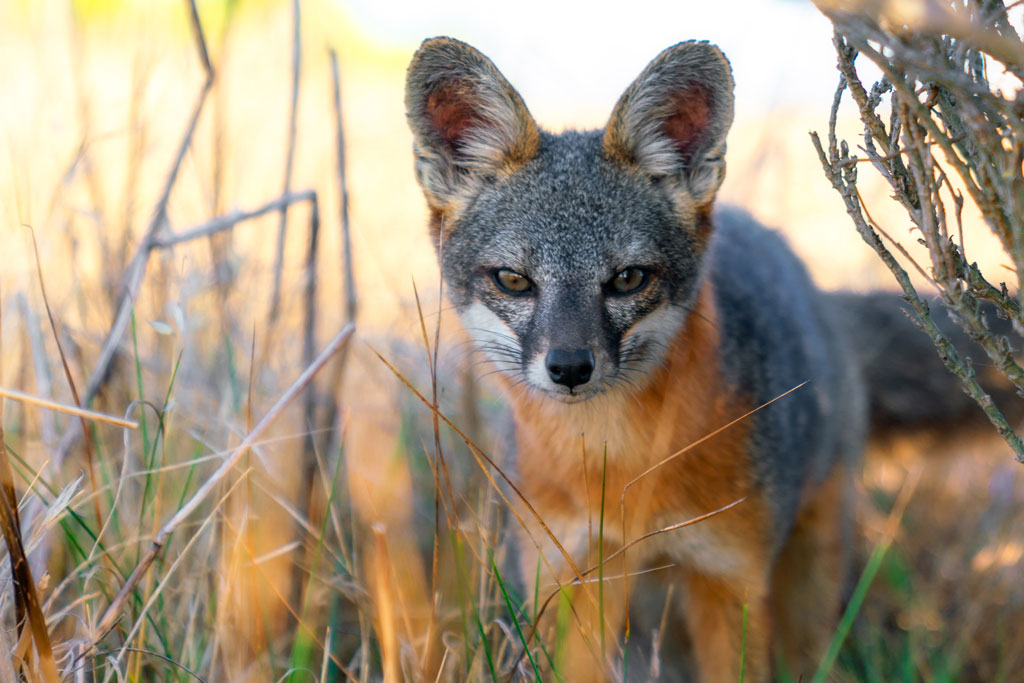 The Island Fox is an endemic species in the Channel Island and each island has its own genetic variation. Not long ago, the impact of cattle ranching, and introduced/invasive species had nearly driven the Santa Rosa Island Fox to extinction. An NPS-managed captive breeding program helped bolster the population and work was done to remove evasive plants and animals. The result is a thriving population and these curious animals are easily seen anywhere on the island, especially during twilight hours.
2. Watch Sunset from Black Mountain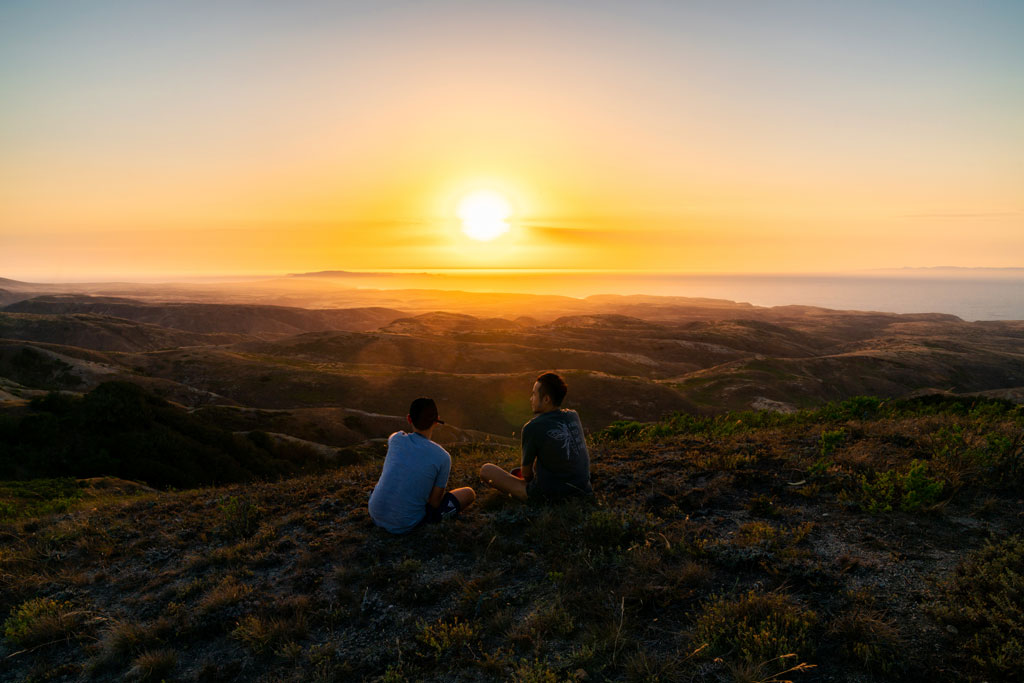 Black Mountain is one of the highest points on Santa Rosa Island and it's just a 1-hour hike from the Water Canyon Campground, along the Cherry Canyon and Telephone Road trails. From its summit, panoramic views look out across the water and the sunset drifts towards the horizon directly behind nearby San Miguel Island.
1. Star Gaze along the Coast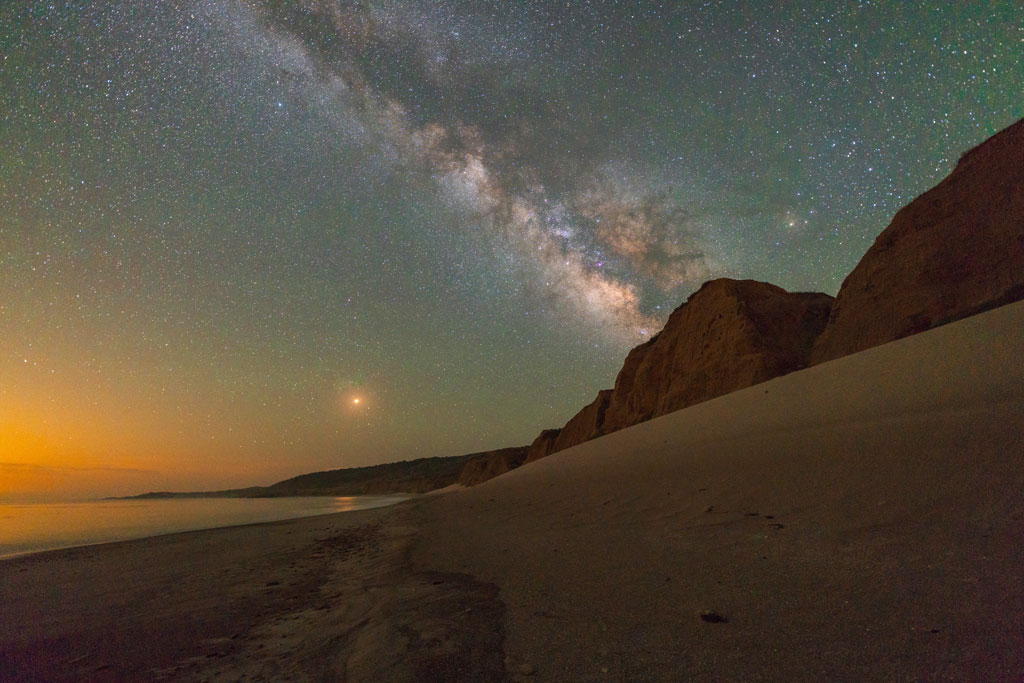 Santa Rosa Island has, essentially, no light pollution. The few NPS buildings don't leave lights on overnight and the campground has no electricity. At night, it's truly dark outside, which means the night sky is clearly visible. Watch the southern horizon to see the Milky Way or search out the Orion Belt. Marvel at the big dipper and use it to navigate! Draw an imaginary line through its front two stars and it will point directly towards Polaris, the north star.
Discover More
Get to know Ventura, and discover the best things to do around the city.
Ventura Partners With