Posted: Thursday, Oct 18th, 2018
Six of the Best Happy Hours in Downtown Ventura
Looking for a drink and a bite in Downtown Ventura? These six happy hours deliver.
Ah, happy hour. Whether you're hitting it after a long day of work or as an excuse to get together with friends, it really is a happy hour. That's especially true when you head to Downtown Ventura. There, you'll find no shortage of establishments ready to serve up fun drinks and delicious food at discounted prices.
Wondering where to head for your next happy hour? We've rounded up five of our favorites — and we've got plenty more. We'll be running an ongoing series (and we welcome your suggestions). So, understand that the list below is by no means comprehensive, but it should be plenty good enough to get you started the next time you're hunting for a spot to sip.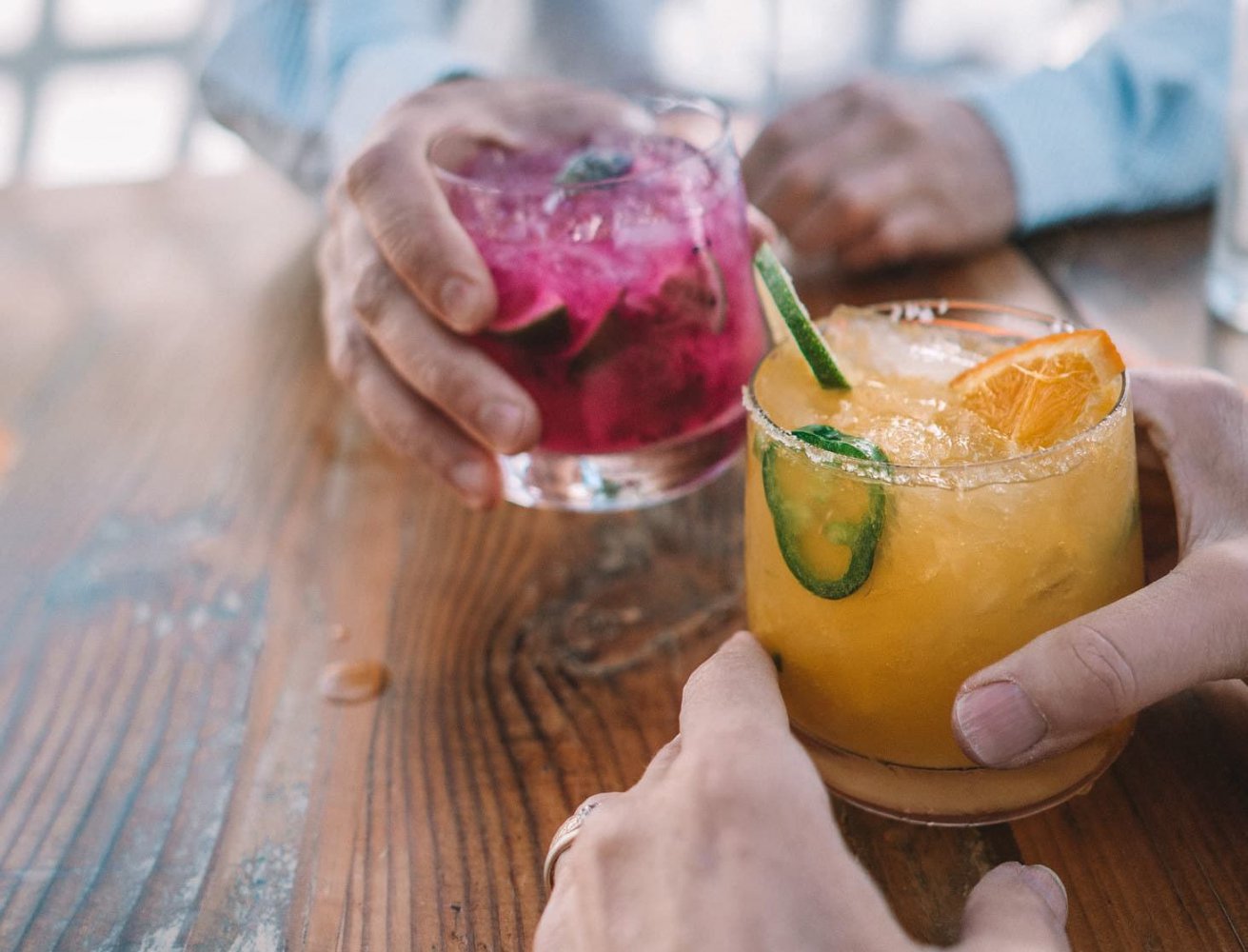 If you haven't enjoyed a drink on Rumfish's gorgeous patio, then you haven't really made the most of Ventura's beautiful weather. And there's no better time to step into their oasis than during their daily happy hour. On Monday through Friday, it runs from 3:00 to 6:00 pm. Saturdays, it's from 3:00 to 5:00. On Sundays, you can get started earlier – it kicks off at 2:00 and goes until 5:00 pm.
During happy hour, you can grab a glass from a rotating selection of wines or a well cocktail for $6. But if you really want the Rumfish experience, invest an extra dollar and choose one of their $7 infusion cocktails (try the Orange Jalapeno Margarita). Or, if you want to keep it simple, enjoy your draft beer (they have a great local selection) for $2 off.
You don't have to leave hungry, either. Rumfish y Vino has happy hour food ranging from $4 to $10, including garlic fries, fish or pork belly tacos, mussels, and Peruvian ceviche.

If you're a beer lover, the Barrelhouse 101 happy hour is a must (The 101 in their name represents the number of drafts they've got set up.). Their happy hour runs every Monday through Friday from 4:00 to 7:00 pm. Select beers and wines are $4. It's also worth stopping in for their $6 margaritas, Moscow mules, Irish mules, and Tom Collins. They've also got special pricing on tasty bites like burger and buffalo chicken sliders and truffle fries (prices range from $4 to $10).
If you really want to get the most bang for your buck, make it a point to pop in on Tuesday. Jenny picks the beer on special and serves it for $2 a pint until it runs out.
On Wednesday, Barrelhouse invites you and your friends for Wingman Wednesday. Stop by between 4:00 and 10:00 pm with your wingman or wing woman for two-for-one wings.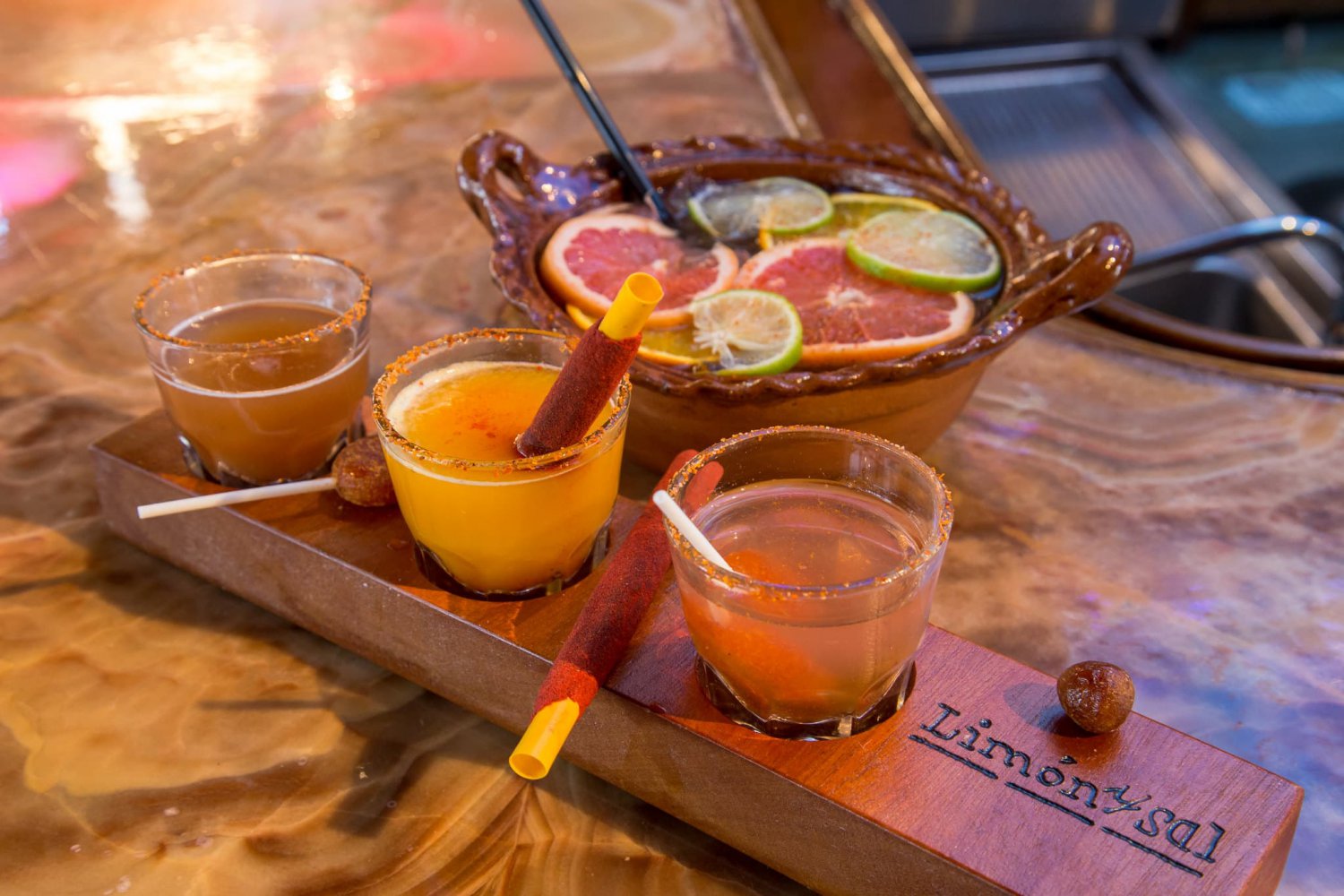 Limon y Sal celebrates happy hour in a big way — they've got a happy hour every day of the week and two bars where you can enjoy it! The ground floor bar has happy hour from 3:00 to 7:00 pm every Monday through Friday. Upstairs, at Cantina 31, Monday to Friday happy hour starts at 5:00 pm and ends at 7.
On Saturday, both bars have happy hours from 11:00 am to 3:00 pm. On Sundays, head to either bar to score happy hour deals between 5:00 and 7:00 pm.
During happy hour, you can eat and drink your fill. They serve up $4, $5, and $6 meals, including ceviche, nachos, quesadillas, tacos, sliders, and calamari. Meanwhile, beer is discounted; grab 16-ounce pours of domestic beer for $3, imports for $4, and IPAs for $5. All bottled beers are two-for-one.
But they don't stop there. Pitchers of margaritas and sangria are $15. Not feeling a full pitcher? Grab a margarita in a pint glass for just $5. Well drinks are $4, bottles of wine are half off, and if you're really ready to party, you can score a 16-ounce beer and a shot of tequila for $8.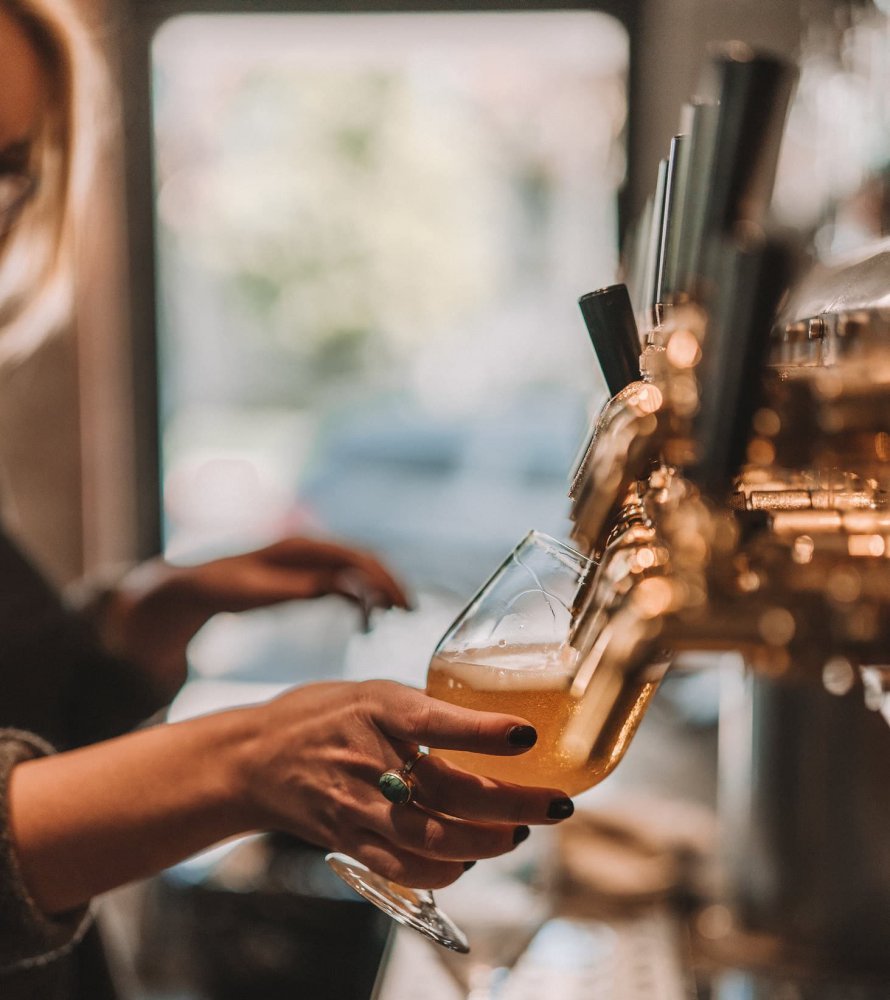 There's perhaps no better combination than beer (or wine) and pizza, and you'll find it in delicious spades at Fluid State. And, good news, they've got you covered with discounts on pizza ($1 for a slice of cheese or pepperoni pizza), beer ($1 off 16 and 12-ounce draft beers) and wine ($1 off a six-ounce pour) from 3:00 to 6:00 pm every Tuesday through Friday (they're closed Mondays). They also serve up house margaritas for $5.
If you're looking to turn up your weekend, Fluid State has happy hour specials from 11:00 am to 3:00 pm on Saturday and all day Sunday. On both days, they offer $1 off mimosas, micheladas, bloody marys, and margaritas.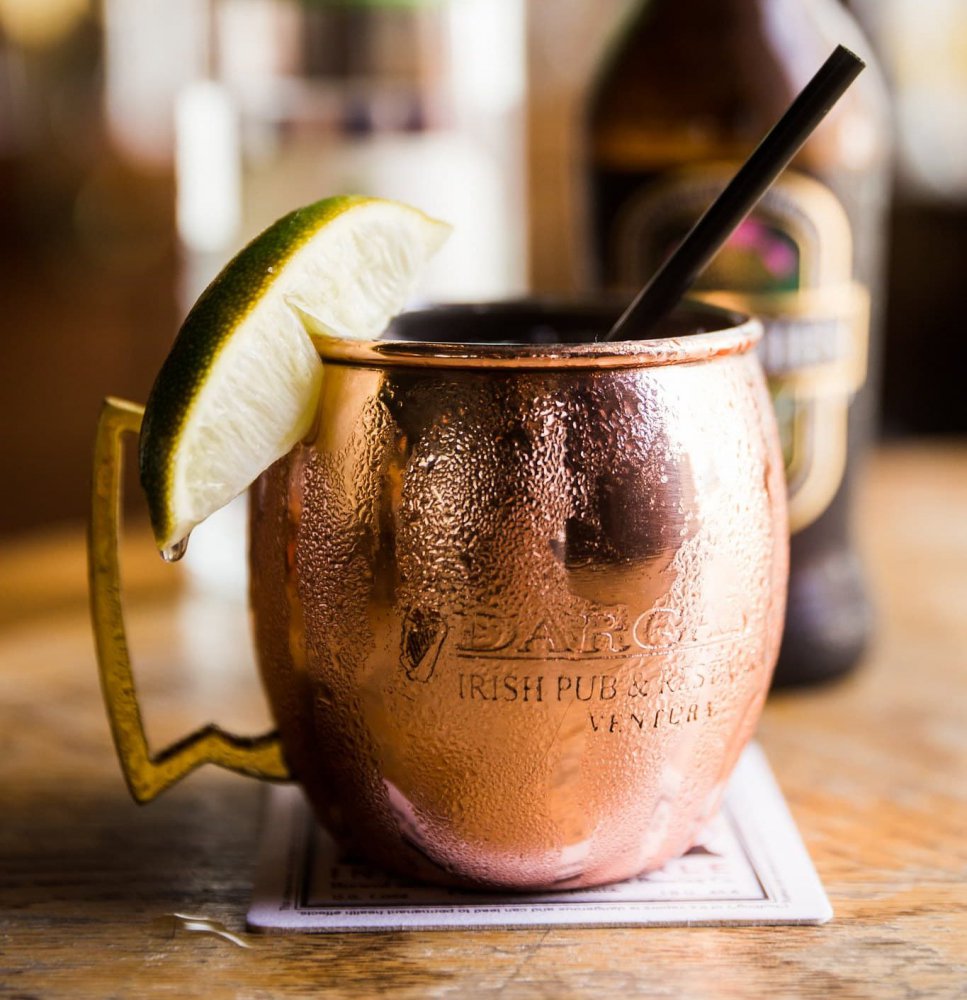 Where better to throw back a pint than at Downtown Ventura's staple pub? And, true to form, they have great prices on great beers. Their weekday happy hours run from 4 pm until 7 pm, with great food and drink specials (try their stout). Like your happy hours a little later? Every night from 10 pm until closing, Dargan's celebrates "Irish Hours": get any draft beer for $1 off and add a shot of Tullamore Dew for $3. You can pair your drink with some tasty bites, all between $4 and $8. Choose from bar classics like potato skins, buffalo chicken tenders, and onion rings or venture out and grab a taste of the coast with a cup of chowder or calamari. Added sustenance for the soul, the first and third Sunday of the month, there's live Irish music from 4 pm to 6 pm.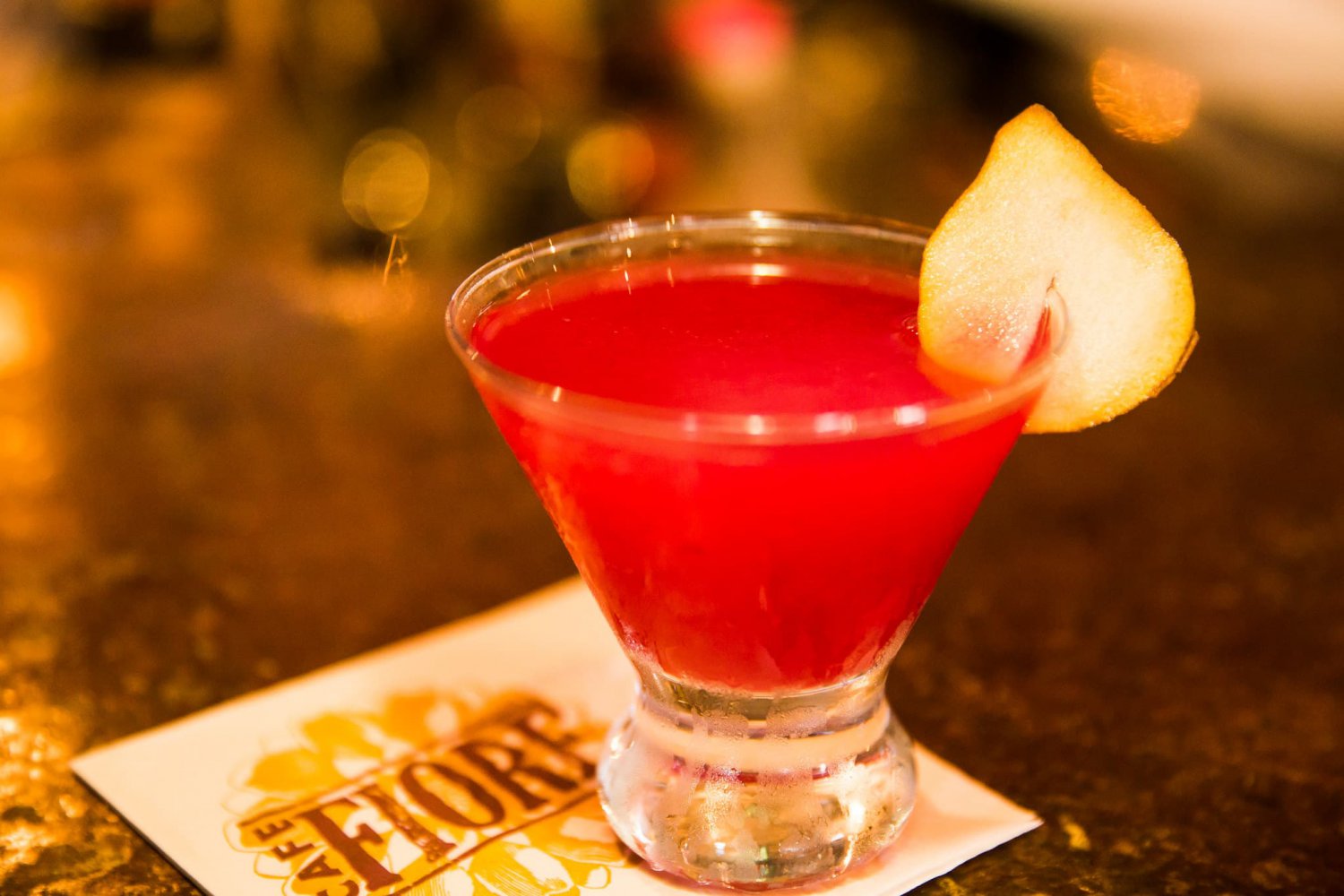 Cafe Fiore is well-known for elegant, and comforting, Italian food, but their happy hour flies a little under the radar. It shouldn't. Every Monday through Saturday from 4:00 to 6:00 pm select and draft beers are $4, select wines are $5 a glass and featured cocktails (try the Fiore Cosmo) are $6. Maybe best of all, appetizers and some select entrees are discounted, ranging from $4 to $15.
Clearly, Downtown Ventura has no shortage of great happy hours. Which are your favorites? Are there any we definitely need to feature in Part 2 of our ongoing series?
Discover More
Get to know Ventura, and discover the best things to do around the city.
Ventura Partners With