Posted: Wednesday, Jul 20th, 2016
Mary Osborne Surf Camp
by Elle Gaston
Ventura being a southern California coastal town is known for its waves and nice beaches. Most likely, if you've ever looked out at the ocean you've seen someone gliding down the face of the wave. A surfer! Our very own local Mary Osborne has had a career of 10 years surfing competitively, writing, modeling, and doing environmental work. Not only does she do all these amazing things, but she also runs her own surf camp located at Mondos beach.
Why would you choose Mary Osborne surf camp? Surfing with Mary would be an incredible experience for anyone of any age. Mary is an environmentalist active in changing the issues we face today with ocean pollution. She has spoken on international television about her 5 Gyres experience of spending 33 days in the open ocean in the efforts to change ocean pollution. Some more career highlights of Mary's would be appearing on the covers of several magazines such as Surfing Girl, Making Waves, and Surfer's Path magazines. Being nominated for Action Girl of the year and a Teen Choice award. Hosting many sporting events on television. Winning the MTV Surf Girls award.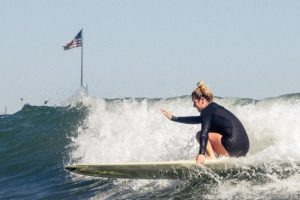 Mary Osborne Surf Camp has been a great way to get your kids up and active since 2000, starting in late June and ending in August. Mary's camp is in sessions of five days, Monday through Friday. But you are also welcome to select a certain day to come and be a camper! Fun fact about Mary Osborne Surf Camp, Mary's dog Brick is her camp mascot! AND Mary's camp is sponsored by Red Brick Pizza so at the end of each session (on Fridays) all kids at camp that day get free pizza!
Her camp will teach anyone from about two years old to eighteen years old in the camp, and will do private or group lessons for anyone eighteen and older. Mary Osborne Surf Camp has a student to instructor ratio of about 3:1, unless there are tiny campers that require the full attention of one of her instructors. In that case the instruction becomes a ratio of 1:1. In addition to her weekly surf camp Mary also holds international surf trips or "escapes". Some locations to choose from are California, El Salvador, Mexico, Fiji, Nicaragua, or you can even create your own on her website. Each activity on your escape is unique to the location you choose. For example if you decide to go to Fiji you may enjoy surfing, snorkeling, yoga, beautiful hikes and gourmet food.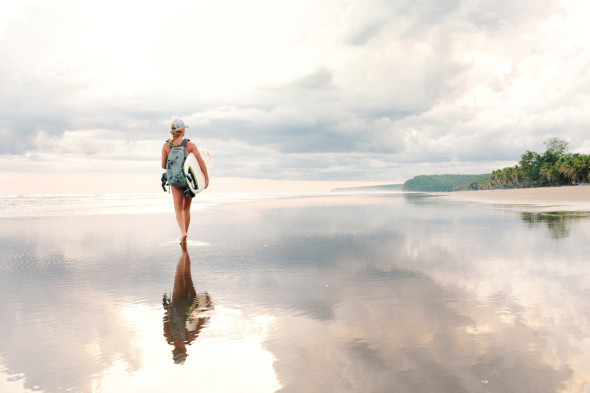 The following dates are still available for sign ups for the rest of summer 2016: July 25-29 July 31- August 6 (also the overnight Teen Girl's Safari) August 8-12 (last week of camp summer 2016) For more information about camps or about Mary check out her website at maryosbornesurf.com or contact her directly: Phone: (805)973-SAND(7263) Email: mary osborne surf@gmail.com
Discover More
Get to know Ventura, and discover the best things to do around the city.
Ventura Partners With