Posted: Thursday, Mar 24th, 2022
Why is Surfing in Ventura so Special?
Surfing has been described as so many things. Lifestyle. Obsession. Former underground culture, long gone mainstream. But, in the end, it all boils down to a simple thing.
A real-life magic carpet ride.
From California Street, to the Santa Clara Rivermouth, to Mondos, Ventura's surfers have long known the electric thrill of uninhibited, nearly illicit fun.
Surfers don't go on and on.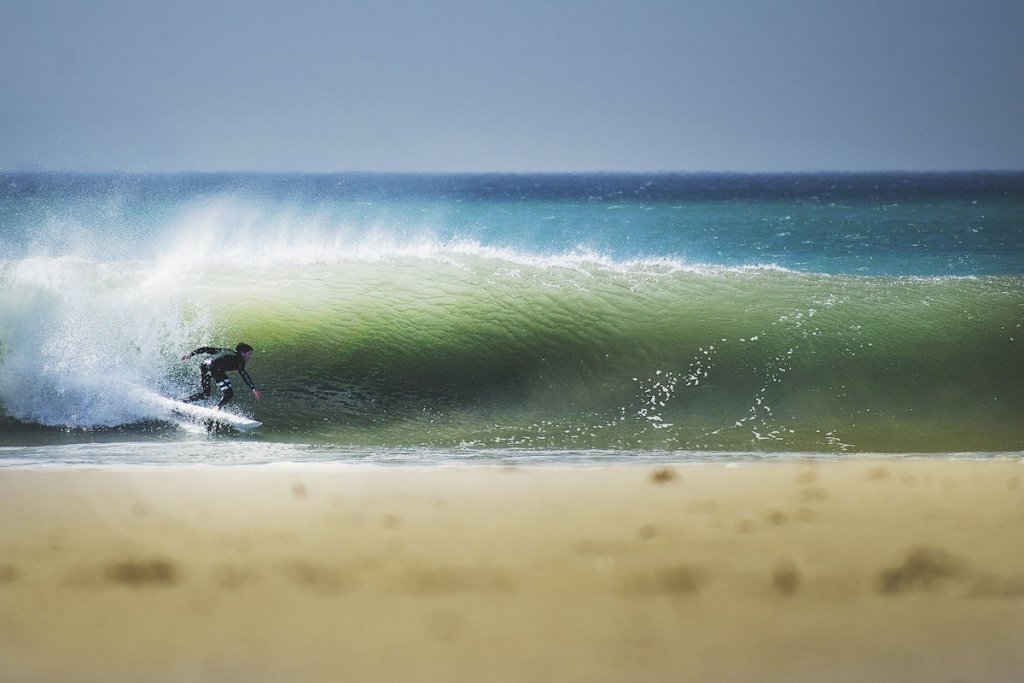 "It's been a great life in a great town," says legendary surfboard shaper (Walden Surfboards) and Ventura local Steve Walden.
Ventura native, professional surfer, surf instructor and environmental champion Mary Osborne is equally succinct.
"There's no place like home," says Osborne.
After their declarations both Walden and Osborne sit quietly before a smile comes to their faces, long and slow, like dawn spreading itself over waves marching to shore like sequined queens.
A bit of Ventura Surf History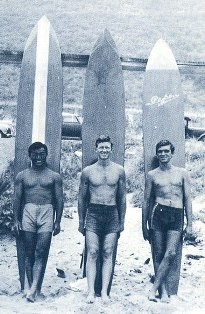 Ventura has played a big, though quietly understated, role in California's surfing story. And, in Ventura itself, some things have changed and some haven't.
California Street — better known locally as C Street — may be Ventura's signature surf spot; a peeling point break that, when the waves are good, rivals some of the best surf spots in the world. The legendary Frank Sentes — surfer, raconteur and philosopher — remembered a C Street far different from the C Street of today, with cars filling the ocean's edge parking lot and surfers filling the water.
Sentes surfed C Street in the early sixties.
"You'd walk down to California Street, and there was nothing there," recalled Sentes. "There was no Promenade, just this little two lane road that went along the coast. You'd get down to the water and just see those empty waves …"
Sentes is no longer with us, but his laugh still rings across the water, because the best surfer is the one having the most fun.
Bill "Blinky" Hubina, who is still, thankfully, very much with us (Blinky owns Ventura Surf Shop, and gives much to the Ventura community), remembers a nomadic time when California surfers — boards atop the car, ribbon of road spooling beneath the wheels — drove along the coast looking for waves, and, though hard to believe in these more crowded times, company.
"Surfing in the sixties, there were only so many spots where people went," says Hubina. "We surfed Doheny, Dana Point, Swamis, Trestles, Malibu, Hermosa Beach, Rincon, and California Street." Hubina wears the same contented smile as Walden, Osborne and Sentes. "But I always had a favorite."
Possibly why, in 1965, many of the world's best surfers came to C Street to compete in Tom Morey's Nose Riding Contest. One of the first professional surf contests held in California, Morey's contest drew surfing legends like Mickey Munoz, David Nuuhiwa, and "Endless Summer" star Robert August. Kind of like having Will Ferrell and Santa Claus show up at your Christmas party.
Ventura's surf history has been shaped by so many. Some are current surf idols. Dane Reynolds, Eithan Osborne, and Sage Erickson have all called Ventura home. Others are surfers you've never heard of, but you'd be lucky to know, because their joy is contagious.
But the surfers — and they wouldn't have it any other way — they take a far-and-away backseat to the stage. Does Ventura have good surf? Does Nepal have tall mountains? Does Paris have haughty waiters? When it comes to the variety and consistency of waves, few places on the globe rival Ventura. There are waves soft as down and waves that will kick your teeth in.
This writer was so very fortunate to share a friendship with local surfing legend (sadly, also now gone) Jack Cantrell. Cantrell, like any right-minded surfer, surfed into his eighties. And he started in the 1950s, when things were very, very different.
Cantrell had that same smile you now know.
Remembering those early days, he simply chuckled and shook his head. "My God," he said. "I had to look for somebody to surf with."
Change comes to everything. But some of the very special things, they remain changeless.
Illicit Joy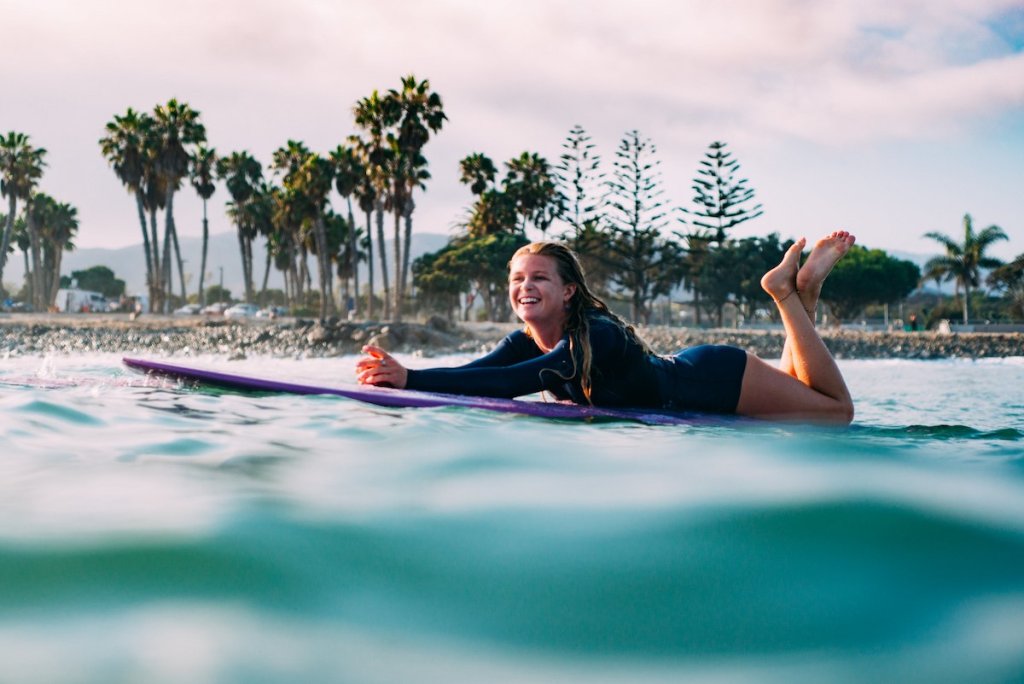 Yes, there are a lot more surfers in the water these days. But this doesn't change what happens when a wave rises and you paddle and swing to your feet, wave and heart surging as the world falls away.
"There aren't words," states Chipper Bro Bell, who, well, is rarely without words.
Chipper is something of a Ventura surfing institution for numerous reasons. But perhaps the number one reason is his sheer love for surfing and his ability to spread that love, often in booming fashion. Chipper Bro gives surfing lessons, and many a Ventura surfer has heard Chipper Bro's happy shouts riding across the waves as he hoots his beginners into waves.
And up they stand, and mile-wide goes their smile, and their arms flap about, and when they finally fall, you see them, still with the mile-wide smile, scrambling back on to the board for another go.
A real-life magic carpet ride
Because really it's just about fun.
As are all the best things in life.
Things to Do


Family Fun

Pet Friendly

Hotels

Parking
Outdoors


Beaches & Surfing
Discover More
Get to know Ventura, and discover the best things to do around the city.
Ventura Partners With