Restaurants
Ventura's dining scene thrives on so many fronts, thanks to everything from Artisan chefs setting up eateries that celebrate California's abundance of fresh local everything, to our very own (mouthwatering) Taco District. With wine country in our backyard, acres of fresh crops grown, quite literally, in our backyard, and multi-cultural influences with deep Ventura roots, it's no wonder Ventura restaurants have popped up in publications like Gourmet, Sunset, and Westways.
Honestly, the choices are almost overwhelming, which, honestly, is a plus for you. To make things easier, we've divided our dining scene into areas — and, lucky for you, some of these areas are off the beaten path, allowing for the sort of genuine local experience (and great eats) we all want.
Here's the beauty of downtown; you can read this, decide on a restaurant, then head downtown — and change your mind a dozen times. And do it all while walking, because our downtown is that compact. Crave a slice of classic Americana? Busy Bee Cafe
, an old-fashioned diner, offers just that. Its 50's theme, jukeboxes, and a checkered floor take you back to a time you might be old enough to know. Just up the street (which can be said about all the Ventura restaurants downtown),
Nature's Grill
features healthy eats (Cobb salad, chicken avocado sandwiches, veggie stir-fry) casually ordered at the counter, and delivered to your table. Also on Main Street,
Paradise Pantry
is one of our Artisan stars; a restaurant, market, and wine bar in one, they serve a Mediterranean menu of cheese plates, pates, locally inspired salads, soups and paninis. DO NOT (note caps) overlook their weekly mac and cheese specials.
Understandably, we do fresh seafood all across town, and downtown has some great seafood choices. Lure Fish House
consistently gets rave reviews, with good reason. Enjoy their clam chowder (torn between the New England clam chowder and the Veracruz red clam chowder? Fine. Ask them to mix them, half and half), grassy bar oysters, or wild mahi-mahi.
Spencer Makenzie's
is a more casual alternative, and serves some of the best fish tacos you'll ever have; there really aren't words for their accompanying sauces, so we won't bother.
Enjoy Thai food? There's Rice, and Rice by Mama
— don't ask, it's a little confusing, but the end result is great, affordable Thai food (highlights include the drunken noodles and yellow curry). Coffee lovers can't go wrong downtown either. Yes, there's a Starbuck, but there's also local favorite
Palermo
, with an impressive variety of local coffee and tea, tasty gelato, and one-of-a-kind gifts in the gift shop — even gourmet dog treats if you're walking with a friend.
On Main Street (you may be noticing a refrain), just up from the movie theater, there's Winchester's Grill & Saloon
; steaks, chicken, seafood, mighty fine burgers, and fun people-watching from the patio. Just down from the theater, Masa Sushi has high-quality fish and sushi at reasonable prices (don't miss the garlic edamame).
Just off Main Street (and slightly up Palm Street), Rumfish y Vino
has a lovely outdoor patio and dishes that feature Central American cuisine (try their creole seabass).
On California Street, Bombay Bar & Grill
has a first-rate bar with a wide selection of drinks (including local beers), and they are (deservedly) famous for their burgers. With local and touring performers, on weekends the Bombay can get lively and loud, which is pretty much what weekends are for.
Keep heading down California Street, and you'll reach the beach. Two fun options here. Aloha Steakhouse
is on the promenade; they specialize in steaks, seafood, and ocean views. Up on the Ventura Pier, two Ventura restaurants — Beach House Fish and Beach House Tacos — offer drinks and fun eats, plus an expansive Pacific view that can't be beaten. As if it couldn't get better, one of our premier local breweries, MadeWest Brewing Company, has a tap room on the second floor of Beach House Fish. Few better ways to enjoy a sunset.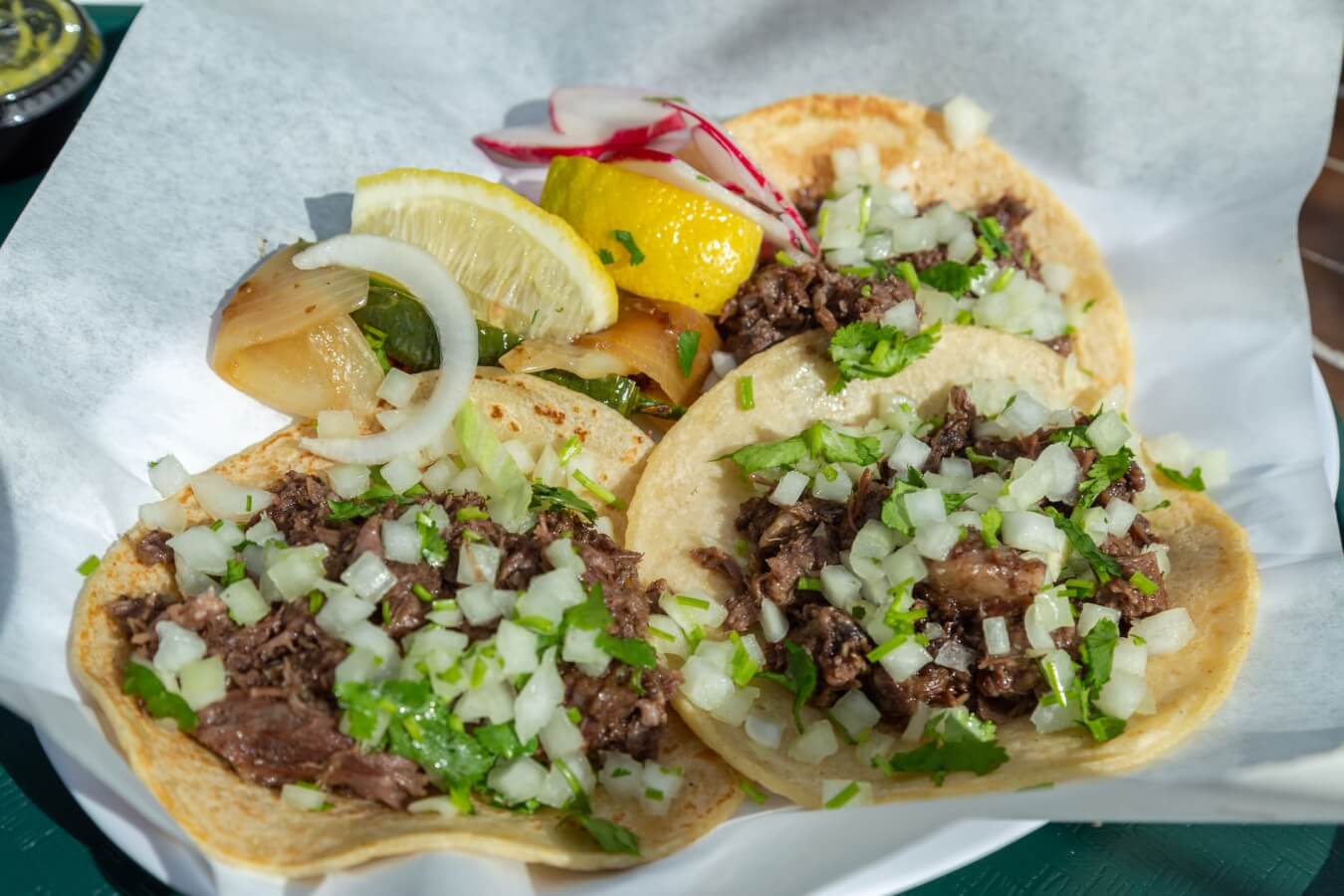 The Avenue starts right off with a culinary bang. As its name suggests Himalaya Restaurant features the cuisines of India, Nepal, and Tibet. Lamb tikka, chicken tandoori, shrimp biryani, accompanied by all kinds of naans, including garlic basil and keema naan.
If you love tacos, you've found nirvana, but know that, here, exploring nirvana will take some time — Ventura Avenue's Taco District has a lifetime of offerings (and many locals have spent a lifetime enjoying it). Small Ventura restaurants sprinkled up and down the Avenue, the offerings are ridiculous — and the real deal. Taqueria Ventura Doña Raquel has amazing fish tacos. Johnny's Mexican Food serves an unforgettable (really) corn burrito. Angie's Deli has a great breakfast burrito, and Taqueria Tepatitlan has some of the best menudo (a beef stew with red chilis) or albondigas soup (meatballs with vegetables) you'll ever find. To add to the ridiculous largesse, there are taco trucks too.

On Seaward Avenue, Social Tap
is a popular gathering spot; they serve plenty of local beers (and these days that's saying something), the food on their wide-ranging menu is made from scratch, and the outdoor patio is a fun place to watch the beach-going world go by (the beach is a half-block away).
A few steps down Seaward, the sign in front of Duke's Griddle 'n Grill
says "Best Buns on the Beach." Clever marketing, but it's also true. They serve seafood (try the seared ahi tacos), but the half-pound burgers have always been their calling card.
We are on the coast, so foodies shouldn't neglect the harbor — and not just for the seafood. Ventura Harbor Village has a wide variety of Ventura restaurants (and you thought Main Street was walkable), starring, surprise, seafood.
Brophy Brothers
serves their own mouthwatering seafood, and, from the second floor, a lovely view of the harbor. Ladle up their fish stew cioppino, and stare out at the boats, wishing they were yours.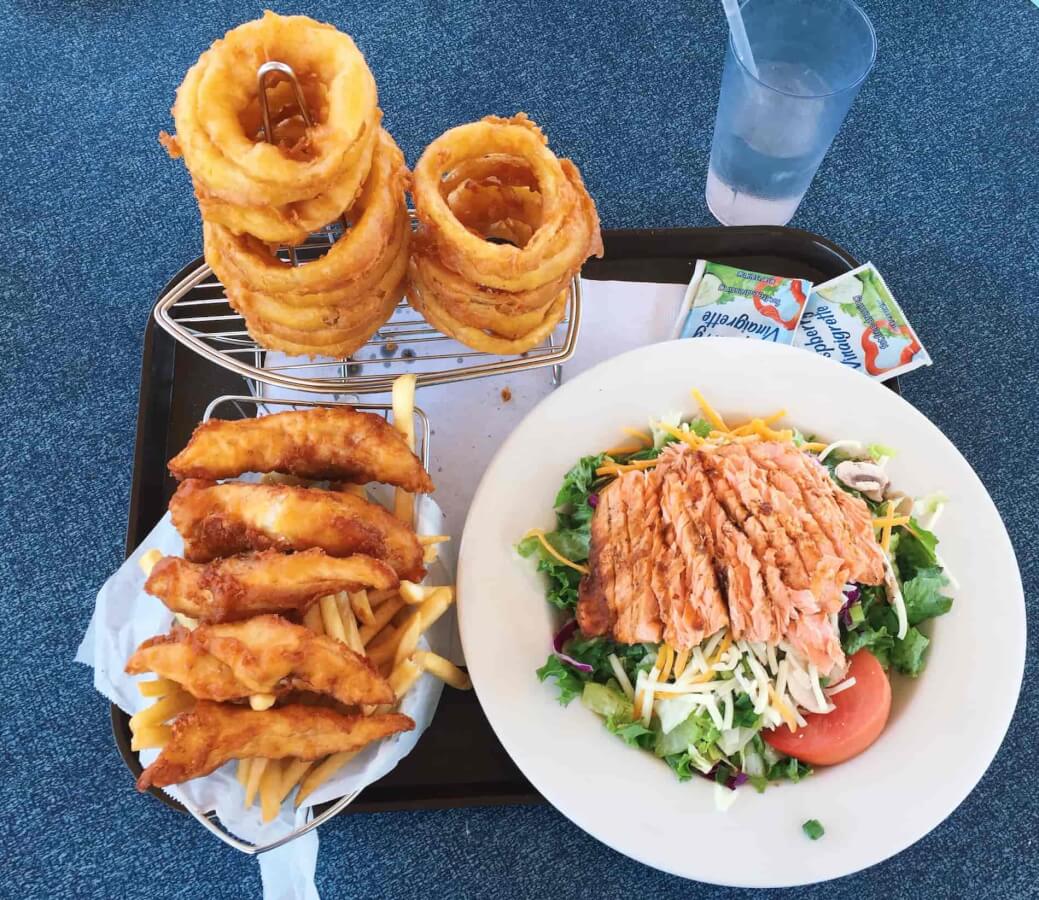 Not just seafood, though. There's French cuisine at Le Petit Cafe Bakery
(maybe pair escargot with crab cakes), Greek at, yes, The Greek (authentic Greek; beef moussaka, gyros, and table dancing and belly dancers), Italian (oven baked pizza and a harbor view) at Fratellis Pizza and Brew, and even Cuban at The Copa Cubana, genuine Cuban specialties served up by the larger than life Andres Fernandez.
And maybe the best thing of all — dessert is right at hand. Along with the traditional flavors, Coastal Cone
serves several dozen innovative flavors you couldn't dream up, but they can. Try the Pineapple Dole Whip and you'll understand.
ELSEWHERE — AND NOT TO BE NEGLECTED
Venturans enjoy eating at Ventura restaurants as much as you do, and they have their favorites, scattered about town (and it's not a big town, so nothing is far). Mexican food? Try Yolanda's
(four words: fajitas, enchiladas, taquitos, margaritas),
Casa de Soria
(they've been here since 1958: that should tell you something), or
Corrales
(some of the best traditional to-go Mexican food you'll find). Sushi? I Love Sushi consistently tops "Best Of" polls (Tempura lovers should try the golf pro hand roll). Pizza you won't find anywhere else? Tony's Pizzaria, a whimsical pizza shack, serves thin-crust pizza that even pizza snobs from Chicago and New York rave about (be aware, a one-oven shack only moves so fast). Just a short distance off the better-traveled Main Street restaurant path,
Cafe Zack
offers innovative Californian fare inside a 1930's-style cottage.
For something uniquely Ventura, visit The Jolly Oyster
. Operating out of a trailer parked in San Buenaventura State Beach Park, The Jolly Oyster sells fresh, sustainably grown oysters and clams still in the shell, and you can eat them, dripping fingers and all, right there on picnic tables with an ocean breeze.
Sometimes you want to take fresh home with you. If you love farmers' markets, check out downtown Ventura's Farmers' Market on Saturdays from 8:30am-12:00 pm!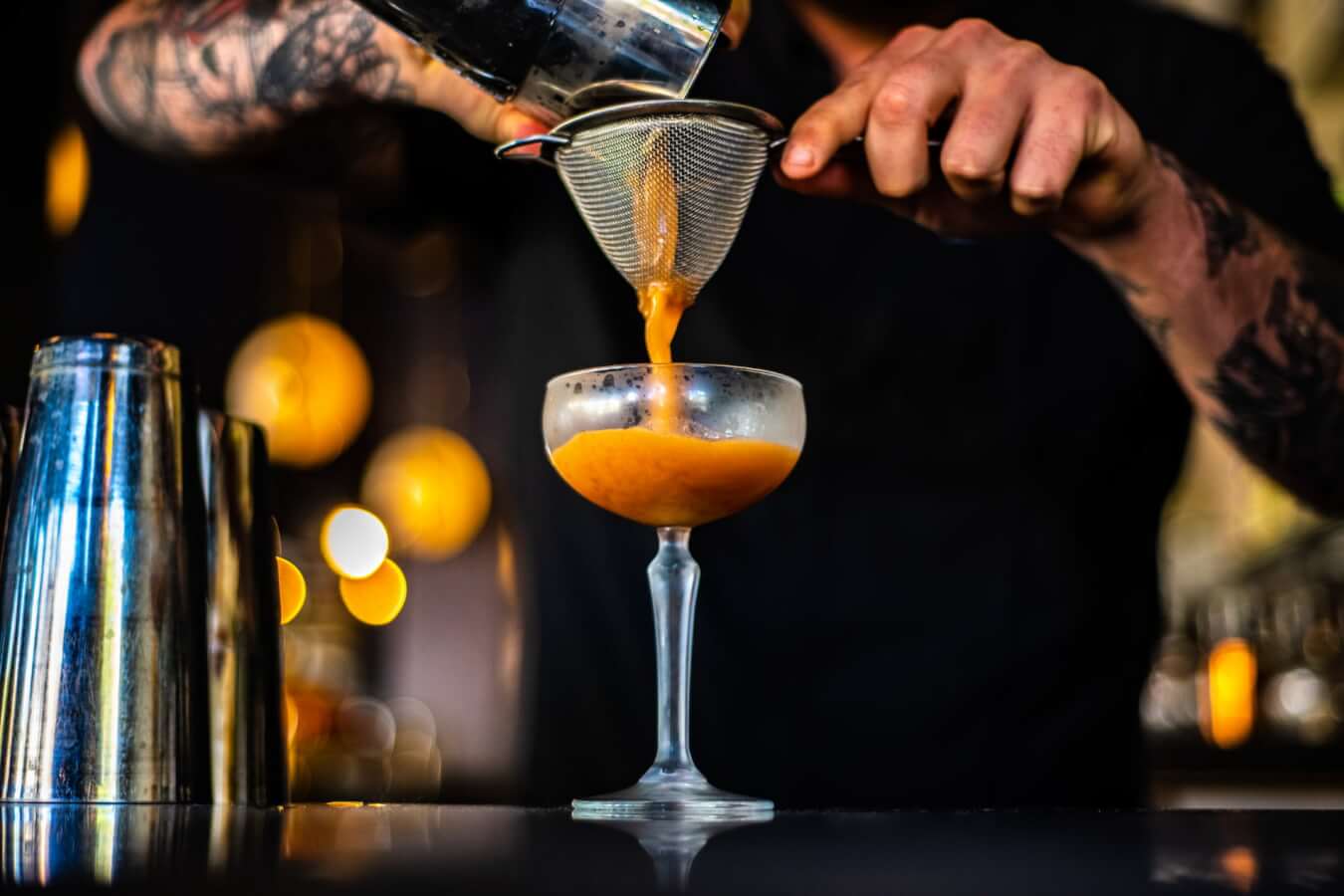 We love happy, and we make it last more than an hour. For happy hour deals all over Ventura check out our happy hour deals.
Discover Ventura Restaurants
Ventura Partners With