Dog-Friendly Spots in Ventura
Load up your four-legged friends to join you in exploring and enjoying the vibrant city of Ventura. Plain and simple, we LOVE dogs (please note caps) and, frankly, we want their vacation to rival yours. Truth is, if you can find a more dog-friendly town, we'll rub your stomach.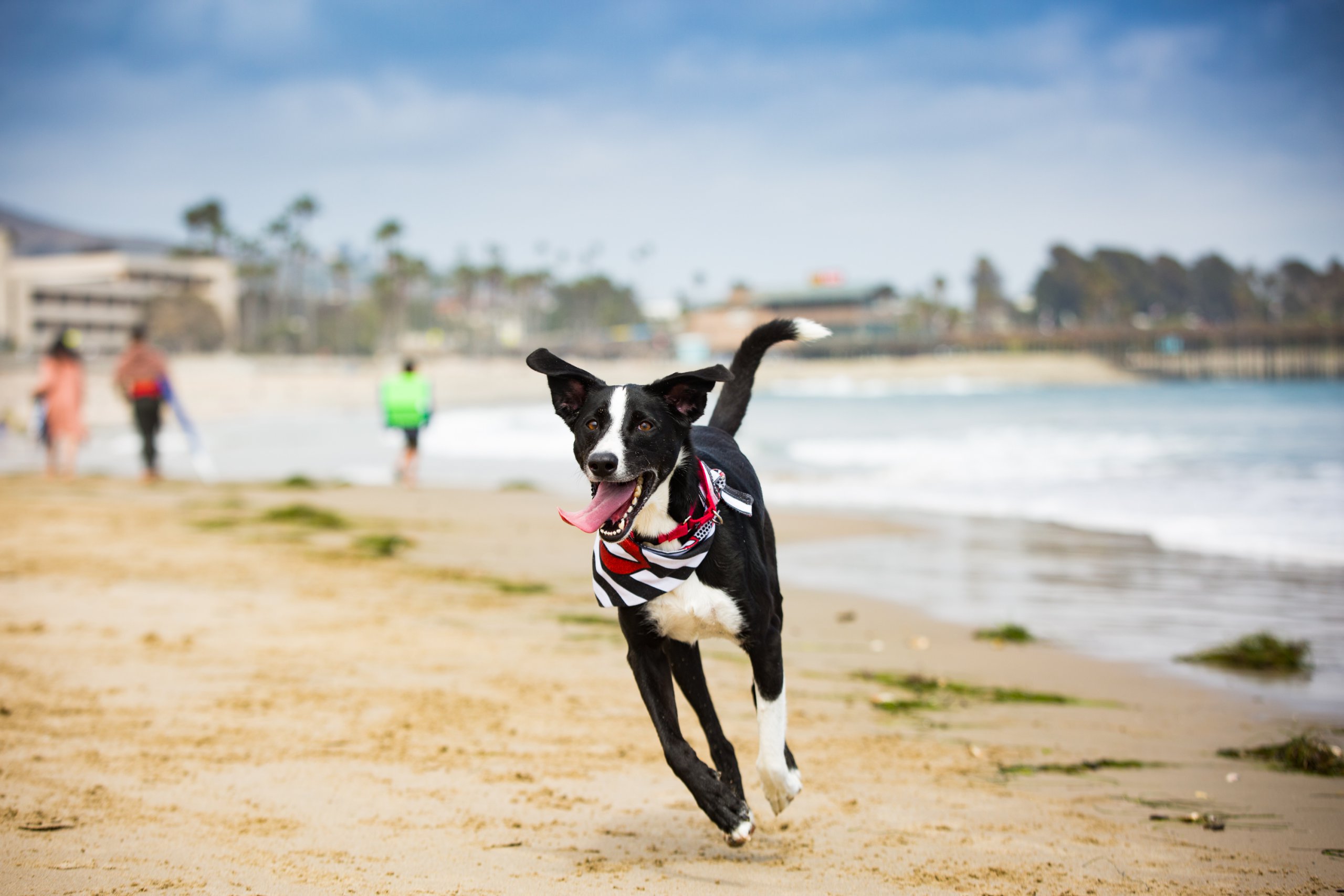 Is Ventura a dog-friendly city?
If you're anything like us, you have a profound appreciation for dogs. So why leave your four-legged friend at home? Ventura is an extremely dog-friendly city where you can experience the beach, as well as various restaurants, with your precious pet.
Relax at the beach or at the park. Surfer's Point, Marina Park, Harbor Cove beach, Arroyo Verde Park, and Harmon Canyon, all welcome dogs — though please check their websites for specifics (on leash/off leash; where dogs are/aren't allowed). And thank you for cleaning up after your loved one.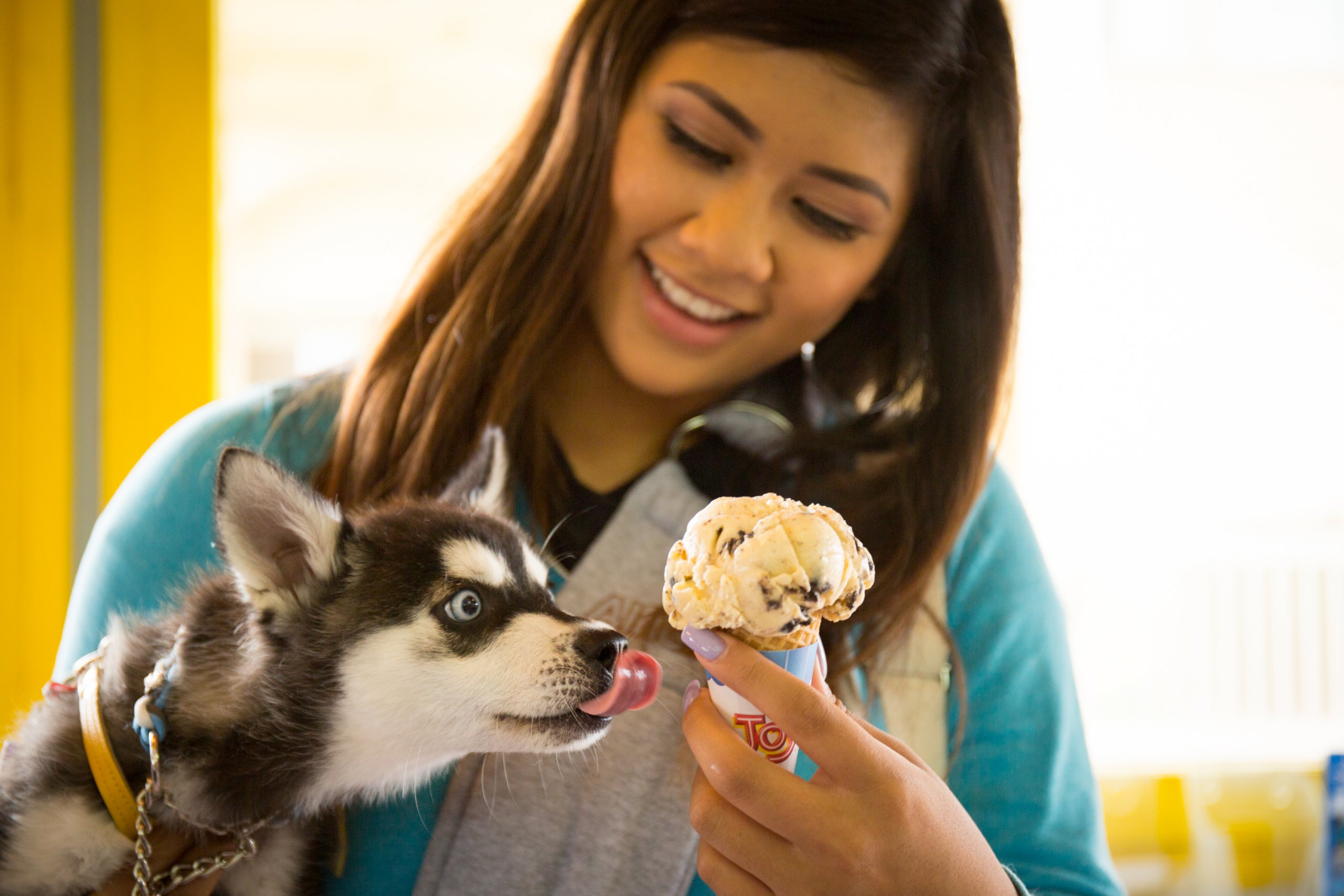 Dog-friendly restaurants: Puppies can chow too
Looking to fetch some lunch with your dog in tow? Many restaurants downtown and at Ventura Harbor Village welcome collared companions. Not only do they welcome them; some — The Parlor and Barrelhouse 101 — have a menu for them. Will they want to share their "Pawlor" Hot Dog out of gratitude? Doubtful.
Dog-friendly hotels in Ventura
Plenty of pet-friendly hotels in Ventura. Popular locations like the Crowne Plaza, Ventura Beach Marriott, and Four Points by Sheraton all understand what it means to include your pet in your Ventura adventure.
Dog-friendly things to do in Ventura
Ventura LOVES dogs. And there are plenty of dog-friendly options. Play at parks. Visit (unleashed) other dog friends at Camino Real Park (a large fenced-in dog area). Walk (leashed) on the beach. Stroll the Ventura Pier (leashed) and watch the sunset. Stroll downtown's easily walkable Main Street — so many stores in Downtown Ventura put out bowls and offer treats that dogs can pretty much eat and drink their way up and down Main Street. The same for Ventura Harbor Village
And, at the Ventura Visitor Center, we also welcome dogs with open arms — and a jar chock full of dog treats at the ready. Why wouldn't we warmly welcome them?
They're visitors too.
Things to Do


Family Fun

Music & Nightlife

Arts, Culture & History

Pet Friendly

Hotels
Outdoors


Beaches & Surfing

Biking & Hiking Trails

Bird Watching
Food & Drink


Restaurants

Outdoor Dining

Wineries, Breweries & Distilleries

Happy Hours
FAQS
Here's everything you need to know about bringing your dog to ventura
Are dogs allowed on the beach in Ventura?
Dogs are allowed on the beach except for San Buenaventura State Beach

(left of the Ventura Pier)
Which hotels in Ventura allow dogs?
Motel 6 south, Motel 6 downtown, Motel 6 Ventura Beach, Wyndham Garden Pierpont Inn, Shores Inn, Holiday Inn Express, Bayshore Inn Motel, La Quinta Inn, Marriot Ventura Beach, Viking Motel, Four Points by Sheraton
Are there dog parks in Ventura?
Yes. Dogs are welcome, on-leash, at the following parks; Camino Real Park

, Arroyo Verde Park, Cemetery Memorial Park, and Marina Park. Camino Real has a large fenced-in area where dogs can run free to their heart's content — and meet dog friends. At Arroyo Verde Park dogs are allowed off-leash from 6 am to 9 am Tuesday through Sunday.
Are dogs allowed on the Ventura Pier?
Dogs on leashes are welcome on the Ventura Pier
Sorry, but no. Too much rare wildlife.
Are there special Ventura events for dogs?
You better believe it. Can you say Bark and Meow? All kinds of fun, from doggie yoga, to a doggie fashion show, to — your big chance — a human barking contest.



Discover More
Get to know Ventura, and discover the best things to do around the city.
Ventura Partners With