Posted: Tuesday, Jul 28th, 2020
7 Reasons Why Your Dog Needs A Ventura Vacation (With You).
Featured Image by Michelle Evans
And Happy National Puppy Day!
At first glance, the words "dog" and "vacation" in the same sentence seem like the oddest pairing. Whether your dog resides in Ventura, or needs a Ventura vacation (you'll be convinced by the end), given casual consideration, it appears that a dog's life is a vacation. When your most pressing priorities are wheedling a stomach rub, catching your own tail, or wondering where the next ball is coming from, well that's not precisely Webster's definition of stress.

This is an animal that can sleep anywhere.

But upon deeper contemplation, a dog's life isn't all splayed out to be.

Granted, it's still not the easiest case to make. Certainly, many dogs lead, well, a dog's life. Perhaps you know one. But it is also true that some dogs experience substantial duress. Fluffy Luna (best friends with Alex Hong) is the CEO of Coastal Cone. CEOs wear many hats of great pressure and responsibility, but add to Fluffy Luna's the agony of self-control. You try keeping your stress hormones in check in an ice cream parlor when your nose is 10,000 to 100,000 times as sensitive as Alex's (Fluffy Luna unwinds with Coastal Cone's own Puppy Yogurt once a week; a CEO of rare moderation).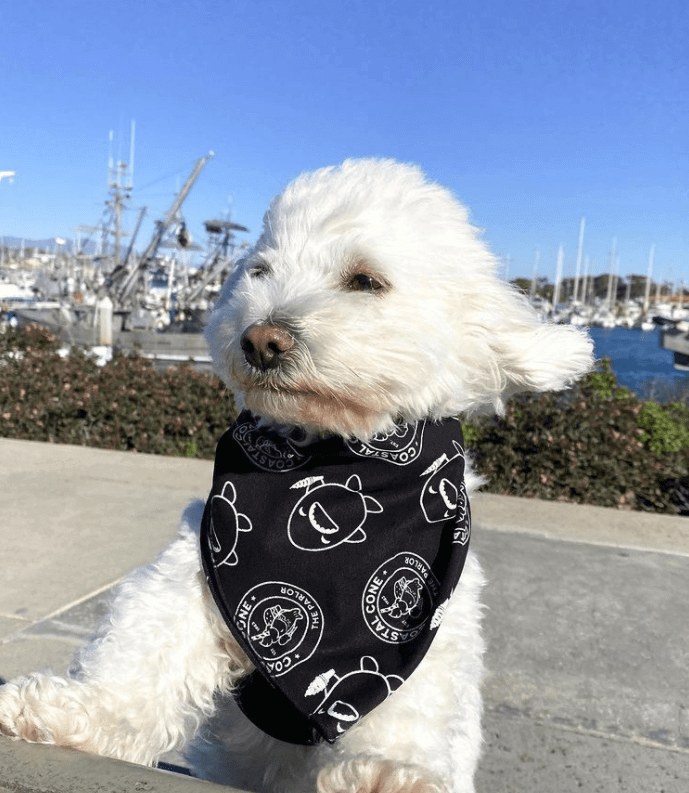 So why, when the time comes, does your dog need a Ventura vacation?

Or if you live here (lucky dog), simply a Ventura outing?

In honor of your dog, these are in absolutely no order at all.
1. Ventura caters almost as much to dogs as humans
Yes, four-legged friends, we are working to redress this shortfall, but we still believe that, when it comes to being dog-friendly, Ventura has set a high bar. In Ventura dogs aren't just welcome, they're celebrated. Ventura has its own "AmbassaDogs" — four-legged city reps. There are so many stores in Downtown Ventura that put out bowls and offer treats that dogs can pretty much eat and drink their way up and down Main Street (we love giving out treats at the Ventura Visitors Center). And Ventura's wide-to-the-sky beaches and parks are a dog's (and a dog's best friend's) dream.

Truth is, if you can find a more dog-friendly town, we'll rub your stomach.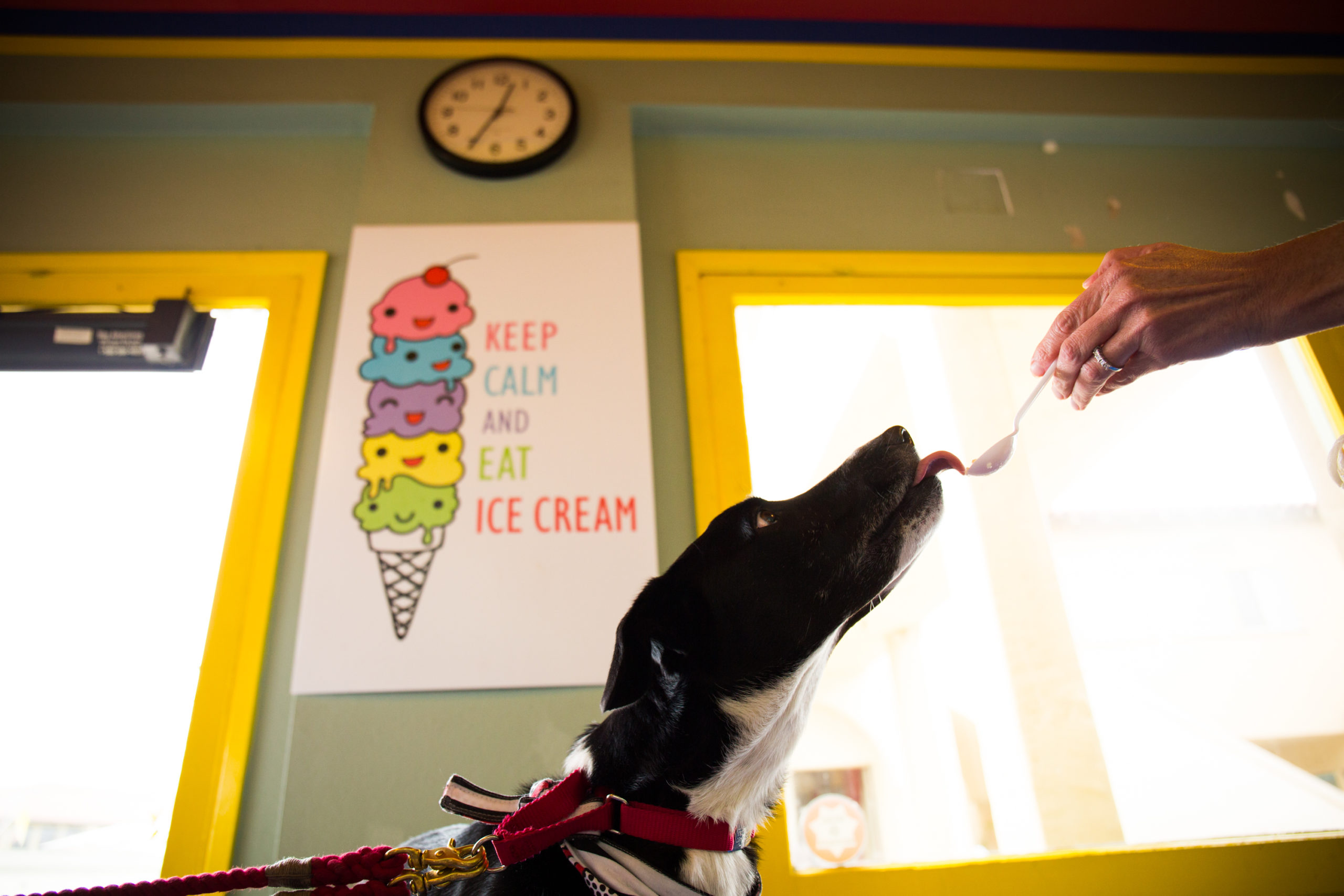 2. Dogs need stimulation
Dogs get bored, and every dog owner knows what that means. Might be less expensive to take your dog on a Ventura vacation than replace the Nakashima living room set. Dogs need a change of scenery (different stimuli, in science speak) as much as anyone. Imagine if your life was, well, just waiting for a stomach rub, or the next delicacy to fall to the floor. Appealing for a time, certainly. But eventually we all need a jolt of something different.

And, for your dog (and you), Ventura can offer a jolt of stimulation vastly different.
3. Vacation stimulation makes dogs smarter
Okay, there's absolutely no science behind this. For one thing, dogs are forever turning intelligence inside out, opening the latch on the pantry door and then eating a tub of hard candy and a pair of shoes. But take another look at Darla, and tell us you can't hear the neurons firing. We're betting she can open the pantry door, eat the candy and the shoes, and make it look like the cat did it.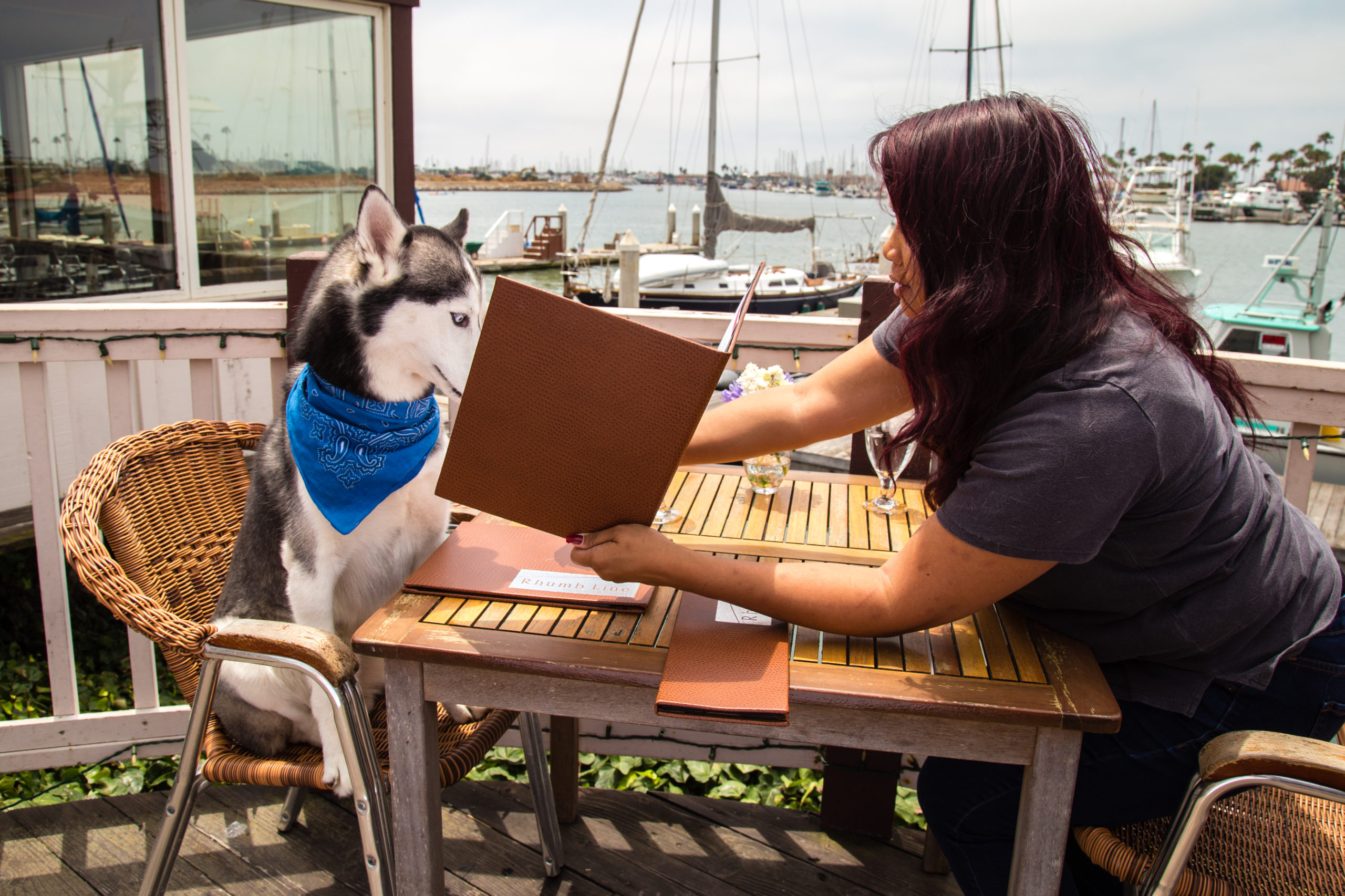 4. Dogs have instinctual wanderlust
Graeme Hall, the star of the television show Dogs Behaving (Very) Badly (imagine), points out that wolves are instinctively — and necessarily — inclined to rove great distances. Hall posits that dogs, though not wolves, still harbor this instinctual wanderlust. Slake it.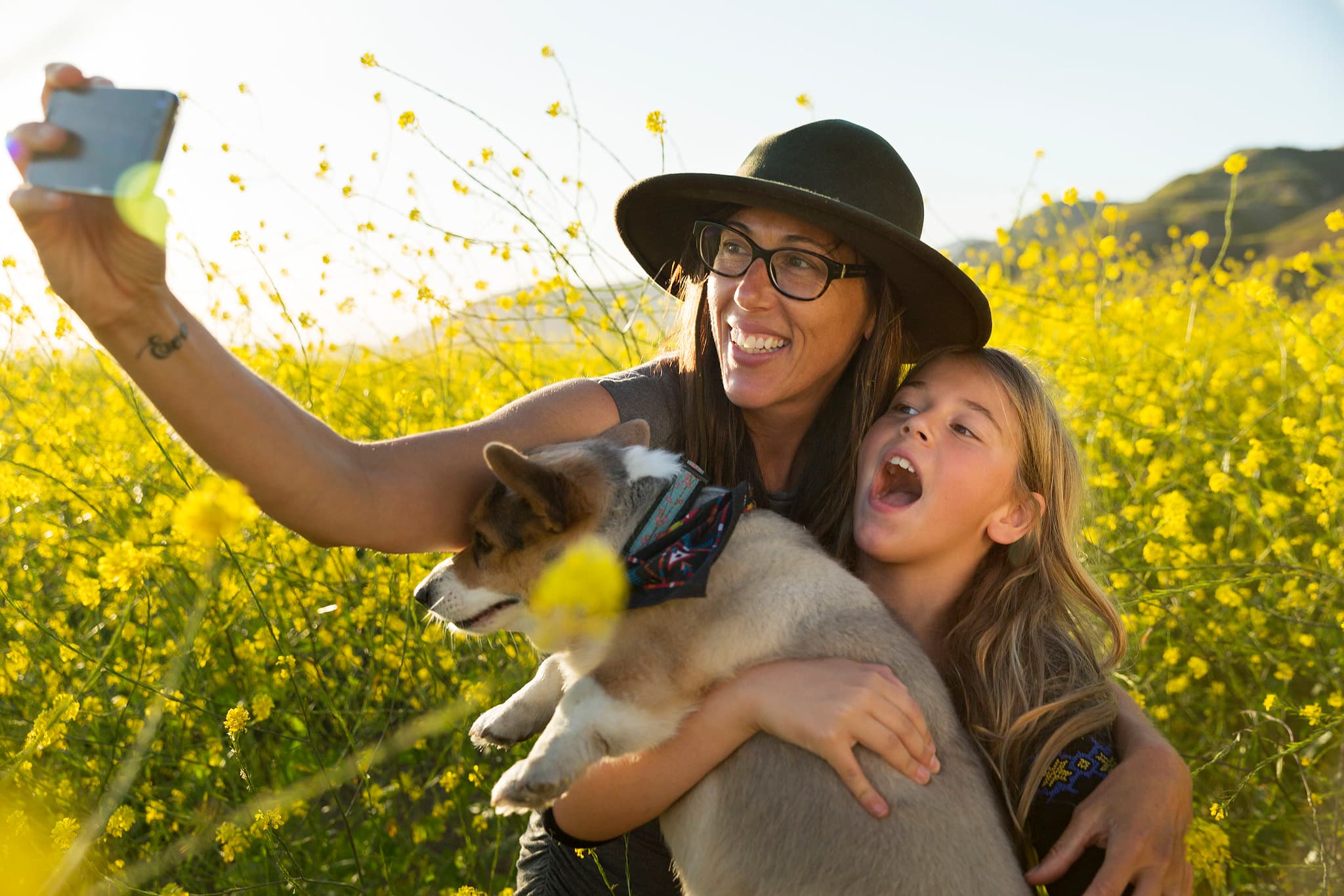 5. Frankly, some dogs could do with a little more wanderlust
About a third of domestic dogs are overweight, carrying not just excess flab, but all the health problems that come with it. A dog on vacation is a more active dog. So many Ventura beaches and parks to discover. Might be those with two legs could use a few more long walks too.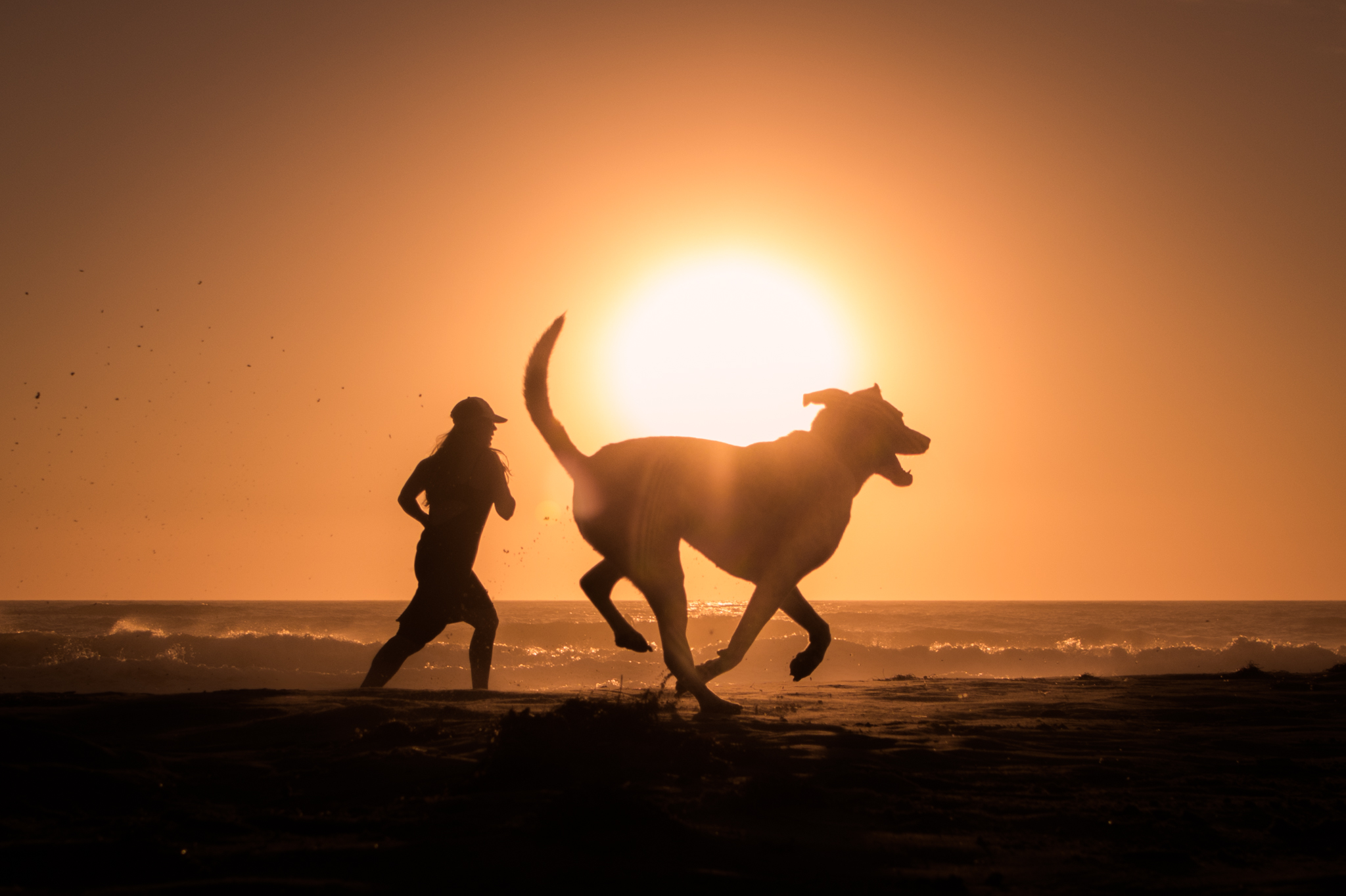 6. Vacations are a bonding experience
There's no science behind this either, but you don't need it. Spending time with your four-legged friend brings you closer.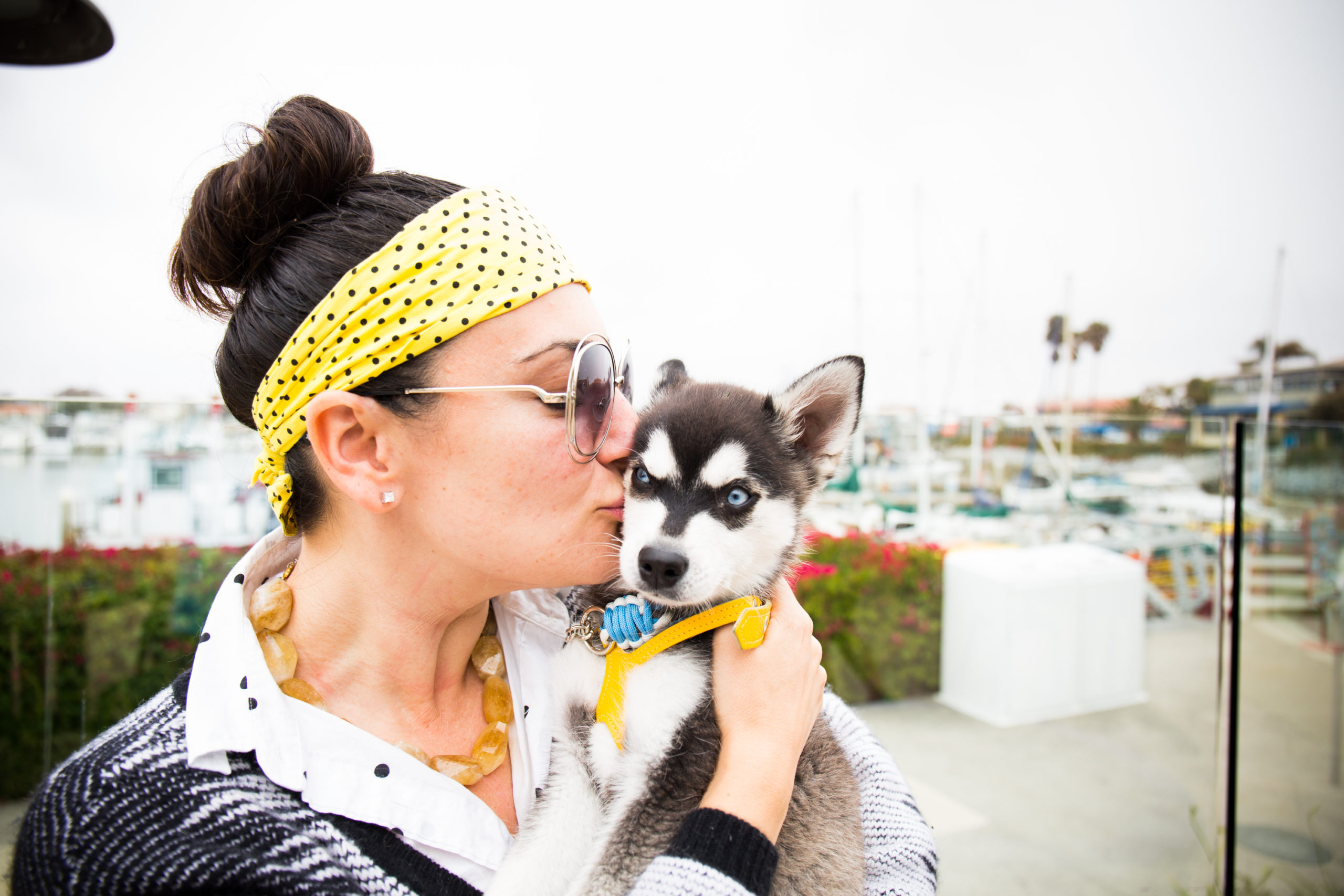 7. One last reason your dog needs a Ventura vacation
You can come too.

And it wouldn't be the same without you.
Things to Do


Family Fun

Music & Nightlife

Arts, Culture & History

Pet Friendly

Hotels

Parking
Outdoors


Beaches & Surfing

Biking & Hiking Trails

Bird Watching
Food & Drink


Restaurants

Outdoor Dining

Wineries, Breweries & Distilleries

Happy Hours
Discover More
Get to know Ventura, and discover the best things to do around the city.
Ventura Partners With