Posted: Thursday, Mar 30th, 2017
A Dog's Dream
bring your furry best friend
on your next trip to Ventura. Now let's take a minute to put ourselves in the shoes… excuse me, paws of a dog and think of all the places they'd like to explore in Ventura.
Running wild & free
Ventura has a couple of parks that allow you to run and play without your leash.
Arroyo Verde
also has off-leash hours from 6:00 am-9: 00 am Tuesday – Sunday that allow you to embrace your doggy instincts and run for miles, play catch and even go
hiking
with your human.
Camino Real Park
is also another fun off-leash park from dawn to dusk you could check out. The
Ventura Botanical Gardens
also welcomes furry friends Tuesday and Wednesdays!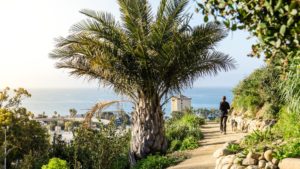 Enjoy long walks on the beach
Just like everyone else I love walking on the beach, better yet runs are my absolute favorite. The smell of the ocean as the breeze blows through my fur and sunshine on my coat, what more could a dog want.
San Buenaventura State Beach
,
Marina Park
and
Harbor Cove
are some of the spots you could go and enjoy the sand beneath your paws.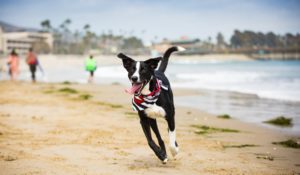 Wine and dine your canine
All that running around sure does work up an appetite. Ventura has several
restaurants
that accommodate pets. There are even some restaurants that have doggie menus.
Barrelhouse 101
and The Parlor offer meals menus just for dogs. When you do come to visit lovely Ventura, bring your pets and let them explore all these spots.
For more great stories, request our FREE inspiration guide right to your door!
Check out upcoming events!
Discover More
Get to know Ventura, and discover the best things to do around the city.
Ventura Partners With