Sea breeze easy
Unpretentious, uninhibited, unconcerned with showy glitz, Ventura drifts, sea breeze easy, under the radar. An easily walkable downtown lined with locally owned restaurants and stores. Friendly people. Uncrowded beaches. Yep, things are a little slower here. So you can taste the salt on your lips and the moments that matter.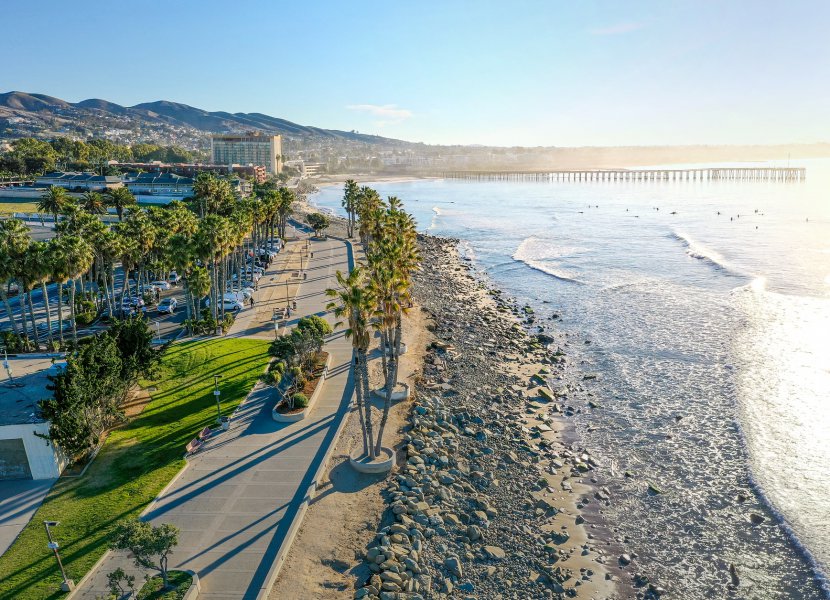 In Ventura we specialize in seaside breezes and ocean views. Hotel, campground, intimate bed & breakfast, or RV park; we take pride in walkability to the sand. Plus, every range of stay; from full-service hotels, to budget motels, to, yes, oceanfront camping. Because five stars applies as well to memories as it does to hotels.
We're an hour north of Los Angeles (six hours south of San Francisco) — and several worlds away. We have no Getty, no Golden Gate Bridge, no Disneyland. But we also have no traffic, and free parking, and affordable front row seating in a playhouse that has featured the likes of Efrem Zimbalist, Jr., Jack Lemmon, and Davis Gaines (the longest-running Phantom; and the playhouse would be the Rubicon Theatre). We're small town, but don't mistake that for small time. Unless you equate small town with tranquility, and uncrowded beaches, and sunsets where you can stand alone, holding only a love one's hand.
get familiar
Happily Ever After
Ventura's astonishing natural beauty is the perfect setting for your perfect day. Browse our eye-catching indoor and outdoor wedding venues. But don't forget to look at your lover.

Discover More
Get to know Ventura, and discover the best things to do around the city.
Ventura Partners With