music & nightlife
Welcome to Ventura's thriving nightlife and live music scene. If you're looking for fun, dancing, and great live music, well you've come to the right place. Our wide-ranging music scene — where our credo is "almost never a cover charge" — offers a wide array of music, from rock to blues to jazz to country to unsung heroes to major music stars. Plus a wide range of locally owned and locally innovative restaurants and, yep, that favorite of affordable times — Happy Hour.

For a general feel for Ventura's music scene, this article by Jon Gold is a great start.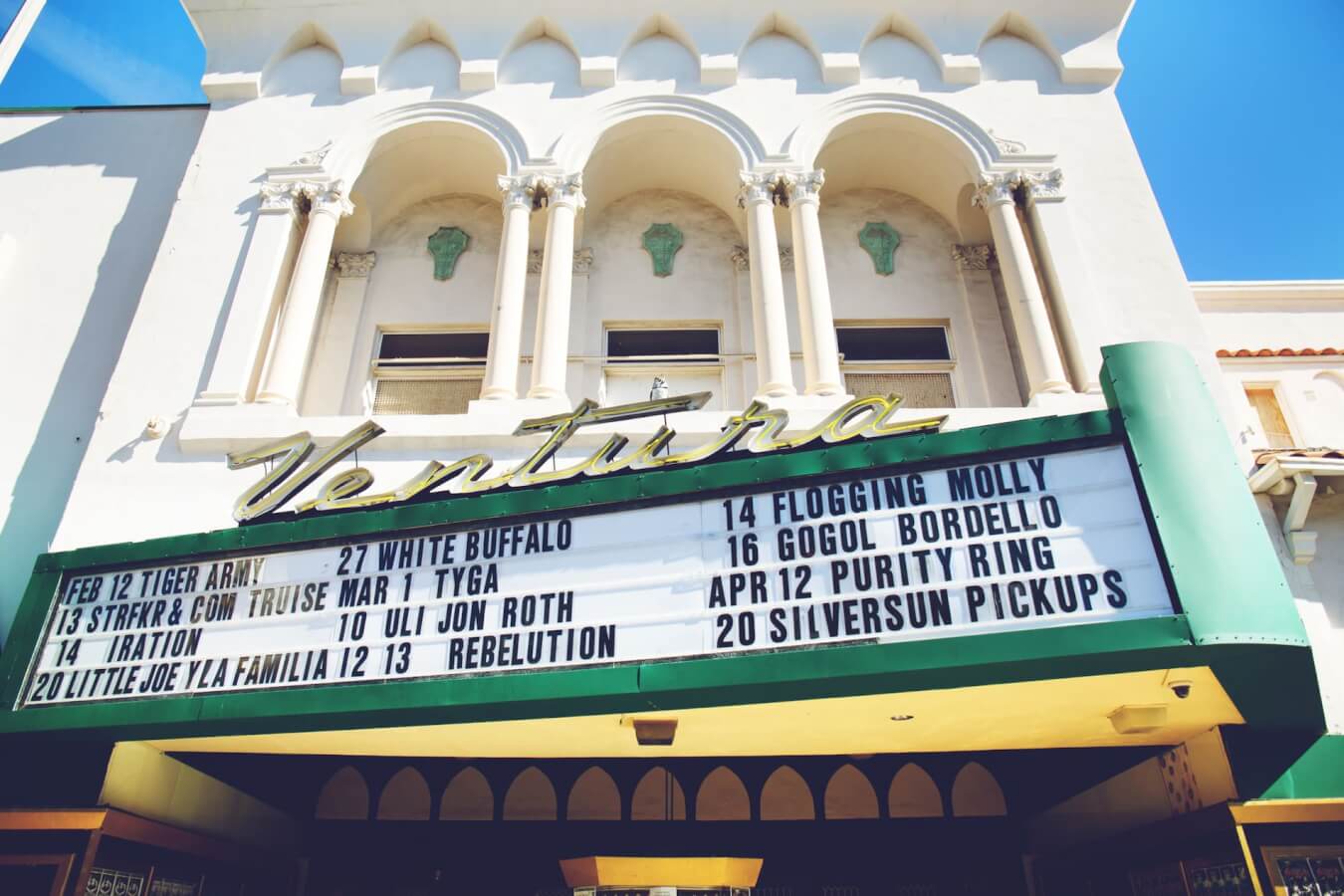 Every so often, Randy Parsons will venture down to the backstage at The Majestic Ventura Theater, and he'll stare at a picture on the wall that tells a defining story about the nearly-90-year-old venue.
There, in black and white, in these hallowed halls, Michael Jackson chats ever-so-coolly with Freddie Mercury.
"It's that kind of stage," Parsons says, "and frames—for all who come down here—this great music and arts section. It's so cool for us to be on top of it all. It's a great marriage."
What makes it great is that rookie and seasoned musicians alike comprise a significant part of the culture. They are not an outside entity entertaining the masses, but rather musicians are welcomed as part of Ventura's community.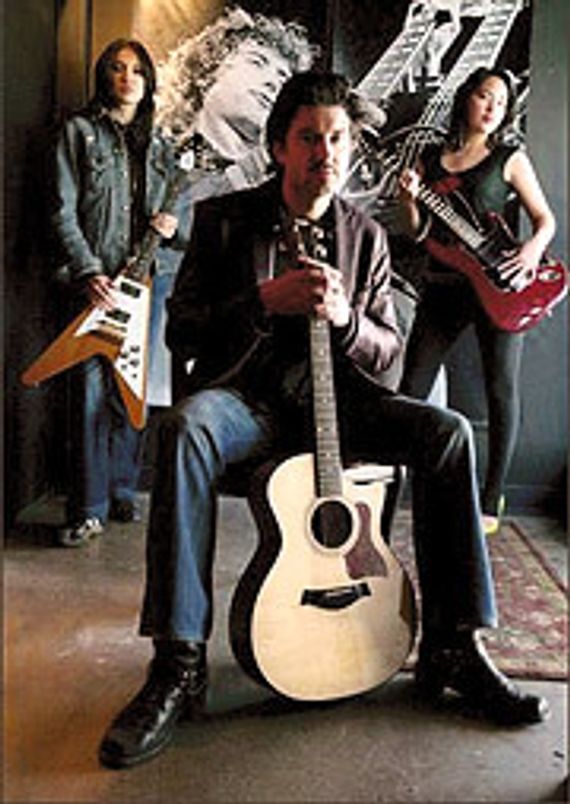 Makin' the move
Parsons moved his 20-year-old business, Parsons Guitars, from Seattle to Ventura in early 2014. He looked for a better climate for his custom guitar-making—"the humidity and consistency are perfect," he says—and of equal importance, a place with a thriving arts climate, as well.
He set up shop above The Majestic, Ventura's most historic live music venue, to build guitars and to teach others to do the same. He'd looked all up and down the coast—a scouting road trip—and found the town of Ventura bustling with energy and creativity, and leaders who saw the value in both.
"The city said it was trying to create an identity as an art and music district," Parsons said. "There are five or seven music venues in three blocks. We just discovered Ventura, and this historic music venue, and it had a space that just happened to be for lease and everything worked out.
"We are very excited about the city."
Get rhythm
The rhythm of Ventura has been hopping for a long time.
The surplus of sounds makes the scene special, as Ventura has played and continues to play host to music across the spectrum. Excited fans can go from live jazz and classical music to reggae and salsa before rocking out to some of the classic cover bands of California, including Queen Nation and The Mighty Cash Cats—a Johnny Cash cover band—and sometimes even the stars themselves. Truth is, in Southern California you never know who will show up just for the fun of a jam.
The city's stages have welcomed headliners including, among others, Ray Charles, The Doors, Van Halen and, yes, even Johnny Cash.
"What's really crazy is you see a show at The Majestic and it's a headliner, and when the show is over, you literally walk 20 feet to the 'Sewer'—this little dive bar across the street—and there is a local favorite band playing," Parsons said. "The locals go from those two extremes. It's pretty unique to be able to experience both genres. It's like riding an elevator from the penthouse to the suite."
Ventura Alive at Night
Parsons has ridden that elevator himself, helping everyone from stars such as Jack White, Jimmy Page, and Joe Perry to the novice who wants to recapture his youth. He's been featured in multiple documentaries, including the 2011 award-winning film Randy Parsons: American Luthier, but now he's returned to his roots via the Parsons School of Guitar Making in his Ventura workshop.
A lifetime ago, Parsons was on the verge of trying to start his own music career, but he gave it up. He found his musical salvation in helping others find their sound, and now he's hoping to teach others to do it, too.
Now he's found a home in Ventura.
"It's a tough gig being a musician; to even get your friends to see you play," Parsons said. "When there is competition, it's just a really tough gig. What Ventura tries to do is offer music in a unique background. They're offering an easy way to get into the city and cool music to see at all these live venues.
"The city is doing it the right way."
This town is definitely the spot to catch shows from well-established stars, and fresh cutting-edge talent.
Find out who's playing Ventura next. For a full calendar of live music, visit Ventura Rocks!
Discover Ventura
Nightlife & restaurants
Local Happy hours
No better time than (aptly named) Happy Hour! Find your next gathering spot from our huge selection of delicious restaurants and bars.

Discover More
Get to know Ventura, and discover the best things to do around the city.
Ventura Partners With