Posted: Wednesday, Sep 14th, 2022
Ventura Music Hall: Big Time Concerts in Ventura's Living Room
Courtesy of Ventura Music Hall
There's nothing quite like the feeling of being at a concert and the exhilaration of seeing a song you've listened to countless of times being sung right in front of you. But the threat of driving from Ventura through traffic to get to the nearest concert venue is daunting.
Could you imagine a music hall right in your living room? Picture live music, great food and vibes suitable for eight-year-olds to eighty-year-olds. Dream about good times without the hassle of hours-long traffic going to and from.
Luckily that's what Ventura Music Hall is all about. That's right. A music hall in Ventura's living room indeed. Sounds easy enough? It is.
Another rare gem in Ventura's live music crown
Ventura Music Hall stepped into the music scene March 2022, finding its home in the building that was once Discovery Ventura. Ineffable Music, an "independent coalition of artists, managers and promoters" that releases music and organizes live events, gave the space a revamp and imagined a music hall with a mission: big-time musicians in a local, intimate setting. Ever community-centered, Ventura Music Hall will donate one dollar of every ticket sold to a community fund to support local nonprofits. $10,000 to the nonprofit Ventura Music Festival has already been raised by the venue. The Boys and Girls Club of Ventura is slated to be Ventura Music Hall's second recipient along with the Botanical Gardens as the third. Talk about a business that gives back to its hometown.
Ventura's own music venue: intimate but mighty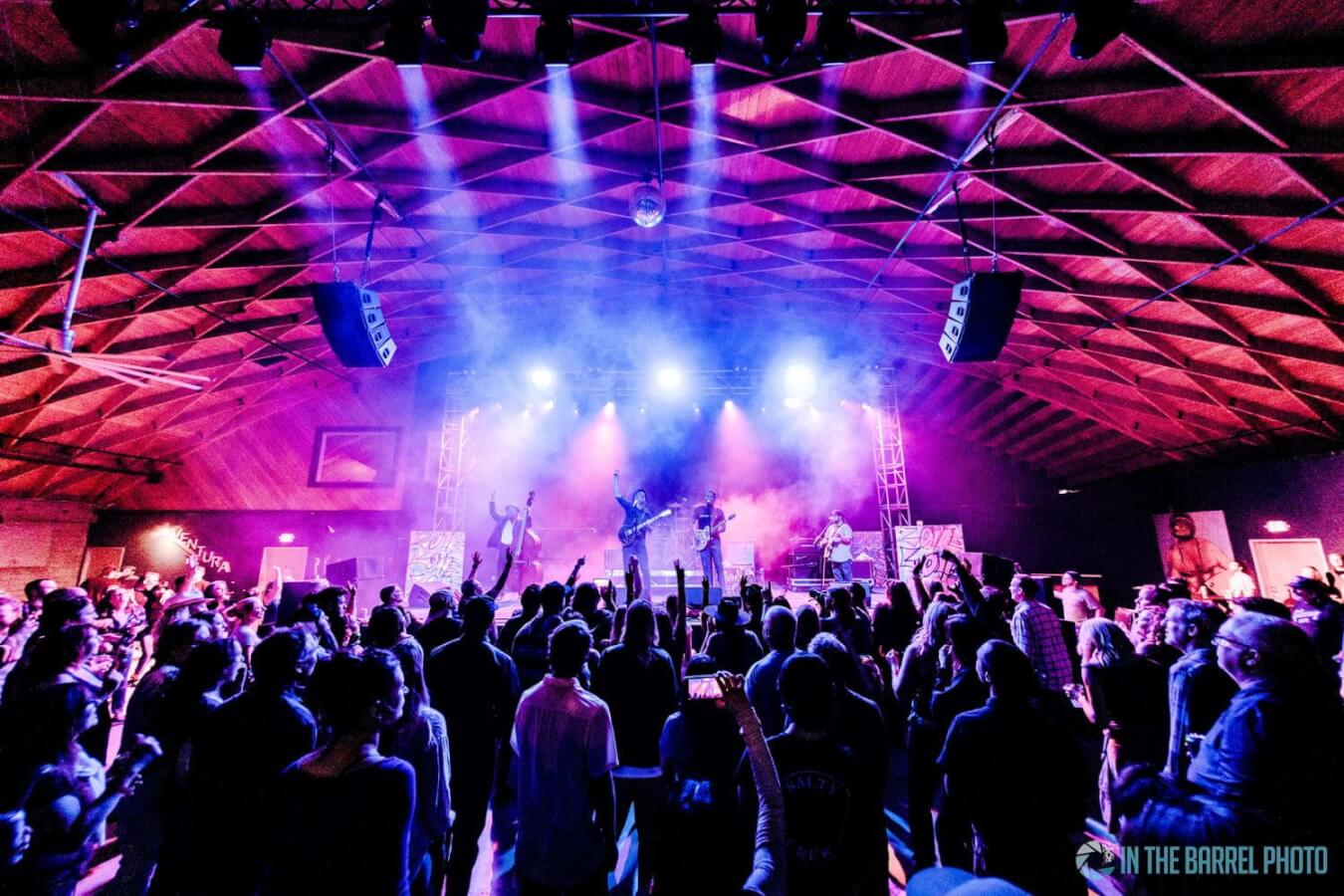 Located in Midtown Ventura, Ineffable Music President Thomas Cussins explained that the location makes it easy to drive over to see a live concert and grab a bite to eat all at the same time right after work. Ending your day with good music surrounded by friends and family after a 9-to-5? I guess dreams do come true. No stress and no hassle are key in understanding how Ventura Music Hall positions itself here in Ventura.
The music hall is the real deal. And it aims to bring real deal artists to its stage too. From country, to rock, to metal, to reggae you won't be disappointed with the music coming from Ventura Music Hall stage.
Thievery Corporation, Flogging Molly, Switchfoot, Trevor Hall, Mike Campbell, SOJA, The Garden, Hot Chip, Citizen Cope, Weyes Blood and many more have already played at the venue since opening.
But past shows certainly don't overshadow future ones. Artists Allen Stone, Mat Kearney and Hermanos Gutierrez, Bad Suns and Atmosphere are all coming up this Fall, in what the venue is calling "Fall at the Hall".
Though big-name bands and artists perform at the music hall, don't be mistaken: the music hall isn't trying to be a huge amphitheater or concert venue where the size of the stadium can be intimidating. No, Ventura Music Hall cultivates a laid-back, easy-going, and comfortable environment — just like our city. And that's why Ventura Music Hall fits right in in Ventura. The venue is a place where anyone and everyone can feel relaxed and at home.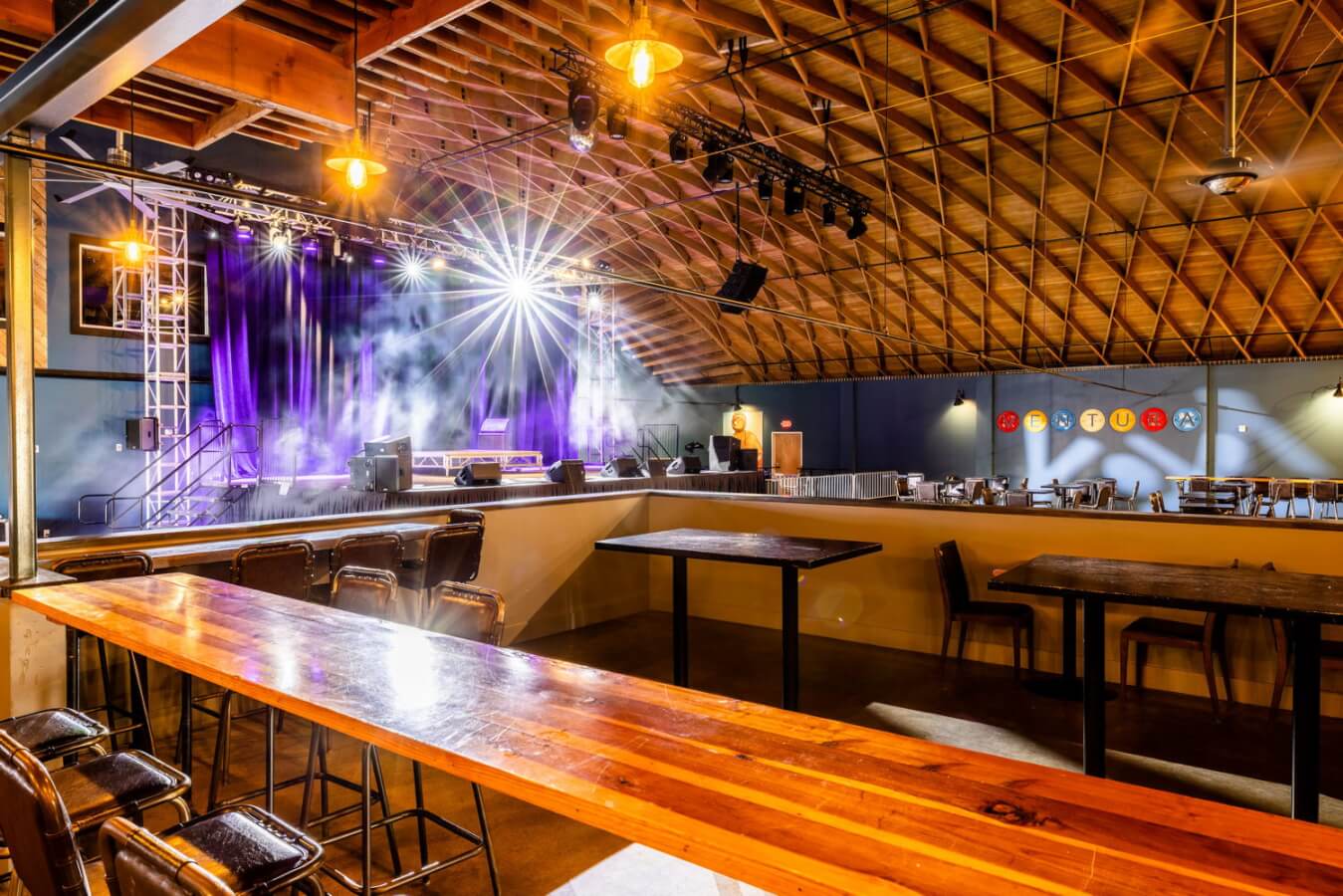 Having a premier music venue right in Ventura's living room is a game changer. Ventura Music Hall promises a spot where anyone can relax and let loose a little to their favorite band or venture out and explore new music genres without the hassle and pressure that often comes with going to concerts. Stay up to date with which bands and artists are coming to the music hall here.
Hope to see you on the dance floor.
Discover More
Get to know Ventura, and discover the best things to do around the city.
Ventura Partners With