Posted: Monday, Jul 1st, 2019
Six Reasons Why You Should Expand Your Musical Horizons in Ventura — Right Now
by Visit Ventura
One
Though now is a great time, upon honest consideration, perhaps any time is a good time to expand your musical horizons. A reasoned guess; most of us have heard Stairway to Heaven upwards of a gazillion times, possibly why it may be the one song karaoke singers don't botch. If the tune is running through your head right now, maybe that's a sign. Don't forget your old musical friends, but why not make some new ones?
Two
No better opportunity to indulge in a global bouillabaisse of music than right now. The 25th annual
Ventura Music Festival
is here; two consecutive weekends, starting Friday, July 12th. Some of the world's most talented musicians — The Summit: Manhattan Transfer meets Take 6; classical guitar virtuoso Christopher Parkening accompanied by baritone Jubilant Sykes  — offer up music's happy spectrum in intimate venues. Hmmmm. Think this through. Come for the first weekend, and stay through the week. Maybe fill the downtime with the sound of the sea.
View this post on Instagram
Three
There's no more convenient place to expand your musical horizons than Ventura. Yep, you can hear Christopher Parkening and Jubilant Sykes on July 13th, but before you do, you can head to the beach at the foot of Seaward Avenue and hear the likes of Hepcat, The Expendables and local favorites Raging Arb and the Redheads. Also surfing cowboys, for this is the one and only
Surf Rodeo
. Dude, you can probably walk there.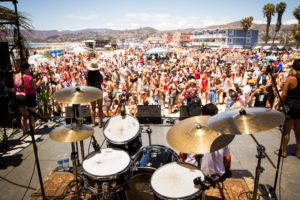 Four
In Ventura, music also often comes with a cool venue (see Surf Rodeo, above). Take the whimsical, old school (the 1920's) Mission-style architecture (and crazy good acoustics) of
The Majestic Ventura Theater
, which, during the week you're now planning on being here, will host Bad Religion (July 19th). And, if you'd like to stay a little longer, Dwight Yoakam plays the 1200 seat theater on Thursday, July 25th.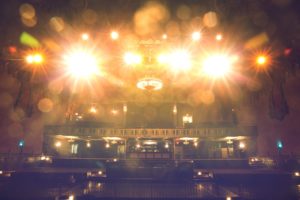 Five
Lots of times, the music is free. Latin guitar ensemble Incendio performs a free concert at Mission Park on Thursday, July 18th, as part of the Ventura Music Festival. And, on any given night, there's live music at lots of our restaurants and bars.
Six.
Last bit of happy news; everything you need to know is dropped in your lap. Take the first step on the path of the expanded you with the help of the
Ventura Music Festival
,
Visit Ventura
and
Ventura Rocks
.
For more great stories, request our FREE inspiration guide right to your door!
Check out upcoming events!
Discover More
Get to know Ventura, and discover the best things to do around the city.
Ventura Partners With