Posted: Thursday, Mar 30th, 2017
DREAM ADVENTURES
One of my 2017 resolutions was to explore more and take all the opportunities for adventure. I started this off by hiking. Ventura has so many hiking trails to choose from and if you're just a beginner like me this can be a little intimidating. It is best to start out with a trail from Arroyo Verde park. The park is dog-friendly which is great for dog owners and their pups. You'll see lots of people exploring the trails on bicycles as well as with their pets. There are a ton of looping trails to choose from, all with stunning views the higher you go. On a clear day, you get to see a lovely view of the ocean and the park below you. It is a great experience if you are looking to get away in nature.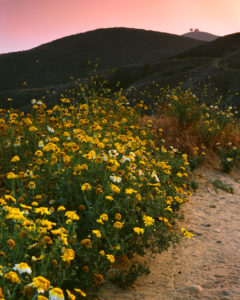 In the spirit of being more active, I opted for biking. This was such a simple and fun experience, I couldn't believe I hadn't gotten to it earlier. I coaxed one of my gal pals to go with me and we headed out to
Ventura Bike Depot
to rent some bikes. The owner was very helpful and showed us a couple of bike trails to check out. We decided to try out the bike path to Ojai. This bike path is paved and runs parallel to the Highway 33. It is a gradual uphill ride which is a good workout but not too difficult for beginners. There is beautiful green scenery all over since it goes through some valleys and scattered trees.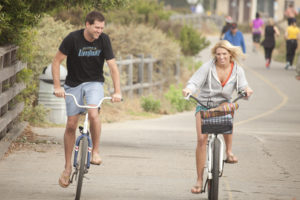 I really love the beach and this year I am making it a point to go to the beach as much as I can. So far I have been soaking up all the sun at San Buenaventura State beach park. If you are a swimmer, surfer or sunbather, this is the perfect spot for you. You could take a stroll on the pier and eat at the wonderful restaurants. There's a lot to do and I for one am ready to take it all in.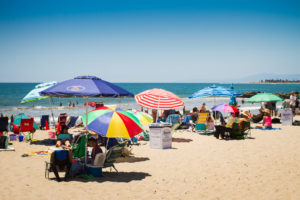 When you get a chance to visit Ventura, go all out and lose yourself in the adventure.
Discover More
Get to know Ventura, and discover the best things to do around the city.
Ventura Partners With