Posted: Thursday, Dec 29th, 2022
Your New Year's Resolution: How to Get Active in Ventura
Hero Image by Josiah Roe
2023 is officially upon us. You know what that means. New lifestyle goals, work goals, and mindset goals dominate everyone's thoughts around this time of the year. People rush to buy a new planner and calendar and start to imagine what the year ahead will look like. Whether it's that new skill you want to acquire (anyone trying to figure out chess?) or you want to jump back on the stairmaster that's gathering dust in the garage, we're excited for the new that comes with the New Year.
And, for those of us who plan on getting more active once the clock strikes midnight, you're in luck. Ventura is truly an outdoor lover's paradise. Any type of outdoor active goal you want to achieve in 2023, Ventura has you covered. With plenty of open green spaces, parks, and trails —did we mention miles of sandy beach shores?— getting active in Ventura is a breeze. Who said being active had to be boring? With an ocean view everywhere you turn, working out will be a blast.
So as you start planning out your active New Year's resolutions, here's a list of what Ventura offers to help you out.
Epic Biking with a View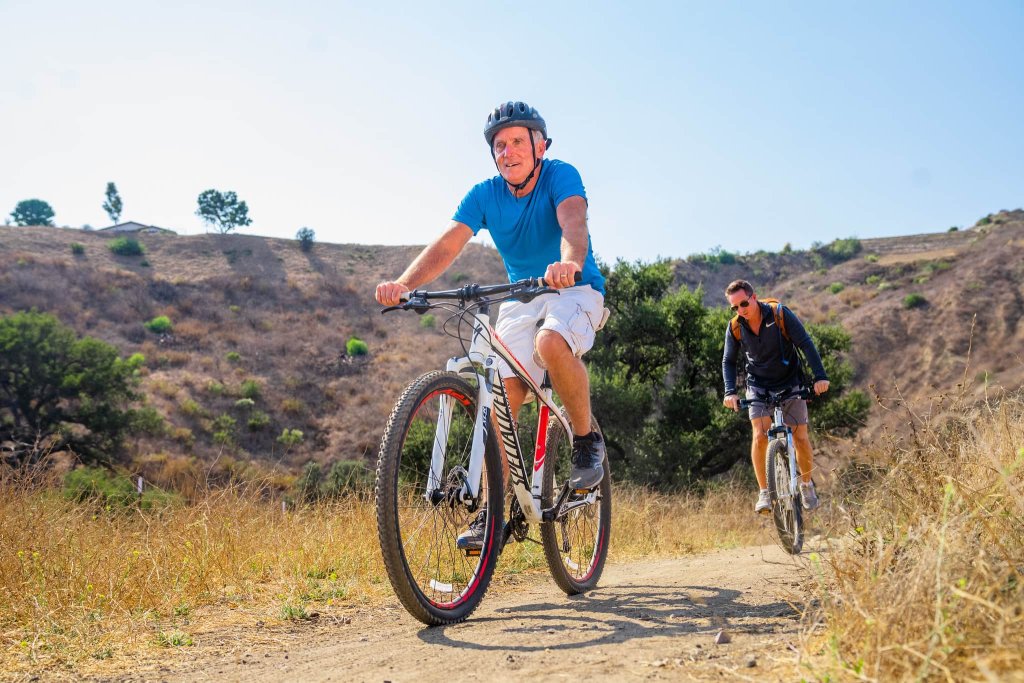 When we say Ventura has nearly everything for the outdoor lover, we mean it. To start off, we have to mention Ventura's epic biking opportunities from the ocean all the way to the mountains. Cruise along the coast for a casual family bike ride starting at Wheel Fun Rentals

right next to the Ventura Pier. Or, if you're interested in a longer trail, start at the Ventura Bike Depot for a 13-mile moderate ocean-view bike path. For a rugged mountain bike trail, head over to Harmon Canyon where you'll be transported to a nostalgic California environment. Looming oak trees and gorgeous plants surround you as you bike along the path. And with nearly 2,100 miles of endless flora and fauna to gaze at while you ride, you'll feel at peace with nature. Read more bike trails here.
Daring Skateboarding and Rollerblading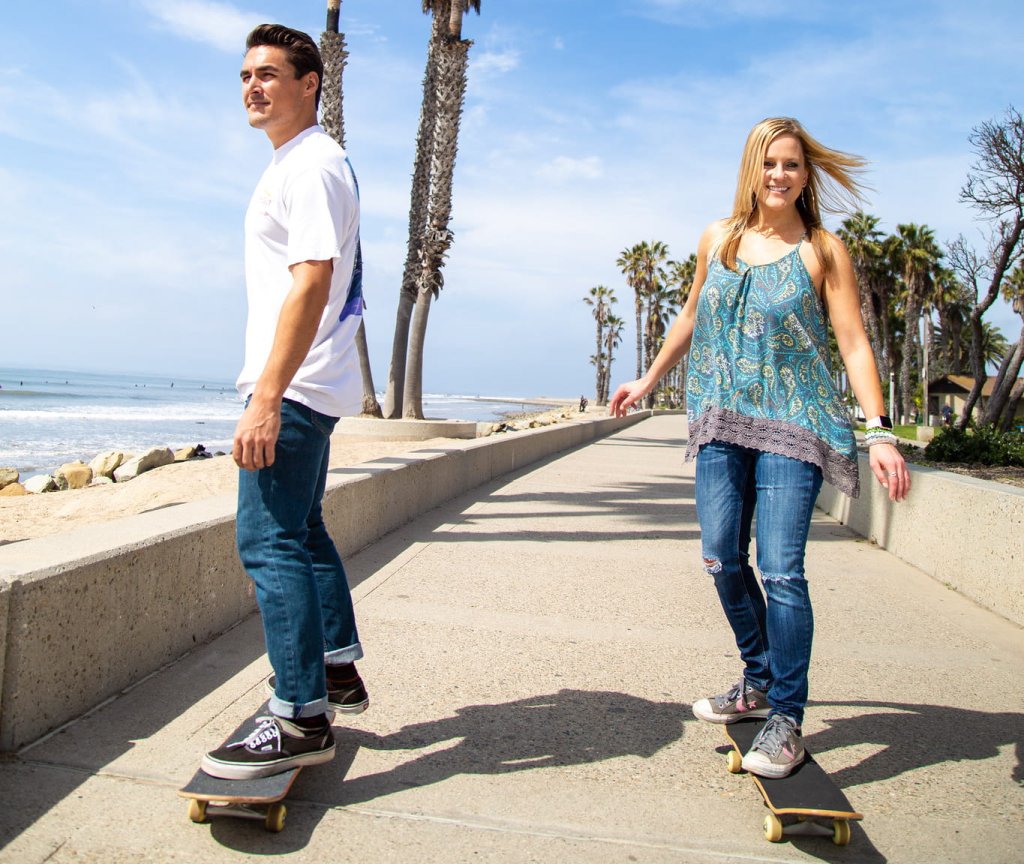 An outdoor activity a little out of the box but nonetheless available in Ventura is skateboarding and rollerblading. Locals go to Hobart or the Avenue skate parks. If you're new to skateboarding check out Blackhole Skate Shop

to pick up all the skateboarding gear you'll need.
World-class Surfing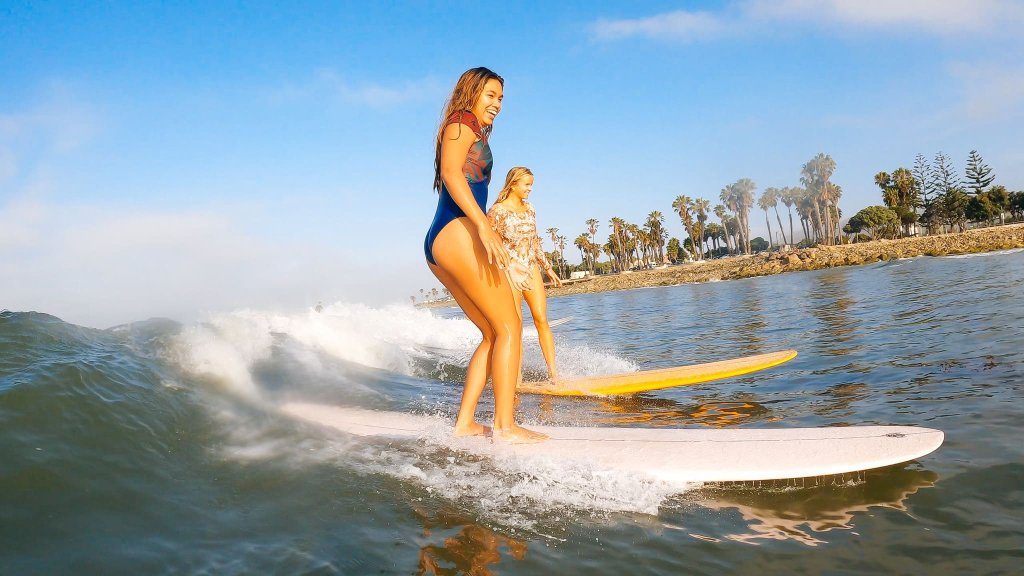 Ventura wouldn't be a beach town without incredible waves to shred. Ventura is home to more than a handful of professional surfers like Sage Erikson, Mary Osborn, Bill "Blinky" Hubina, and Dane Reynolds to name a few. If Ventura waves can help local-turned-professional surfers thrive, then imagine what you can do! Locals love Mondo's Beach for beginner waves and you can level up to the surfing hub in town at Surfer's Point

. To experience waves that the professionals surf, head over to Rincon Beach. Face the waves in 2023 and learn how to surf or brush up on some old skills. The Ventura waves are waiting for you…
Endless Hiking and Jogging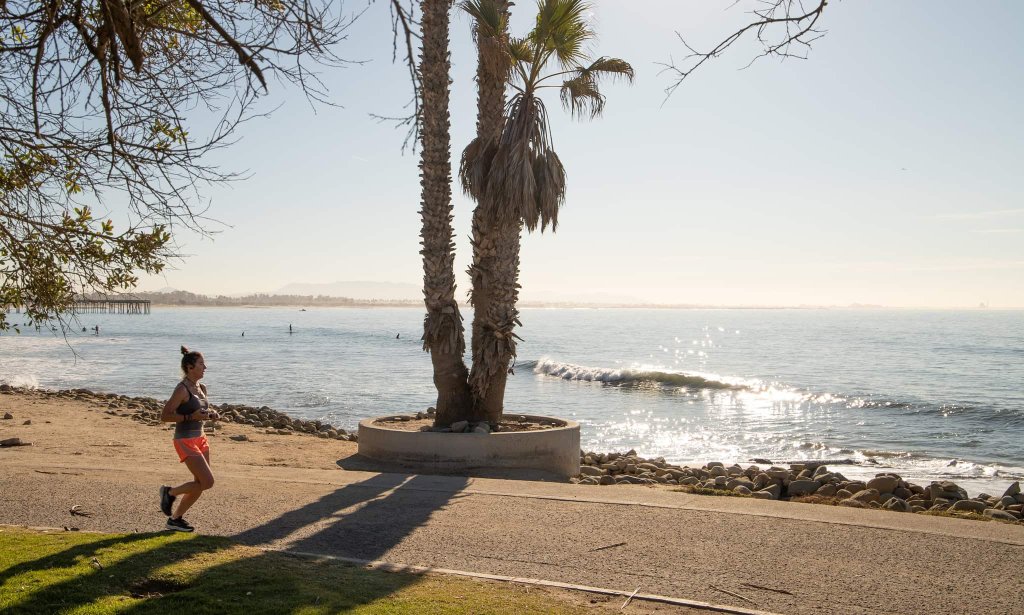 With year-round weather hovering in the mid-60s (yes you read that right…year-round), nearly every day in Ventura is a perfect day to take a jog or a hike. And imagine hiking with the ocean breeze flowing through your hair. We don't think it can get better than that. For a casual hike/walk, you have to check out the Ventura Botanical Gardens

or Grant Park. It's a short hike to Grant Park with a slight incline (it's easy enough for kids and dogs to do it) but trust us, the work is worth it. Getting to Grant Park promises breathtaking panoramic views of the city below with a clear view of the Pacific Ocean to the west and views of the gorgeous Topatopa Mountains to the east. Read more hiking and jogging trails here.
Peaceful Kayaking and Paddle Boarding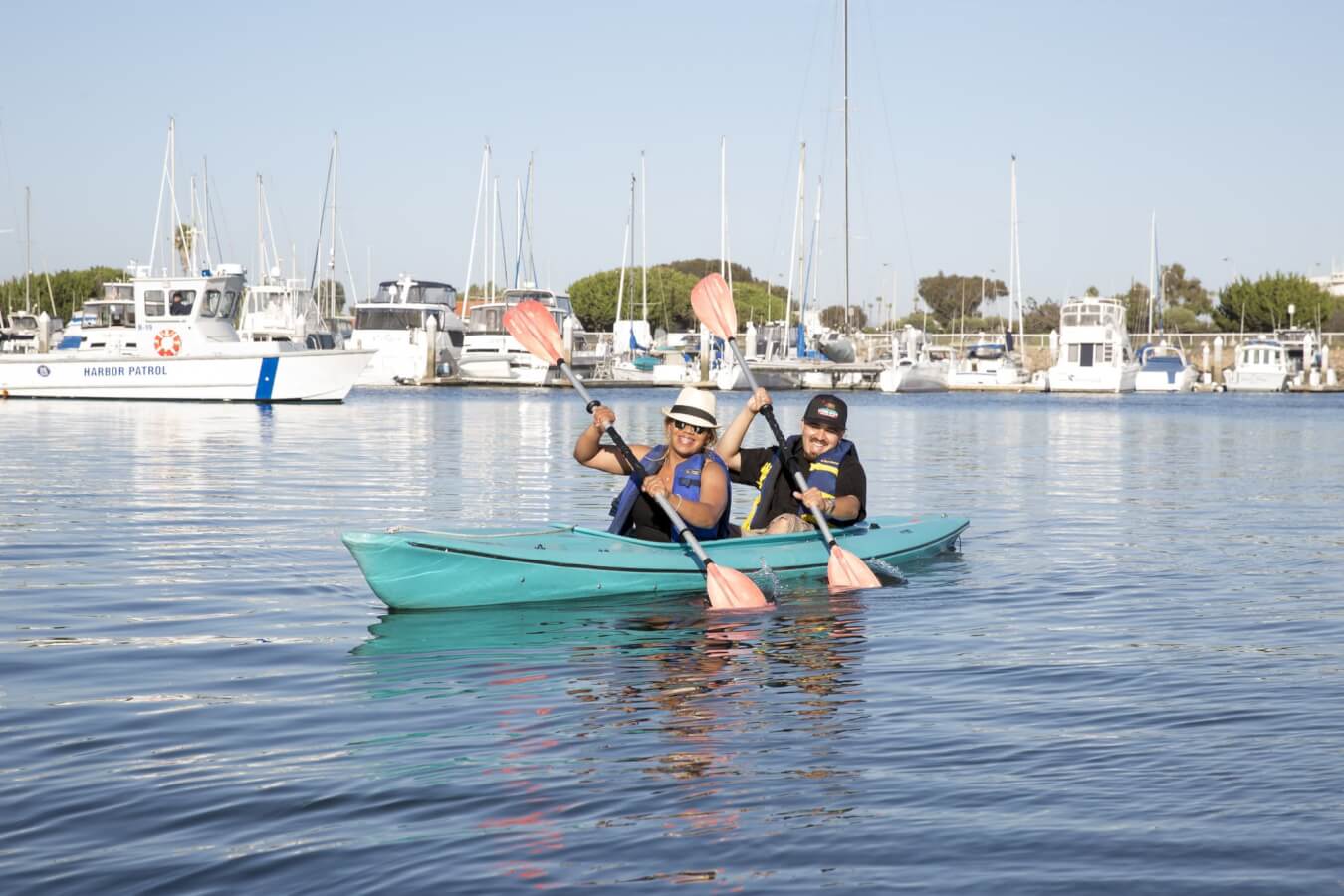 This one goes out to the water lovers (or the soon-to-be water lovers). Kayaking in the Ventura Harbor

has to be on your New Year's resolution list if you're looking to get active in 2023. Ventura Boat Rentals has all the equipment you need to get out on the water for kayaking and paddle boarding. Our favorite part about water sports in the Ventura Harbor? You never know what sea life you'll encounter. From harbor seals to small sharks, spending an hour or two out on the water guarantees a great workout, time away from the noise, and some cool wildlife encounters. If you're a little more adventurous and want to step out of the box, check out the opportunity to do sea cave kayaking out in the Channel Islands National Park.
Something a little extra: Pulse of Life New Year's Eve with Venture Well
Venture Well's New Year's Eve event at Bell Arts Factory promises music, movement, and wellness — just what you need to start off 2023. From 4:00 PM – 6:00 PM on December 31, experience a Cacao Ceremony, which means "drink chocolate together" from the Mayan words Ka'kau and Chokola'j. Along with a peaceful cacao ceremony, experience a free-flow dance and a closing meditation.
Discover More
Get to know Ventura, and discover the best things to do around the city.
Ventura Partners With