Posted: Tuesday, Nov 17th, 2020
Top Ten Hikes in and Around Ventura
Featured Image by Steve Cattanach
Maybe they shouldn't be called hikes. Maybe that defeats the joy and the purpose.

"I don't like either the word [hike] or the thing. People ought to saunter in the mountains – not 'hike!' Do you know the origin of that word saunter? It's a beautiful word. Away back in the middle ages people used to go on pilgrimages to the Holy Land, and when people in the villages through which they passed asked where they were going they would reply, 'A la sainte terre', 'To the Holy Land.' And so they became known as sainte-terre-ers or saunterers."

Given John Muir was one of history's greatest saunterers, we should not only allow him his grumpiness but give it profound consideration. And there is no better place than Ventura to amble in the great outdoors and give anything consideration.

Things to Do


Family Fun

Pet Friendly

Parking
Outdoors


Beaches & Surfing

Biking & Hiking Trails

Bird Watching
Distance: roughly 2 miles
Difficulty: Easy to moderate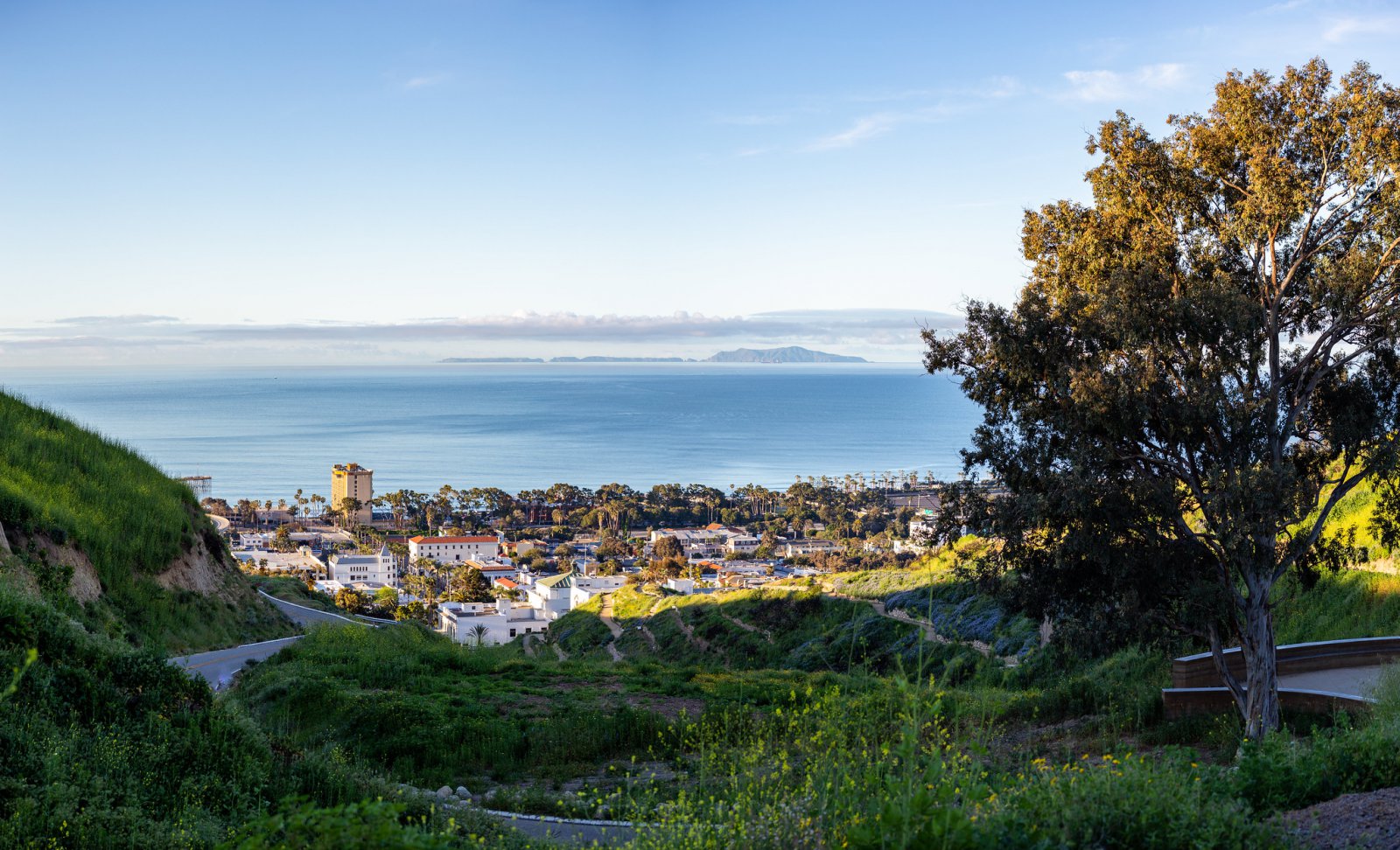 There's a main trail with little trails branching off. We grade it moderate in parts because the trails do climb into the hills, but the climbs aren't long. And your reward? Stunning ocean views, including the looming bulks of Anacapa and Santa Cruz Islands. Then there's the flora. Native yes, but also rare South African and Chilean blooms of reds, yellows and oranges. There's a $7 admission fee, but Fridays are free. Closed Mondays.
Distance: Roughly 2.5 miles to uphill trails (and then gloriously on and on)
Difficulty: Moderate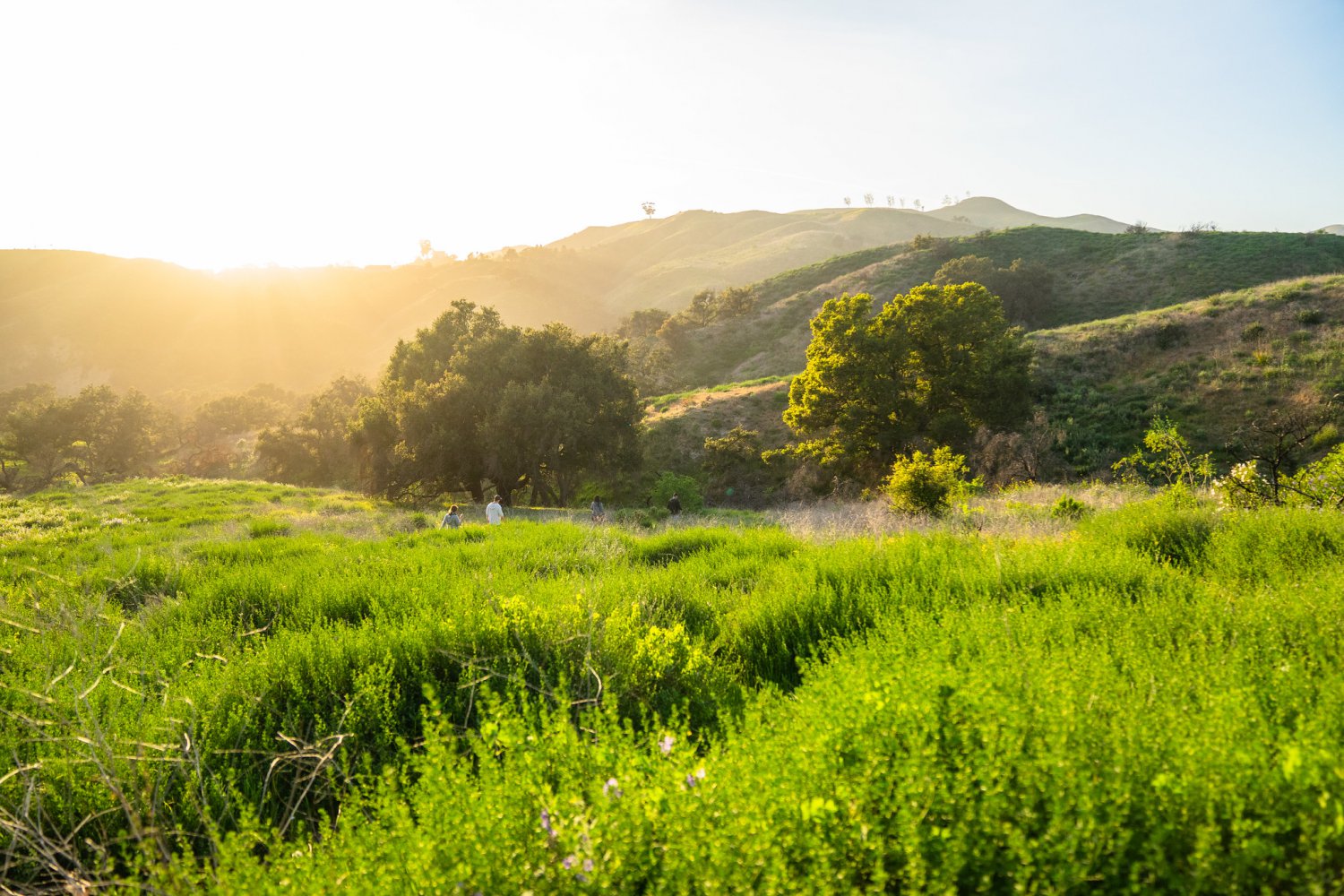 Harmon Canyon is a hiking gem; the first large-scale, publicly accessible hillside nature preserve in Ventura. Thanks to the diligent work of the Ventura Land Trust you can hike through a pastoral heaven of gnarled oaks, downy grasses, and wind-kissed vistas. The trail starts flat and makes a happy rollercoaster run for a little over two miles before rising, sometimes steeply, into the hills. Stop at the fork where the trails rise, left and right. Or hike up and on. The views are worth it. Plenty of parking too — and the good Land Trust volunteers keep adding trails.
Distance: Main trail is a 2.3-mile loop, lots of trails forking off
Difficulty: Easy to strenuous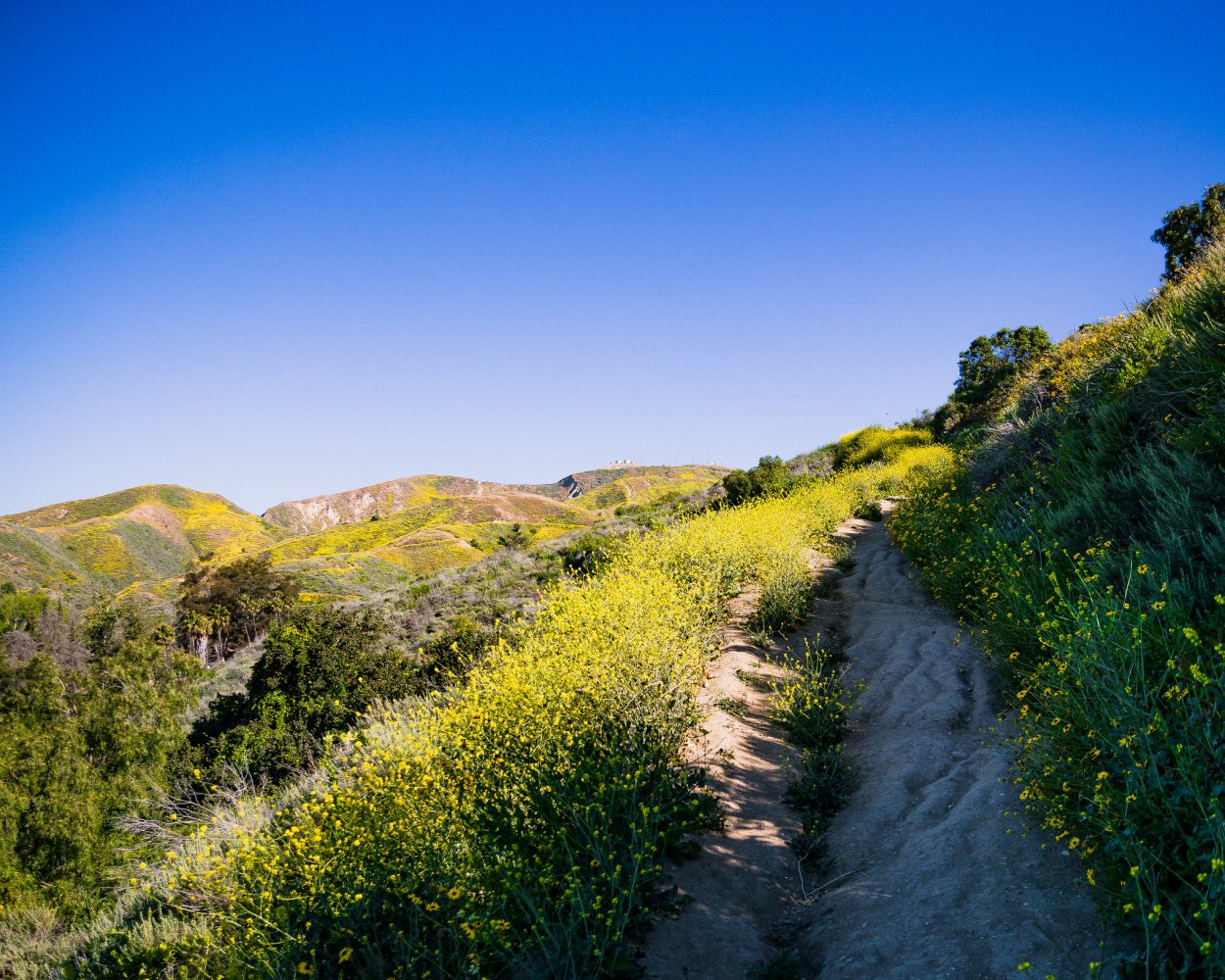 Arroyo Verde is a local favorite, some 132 acres of land where it's easy to find a pensive moment alone. Start in the grassy area and then head for the hills for seascape panoramas. The trails are fairly easy and rolling at the base of the hills, but some of the trails on the hillsides climb steeply. One reason they're hugely popular with local walkers and runners interested in getting a little heart rate going.
Distance: 2 miles out and back
Difficulty: Easy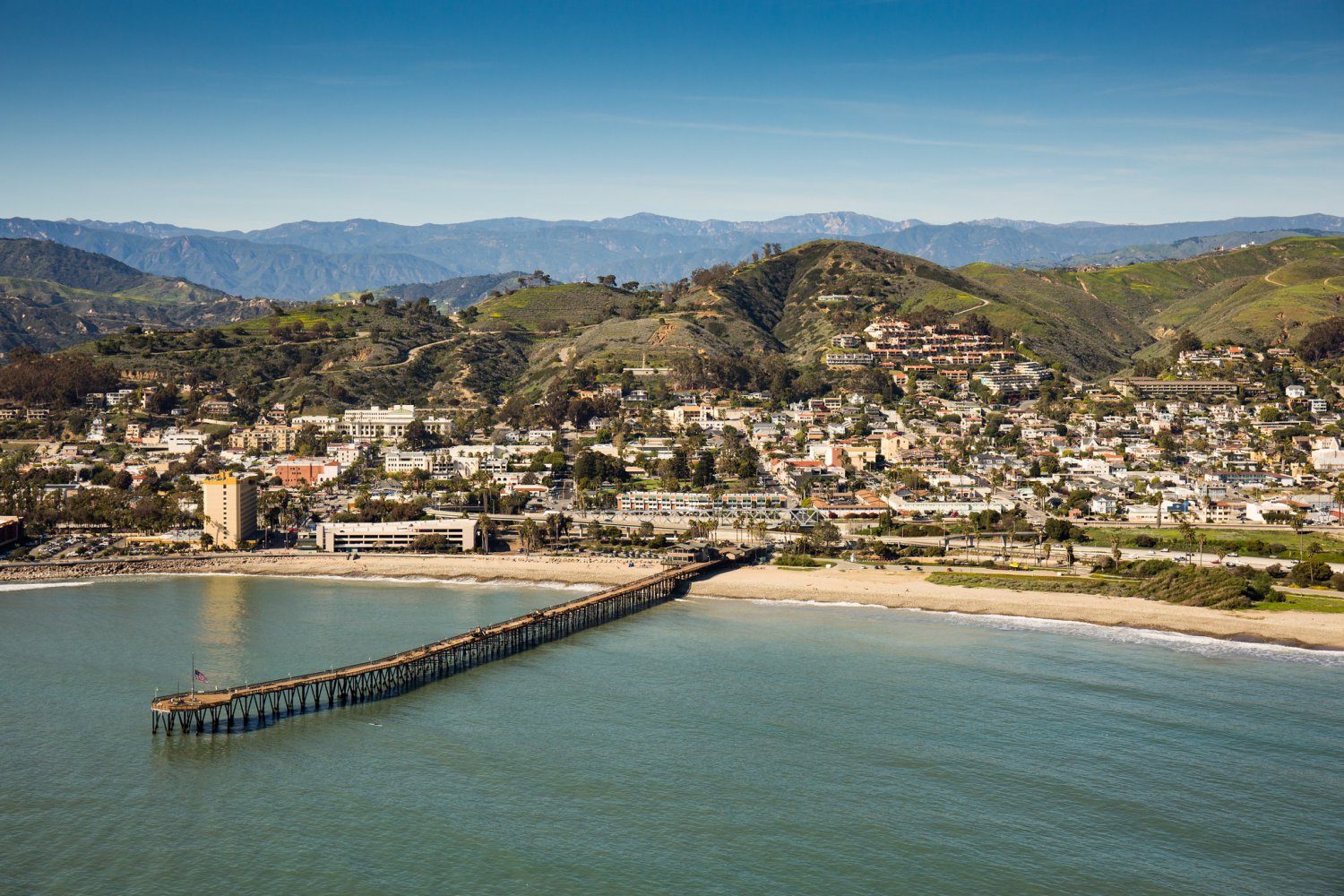 It may not get any better than a walk beside the Pacific Ocean with a taco stand (Beach House Tacos on the Ventura Pier) at the halfway point (who said a hike has to be a death march?). Starting at San Buenaventura State Park

, you'll walk to the Ventura Pier and, after a possible stop and a (highly recommended) walk out to the end of the Pier, you'll head back along the same pan flat beachside path.
Distance: 1.4 mile loop
Difficulty: Easy
View this post on Instagram
Literally, a walk in the park. The smooth paved trail loop, passing soccer and baseball fields, is popular with local joggers, skaters and bikers who just want something easy and away from traffic. Want more? Just loop and loop and loop.
Hikes out on the glorious Channel Islands-
Keeping it short, a hike on any of the five islands that comprise Channel Islands National Park will stamp you indelibly. You'll carry the memory for the rest of your life.
Distance: 7.5 miles out and back
Difficulty: Moderate to strenuous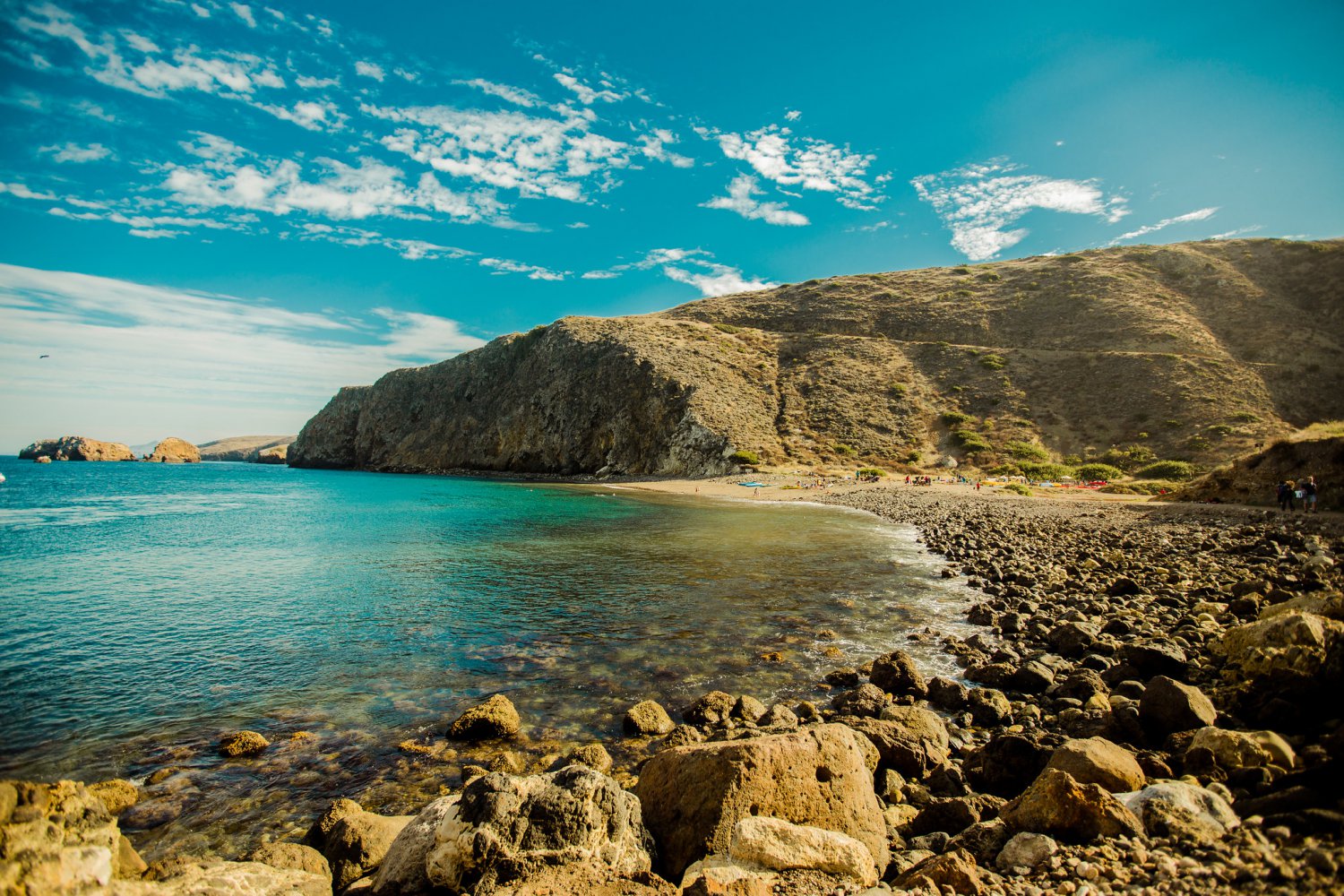 At 93 square miles, Santa Cruz Island is the largest of the Park's five islands; only 70 minutes from Ventura Harbor (traveling with Island Packers

) it's also one of the easiest islands to reach. With two mountain ranges, a vast central valley, and miles of cliffs and rugged coast, well, you can imagine the hikes. We're making it easy by offering an epic hike that begins right where the Island Packers boat drops you off at Scorpion Beach. The hike begins by climbing steeply right away, levels off for a long time, and then drops steeply down to a tree-covered picnic area and beach at Smuggler's Cove (bring food and water — on all these hikes). Astonishing ocean panoramas the entire mesmerizing time.
Distance: 2 miles
Difficulty: Easy to moderate, with a small slice of strenuous (one short climb)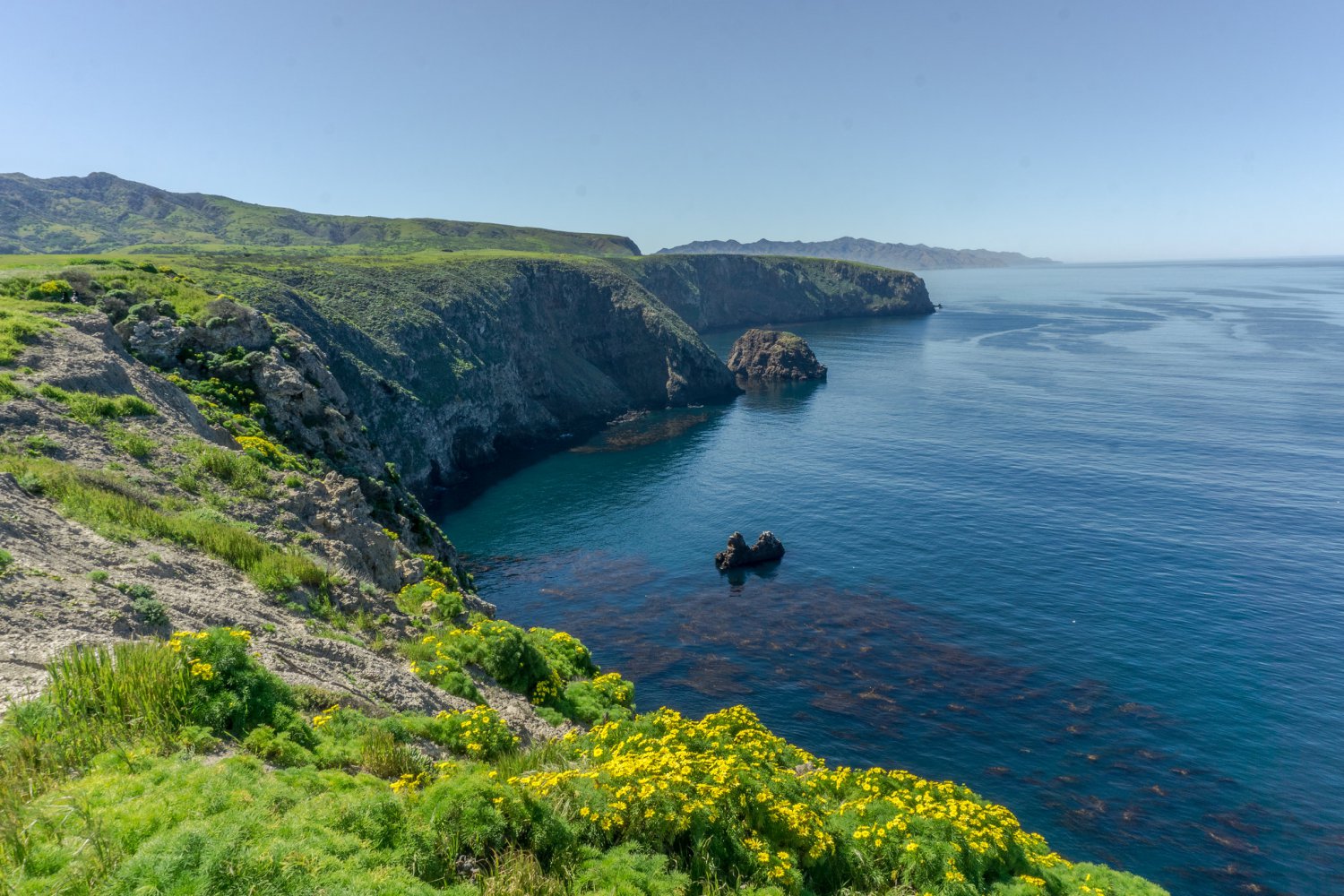 This hike begins with a bit of a climb (the strenuous part), but you can ease the climbing by hiking the trail clockwise (ask the ranger/naturalist that meets the boat), taking the easiest of the two climbs. Once you're past the climb, the trail is flat and sky-filled; nothing but grassland vistas, a vast sweep of Pacific and, across the Santa Barbara Channel, the mainland you've forgotten about. Bring binoculars. In certain seasons, there's a chance of a whale sighting. No kidding.
Distance: 0.5 miles
Difficulty: Easy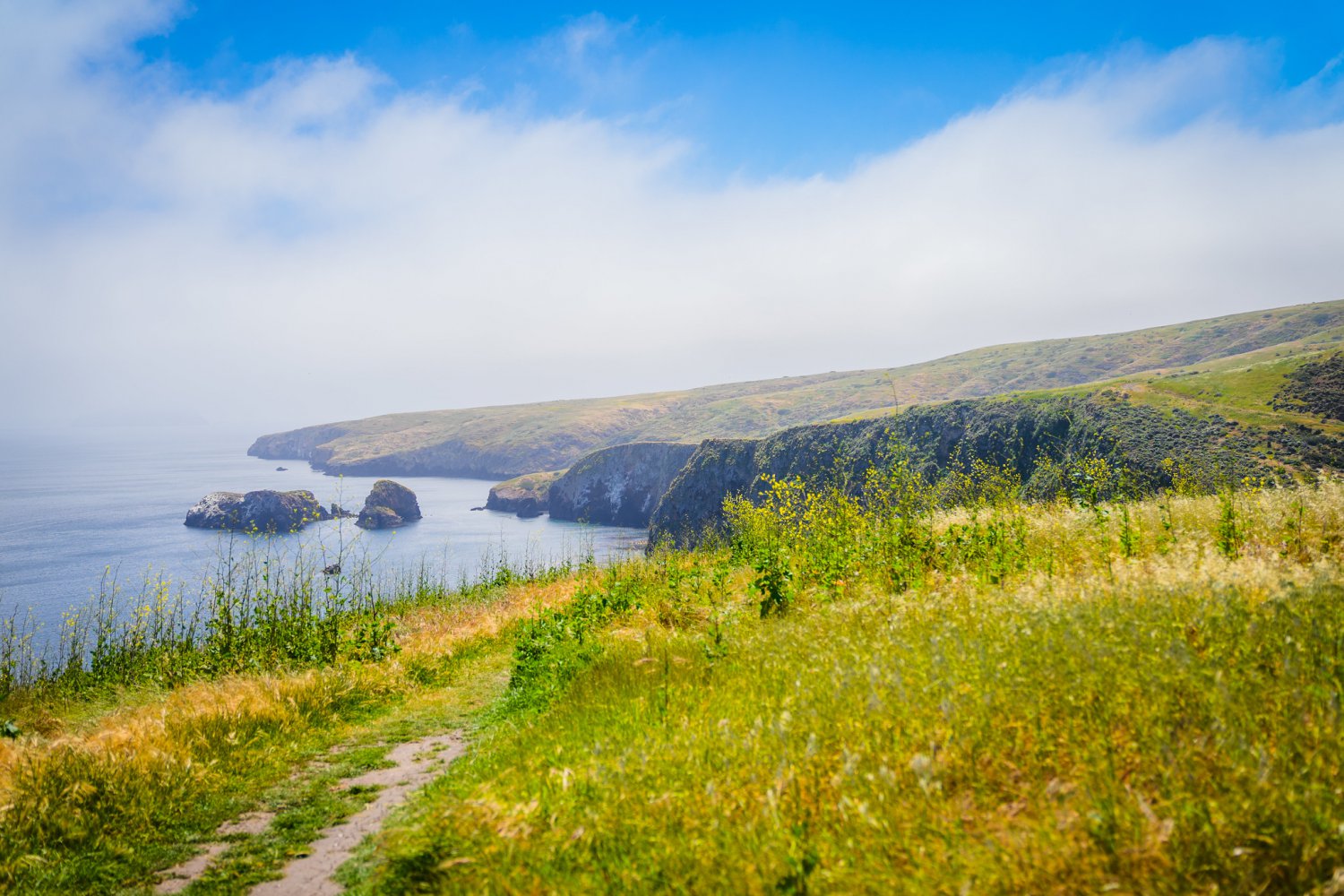 We include this one because little ones shouldn't be excluded from sauntering. We all know they are sponges, and, in sponging up this pretty saunter, well it might just see to the next John Muir. This saunter is short and flat. You'll pass the historic Scorpion Ranch (stop in, they have fun displays about ranch life dating back to the 1800s). Along the path, the kids (and you) will also see cool old farm machinery and tools. Stay alert. There's also a very good chance of sighting something you won't see anywhere else in the world. The diminutive island fox is as cute and bewitching as it gets.
Distance: 18 miles
Difficulty: Strenuous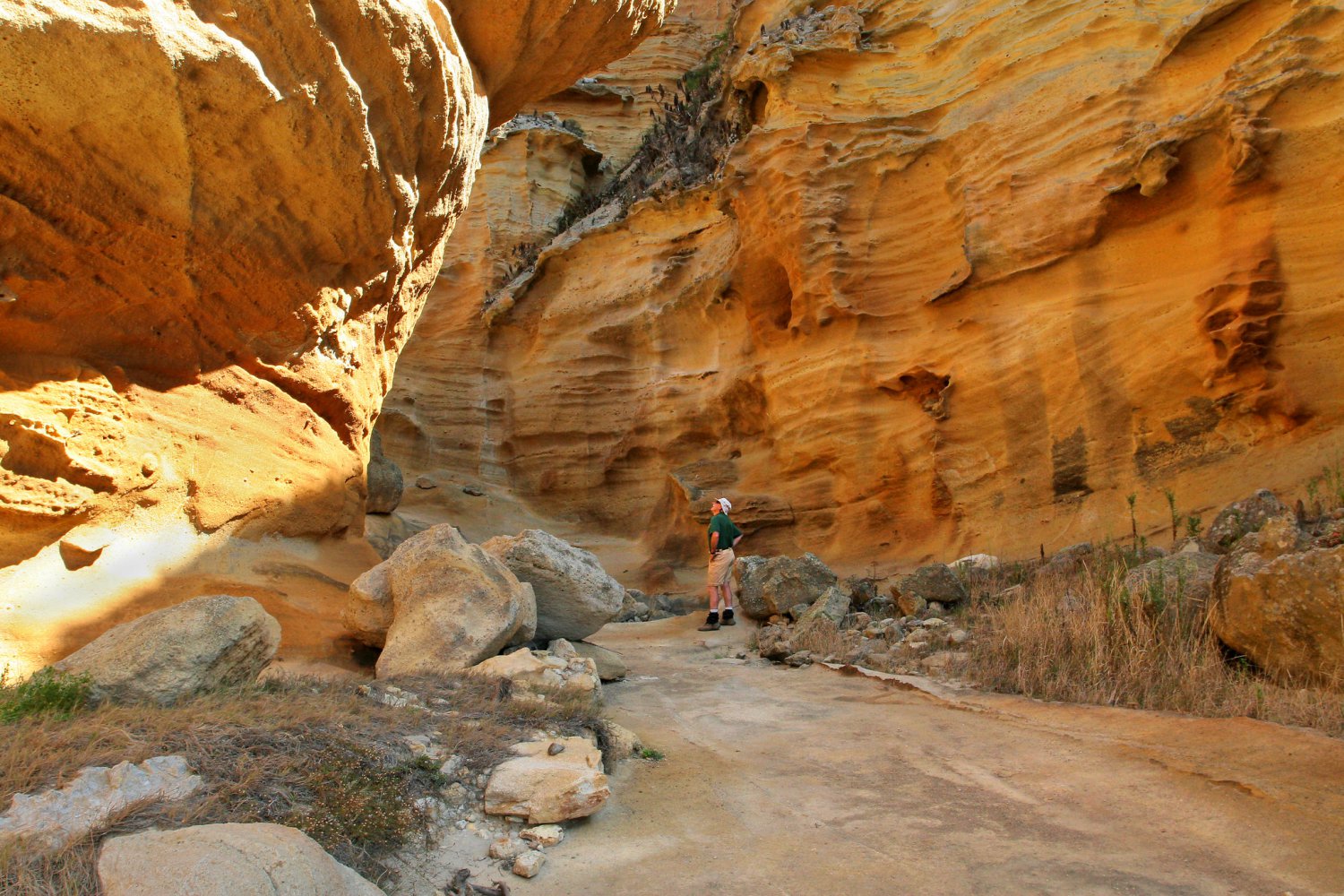 Santa Rosa Island is the second largest island of the islands in Channel Islands National Park, and it is, well, beyond words. Yep, the Island Packers

boat ride to Santa Rosa from Ventura Harbor is 2 -2.5 hours each way, but, honestly, so what? The hiking (anywhere) on Santa Rosa is worth every inch of boat time.
The hike to Lobo Canyon is also worth every step of effort, and, take note, pretty much demands an overnight camping stay (lucky you). You'll first make a long saunter over rolling hills and across natural scrubland (on foggy days it resembles the Scottish moors). Yes, this hike ends at Lobo Canyon, but you should add a little distance and walk into the Canyon. The park service has hewn a path alongside a stream that is at times narrow, at times wide, at times gin clear, at times filled only with wind-blown grass (Santa Rosa can be windy). On either side, canyon walls run up and away and birdsong echoes off the walls. It's more beautiful than it sounds.
Again, highly recommend an overnight. At the end of this day you'll have just enough energy to sit very still and relive your astonishing adventure beneath a flood of stars.
Distance: roughly 4 miles round trip
Difficulty: Easy to moderate (depending on the wind)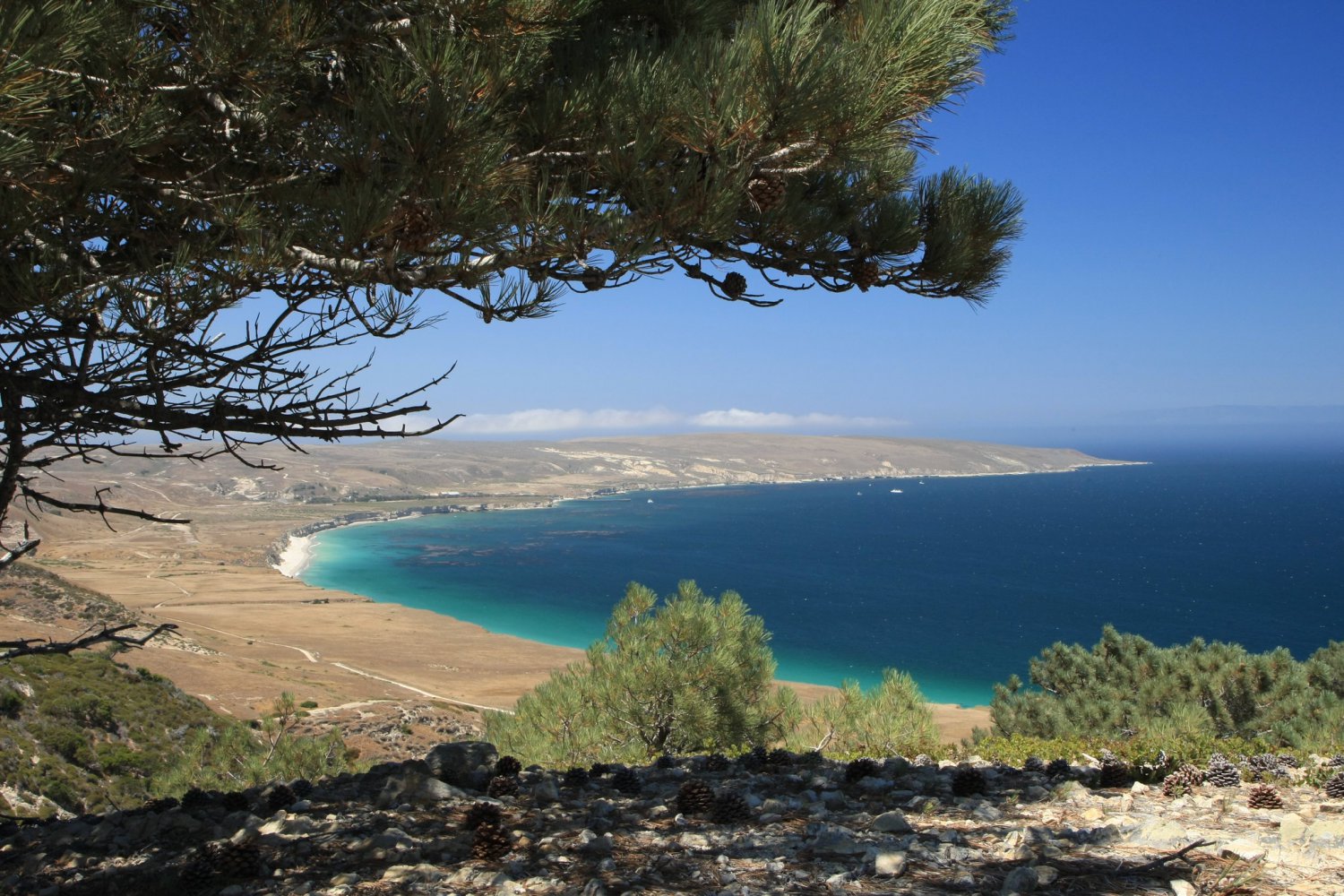 If you do make Santa Rosa just a day trip, here's a lovely, leisurely option. When the Island Packers boat drops you at the Pier, head for Water Canyon Beach. Stretched out along the vast curve of Becher's Bay, the white sand strand might possibly be the loveliest beach you've ever seen. Honest footnote, it can be very windy — but if you are lucky, and it is not, you might even see tiny island fox footprints in the sand. Either way, you'll never forget it.
Want more Channel Islands advice?

These hikes are the tip of the iceberg. You could spend several lifetimes hiking/sauntering about the islands of Channel Islands National Park (oh, if that could be possible). There are dozens upon dozens upon dozens of trails. Want to take do a little advance scouting? The Park now has cool new app that lets you make a virtual visit to the islands. The app includes island stories, self-guided tours, interactive maps, and yes, a host of trails. To learn more go to NPS Channel Islands App.
Discover More
Get to know Ventura, and discover the best things to do around the city.
Ventura Partners With