Posted: Monday, Oct 23rd, 2017
Paradise on a Budget
In this era of "staycations," Ventura is an exciting, affordable solution. Families who visit here can delight in beachcombing, biking, hiking, and so much more—all at the fraction of the cost for a trip to neighboring Malibu or Santa Barbara. So why remain cooped up in your hometown? Come savor a little bite of heaven!
You can start off the day here with a hearty meal at Pete's Breakfast House (established in 1981). Pete's opens its doors from 7 a.m. to 2 p.m. every day, with generous offerings that range from happy-face- shaped pancakes for little smiley people to homemade corned beef hash or—the best dish for someone on a vacation—a "Working Person's" (two eggs, potatoes, and toast).
Alternatively, check out Ventura's Farmer's Markets. There's one in Downtown Ventura, at the corner of East Santa Clara and Palm Streets, that is held on Saturdays from 8:30 a.m. to 12 noon.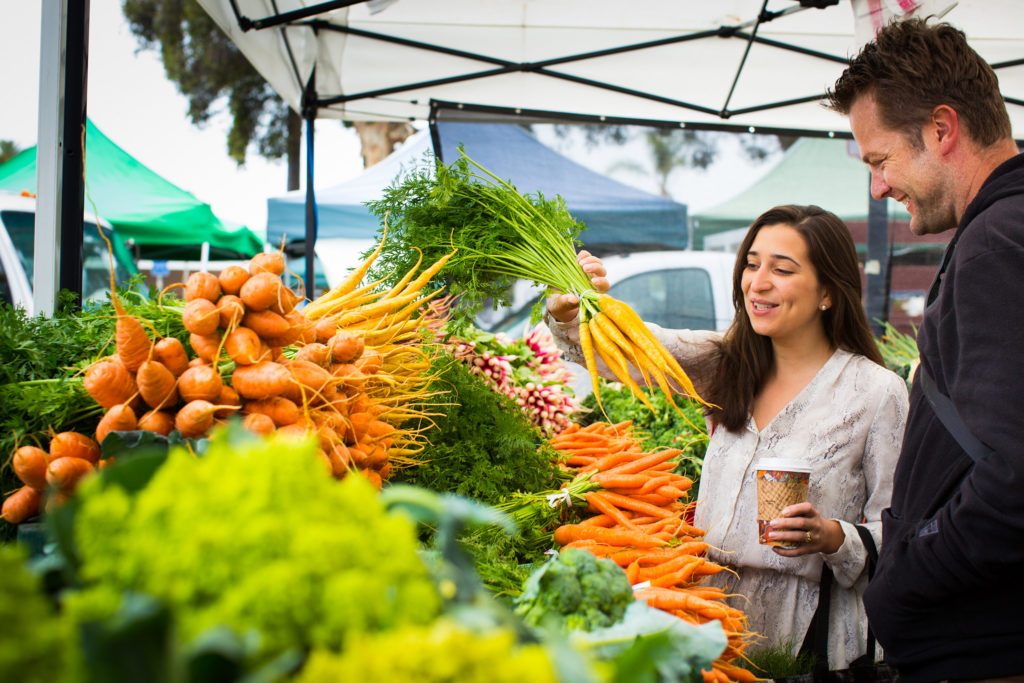 Then, try the one at Pacific View Mall, at the west parking lot on Main Street, that takes place on Wednesdays from 9 a.m. to 1 p.m. In addition to many fantastic varieties of fruits and vegetables for sale, enjoy authentic gourmet tamales, kettle corn, fresh-baked bread, and dessert.
Next, why not visit the Ventura Botanical Gardens—a popular 1.9-mile hiking trail that boasts incredible 360° views of historic downtown Ventura, the California coastline, and Channel Islands National Park and Marine Sanctuary.  Admission is free, though there is a donation box at the trailhead. Barbara Brown, President of Ventura Botanical Gardens, encourages visitors to "Take a break along the way at one of the artistic benches enhancing the trail and enjoy the vistas, or hike to the top and stop for a quick picnic at one of the tables near the cross that celebrates Father Serra's founding of Mission San Buenaventura." Planting has just begun for a garden made up of Chilean plants such as Puyas, Acacia trees and a variety of succulents and cacti—to make this (upon completion) the largest Chilean garden in the world outside of Chile.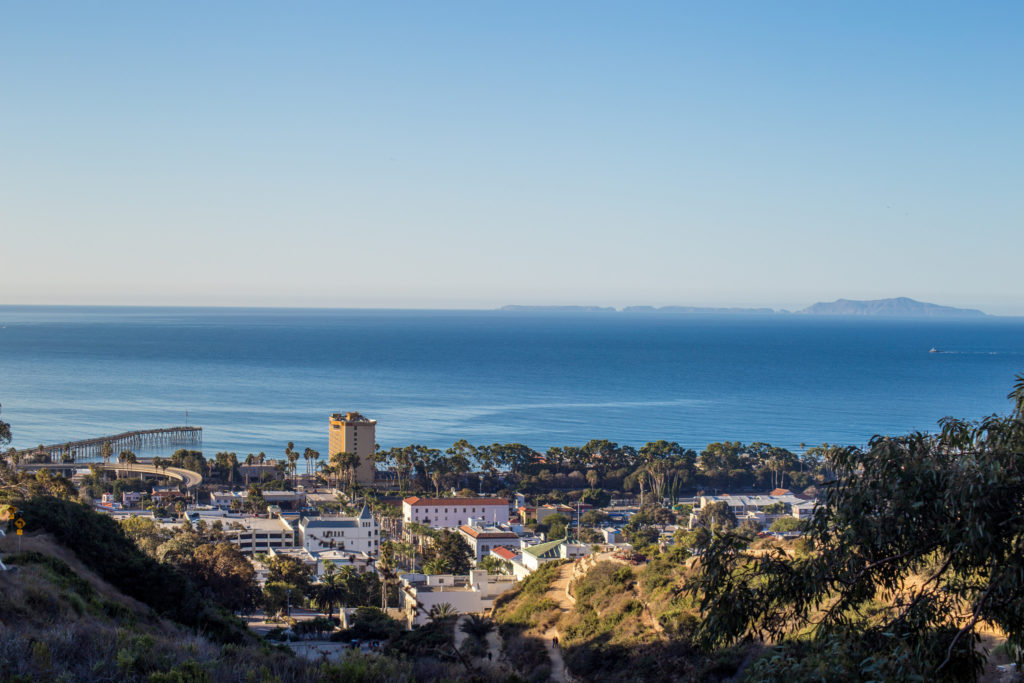 You need never veer far from the water in Ventura. Ventura Aquatic Center houses a water park with slippery slides that is open in the spring and summer for $5 to $8 per person (and free for those under two!). As for beaches, Marina Park Beach provides a safe area for kids to play in. Don't miss the mermaid sculptures there—a festive flute-playing mermaid with her cello-playing sister, whose base is covered in painted tiles meant to resemble fish scales.
At Ventura Harbor Village you can hop on the indoor carousel for a ride, play vintage arcade games, and indulge in decadent homemade fudge or sticky caramel apples. The nearby Harbor Cove Beach (nicknamed "Mother's Beach" for its protected shoreline) has a reputation for being the best swimming beach around thanks to its jetties and breakwater.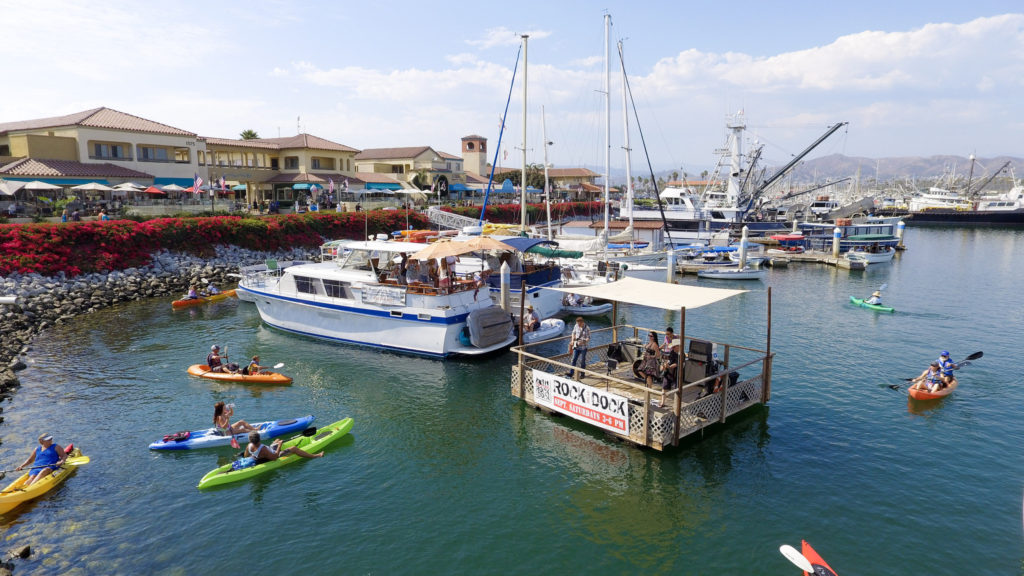 You can certainly visit Ventura Hobbies, a thirty-year-old craft shop where you will find fun toys for the shoreline, such as kites, toy airplanes, and water rockets. "There's always a breeze blowing in Ventura," owner Vernon Morseman says. This makes for prime kite-flying weather! Kites at the shop start at $20. Or, if you prefer, bring your own kites from home.
Another fun beach activity is bike-riding. Wheel Fun Rentals and Ventura Bike Depot both offer tandem (or "surrey") rides for up to four people, in addition to cruisers. (Bikes range
from $14 to $30 an hour.)
Lakeshore Learning Store offers free crafts for kids every Saturday from 11 a.m. to 3 p.m. Other kid-friendly venues include Skating Plus (relive the '80's without the caked-on
aquamarine eyeshadow, knitted legwarmers, and feathered hair), Buena Lanes (a popular bowling alley), or Golf N' Stuff (miniature golf, go-carts, and bumper boats).
By the late afternoon, a little retail therapy is in order! Try two thrift shops among many: C.A.R.L. (Canine Adoption and Rescue League) Boutique and Boys and Girls Club Thrift
Store. Whether you are looking for children's clothes, toys, something frilly to add to a child's dress-up trunk, or a little black dress—these shops have it all!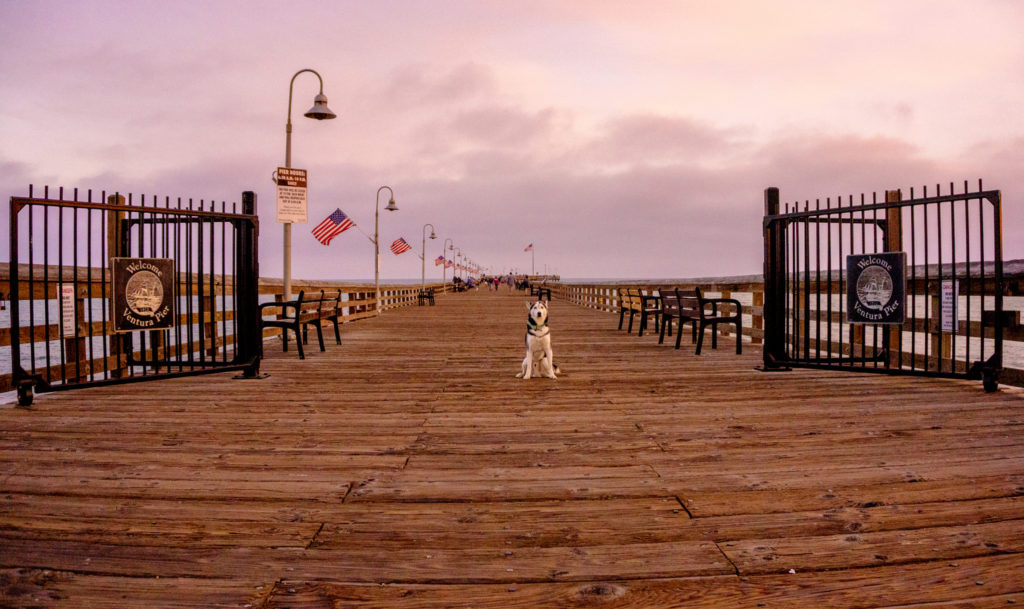 At the end of the day, it's time to stroll over to the Ventura Pier and Promenade. Grab some spicy Mexican fare at Beach House Tacos and then walk on the pier to people-watch. On a
recent night, serene couples rolled up their jeans and lingered arm-in-arm at sunset, a young boy on the side of the pier reeled in a fresh catch, children raced in and out of the surf,
waterlogged dogs sprinted for gritty, sand-covered tennis balls, tiny surfers rode the waves in the distance, and an exuberant young girl with a blue and orange kite chased after the salty sea
breeze.
Aren't you happy you didn't stay at home?