Posted: Thursday, Jul 18th, 2019
By Land & Sea: 72 Hours in Ventura, California
by Josiah Roe Images by Josiah Roe
With its vibrant downtown, entrepreneurial grit, towering hills and
gorgeous coastline
, Ventura offers the outdoor-adventure traveler an array of
activities
including one of the best kiteboarding locations in California. Towns along the
California coast
are almost always considered charming and Ventura is no exception. Its natural beauty – a product of being between two free-flowing rivers, the Pacific Ocean with the Channel Islands just offshore, and the Topa topa Mountains – has attracted surfers and
artists
for decades.
Its proximity to the twin economic engines of the agricultural Santa Clara Valley and Greater Los Angeles – under two hours to LAX – has helped it to retain a vibrant business and blue-collar soul without the bourgeois pretensions of its neighbors.
These days the "
City of San Buenaventura
" (named for the 13th Century Franciscan Saint Bonaventure) plays basecamp to a half dozen outdoor
activities
while offering an ever-increasing array of unique
lodging
and
dining opportunities
. You can stay in a fully restored and modernized Airstream trailer at
Waypoint
, walk to dinner by the
Pier
at the
Aloha Steakhouse
, and then be up early the next morning for a sunrise surf session a couple blocks away at C-Street, or go on a long
cycling
loop right from the Ventura Promenade into the Canyon.
Day 1
4:00 pm – Check-In
Waypoint Ventura is a wholly unique vintage trailer hotel right in the heart of Ventura and is within walking distance of all of the
nightlife of downtown
, the Pier, and the
beaches
. Its restored trailers vary in size from sleeping two comfortably, to accommodating entire
families
, and the Waypoint grounds feature fire pits, corn hole, and even bikes you can borrow to explore Ventura. Every little detail of the resort is designed to perfection and is an Art Deco lovers' dream.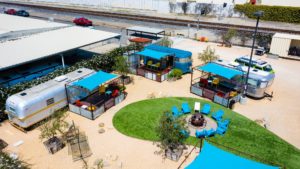 5:30 pm – Sunset
Explore Ventura Pier
No visit to Ventura is complete without a visit to the
Ventura Pier
, originally built in 1872 as a transportation hub for lumber, agricultural products, and crude oil, and is now one of the most scenic places to take in a sunset with views of the city skyline, the
Channel Islands
,
Surfer's Point,
and the Topa topa Mountains.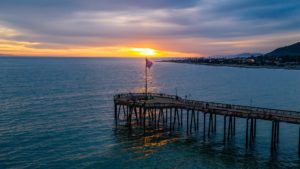 7:00 pm
Just off of the Ventura Promenade at C-Street and Harbor, the Aloha Steakhouse serves up some of the finest steaks in the City. The bone-in ribeye is as it should be: cooked medium rare (unless otherwise ordered) and paired with a sturdy
Malbec
or Paso Robles Zin.
The Maker's Manhattan
is a solid choice but the Scottish Mule is a seafaring twist on a classic.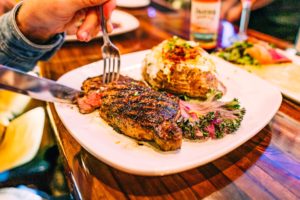 9:00 pm
Named for the mountains that overlook Ventura to the north, Topa Topa Brewing is a local institution and is popular with the surf crowd. The Cali Common and Sespe Pils are imminently refreshing and drinkable, and perfect before a comfortable
night's sleep
.
Day 2
8:00 am
Breakfast Burritos at Corrales
Open since 1974, the bare-bones Corrales makes breakfast
burritos
of proper proportions, designed to refuel after a surf session or fuel an upcoming ride.
9:30 am
Cycle Santa Ana Road
An understandable host to the annual
AMGEN Tour of California cycling event
, Ventura is the hub of numerous cycling routes and loops that lead through canyons, over the mountains, and along the ocean. Santa Ana Road is one such route that begins at Foster Park in the heart of the Ventura Canyon. For bike rentals, repairs, parts, and local info, be sure to stop by the
Ventura Bike Depot
.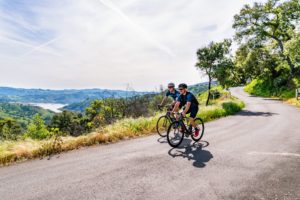 Noon
Social Tap's SoCal cuisine with great outdoor seating but with plenty of shade makes for a great place to do lunch with friends after a long ride. The tacos and chili are on point, and both go well with the Social Tap Blonde Lager.
2:00 pm
Afternoon Coffee at Prospect
The hip and modern Prospect Coffee Roaster is both style *and* substance, with a talented staff of knowledgeable baristas who can make a Cortado/Gibraltar with the best of them.
3:00 pm
Since opening in 2011, Ventura Spirits has sought to create spirits with a distinctly Ventura personality: whether the Opuntia prickly pear brandy or the Wilder Gin, all feature local, California ingredients from the Nopal cactus to the leaves of the pixie mandarin (shout-out to Ventura County neighbor, Ojai). The
tasting room
is open every Friday from 1:00 PM to 5:00 PM and Saturday from Noon to 5:00 PM, but call ahead about the possibility of getting a tour when the line is running. It is a fascinating experience.
5:30 pm
The Ventura Harbor is home to several great restaurants, dive shops, and is the gateway to the Channel Islands. It is also a great place to learn to paddle board. The jetties provide protection from swells and with a little experience, it is easy to paddle out to the Pacific for a breathtaking sunset on the ocean.
7:00 pm
No visit to Ventura is complete without a visit to the iconic tiki bar: VenTiki Lounge and Lanai. Classics like the Mai Tai and Grog are always a good choice, but for a wake-up call try the Rusty Harpoon. Their menu has grown and been refined to Pork and Ahi Sliders, and a remarkable Spam Musubi that is a must try, as are the Island Pork Ribs.
Day 3
6:00 am
Surf Emma Wood
Emma Wood State Beach has both a beach break and a decent right point break. Depending on the time of year (especially in the summer) they can be punchy and quite good. If you visit in spring the hills will be alive with wildflowers and
green like Ireland
.
8:00 am
Breakfast at Johnny's
On "
the Avenue
" on the other side of Grant Park is the hyperlocal
Johnny's Mexican
, famous for his killer burritos (and ridiculously cheap!), which are the perfect refuel after a surf session. Get an "Orange Bang" for a sugar rush like no other.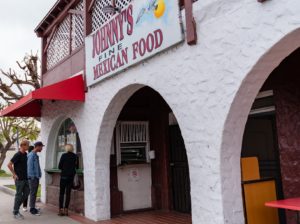 10:00 am
Take the morning to wander Downtown Ventura. Be sure to duck into the
Visitor's Center
on California and Santa Clara, and after going around the corner to the adorable
El Jardin courtyard
for a coffee at Palm and Boy. It is a wonderful place to sit outside and marvel at the Art Deco and mission revival
architecture
.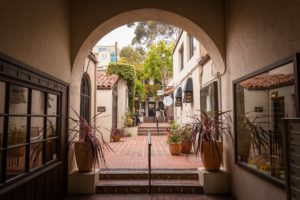 Noon
Many claims to be "
World Famous
" but the
fish tacos
at Spencer Makenzie's have earned the title. The atmosphere, food, and service are all fantastic, and the outdoor seating makes it a perfect spot to relax after a surf session. The hot sauce is a must-try and grab a bottle for the road.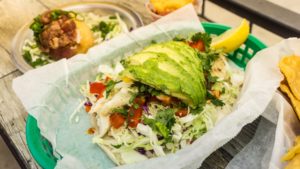 3:00 pm
Kite Board Surfer's Point
Surfer's Point is a well-known surf break, but right off the point when conditions are right is an excellent series of breaks for kiteboarding and kite foil-surfing. Typically the winds pick up mid to late afternoon, making for some incredible sessions leading right up to sunset. The Ventura Kiteboarding Association does a great job of being friendly to newcomers and is well worth contacting if you are interested in more information on local conditions.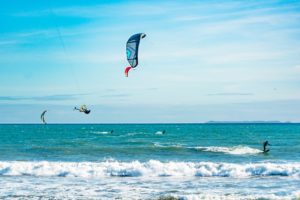 6:30 pm
The original craft brew company in Ventura, Anacapa and its 7-barrel brewhouse creates a solid mix of accessible lagers and pilsners, with the more esoteric Belgian Tripel and an IPA that will teach you a lesson or two about drinking IPA's, in the good kind of way. Their chicken and waffles is a protein and carb infusion after an afternoon on the waves.
8:30 pm
All Around the Campfire at Waypoint
The atmosphere at Waypoint is wonderful, as are the fire pits and s' mores they set out every night. Grab your friends (and a bottle or two from
Ventura Spirits
), meet your neighbors, and have a wonderful time into the wee hours of the night.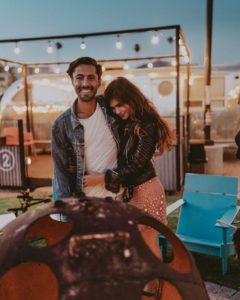 Day 4
8:30 am
Family own and run since 1981 and using locally sourced ingredients, Pete's Breakfast House is a Ventura Institution. The AM Burger is a clever take, going with a smaller, lean patty but with two eggs and potatoes. Do not miss out on their homemade strawberry preserves.
10:00 am
Bike the Ventura Promenade
The Ventura Promenade is the front porch of the city, running from the Pier to Surfer's Point and part of a larger coastal trail system running from the State Beach all the way to Santa Barbara. The stretch from the Pier to Surfer's Point is one of the most scenics and is easily accessible from Waypoint merely a block away and the bikeable walkway over the 101 at Ash Street. As a final stop, a visit to
Beach House Fish
is always a good choice.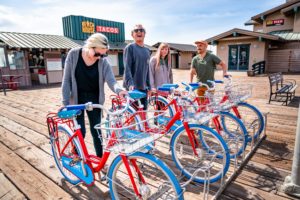 Originally featured on the
Outbound Collective.
For more great stories, request our FREE inspiration guide right to your door!
Check out upcoming events!
Discover More
Get to know Ventura, and discover the best things to do around the city.
Ventura Partners With