Posted: Wednesday, Nov 30th, 2016
Ventura, a little known coastal city
by Durlynn Anema
photo by
Gazing at a "calm before the storm" ocean, the Channel Islands, and the coastal hills ending at the coastline, I recall that many people don't know about Ventura, a coastal gem sitting between Santa Barbara and Santa Monica.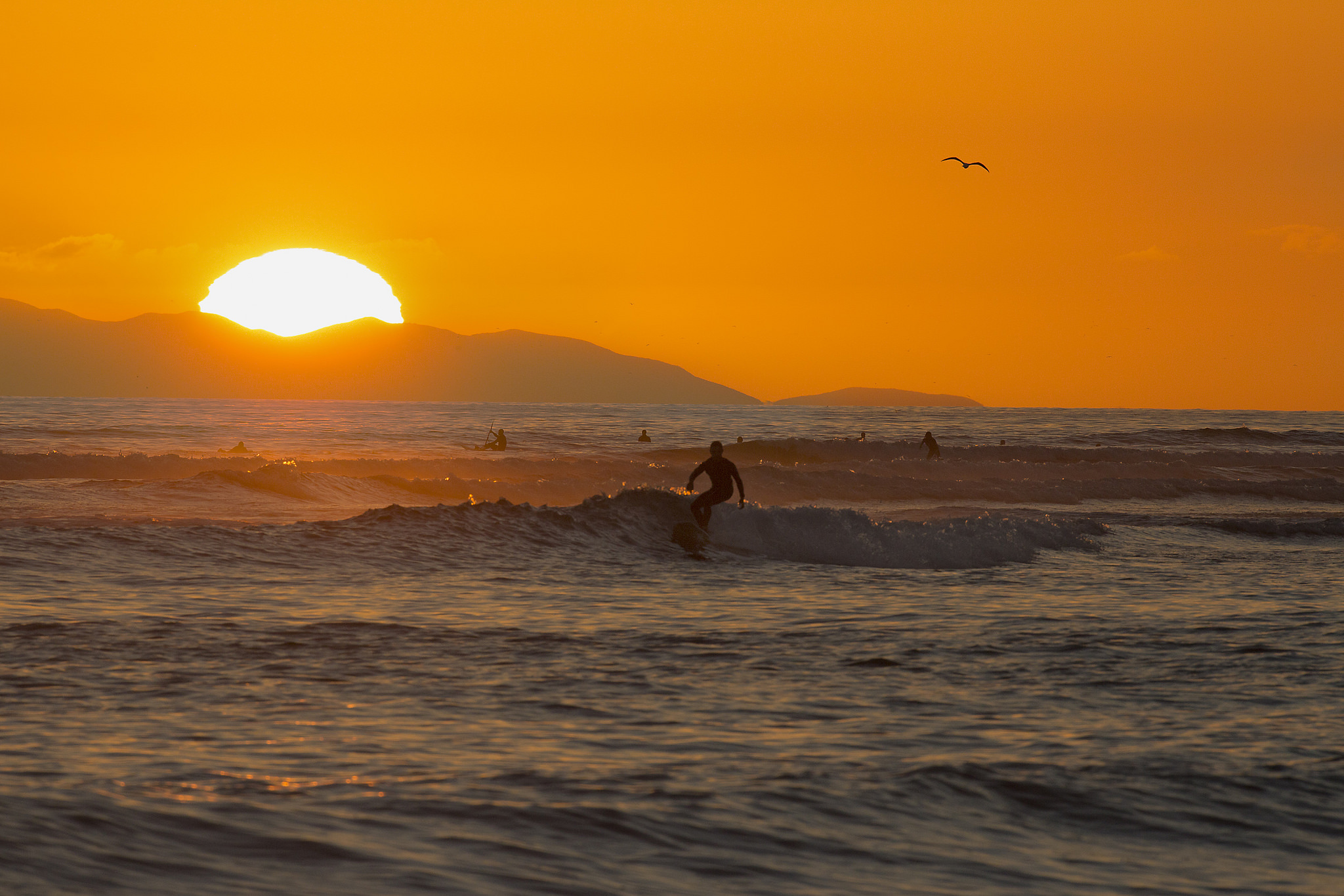 Ventura has been a yearly destination since 2005 when Vern and I discovered a Southern California coastal town that wasn't overcrowded. We could go to the beach and have plenty of space as well as explore history including the San Buenaventura Mission. Buenaventura means land of good fortune — and we felt it was our good fortune to discover this coastal beauty. About 30 miles south from Santa Barbara the coastline curves east forming a semi-bay, then straightens out clear to Santa Monica. Within this area are Ventura and Oxnard. The original town on the ocean had a long pier which still exists today for sightseers and fishermen. Added to the landscape is Ventura Harbor, a sheltered inlet where pleasure and fishing boats dock. Immediately adjacent are The Keys — homes with their own docks located on manmade keys. Restaurants and shops are found at Ventura Harbor Village on the west side of the harbor. And then further west is a stretch of beach to explore and enjoy.
What amazes me is that when I say I'm going to Ventura people don't always know where it is. The drive from the Lodi area is a maximum of six hours depending on I-5 traffic. You turn west at Highway 126 and travel to Ventura via two delightful towns — Santa Paula and Fillmore. You might want to stop in Santa Paula to view their downtown murals. My main adventure while staying in Ventura is exploring the beaches which stretch in all directions. It also is fun to sit on the beach where surfers congregate to watch their maneuvers. Much of the beach area has breakwaters which move gentle wave action onto the beach. What fun to watch sailboats and fishing boats go out through the breakwaters to the ocean. More than once I've seen dolphins performing along the shore as well as sea lions barking to each other. A main Ventura attraction is a boat trip to one of the Channel Islands. The headquarters of Channel Island National Park are in Ventura and should be visited before making the boat journey. While I'm writing this I can see Anacapa and Santa Cruz Islands which is rare because they often are covered with fog or the Southern California haze. The largest island is Santa Cruz and boat trips daily make this a destination. On the island is an extensive trail system for both novices and serious hikers. No accommodations or eating facilities are available so you have to bring your own lunch. There are camping spots. I've met a number of people who camp for one or more days on the island. In the summer, snorkeling is fun because the area is still pristine — plus swimming feels refreshing because the island can be quite warm. Boats also go to the other islands, although not as often. Anacapa, the one closest to the mainland, is a half-mile wide and a mile long and is quite rugged. It does have three miles of hiking trails. The other islands — Santa Barbara, Santa Rosa and San Miquel — require longer trips with camping suggested if you want to explore. And from November through April you might see whales while on your boat adventure.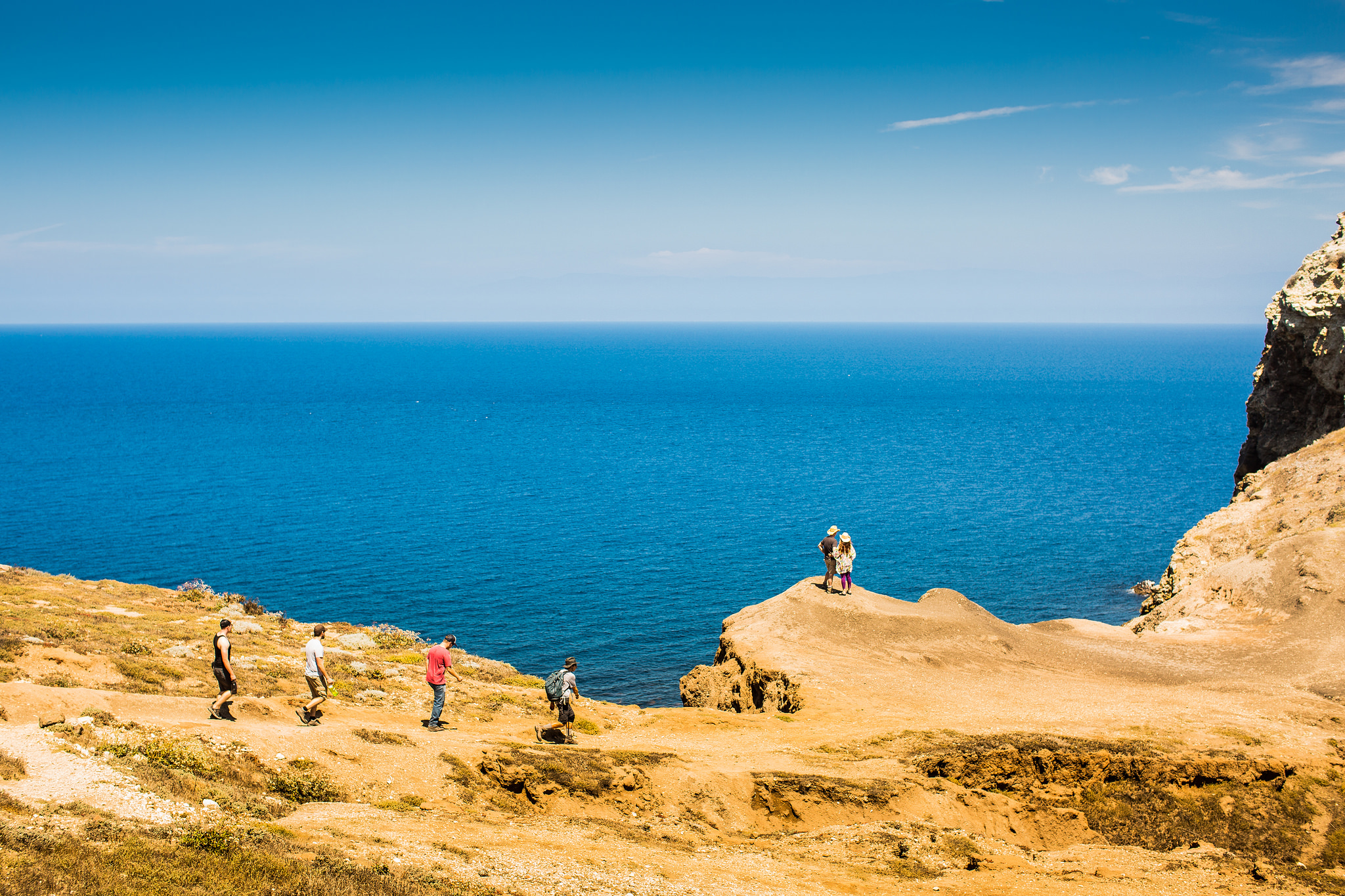 Ventura, like most Southern California localities, likes to boast about the movies made in the area. Films and TV shows filmed there include The Aviator, Castaway, Erin Brockovich, Little Miss Sunshine, and Starsky & Hutch. The city promotes a film festival in July to salute their place in the film industry. Hiking is not confined to the beaches. In the hills above the city are several hiking trails — all of which lead upward so you can view the entire coastline. As you look down on the populated area and the islands beyond, you think back to when the Chumash were the only occupants of this beautiful area. As a child studying history I often wondered why no books talked about Native Americans in California. Now I view what these fortunate natives had and realize they didn't have to fight for food or a place to live. They had some of the most beautiful land in the world. They could afford to be peaceful and simply enjoy what they had — the islands in the summer and the mainland during the winter months. What more did they need? Visit Ventura sometime. You'll thoroughly enjoy it.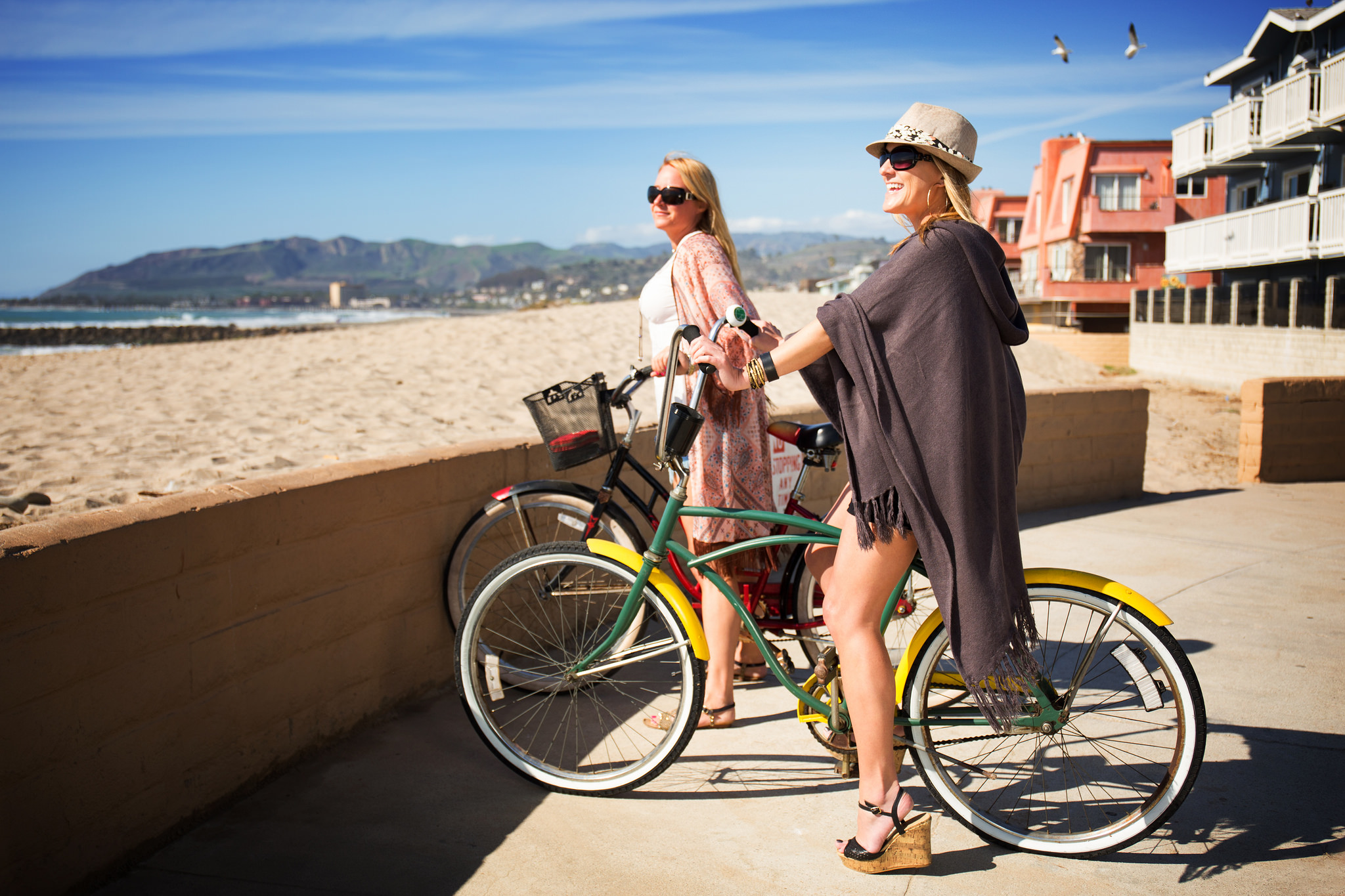 This article originally appeared on
Lodi News
.
Discover More
Get to know Ventura, and discover the best things to do around the city.
Ventura Partners With