Posted: Tuesday, Apr 7th, 2020
Explore the Channel Islands in your Bathrobe
by Visit Ventura
To see the world, things dangerous to come to, to see behind walls, draw closer, to find each other, and to feel. That is the purpose of life.
— The Secret Life of Walter Mitty
For everyone's sake, we are being asked to stay close to home again, but that doesn't mean you have to stop traveling and dreaming. Walter Mitty closed his eyes and daydreamed wild things, but even Walter's hyper-vivid imagination couldn't have imagined the virtual travel toys we have at hand today. So why not sit back and have a load of fun? And, in the process, lay the groundwork for something very important… the future.
Drift out to the
Channel Islands
, and enjoy the gripping majesty of
bald eagles
and
peregrine falcons
or
scuba dive through a cathedral kelp forest
. Or
explore any — or all
(Why not? You won't get tired)) — of the Channel Islands, a wild and wondrous place where housecat-size foxes scamper through fields of Seuss-like flowers, and moon and sunshine down on the untamed and the empty. And kids driving you batty? 'Er, are your children in need of some sound education?
The Channel Islands Live Archived
programs offer a treasure chest of videos, explaining all kinds of things. What is Kelp? Now you don't have to make up an answer. Thanks to Patagonia, you can surf, ski, sleep in a snow cave, and ramble all the way down to Chile courtesy of "
Mountain of Storms
," a gripping, heart-throttling movie that starts right here in Ventura.

Perhaps you only want to stretch your virtual legs slightly. Take an amble around
Ventura Harbor.
Maybe listen to a little live comedy, tour an art gallery, or ride a jetski across the sunset.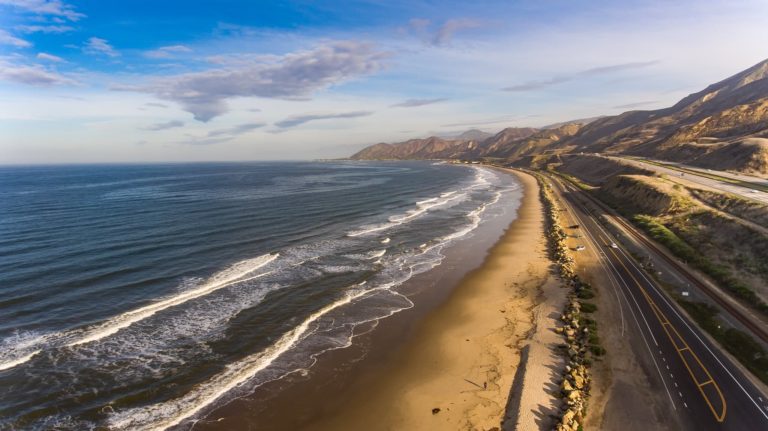 Take a
Central California road trip
so real you can almost (be thankful for virtual) smell the blurting, honking, rippling mass of Piedras Blancas elephant seals, and feel your heart pulse to the hypnotic beauty of jellies at the Monterey Bay Aquarium. And, courtesy of the
Internet Archive
— and the joy of books — you can travel anywhere. You don't even have to be earthbound (start with anything by Robert Heinlein or Ursula K. Le Guin). A digital collection of 1.4 million books, the National Emergency Library gives you the chance to dip into the imaginations of countless great writers. Along with inspiration — and goosing your adventure gene — you've probably already realized the other invaluable value to this virtual wanderlust. Yep, use these tools to do your advance planning. Because the real world is waiting out there. And, when the times comes, you'll know exactly where you want to go to fulfill Walter Mitty's unerringly wise purpose of life.
Discover More
Get to know Ventura, and discover the best things to do around the city.
Ventura Partners With