Posted: Saturday, Sep 16th, 2017
Brewer Sessions with Topa Topa's Casey Harris
by Rachel Hommel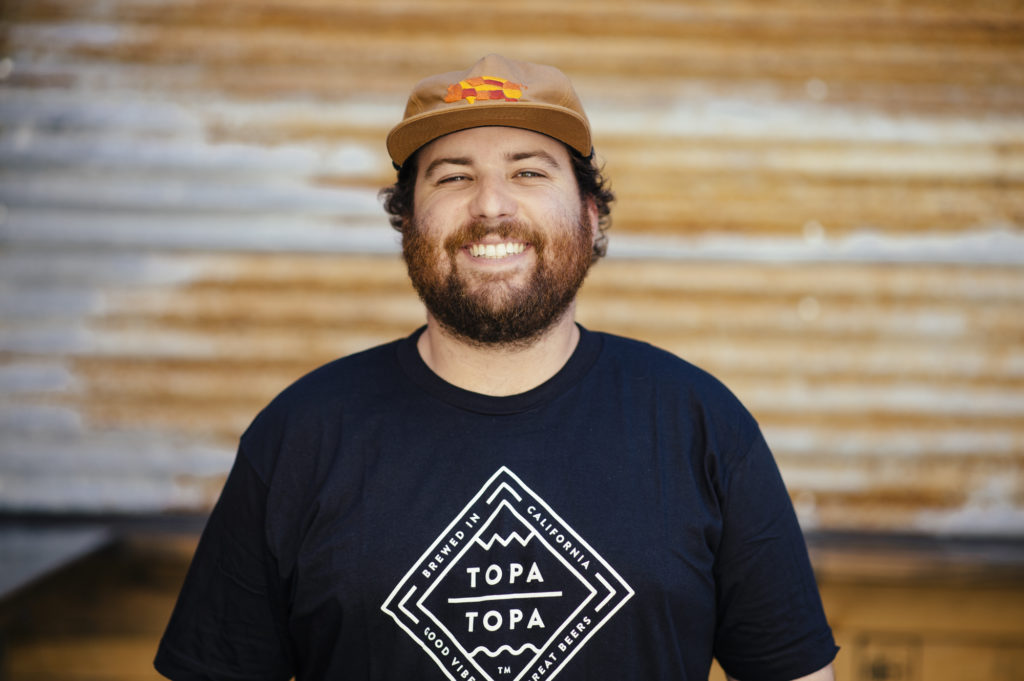 Brewer Sessions is a monthly Q&A with your neighborhood brewer, keeping visitors and locals of Ventura thirsty. Read on for what makes that perfect pint.
Brewing in his garage in Isla Vista, UCSB alum Casey Harris always had a thirst for good beer. Leaving aspirations of law school behind for beer glory, Santa Ynez native started interning at Santa Barbara Brewing in 2011. Moving to San Diego's Stone Brewing in 2012, he learned the craft of small batch brewing, working in their R&D department. Connecting with fellow beer geeks Jack Dyer and Kyle Thompson, who operated a "Brew-Op" in San Diego, a brewery concept was born, moving their trade to Ventura in 2015. Named after the stunning mountain range in Ventura,
Topa Topa Brewing
believes in thinking big and staying small. Casey and I sat down to discuss quality, craftsmanship, and community spirit in Ventura, one sip at a time.
Q: How long have you been brewing? When did you realize you wanted to brew professionally?
I started home brewing when I was in college, really just as a hobby. We were sick of asking people to buy us beer, so we decided to make it ourselves! I didn't think much of it, until around senior year. I was geared up to go to law school and then got cold feet and decided to pursue brewing to see if I liked it. I fell in love with it.
Q: Ventura is refreshingly human. If Ventura could be characterized in a beer, what beer style and flavor profile would it encompass?
Level Line Pale Ale really comes to mind. To this day, Pale Ale is still one of my favorite styles of beer but its slowly fading away due to the IPA. But there's something so nice about an approachable balanced Pale Ale, with a firm hop profile, nice malt backbone… just an everyday beer. I view Ventura as that, it's pretty timeless. It will always be your friend.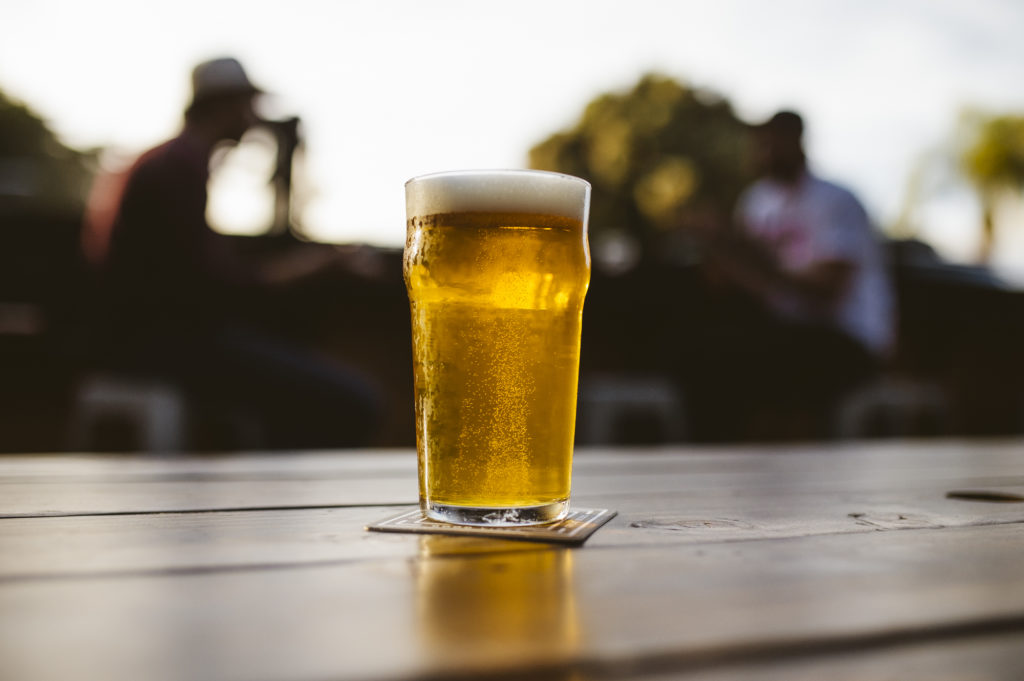 Q: Venture Out. When not brewing, what is your favorite outdoor activity? (and which Topa Topa beer comes along for the ride?)
Definitely
hiking
, it's beautiful here. We have the best of both worlds, with the beach and the mountains right here…though, I would say, eating is probably my favorite activity! Our Sespe Pilsner is definitely a brewer's beer. You can always judge a brewery by their lagers or pilsners. In order to make really clean crisp flavors, you have to be consistent. We really pride ourselves on our lagers and our consistency, batch to batch. The Pilsner is so refreshing after a hike.
Q: Eat. Drink. Repeat. What is your favorite meal in Ventura? Which of your beers pairs best?
We share a street with
Spencer Makenzie's
, I love them. A Chief Peak IPA and their OG fish taco…I do grilled, Kyle on the other hand, doesn't think a fish taco can't be fried. Either way, that combo is hard to beat.
Q: What does Ventura mean to you as a city? How does it influence your style of brewing?
The coolest thing about beer is that it's approachable, it's for everyone. You can be sitting at the bar next to a blue collared worker or a high powered attorney and they can share that common bond over beer. Ventura is a really eclectic city and our beer mirrors that approachability.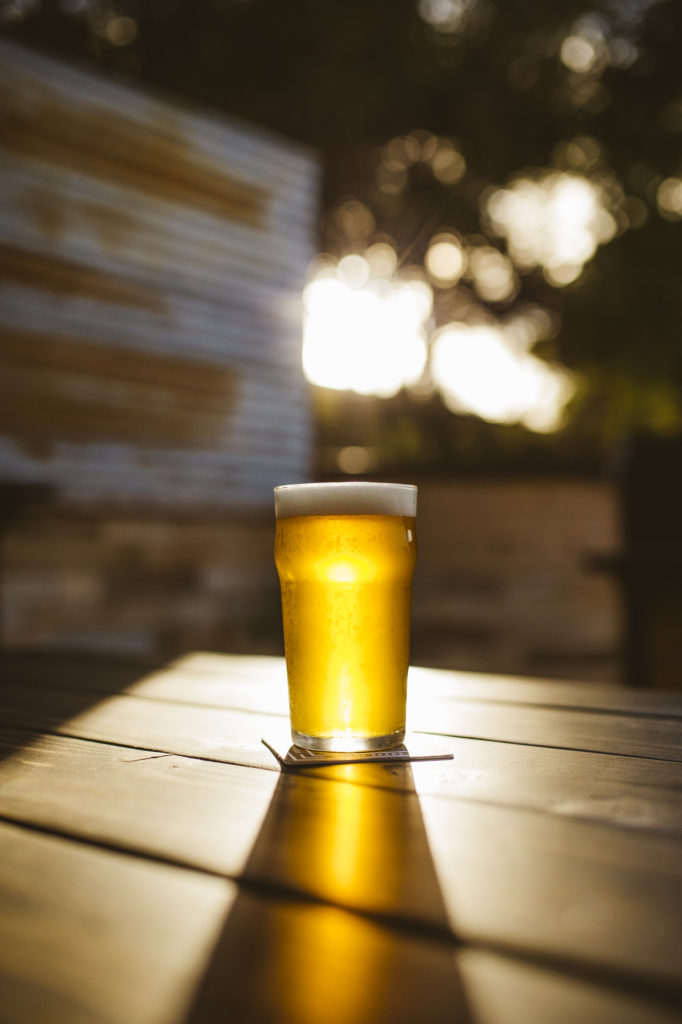 Q: Finish this sentence. If I wasn't brewing beer, I would be…
Drinking beer!
Q: What's your favorite spot in Ventura to drink a brew, when not at the tasting room?
I'm really excited for our friends over at
Fluid State
. They really nailed it, with their aesthetic, ever changing beer list, and overall approach to beer in general is spot on. We love hanging out there. Photos courtesy of Topa Topa Brewing Company
Discover More
Get to know Ventura, and discover the best things to do around the city.
Ventura Partners With