Posted: Monday, Jul 13th, 2020
Ventura's Thirsty Thursdays are Back!
Featured image by Kamilo Bustamante
by Visit Ventura
Thirsty Thursdays are back! Why? Because Venturans (and those who love Ventura) always support each other, and, well, honestly, we're always thirsty. New twists, new beers, wines and spirits, new opportunities to broaden your hops/grapes/distillates horizons. First up on the fun-loving docket, our good friends at
Topa Topa Brewing Company
stepped to the virtual bar on Thursday, July 16th (4 pm). Topa Topa has always supported the community in so many ways — in these challenging times, it was Ventura's chance to support them. If you signed on for the virtual Topa Topa tasting, our heartfelt thanks. If you didn't, don't worry (though you did miss some great beer). Plenty more opportunity to show your Ventura love and support…  on the docket in the coming weeks of Thirsty Thursdays,
Ventura Coast Brewing Company
,
Ventura Spirits
,
Rincon Brewery
, and
Paradise Pantry
. Thirsty Thursdays aren't just a tasting. They're a chance to laugh and learn (there can never be enough of either), and a chance to support Ventura's liquid magicians, who, like so many, continue to face challenging times. Your chance to do good while sipping good. Fact is, you don't even have to sip. How you drink in the privacy of your own home is your business.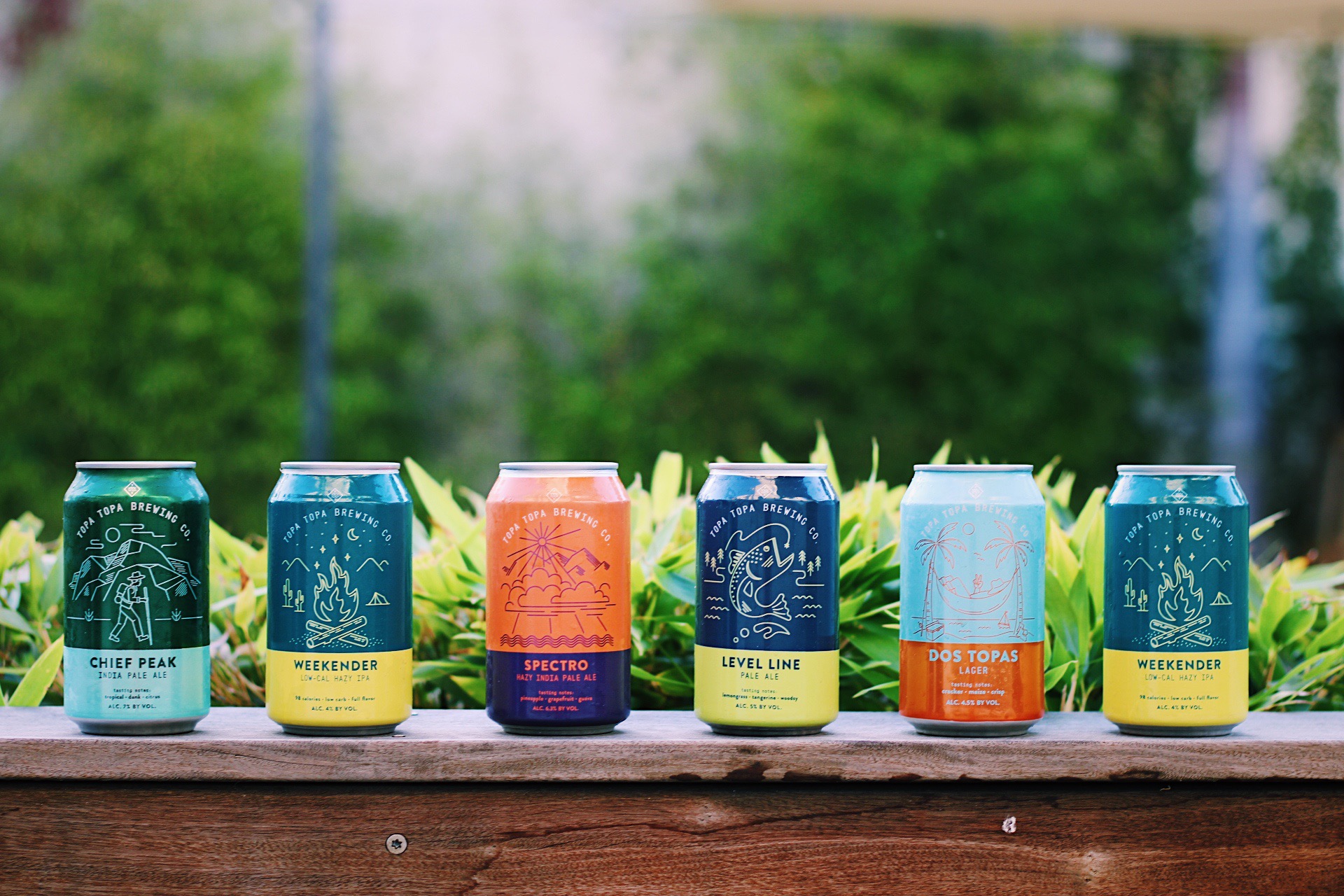 Thirsty Thursdays work simply. Each Thursday (4 pm Pacific time), a Ventura winery, brewery or distillery steps to the virtual counter to do a live virtual tasting; a few different wines, beers or spirits. They will explain what you are tasting, and how they came up with the tastes you are tasting. How long does it normally take to go from concept to finished brewery quality beer? How many test batches does it typically take to get it right? They'll answer those questions, and whatever else you have. You, in turn, will sip and murmur appreciation and maybe even practice a little retention. All you really need to do is purchase the week's homework beforehand; just check the winery/brewery website for how they are doing things (curbside pickup, delivery etc.). Maybe pick it up a few days in advance, so that you can display it prominently somewhere in the home. Anticipation is part of the tasting process. And a last serious note. Once again, Ventura's breweries, wineries and distilleries — and, more to the point, our hometown neighbors — can use your help. And helping, well that's what Venturans do. Thank you, our friends, for your kind support. It won't be Thirsty Thursday without you. We raise a glass to you.

Topa Variety 6-Pack $12.99
This package includes one of each of our core beers and two of our new seasonal beer, Weekender. We also have a limited supply of our recent Independence Pale Ale that we would like to encourage customers to purchase as well. Jack will be highlighting Ind. Pale as well during the tasting and giving a sneak peak to some of our upcoming beer releases.
Dos Topas Mexican Lager
Level Line Pale Ale 
Spectro Hazy IPA 
Chief Peak IPA 
Weekender Low-Cal Hazy IPA 
These will be available for curbside pickup only at our Ventura Taproom locations (Colt Street and Thompson) to encourage local support for to-go and keep everything streamlined for packaging.
To order curbside, customers will go to this link and choose Thompson or Colt Street

Discover More
Get to know Ventura, and discover the best things to do around the city.
Ventura Partners With