Posted: Tuesday, Jan 3rd, 2017
Raise your glass: Ventura's craft beer scene is happening
by Allison Costa
A plethora of new craft breweries have opened. And as the interest in eating and drinking locally has grown, Venturans and visitors have more opportunities than ever to buy their beer directly from local brewers.
Casey Harris, head brewer at Topa Topa Brewing Company, explains that beer is meant to be consumed fresh, especially the hop-forward IPAs that Topa Topa is known for.
"If you drink an IPA that's from within a ten-mile radius of your house, that's going to be the best beer you are going to have," he says.
Harris honed his craft at Stone Brewing Company before joining forces with the other co-owners of Topa Topa.

"I always had my eye on bringing good beer to this beach community," he says. Their dream was realized when they opened in 2015.
With around a dozen beers on tap, Topa Topa's downtown tasting room and sunny patio offer a casual place to sip the Chief Peak IPA (packed with hop flavor), or their Solitude Series, which showcases the flavor of a single hop variety.
Located in an office park off of Olivas Park Drive, Poseidon Brewing Company may be one of the smaller tasting rooms, but what they lack in size they make up for in creativity and flavor. The grapefruit IPA is a true standout, as is the Out to Sea Belgian Saison brewed with local orange blossom honey. The dive-themed tasting room is relaxing, the staff is friendly, and dogs, children, and takeout food from local food trucks are all welcome.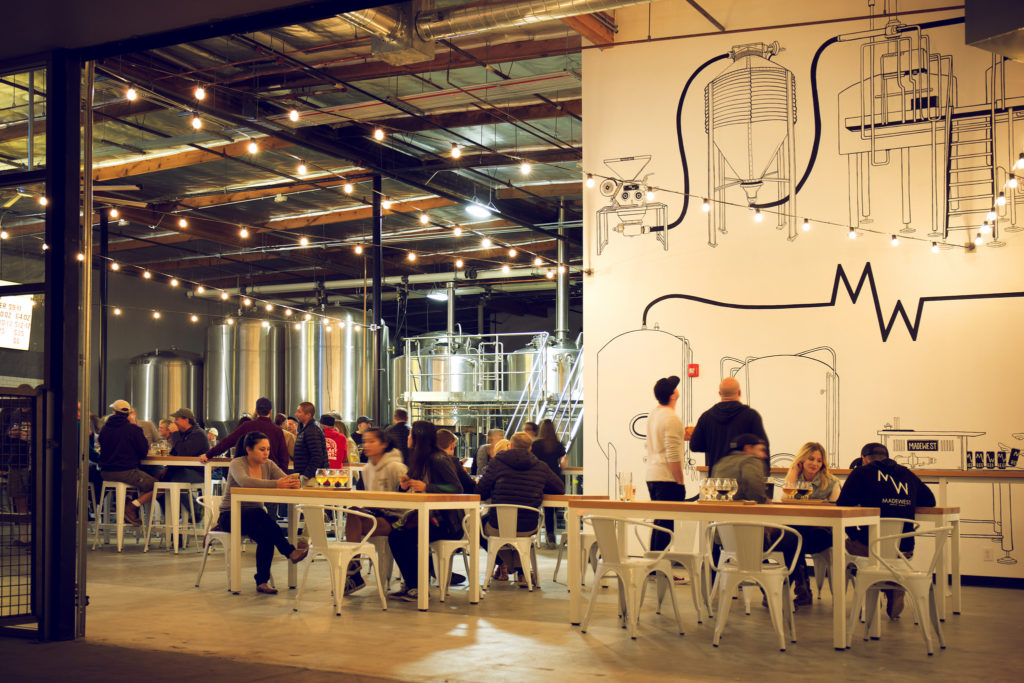 MadeWest is one of Ventura's newer breweries. The large tasting room has open warehouse doors to let that southern California sunshine in all year long. There's plenty of indoor and outdoor seating, live music, and even some larger-than-life board games to play. The beer is as good as the atmosphere is cool — with crisp beers given simple names like the MadeWest Classic, a pre-prohibition-style cream ale, and the MadeWest Standard, their take on a refreshing pilsner.
Surf Brewery is one of the veterans of the local beer scene. Most weekends, you'll find local food trucks parked outside. And with the beer flowing and surf films rolling, it's easy to while away a whole afternoon here, sipping beers like their Avocado Honey IPA, Strawberry Wahine Wheat Ale, and a new Red Beet IPA made with fresh, local beets from Rio Gozo Farm.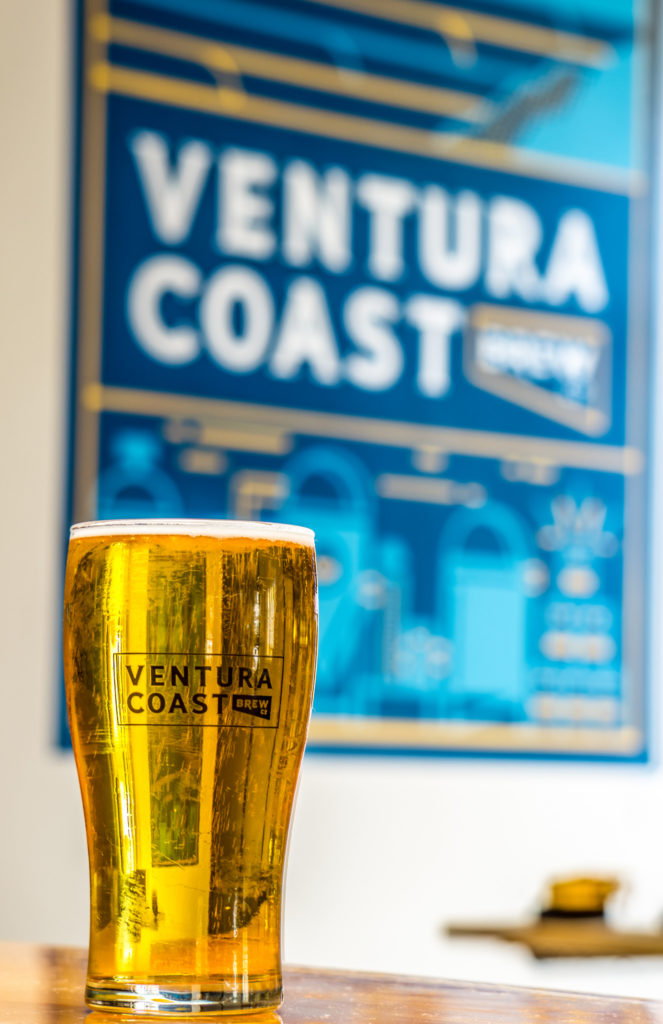 Up next? Ventura Coast Brewing Company just opened its doors downtown. This Ventura institution is still going strong, making their beer on site and serving up great burgers, sandwiches, and salads to go alongside.
We'll drink to that!
Discover More
Get to know Ventura, and discover the best things to do around the city.
Ventura Partners With