Posted: Thursday, Feb 8th, 2018
Every day is Valentine's Day in Ventura
by Debbie Cvijanovich
top photo by Jack Burleigh
Breathtaking sunsets. Stretches of empty shoreline. Balmy weather. The best places to kiss… All perfect ingredients in the recipe for romance…every day of the year! Picturesque Ventura is the quintessential romantic backdrop to woo your special someone. Let our natural beauty lure you outdoors. Get physical (pun intended) with these playful activities suited for couples:
BEACHCOMB
Stroll barefoot on Ventura's pristine beaches while collecting nature's treasures (sea glass, shells, driftwood). Seek out heart shaped rock mementos which are plentiful on our sunny coast.
STOP AND SMELL THE OCEAN AIR
Stride hand in hand with your sweetie on our historic pier. Hop on a pair of rental bikes. Savor the salty ocean air along the promenade. Stop and watch pods of dolphins play in the surf. Bask in the warmth of Ventura's sunshine. Ahhhh…
SWING AWAY
Be a kid at heart and swing! Best swings are located by the pier and at Marina Park.
ISLAND VIEWS
Whisk your mate to the idyllic Channel Islands by day tripping aboard Island Packers. Take a guided kayak tour exploring the sea caves. For a true adventure, pitch a tent and camp under the dark starlit sky.
HARBOR
Wander the shops and eateries at the Ventura Harbor while taking in our prime mountain views in the distance. Glide along the calm waters with a rented paddle board, kayak or electric boat.
AL FRESCO
Take it al fresco (Italian for "outdoors"). Pack a delectable picnic or grab a burrito to go. Don't forget a blanket! Load up on provisions at Paradise Pantry or visit our bountiful local Farmers' Market for seasonal ingredients.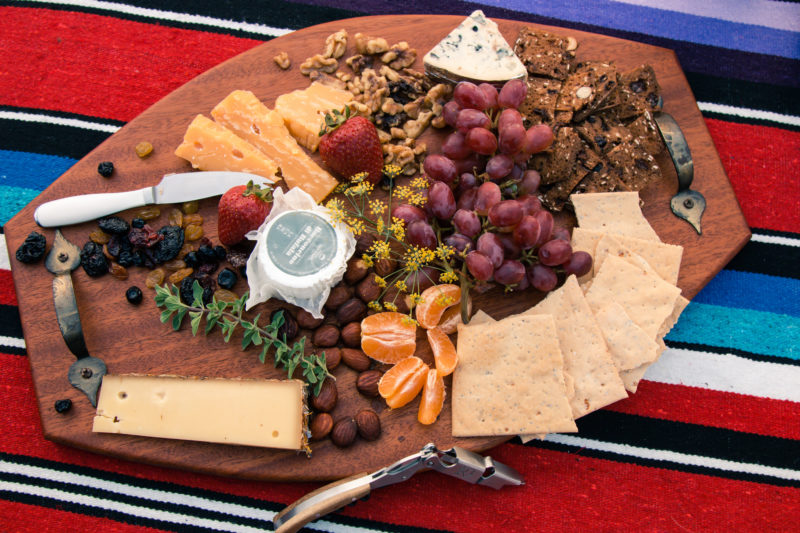 FLOWERS, CHOCOLATES, BLING…OH MY
Spoil your mate with Cupid's signature gifts. Florists: The Growing Company, Passion Flowers and designer Branch & Blooms "pop-up shop" at Lilarae Boutique in MK Salon. Sweets: Ex Voto artisan chocolates. Adorn your darling with sparkling bling from downtown's Fox Fine Jewelry.
OUT ON THE TOWN
Our charming city touts a variety of special occasion (fancy) and casual dining options to tantalize your sweetheart's taste buds. Local favorites: Aloha Steakhouse, Cafe Zack, Lure, Rhumbline at the harbor or Austen's at the Pierpont Inn. Ventura's eclectic live music scene is guaranteed to make you both swoon. Check out downtown hot spots: Grapes & Hops, Cafe Fiore.
SUNRISE/SUNSET
Start and end your day watching the sun rise/set on the sensational island studded horizon in Ventura's "backyard". Celebrate Valentine's everyday…when spending it under Ventura's magical spell!
Discover More
Get to know Ventura, and discover the best things to do around the city.
Ventura Partners With