Posted: Tuesday, Jan 26th, 2021
On National Plan Your Vacation Day, Ventura Dreaming
by Visit Ventura
Header image Tana Hayes
Who doesn't long to reconnect with the world? To travel again; around the world, around the county. To inhale freedom and joy and experience new things, here in sun-kissed
Ventura
or, well, any other place that fills and fires your dreams. Yes, we are (rightly) in a global holding pattern. This is not the time for traveling. But, as
National Plan Your Vacation Day
urges us, why can't we plan our travel dreams? Whether it's just up the road, or far, far away. Yes, there actually is a National Plan for Vacation Day. Celebrated on the last Tuesday in January, it's a day established to encourage Americans to plan how to use their vacation days for the year. This may sound pointless, a bit like establishing a National Teach Your Golden Retriever How to Eat Day, but sadly there is reason behind a day that encourages Americans to take a vacation; simply put, many Americans don't. When the travel industry started tracking American vacation usage, they found that lots of Americans don't use their vacation days (and Californians are particularly neglectful). Related surveys found that — you don't need to be sitting down for this one — folks who take more vacation time are happier and healthier. But surveys are often dry (and sometimes silly). The critical point is simple. Right now, travel is a no. But dreaming of travel… And here's the thing about booking travel now. Airlines and hotels, yes they are offering incredibly (astonishingly?) affordable rates. But, also enticing in these forward and back times, airlines and hotels are exhibiting flexibility that would turn Gumby aghast. Cancellation — without penalties — has never been easier. Thinking about a California road trip? More good news. Visit California has suitcases full of
information
; from safety advice to travel tips and tricks.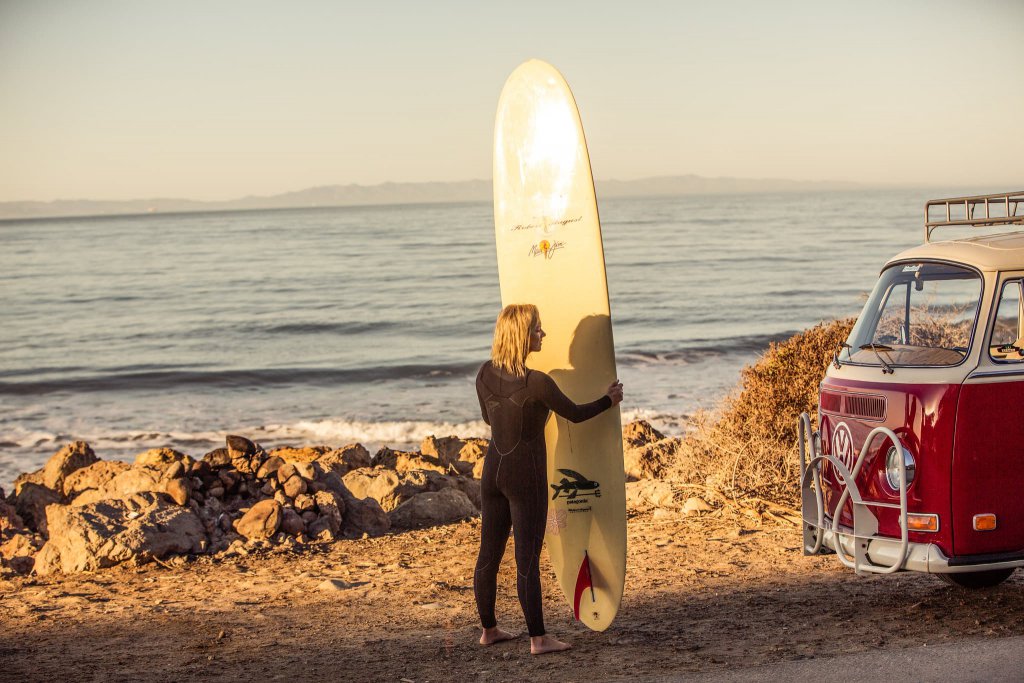 So book it. Maybe have to change it. Maybe have to change it again. But relish it right on through. Because why should dreaming have to wait? Fix this in your mind too. This pandemic won't last forever. And when it ends, your travel plans and dreams, already in pocket, become reality. And while it is also true we may have to travel 
COVID responsibly
 for a time — mask up, keep your distance — it's also true that the wise and considerate traveler traveled responsibly long before this pandemic. The traveler who observes local customs, who has done some small homework regarding the local culture, who travels with an open heart and open mind, their travel has always been all the more safe — and magical.

And make no mistake, there is true magic in travel, whether you're traveling to Ventura, Venice, Vancouver, or Victoria Falls. A wise soul once said, "We travel not to escape life, but for life not to escape us." When a traveler tells their story, a light comes into their eyes, a light every traveler understands. "We travel, in essence, to become young fools again – to slow time down and get taken in, and fall in love once more," writes traveler and novelist Pico Iyer. Put it off? Wait for another day? Hear the wisdom of Mark Twain. "Twenty years from now you will be more disappointed by the things you didn't do than by the ones you did." The world awaits your plans. https://youtu.be/PltsNi8Yp6o
Discover More
Get to know Ventura, and discover the best things to do around the city.
Ventura Partners With