Posted: Tuesday, Nov 14th, 2023
A Blast from the Past: Some of Ventura's Oldest Businesses
If there's anything to be said about Ventura, it's that we like things old-school, we love keeping it local, and we're proud of our history. From our surfing and skateboarding history that goes back through generations of Venturans to big-time businesses that were founded in Ventura (yes, Patagonia was founded in Ventura!), there's a lot about Ventura that many people don't know about.
Let's take a moment to reminisce and remember some of our roots. Because it's always important to remember where we came from and where we're going. Here's a list of some of the oldest businesses in Ventura that are still running and in business (and there may be many more!). We celebrate our local businesses that are the heart of our community.
1. Casa de Soria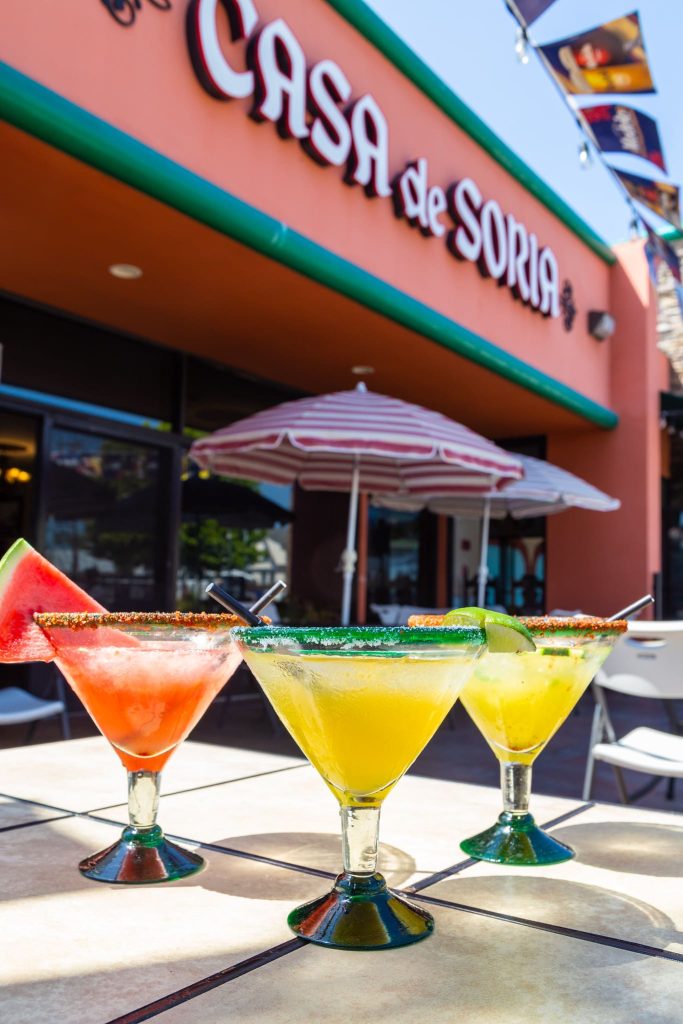 This beloved Mexican restaurant is one of the oldest businesses in Ventura. It was first opened by the original Soria family at its original location on Thompson Boulevard in 1958. Since then, Casa de Soria has gone through different ownership, with the Giamella family in charge of the restaurant's legacy since 1990. Many of the items on the menu are still the original recipes from 1958 and the dining room where so many memories have been made throughout the years has remained intact and is part of the legacy of Casa de Soria.
People from across the country come to Casa de Soria to try their double-cooked beans and style of Mexican food that is truly unique to the restaurant. Owner Matt Giamella says the success of Casa de Soria for over 65 years is all due to loyal customers, many of whom have multi-generational memories.
2. Tony's Pizzaria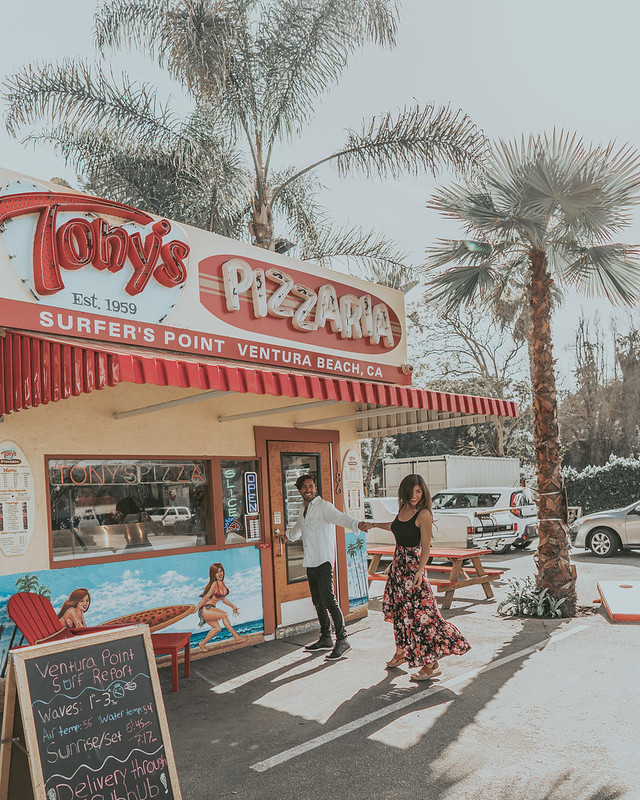 Tony's Pizzaria is one of Ventura's most iconic and oldest pizzerias — the little pizza place on the corner of Thompson Boulevard and Figueroa Street is home to thousands of memories across generations of Venturans.
Opened in 1959, Tony's has served handmade and hand-tossed New York-style pizza to the surfer on his way home or the traveling visitor looking for a local joint to grab a slice of pizza. Today, you can still get the pizza they've been known for since 1959 and catch a ton of live local acts on the weekend.
3. Dexter's Camera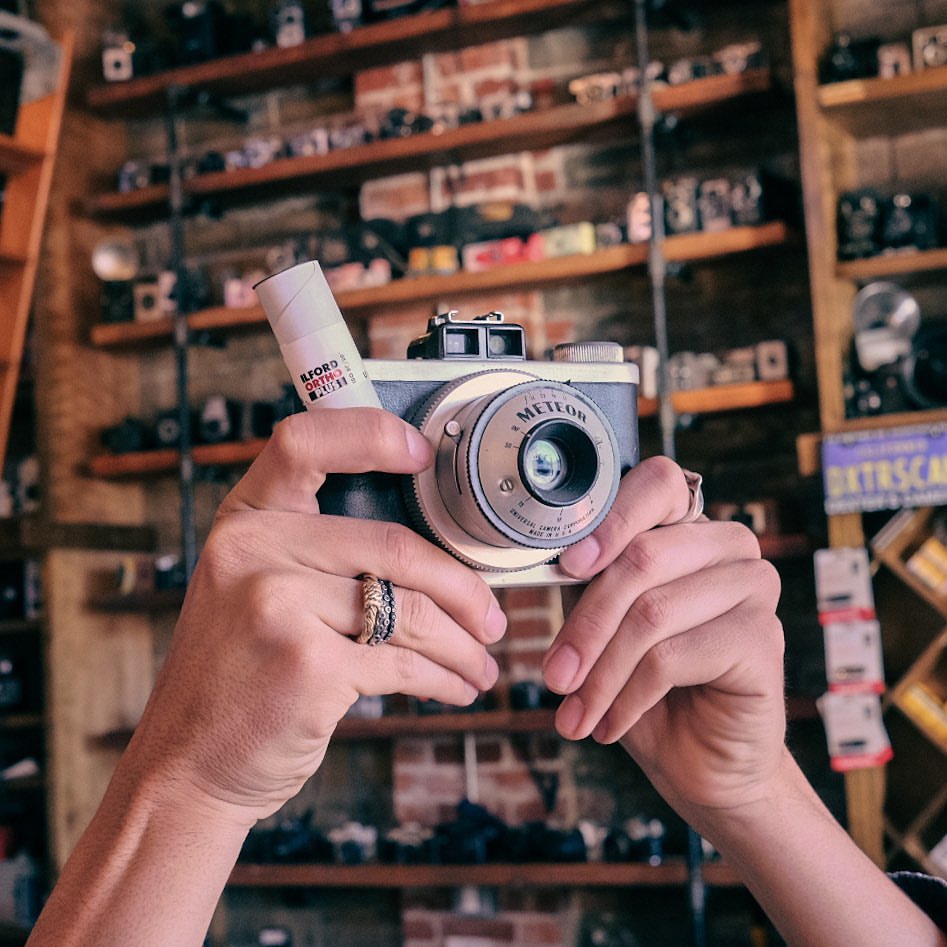 One of the longest-running businesses in Ventura County, Dexter's is a bit of a hidden gem in town but once you find out about it, you'll quickly become a regular. Dexter's has been a staple for film lovers and photophiles since 1960 when it first opened in Ventura. Current owner Greg Montano has since taken over (2005) and taken the humble camera store to new heights. Once retail sales began to decline, Greg decided to buy a film-processing machine, only processing two, maybe four rolls in an entire day. Now? Greg says the store develops hundreds of rolls of film a day, a far cry from their beginning days of processing film. Plus, you can get your photos printed, scanned, restored…you name it.
Today, when you step into the store, you'll see rows and rows of all types of different cameras, from simple point & shoots to vintage SLRs. And, fellow lovers of photography moseying around the store.
Keeping Dexter's community-centered has been key to the store's success. It's about integrity. Looking out for people. Loving everything local. And, keeping costs down as much as possible. You can process a roll of film for about $5 and $5 to scan.
4. Johnny's Mexican Food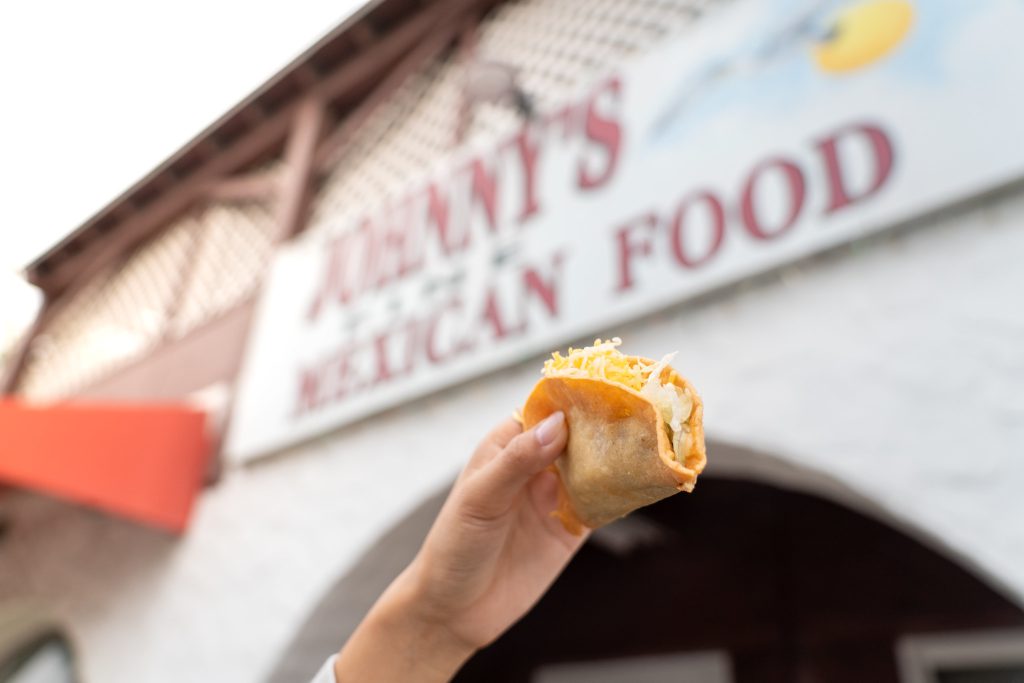 Johnny's Mexican Food is known for a lot of things: its authentic and affordable Mexican food, its iconic and delicious hard shell beef taco, and being one of the oldest restaurants in Ventura. Loyal customers keep going to Johnny's because of the legacy the small hole-in-the-wall taqueria has built over 60 years.
Originally opened in Santa Paula in 1947, Johnny's moved to the Ventura Avenue in 1963 and has stayed since. Though years-long customers still find their way to the local spot, the annual Avenue Taco Week introduces new customers each year. Both new and old customers agree that they can't find food quite like Johnny's.
5. Island Packers
The Connally family has been bringing people to experience the Galapagos of North America since 1968 and it never gets old. The Channel Islands National Park & Marine Sanctuary is a hidden gem off the coast of California and a place where visitors and locals alike journey to immerse themselves in pristine, untouched nature. To think that Island Packers began as just one boat the Connally family fixed up in their backyard and has now become the islands' official boat concessionaire is a testament to the company's success and importance to the community.
Running trips to all the islands, hosting education programs with local students, and running wildlife cruises, the Island Packers team just has a knack for making people feel special. Whether it's seeing the ocean's gentle giants on a whale-watching cruise or experiencing Santa Cruz Island for the first time, a trip on an Island Packers boat means making memories for a lifetime.
6. Patagonia
Funny to see a name like Patagonia amid a list of local businesses, but it's true. Patagonia, the goliath of outdoor recreation clothing, was founded in Ventura in 1973 making it one of the oldest businesses in Ventura, and perhaps one of the biggest ones too. Yvon Chouinard, Patagonia's founder, opened the company's first store on the corner of Santa Clara Street in Ventura where it still sits today. In fact, Great Pacific Iron Works, the Patagonia Campus, and the company's headquarters have their home in Ventura where people from all across the world come to visit and see where the international company first got its start. Patagonia has since grown from its humble beginnings and is a pioneer in environmentalism and sustainability — a testament to what Ventura's local community is all about.
7. Calico Cat Bookshop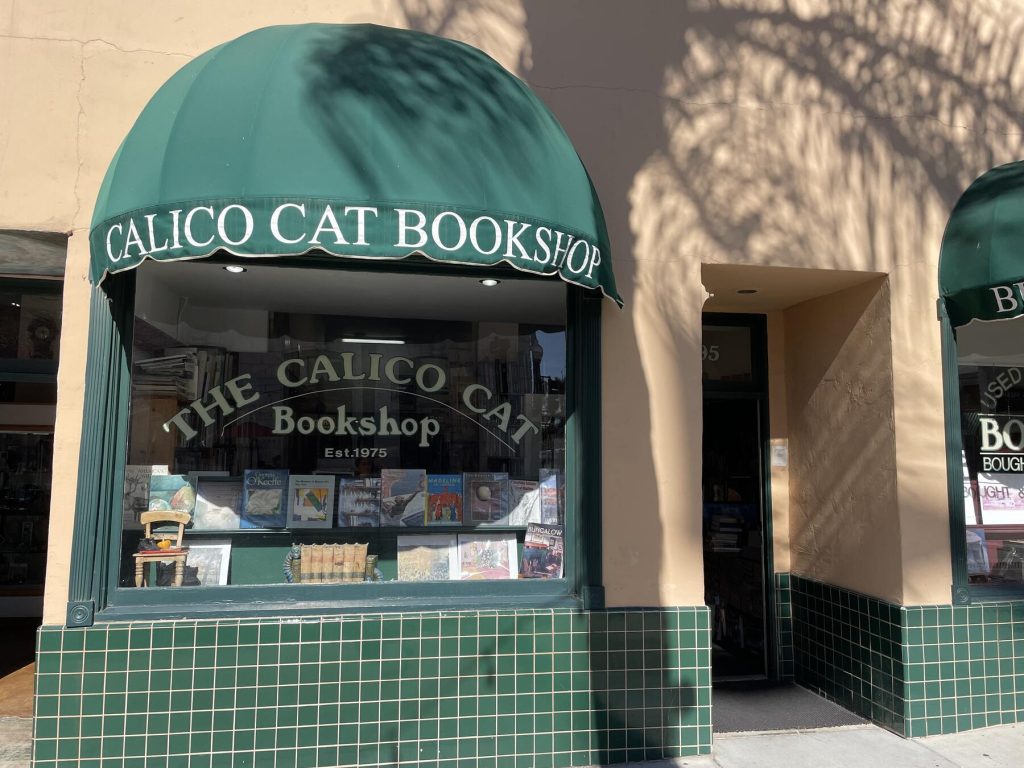 Owner Peter Margenat and his wife have seen a handful of bookstores on Main Street come and go through the years. But Calico Cat Bookshop has remained standing in its original location on the corner of Main Street and California Street. It's an organized chaos—shelves and shelves from the floor to the ceiling are filled with books on California history in the 1800s and the women in King Louis XIV. History buffs and casual readers walk through the Calico Cat's threshold to find limited editions and incredibly rare books or to just browse.
The secret to owning a bookshop as long as the Calico Cat has been open? Peter says keeping it local and never letting the passion for books die.
8. Ventura Leather
Owner Joe Beltran opened Ventura Leather in 1976, making the shop one of the oldest businesses on Main Street. He began perfecting his craft of leatherwork when he was young and decided to open a shop in Ventura, originally creating handcrafted custom leather horse saddles.
Joe says he's seen a number of well-known faces pass through his store, from Bob Dylan (he once bought a hat from Joe shortly after he won a Nobel Prize) to former Ventura County District Attorney Michael D. Bradbury. Today, Joe makes plain leather belts in his spare time in between customers, sells custom leather jackets and bags, and holds the name for one of the oldest businesses in Ventura.
9. Andria's Seafood Restaurant and Market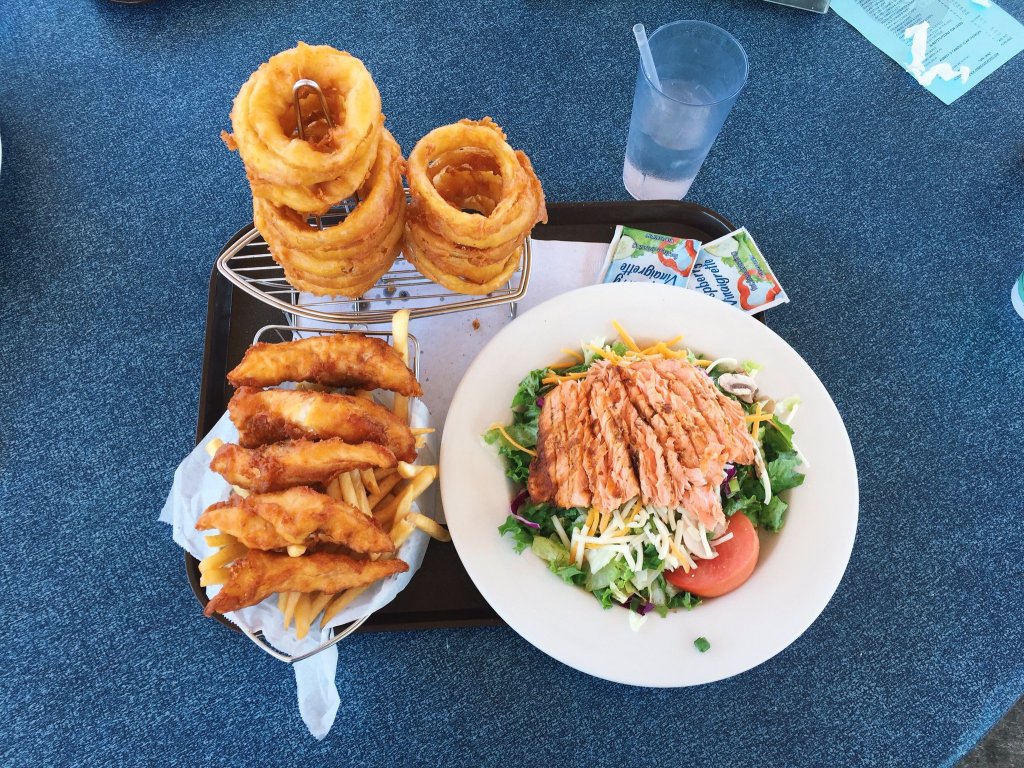 Before the Ventura Harbor Village existed as we know it today was Andria's Seafood Restaurant and Market. Little did they know in 1982, Andria's would become the iconic seafood local dive spot it is today. Home to world-class fish n chips and chowder, Andria's remains a local staple and a Dallas Cowboys favorite when they come into town for training camp! Nothing beats fresh seafood and beautiful views of the harbor.
Things to Do


Family Fun

Ventura Shopping

Pet Friendly

Parking
Outdoors


Beaches & Surfing

Biking & Hiking Trails
Food & Drink


Restaurants

Outdoor Dining
Discover More
Get to know Ventura, and discover the best things to do around the city.
Ventura Partners With