Posted: Monday, Apr 8th, 2019
Vintage Ventura
by Ken McAlpine
Old Guys Rule. Honestly, not often. But when it comes to restaurants, these Ventura favorites have indeed stood the test of time.
Seafood right off the boat — courtesy of commercial fishing boats a dock away (there's also an attached seafood market) — Andria's sits on the water in Ventura Harbor. Family run since 1982, Andria's serves hot, heaping portions. The menu has expanded considerably over the years, but the classic go-to remains clam chowder, made from scratch daily, in a sourdough bread bowl. Don't be afraid of the lines. They're used to dealing with crowds.
View this post on Instagram
On Main Street, across from Ventura High School, Pete's has been serving breakfast to Ventura since 1981. When the original owner, Pete Ransom, sold his place to Peter and Lyndsay Timpson in 2003, the three agreed to keep Ransom's recipes and let no employee go. It's that kind of place. Homemade strawberry jam, fresh buttermilk in the pancakes; turn your back on the diet (you're on vacation, after all) and order the fresh-baked biscuits with gravy.
View this post on Instagram
Tony's has been with Ventura since 1958. Tony (actually, Johnny "Tony" Barrios) has passed (the man had the gift of gab — he's missed), but his charm still inhabits the whimsical pizza shack, and so does the thin crust pizza that even pizza snobs from Chicago and New York rave about. More fun still, Tony's is a block from the waves at C-Street. Plenty of surfers have finished the perfect day with perfect pizza. Be aware, a one-oven shack only moves so fast. It's worth the wait.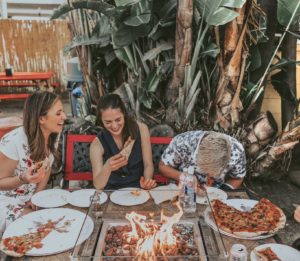 1958 was a good year; Casa de Soria arrived in Ventura at the same time as Tony's with heaping servings of authentic Mexican-style food and fun drinks (adult customers, try the Casa Rita) – their refried beans are a local favorite. They've also kept up with health-conscious times, replacing traditional saturated lard with low-fat cooking alternatives. It tastes just as good. The chile relleno (your choice of pasilla chile) will leave a lifetime impression on your taste buds.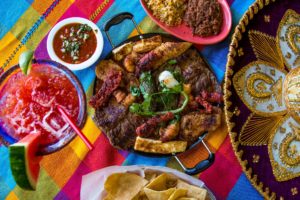 The original owner, Brian Trenwith, was a Brit with a tremendous sense of fun. Over 30 years later, his legacy lives on. With local and touring performers, the Bombay can get lively and loud on weekends (fueled by a first-rate bar and a wide selection of beers, many of them local); which is pretty much what weekends are for. Mid-week is a quieter time to enjoy their deservedly famous burgers followed by a stroll down California Street to the beach.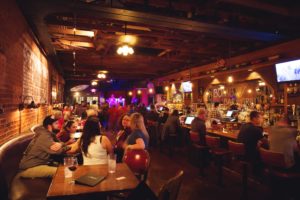 Marshall's is nothing fancy to look at (though the giant rooster on the roof is eye-catching) which is often exactly where the best barbecue is tucked away (in Marshall's case, on a frontage road off the 101 freeway). Barbecue lovers are a savagely opinionated lot, but anyone who eats here will agree that their ribs, chicken, and tri-tip stand with the best. Over many years, Marshall has developed his own signature spices and sauces, applying them to melt-in-your-mouth meats.
View this post on Instagram
Duke's Bar & Grill
Near the end of Seaward Avenue, Duke's is a stone's throw from the ocean. The sign says "Best Buns on the Beach." Clever marketing, but it's also true. They serve seafood (try the seared ahi tacos), but the half-pound burgers have always been their calling card — try the Whole Ball of Wax (bacon, avocado, American cheese). Head there for brunch on the weekends or to watch a game on their big screen TVs. They've also got video games to keep the kids occupied.
For more great stories, request our FREE inspiration guide right to your door!
Check out upcoming events!
Discover More
Get to know Ventura, and discover the best things to do around the city.
Ventura Partners With