Posted: Friday, Aug 21st, 2015
Loreto: Our Sister City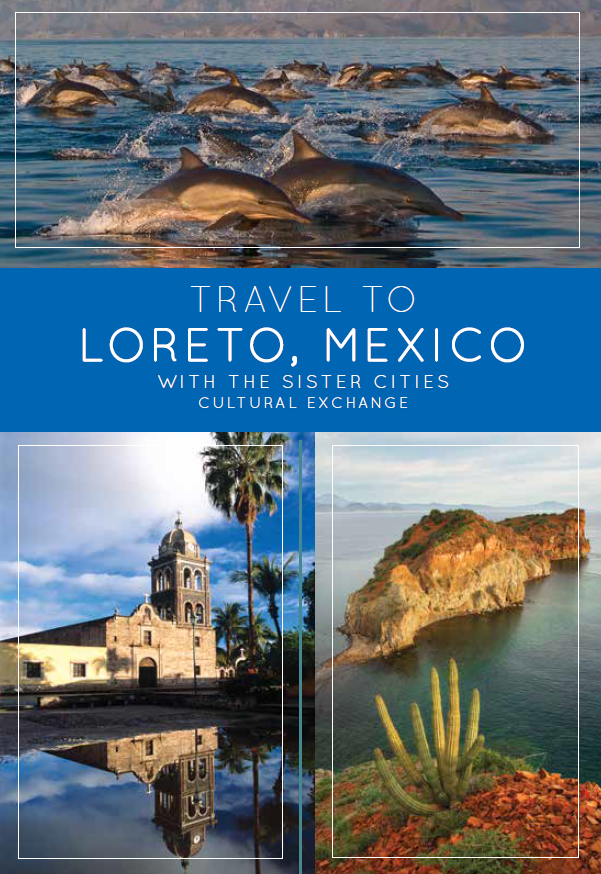 Travel with us to one of the oldest settlements on the Baja peninsula, a city with more than 300 years of history— rich in culture and beauty— and the Sister City to Ventura.
Loreto is nestled between the Sea of Cortez and the majestic backdrop of the Sierra de la Giganta mountain range. Studding the oceanic landscape are the Coronado, Del Carmen, Danzante, Monserrat and Santa Catalina islands, making up the Loreto Bay National Park.
With breathtaking cliffs, spectacular beaches and dramatic rock formations, these islands are a perfect landscape for the ecologically-minded or those who delight in a vast array of marine life. Loreto also offers sport fishing, golfing, diving, surfing, sailing, mountain biking or rappelling.
Immerse yourself in the Mexico of legends and colonial splendor as you wander the winding streets of this little gem, absorbing the atmosphere, and the sites and sounds of yesteryear.
It was in Loreto that Father Junipero Serra began laying the groundwork for the evangelization of Alta and Baja California. Part of our tour will be the mission, the first developed on the El Camino Real corridor
going north along the ancient route to Sonoma, California.
Where the past meets the future, this tour not only offers a peek into history, it also offers the opportunity to meet community leaders, learn more about the government and politics of Loreto and the Sister City relationship.
Leave the hustle and bustle behind as you relax and enjoy this small fishing village with its laidback appeal.
Planning is underway for biannual visits to Loreto including hotel and non-stop flights from LAX.
If you are interested in learning more, contact Stephen Joyce at 805-218-1962.
Get to know Ventura's Sister City

Ventura has a sister city: Loreto, Mexico!
Loreto City Council and Buenaventura (Ventura) City Council have voted unanimously to approve the Sister City relationship between Loreto and Ventura. Each city's respective mayor presented the other with the Key to their city, expressing enthusiasm about potential opportunities for both cities in areas of cultural and historical exchange, and eco-tourism. Mayor Heitmann highlighted the historic, cultural, religious, and natural resources that are common to both cities, and exchanges that will benefit both municipalities.
Loreto is a small city of approximately 17,000 people that sits on the east coast of Baja California, facing the Sea of Cortez. It was the first Spanish settlement on the Baja California Peninsula and is the starting point for the historic El Camino Real corridor that follows north along the ancient route of the Spanish missions from Mission of Our Lady of Loreto to Sonoma, California. From Loreto, Father Junipero Serra, who established the Mission San Buenaventura, planned his journey north to Alta California.
Loreto is also home to Loreto Bay National Park and over 800 species of marine life. There are efforts to create a sister park relationship between Channel Islands National Park in Ventura and Loreto Bay National Park, that will provide extensive opportunities to share science, research conservation and eco-tourism programs, and sustainable growth efforts.
Fun fact: Loreto was the setting for the 7th season finale of ABC reality TV show The Bachelor, aired May, 2005.
What is a sister city?
A sister city relationship is one formed between two cities in different countries. The idea was first introduced by President Eisenhower in 1956, who promoted links between citizens of different countries in an effort to bring about citizen diplomacy and build global cooperation at a local level. Cities can have more than one sister city; Chicago is currently leading the pack with 28 sister cities, followed by Los Angeles with 25. A sister city is officially recognized once the highest elected official from both cities sign off on an agreement.
What are the objectives of sister city relationships?
Sister city relationships are meant to be mutually beneficial and may address several different aspects of community development. For example, sister city relationships have helped cities implement innovative policies and management techniques in sanitation, water, health, transportation, tourism, economic development and education. Sister city partnerships may also help each other during natural disasters or other emergencies by raising funds or collecting needed-supplies. Sister cities may also support schools and clinics through donation of materials or skills-training.
With regard to business and trade, sister city programs create connections with international municipal officials, institutions and businesses. These connections build trust, access, and expertise that help local businesses find new opportunities such as access to new markets, assistance navigating import/export regulations, and expanding availability of resources.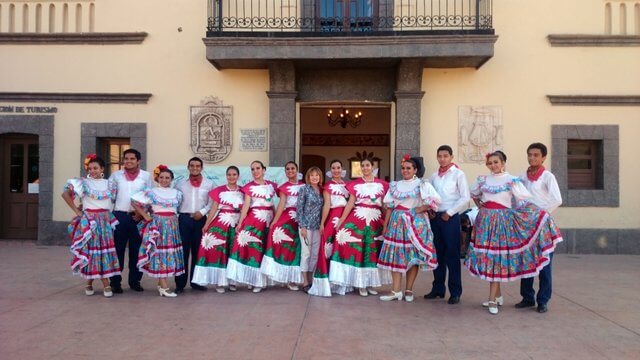 Arts and culture exchanges are some of the oldest international partnerships around. By sharing each other's cultures through sister city relationships, communities can gain insight into the history, values and spirit that make up their sister city. Exchanges may take different forms including musical performances, art exhibits, peace parks and gardens, and international cultural festivals.
Opportunities for international and diplomacy experience for youth is also a benefit of sister city relationships. They provide a unique opportunity for youth to travel abroad and experience another community as a guest, rather than a tourist. Activities often include short- and long-term student exchanges and sports tournaments.
Discover More
Get to know Ventura, and discover the best things to do around the city.
Ventura Partners With