Posted: Monday, Apr 13th, 2020
Ventura: A Glimpse of the Not-Entirely-Distant Past
By Visit Ventura
History is right beneath our feet, men and women who lived their lives in their own time and place — sometimes a place vastly different from what we know; sometimes spot on the same. They too loved and lived, worked and warred, laughed and cried. In their honor — and honoring our humanity kinship — now and again we'll be giving you looks back at Ventura's past, with a helping hand from our friends at the
Museum of Ventura County
… Why not a look at the
San Buenaventura Mission
, long a centerpiece of our town? Founded in 1782 — the ninth Spanish mission established in California and the last to be established by Father Junipero Serra — the San Buenaventura Mission began as the literal and figurative center of the community; at its peak, in 1816, over 1300 people lived within its walls (along with a neighing, mooing, cawing cacophony of livestock). The city grew around it. It has been threatened by flood, fire, and, yes, pirate attack. But the Mission remains, like a quiet heartbeat. It is known as the Mission by the Sea, a lovely name both simple and apt.
And, just across the street, what of stately
Peirano's Market
?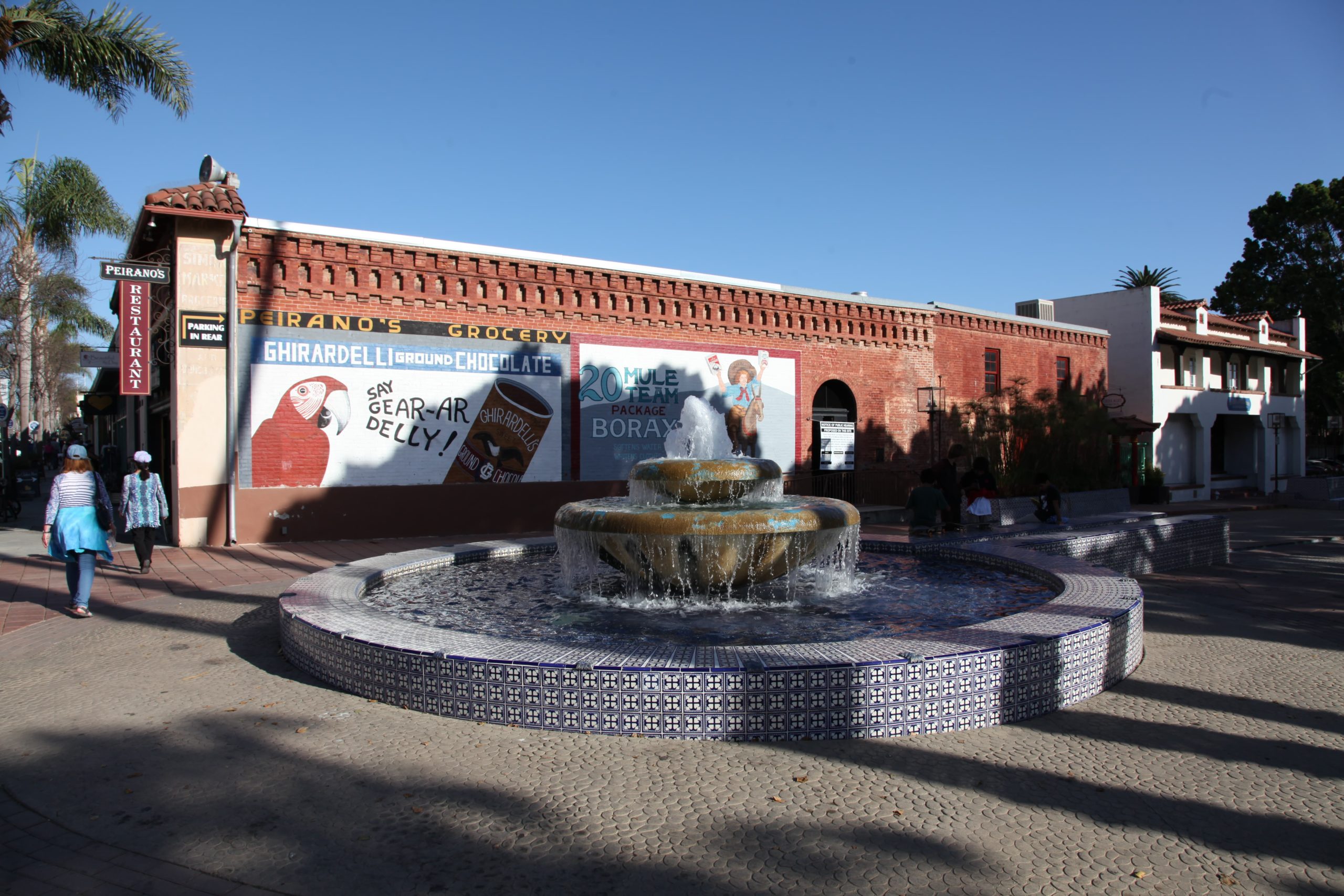 Italian immigrant Alex Gandolfo was the original proprietor of Peirano's Market, built in 1877 by J.J. Mahoney for Blackburn and Brooks. The Market takes its name from Gandolfo's nephew, Nicola Peirano, who came over from Genoa, Italy, and took over running the store in 1893, building a warehouse next door before the turn of the century. Nick Peirano Jr. ran the store, first with his brother, Victor, and then on his own, from the 1930's until 1987. In the early years, within the cool brick walls you would have found fresh vegetables, baling wire, and shotgun shells and black powder, though not a lot of meat — ranch owners had their own ready supply. In the store's heyday, a portico jutted out toward the street to protect the produce bins — and browsing shoppers — out on the Main Street sidewalk. As for our current times, current co-proprietor Linda Jordan smiles. "We're going to survive… Because it's what Nick did."
Discover More
Get to know Ventura, and discover the best things to do around the city.
Ventura Partners With