Posted: Wednesday, May 18th, 2016
Out for a spin on electric bikes!
Ventura Bike Depot
(not far from C Street beach) who rented bikes for both me and Kamilo, the photography intern at the Ventura Visitor's and Convention Bureau, to ride around downtown.  I had no idea we would get to take electric bikes out and honestly didn't really know they existed, but man, they are so awesome!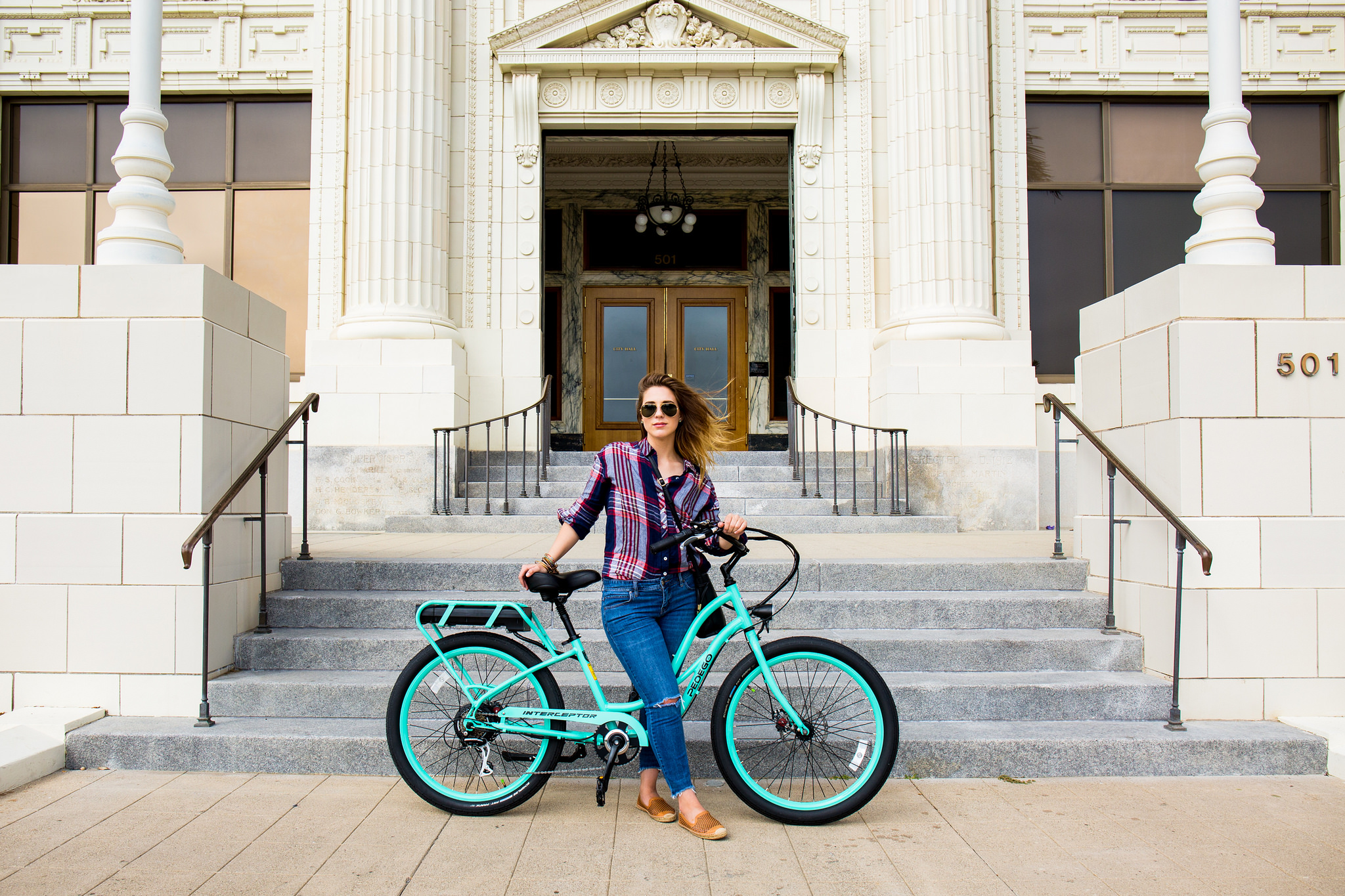 Electric bikes go so fast and I couldn't stop laughing for the first five minutes. I just kept saying, "These things are legit!" How they work is you pedal like a regular bike but there is a monitor on the left handle that you can set 1-5, which basically tells the motor how fast to go when you start pedaling. We set it on 2-3 for the most part but when we started going up the hills to overlook Ventura, I bumped mine to 4-5 and cranked up the hill so easily.  I still had to pedal unless I used the throttle which makes the bike go on its own.  Since we didn't want to drain the bikes, we refrained from using it, aside from starting from a stop at all stoplights.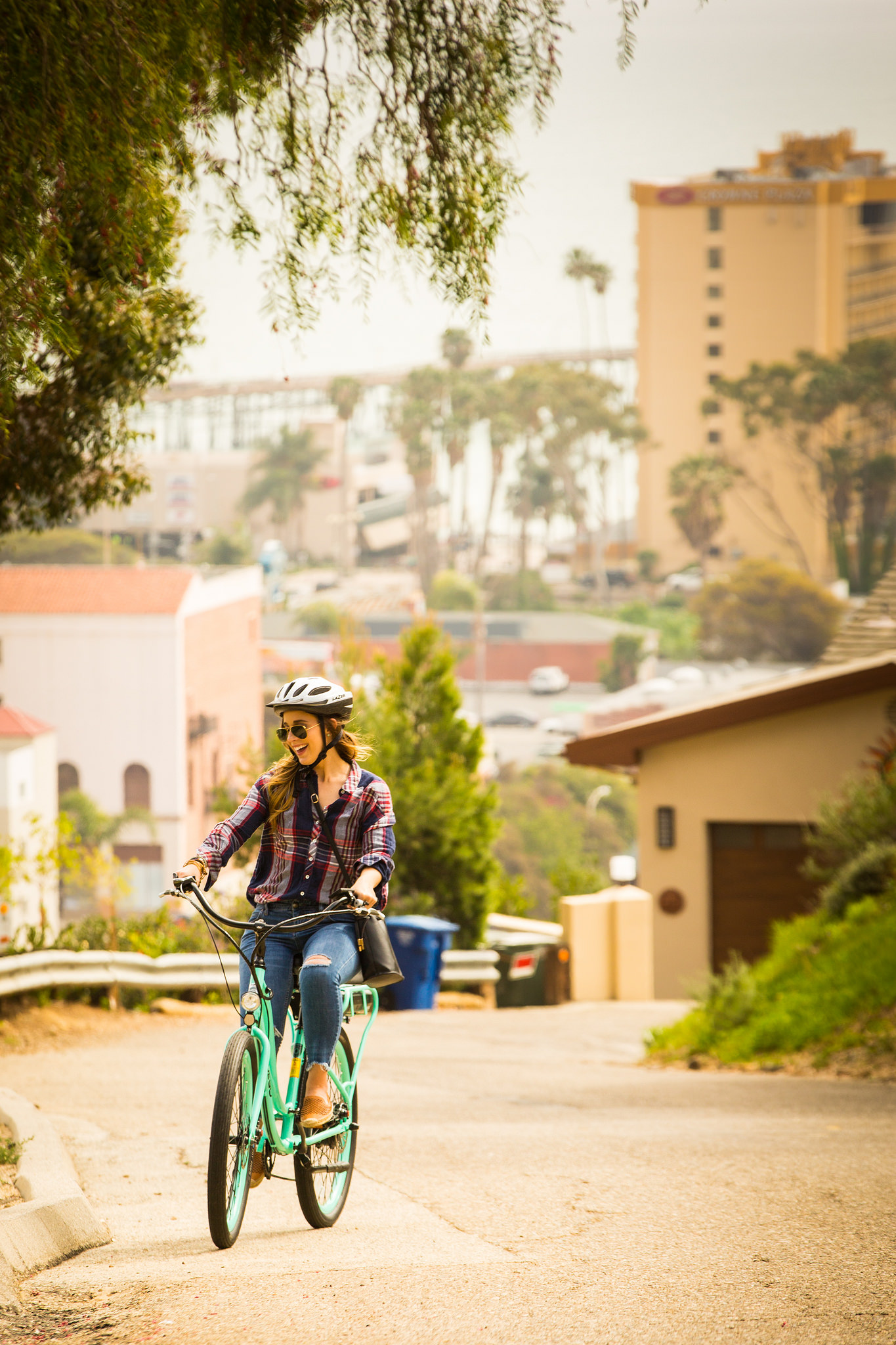 We tracked our journey on CycleMeter (an iPhone app that tracks your bike ride) which was so cool to see after. It's pretty amazing; it told us how fast we went, our average speed, distance, weather, and even calories we burned.  We rode for a little over an hour and traveled about 2.5 miles around Ventura.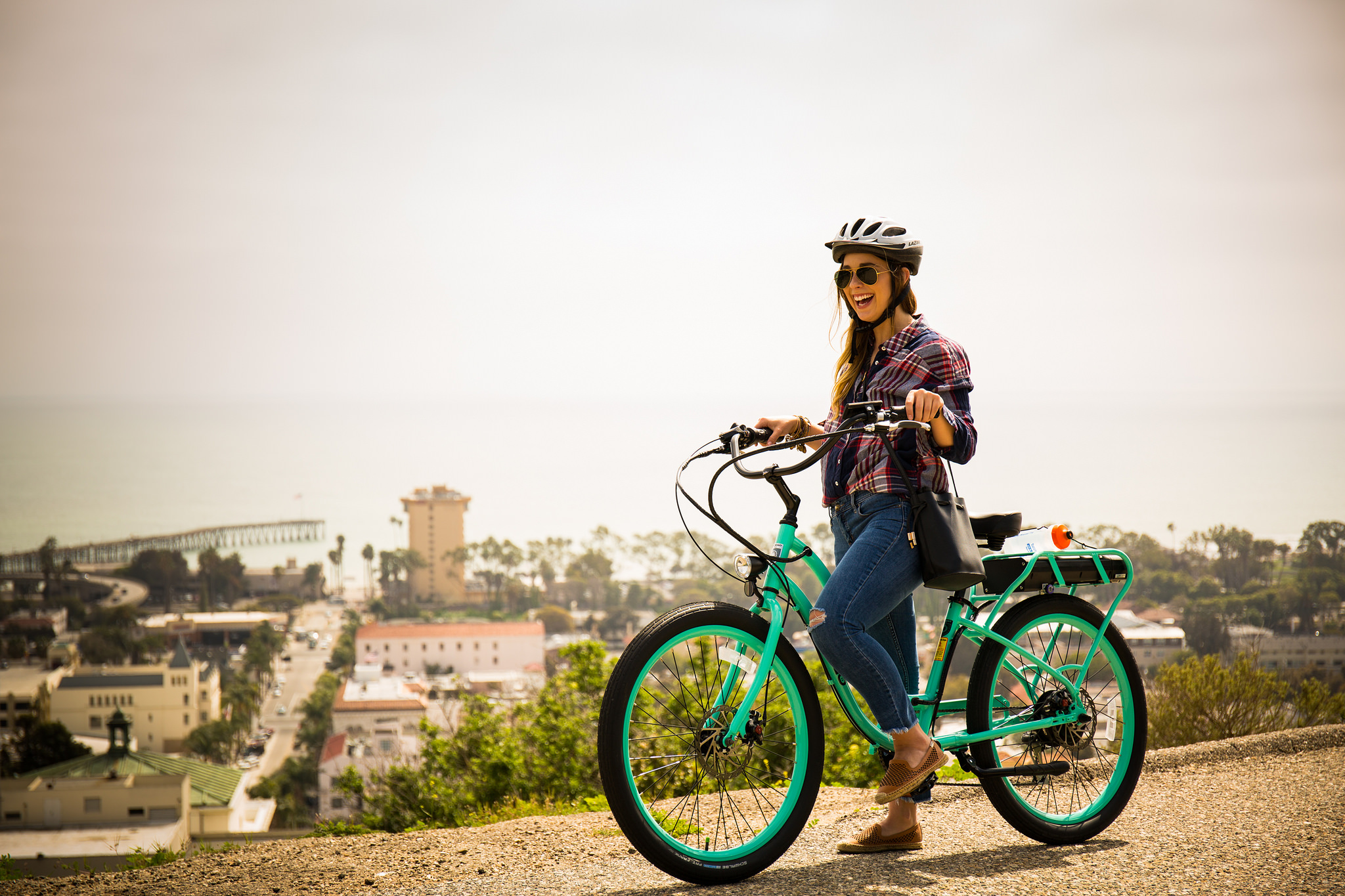 My favorite part was going up to the top of the mountain overlooking all of Ventura.  It was nice that it was so easy and didn't take a very long time.  This is something I would very much do again and totally recommend to anyone visiting Ventura for the day or staycation. Make sure to check out
@VisitVentura
on Instagram to see the latest shots of my beautiful city!
Discover More
Get to know Ventura, and discover the best things to do around the city.
Ventura Partners With