Posted: Friday, Dec 16th, 2022
6 Holiday Treats to Make the Season Sweeter in Ventura
A holiday meal that doesn't end with a dessert? I think we can all agree that that's a meal no one would be satisfied with. So whether you're hosting a holiday party, having an intimate family meal at home, or taking friends out on the town this season, you have to check out these holiday treats and desserts to make the season a little sweeter.
1. Top This Chocolate
Peppermint Bark & Chocolate Tree Pops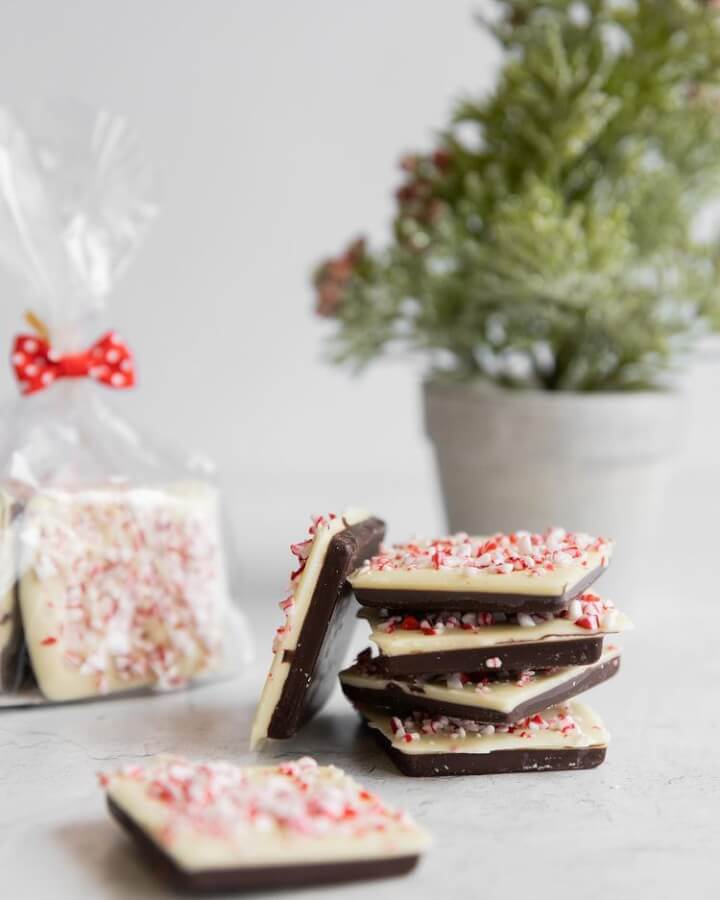 Top this Chocolate is a master at holiday-themed goodies. Take their Peppermint Bark and chocolate tree pops for example. Stepping into their chocolate shop at the Ventura Harbor is like walking in a winter wonderland — you have to check out their holiday treats!
2. Sugar Lab Bake Shop
Gingerbread Macarons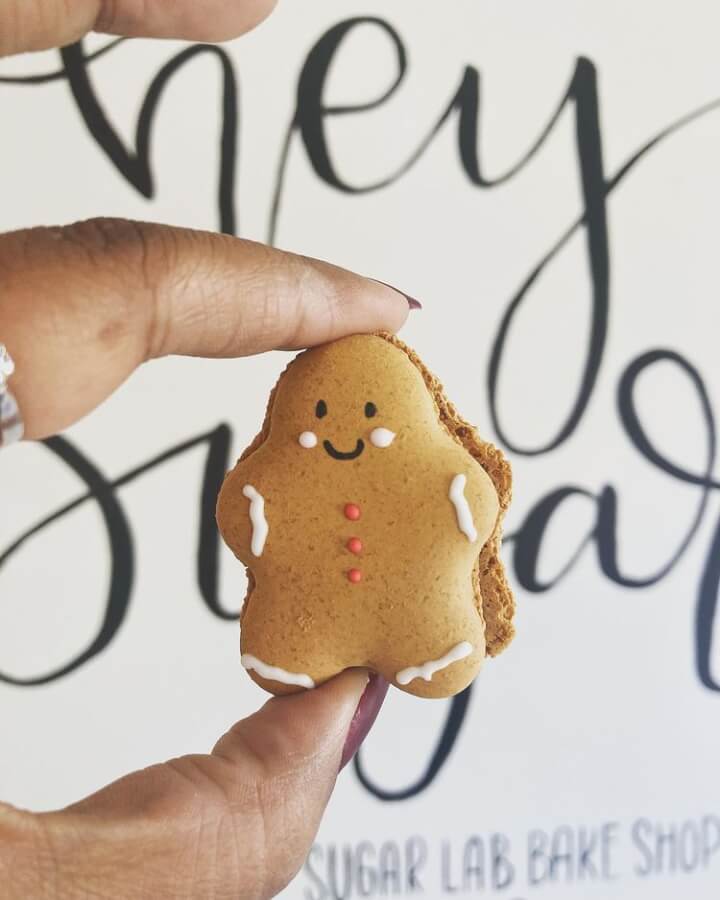 Available this month are the cutest macarons you'll ever see: Gingerbread macarons. You really can't get any more festive cuteness than at Sugar Lab Bake Shop. Filled with gingerbread Swiss buttercream, you can order these gingerbread macarons in the case along with white chocolate peppermint, eggnog, and hot cocoa-flavored macarons.
3. Cafe Ficelle
Gingerbread Cake & Peppermint Bark Croissant Knot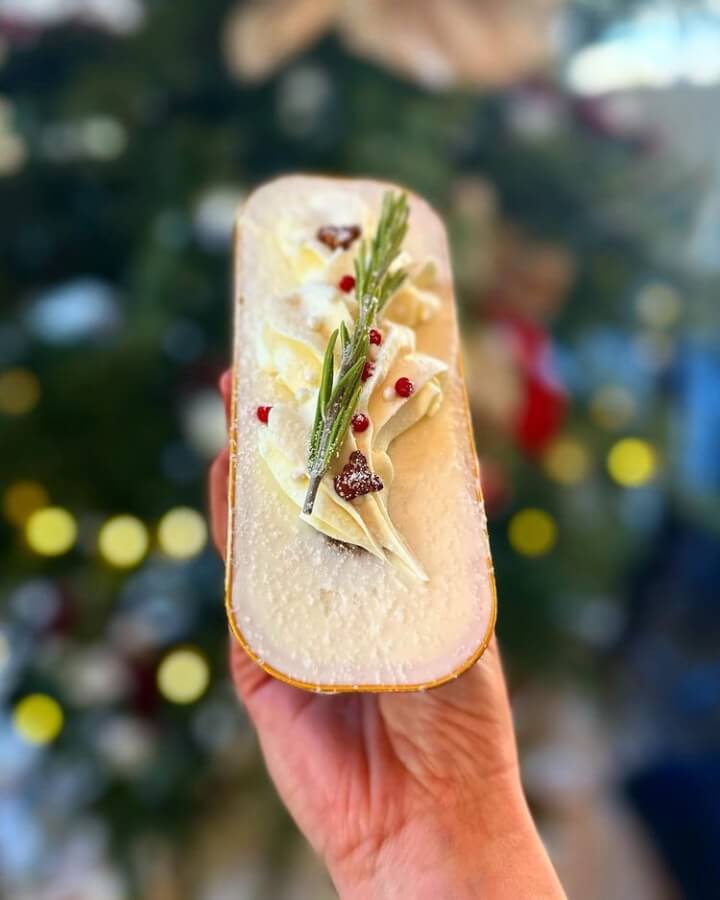 With different holiday-themed pastries and desserts each weekend, checking out Cafe Ficelle's wondrous holiday crafts is definitely worth the trip. Or, pre-order their holiday chocolate pie, apple pie, peppermint swirl cheesecake, white chocolate cranberry tart or dinner rolls just in time for Christmas. They'll be open on Christmas Eve for pre-order pick-ups.
4. Art's Corner Cafe
Homemade Cinnamon Rolls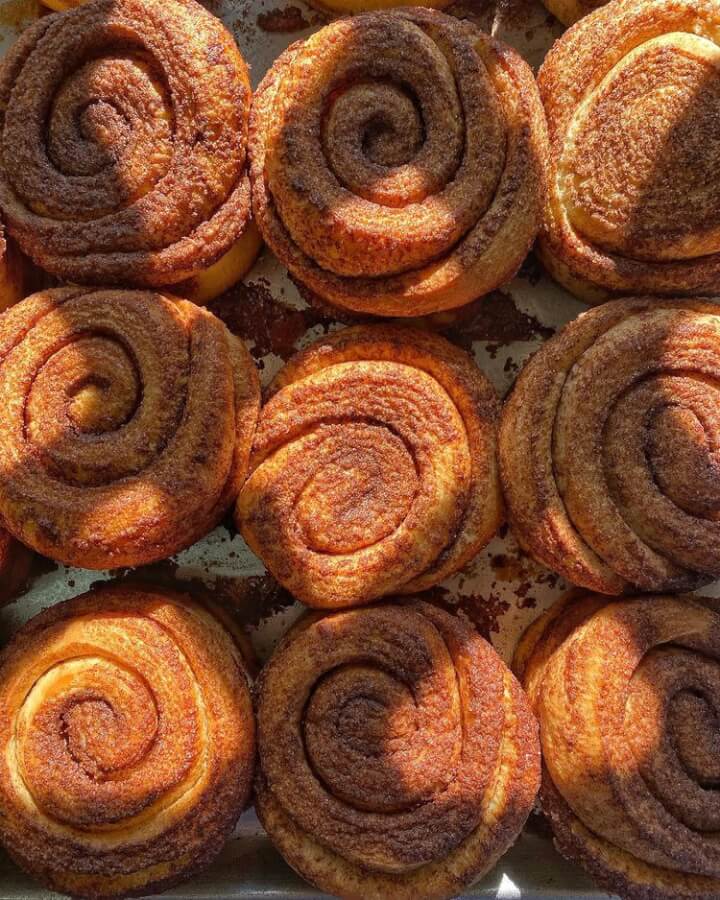 Did someone call for warm, cozy, and comforting holiday treats? Art's Corner Cafe makes homemade cinnamon rolls fresh from their oven. Stop by their cafe in Midtown Ventura for a classic breakfast and a warm cinnamon roll to finish the meal.
Things to Do


Ventura Shopping

Music & Nightlife

Pet Friendly
Outdoors


Biking & Hiking Trails
Food & Drink


Restaurants

Outdoor Dining

Happy Hours
5. Cafe Fiore
Poached Pear Tartlet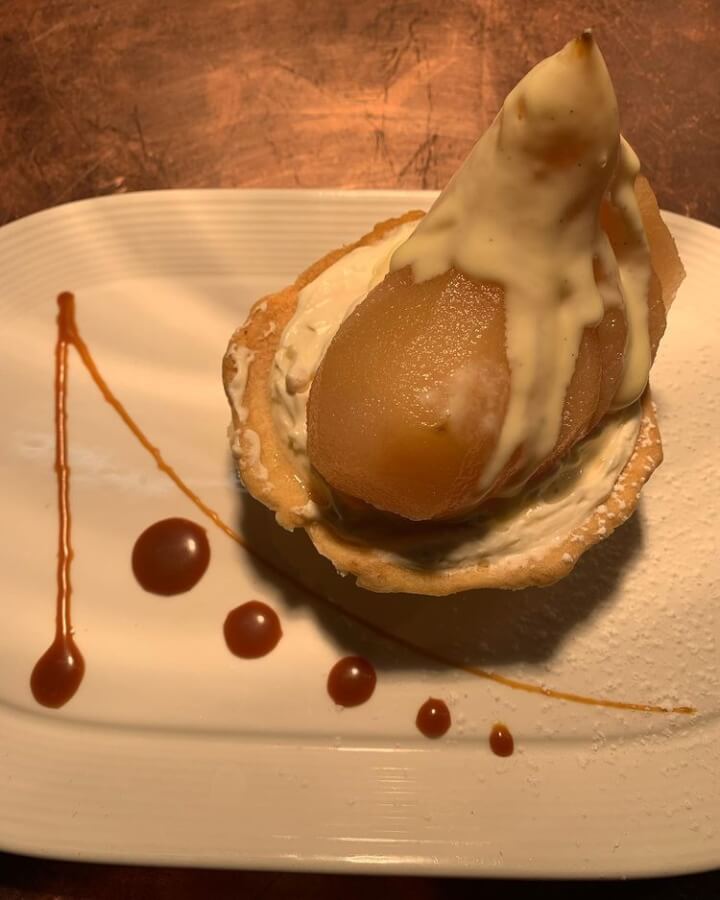 Searching for a unique dessert to finish off a holiday dinner with friends and family? You have to try Cafe Fiore's special dessert: poached pear tartlet filled with chantilly cream. After an amazing homemade pasta dish at Cafe Fiore, their poached pear tartlet seems like the perfect way to end the night.
6. Ex Voto Chocolates and Confections
Holiday Box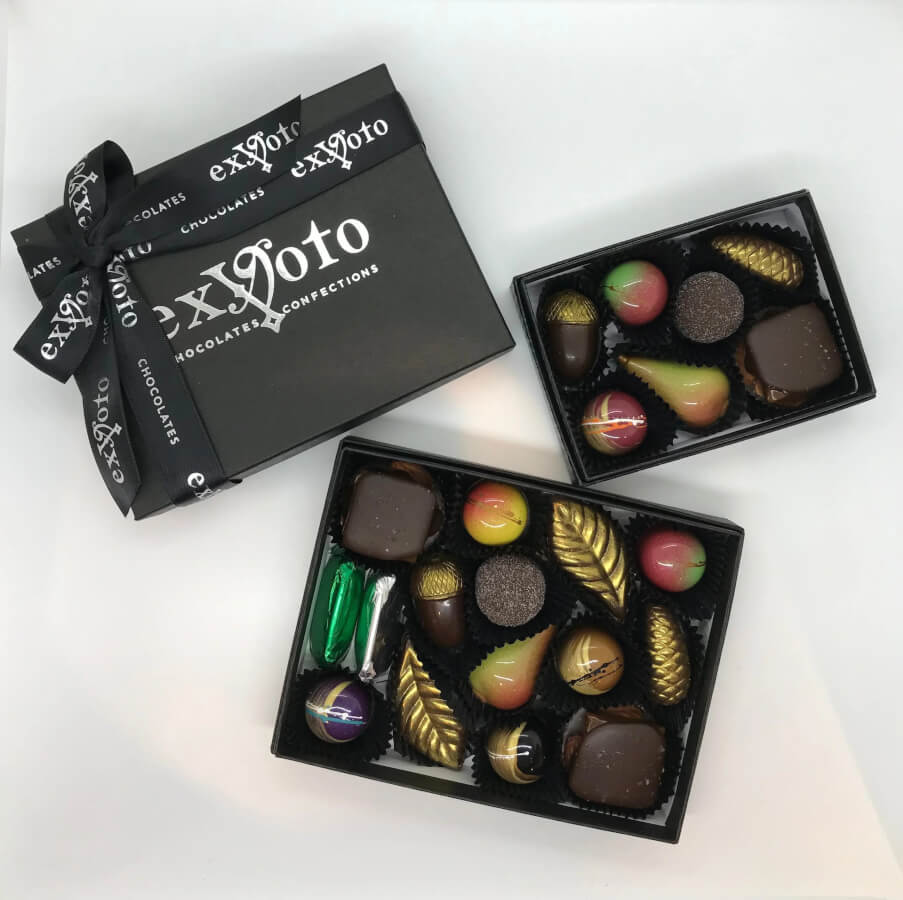 How could there be a holiday season without Ex Voto's chocolates? The in-house made chocolate shop is offering holiday boxes with a variety of seasonal favorites and turtles. Ex Voto is known for its artful and beautiful creations. Gifting an Ex Voto holiday box means gifting an edible art creation!
Discover More
Get to know Ventura, and discover the best things to do around the city.
Ventura Partners With