Posted: Friday, Dec 16th, 2022
6 Holiday Treats to Make the Season Sweeter in Ventura
A holiday meal that doesn't end with a dessert? I think we can all agree that that's a meal no one would be satisfied with. So whether you're hosting a holiday party, having an intimate family meal at home, or taking friends out on the town this season, you have to check out these holiday treats and desserts to make the season a little sweeter.
1. Top This Chocolate
Chocolate Christmas Tree Ornaments
Always cooking up something cute and festive, check out Top this Chocolate's

chocolate ornaments. Pretty on the tree but more delicious in your stomach, you can grab these chocolate ornaments individually or in a set of four. Looking for a personalized gift for the holidays? You can build your own bar with your choice of toppings, and chocolate base, and can even get someone's name or holiday greeting on the bar! Talk about a delicious treat gift.
2. Poseidon Brewing Co.
Chocolate Starfish
Yes, because we can all agree a delicious cold one can liven up the holidays! Poseidon Brewing Co

. released this seasonal brew, Chocolate Starfish, to keep the holiday spirits alive. Rich, full-flavored, and full-bodied, the imperial chocolate oatmeal stout was even made with ground cacao nibs to really add to the delicious chocolateness! Located on the east side of town, Poseidon Brewing Co. has a ton of different brews to-go which make a great gift for the beer enthusiasts in your life.
3. Rori's Artisanal Creamery
White Chocolate Candy Cane Bark Ice Cream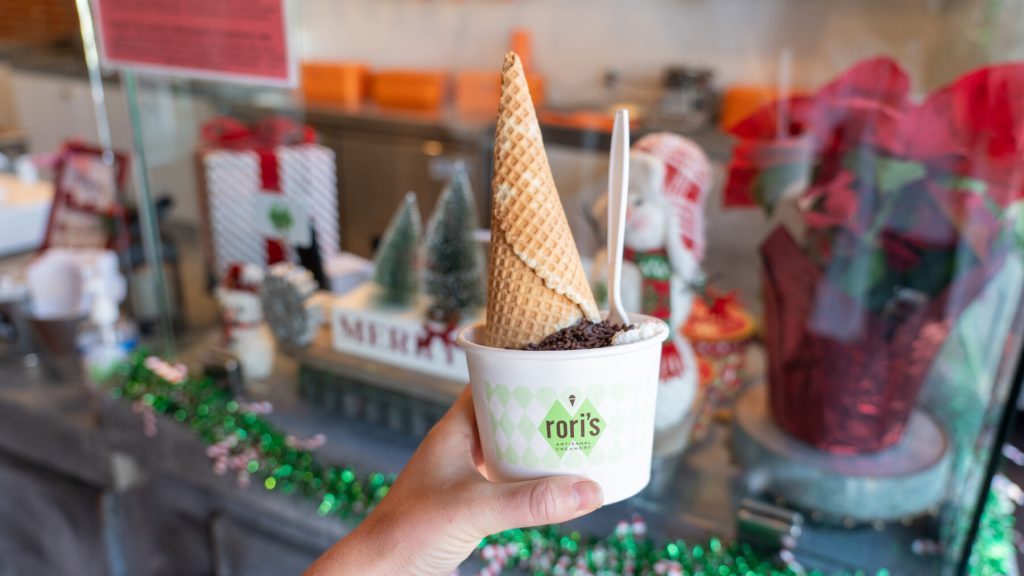 There's never a bad time to have ice cream in Ventura (thank you 70-degree weather!). Grab a cone of Rori's

White Chocolate Candy Cane Bark and head to the beach this holiday season. A creamy white chocolate ice cream with chunks of housemade white chocolate candy cane bark, it's practically Christmas in a bite, the perfect holiday treat in Ventura.
4. Robely Cafe & French Bakery
Croquembouche and Buche de Noel
Looking for a holiday centerpiece that will wow your guests as they come into town? And bring smiles to their faces because they can eat it? Robely Cafe & French Bakery

is taking orders for croquembouche, French for "crunch in the mouth." A tower of crunchy cream puffs, go to Robely for a delicious holiday treat and a fun centerpiece for the table. Not to be overlooked, their Buche de Noel, also known as the classic Yule log, is another delicious holiday treat.

Things to Do


Ventura Shopping

Music & Nightlife
Outdoors


Biking & Hiking Trails
Food & Drink


Restaurants

Outdoor Dining

Wineries, Breweries & Distilleries

Happy Hours
5. Bank of Italy Cocktail Trust
Sleigh Ride, Coco Nog, and Amaro Caldo
A holiday treat to liven up the holidays? Look no further than Bank of Italy Cocktail Trust

's holiday cocktail line up with three fun and festive drinks. Try them all: Sleigh Ride is a Peppermint Mocha Espresso Martini made with cold brew from local roasters; Coco Nog has a little spice and everything nice with their holiday rum blend; and Amaro Caldo will warm you up with their holiday spiced rum, amaro averna, px sherry, apricot, lemon, and caramel apple blend.
6. Ex Voto Chocolates and Confections
Holiday Box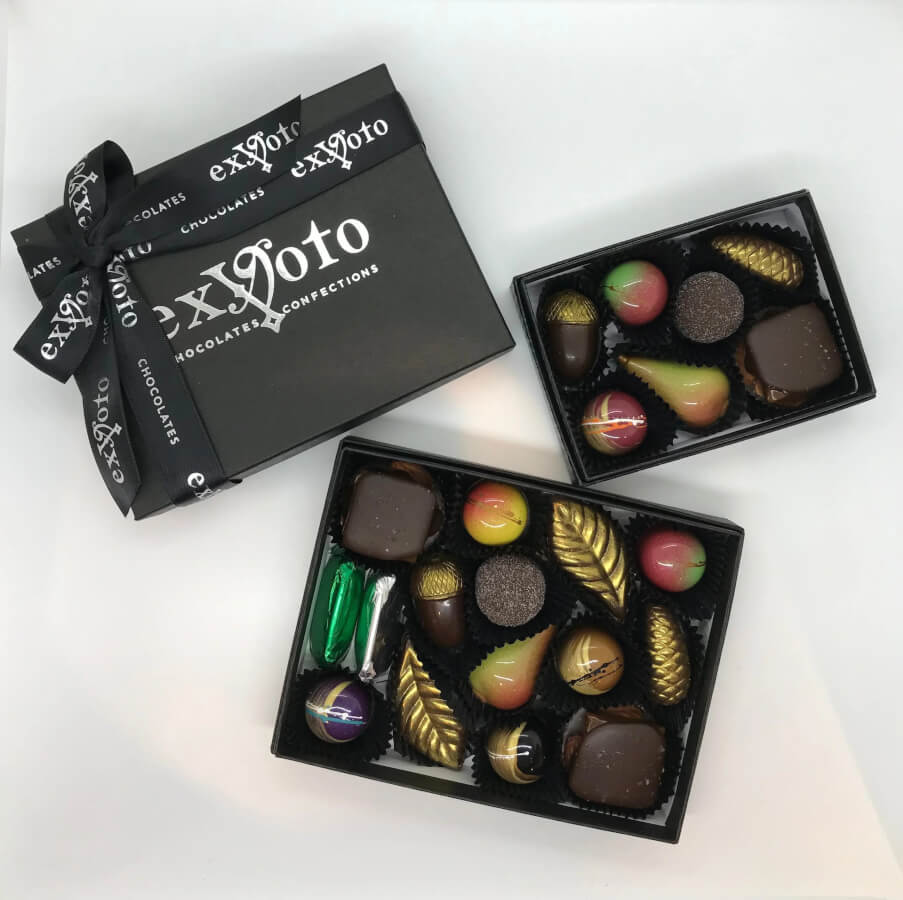 How could there be a holiday season without Ex Voto's chocolates? The in-house made chocolate shop is offering holiday boxes with a variety of seasonal favorites and turtles. Ex Voto is known for its artful and beautiful creations. Gifting an Ex Voto holiday box means gifting an edible art creation!
Discover More
Get to know Ventura, and discover the best things to do around the city.
Ventura Partners With