Posted: Thursday, Nov 16th, 2023
6 Holiday Events Happening in Ventura to Celebrate the Season
It's that time of year again! Holiday shopping for friends and family, baking cookies to eat in front of the fireplace, watching your favorite wintertime movies, and playing on the beach under the warm California sun. Yes, in Ventura, we do winter a little differently than other places in the country. We drink hot chocolate with our toes in the sand. We pull out our bathing suits in the middle of December.
There's no better place to enjoy the holiday season than in Ventura. We pull out all the stops to celebrate the winter months — there's plenty of fun happening ahead! Mark your calendars and start planning out your holiday beach getaway in Ventura. Here are the top holiday events happening in Ventura to celebrate the season that you can add to your itinerary!
1. Downtown Ventura Tree Lighting
December 1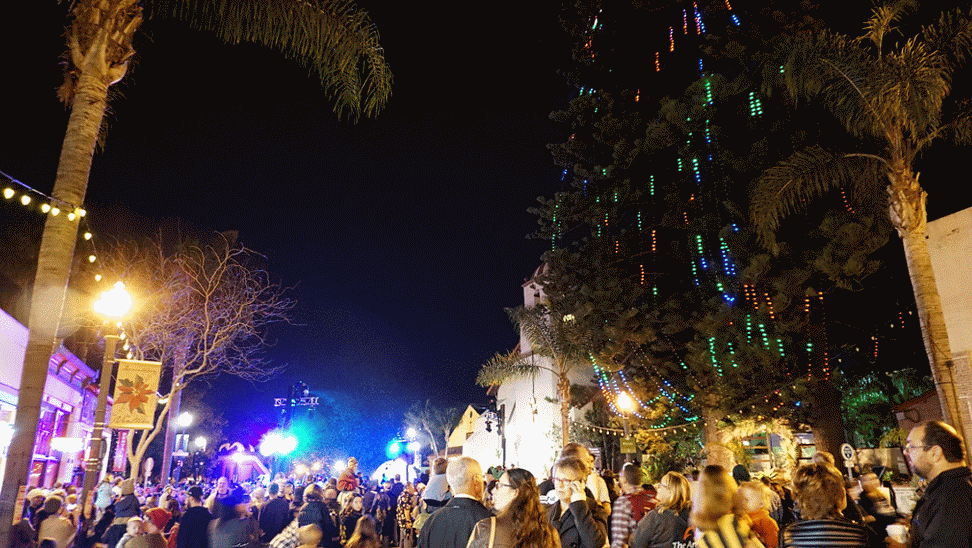 Watch two giant Ventura Landmarks light up at the Downtown Tree Lighting in front of the historical San Buenaventura Mission

. The two great pine trees, known as "Star Pines" are the world's largest Christmas trees, standing at 135 feet tall. The fun begins at 5:30 pm with music, Christmas carolers and choirs, and family-friendly activities. Then get ready to see Santa at 7 pm to light up the trees! You'll be able to feel the magic of the holiday season as it begins to snow in Downtown Ventura! This is a great family-friendly holiday event happening this year in Ventura to kick off the season.
December 2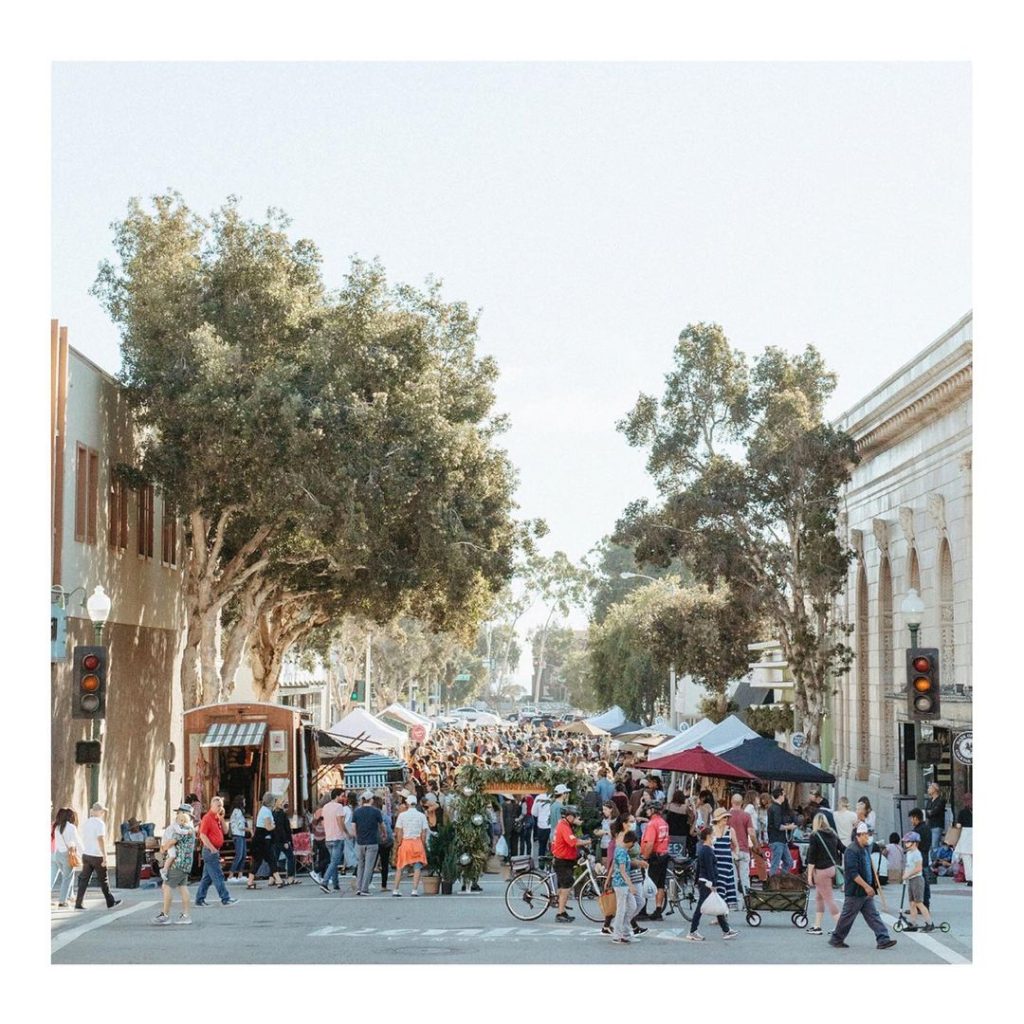 Hosted by local businesses, Findings Market

and Topa Topa Brewing Co., stock up on your stocking stuffers at this year's Good Tidings Market. Over 50 local makers and merchants will have handmade goods fit for even the hardest person to shop for on your list. Munch on food and sip on drinks as you browse through all the vendors and live musical acts and DJs will set the holiday vibe. Plus, there are family-friendly activities all day long that even your furry four-legged friends can join! The Good Tidings Market is the perfect holiday artisan market to kick off the holiday season. Don't miss out!
December 2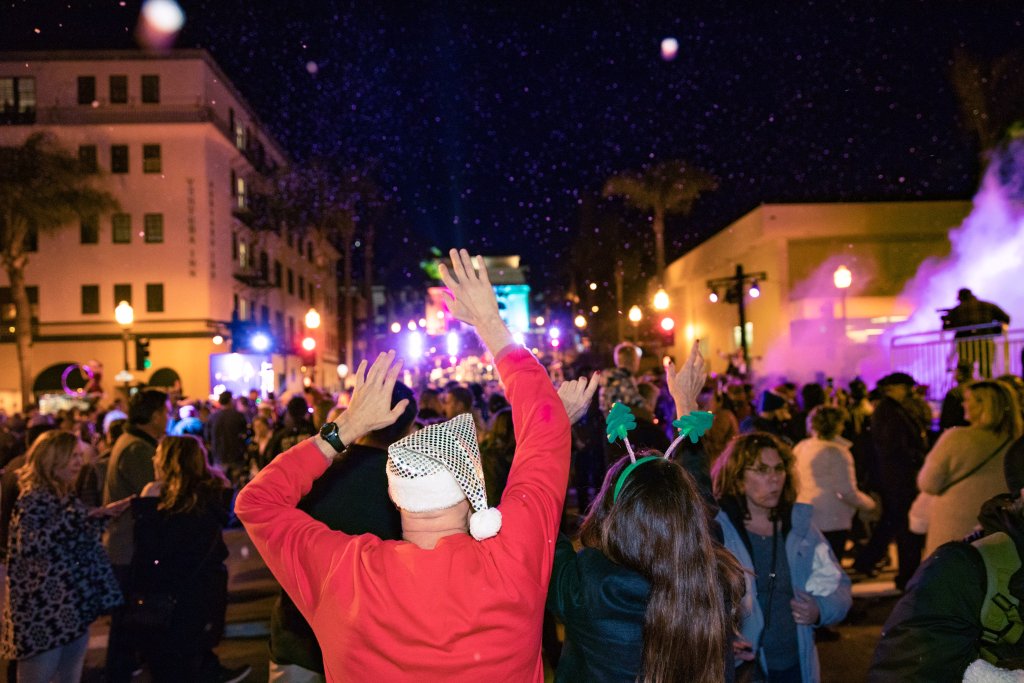 Get ready! Ventura's favorite annual Winter Wine Walk & Holiday Street Fair is back this year. The event is twofold: start the day at noon shopping at the FREE Holiday Street Fair. Hundreds of local vendors selling a wide variety of crafts and goods will be lined up along Main Street to help you find the perfect holiday gift. No ticket is necessary to shop at the Holiday Street Fair.
At 4:00 pm, get your wine glass ready because the Winter Wine Walk begins. Stop by and shop at participating local businesses. It's always a fun evening full of music, laughs, and memories. For tickets and more information click here.
December 9
Come to town for this fun holiday event happening in Ventura. Hit the water this winter at the Ventura Harbor

! Santa himself will ditch his reindeer and hop on a paddleboard and you can be a part of the adventure by renting a kayak, SUP, or character pedal boat from Ventura Boat Rentals. Participants are encouraged to get into the holiday spirit by dressing up as Santa, Mrs. Claus, elves, reindeer, or any other holiday character! Get your rentals early before Santa comes on the scene (around 11:30 am).

A festive group photo will be taken before Santa leads all of his reindeer through the marina to the Channel Islands National Park Visitors Center

and back.

After the Santa Paddle, grab lunch at one of the many restaurants at the harbor for some delicious and fresh seafood. And get a jump on your holiday shopping and stop by local boutiques for that special someone!
December 15 & December 16
Watch the lights sparkle on the water at this year's Ventura Harbor Parade of Lights. Dozens of boats will light up the harbor as they cruise through the marina with fun lights and signs. Get into the spirit of Hula Holiday, this year's parade theme. Think sunglasses, tropical drinks, and sand of course! Learn more here.
December 16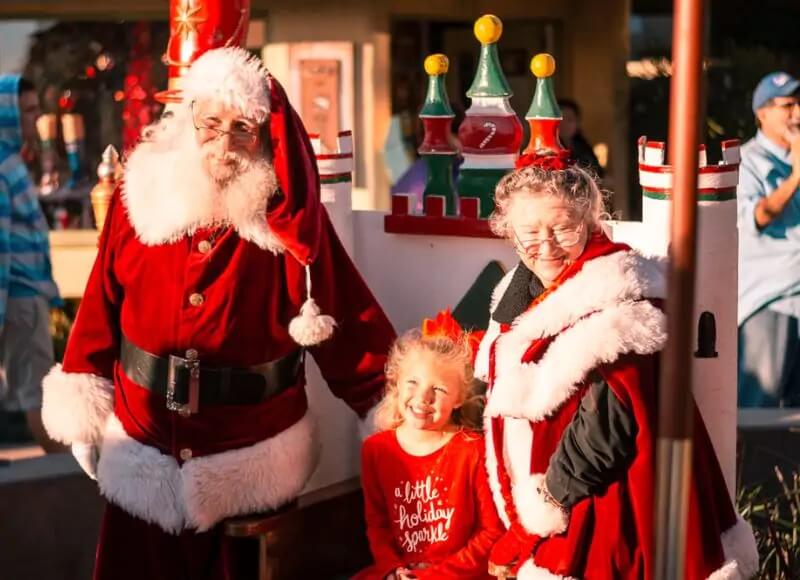 Spend the day at Ventura Harbor Village's Winter Wonderland & Holiday Marketplace 2023. You don't want to miss saying hello and taking a photo with Santa & Mrs. Claus. Plus, get up close to two of their reindeer! Witness the magic of the season with roaming carolers and holiday characters for a full day of family-friendly fun. Catch a live band, play in the faux snowfall, and make a complimentary holiday craft.
Things to Do


Family Fun

Arts, Culture & History

Parking
Outdoors


Beaches & Surfing
Food & Drink


Wineries, Breweries & Distilleries
Discover More
Get to know Ventura, and discover the best things to do around the city.
Ventura Partners With