Posted: Thursday, Aug 27th, 2020
Four Great Ways to Enjoy Ventura's Great Outdoors
Featured Image by Byba Sepit
With all due humility — and honesty — Ventura IS the great outdoors, a world-class playground that will set your heart racing in all the joyful ways. And it's all free. Four great ways to enjoy Ventura's great outdoors is actually limiting things. But go ahead, pick your play and plunge into Ventura's coastal — and offshore — playgrounds.
You won't be sorry.
Best bet, pick them all.
We speak from experience.
Explore the glories of Channel Islands National Park
Just a 70-minute boat ride off Ventura's shore, the five islands of Channel Islands National Park offer precisely the wild silence — and wide open spaces — you'd expect from one of America's least visited National Parks.
Santa Cruz, Santa Barbara, Anacapa, San Miguel, and Santa Rosa islands offer magic and adventure on so many fronts. There's remote camping, hiking (picture seascapes that steal your breath), sea kayaking (paddling into a sea cave is like descending into the throat of some softly breathing beast) snorkeling and world-class scuba diving (Jacques Cousteau called the Channel Islands one of the world's best dive spots), and bird-watching (some of the birds on the Channel Islands — the Island Scrub Jay, for one — are found nowhere else).
At night, from certain island campsites, you can see the pinprick lights of civilization flickering like the campfires of some tremendous army.
Island Packers will take you there.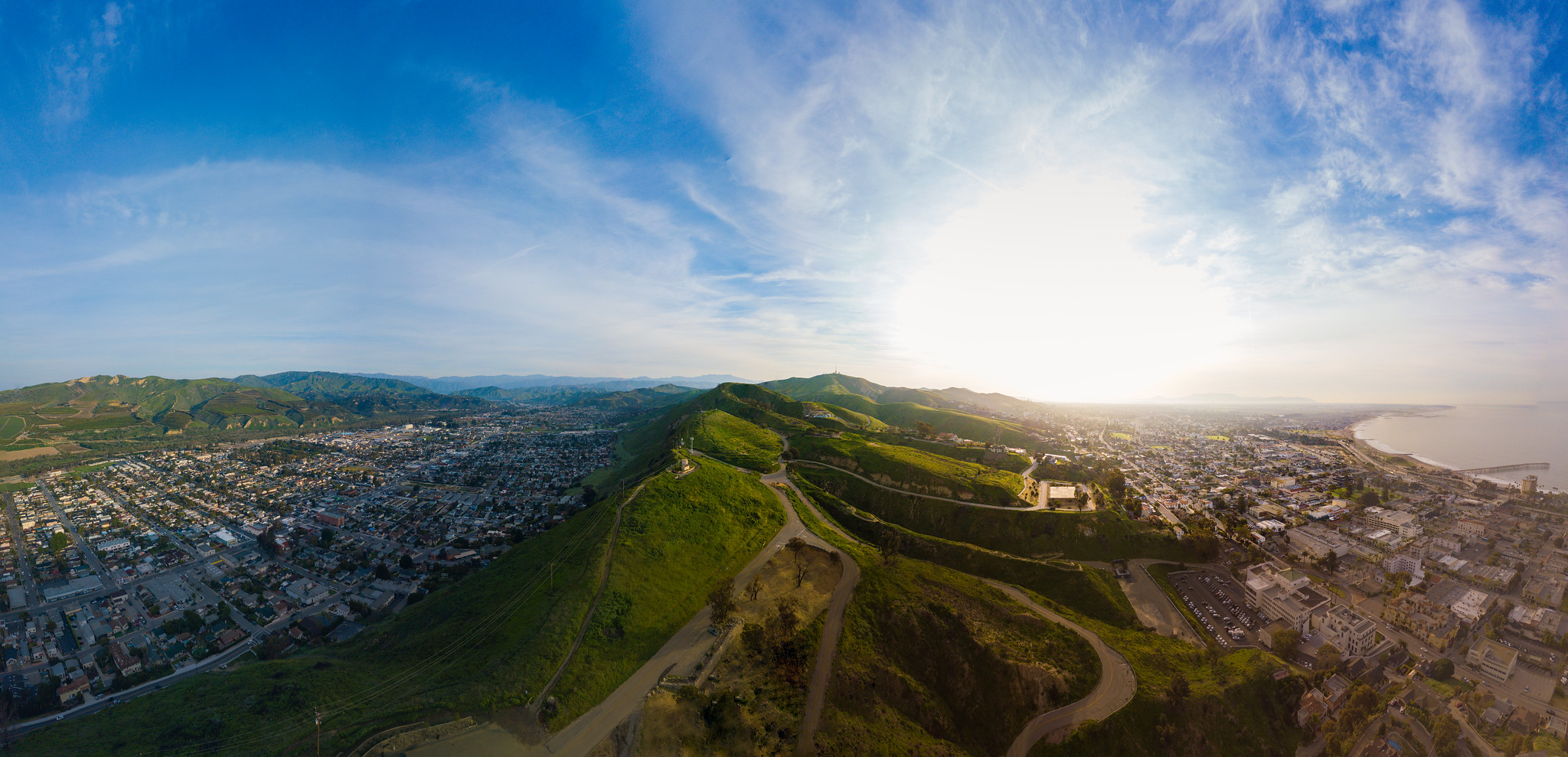 Hike in Ventura's hills — and hidden places, new and old
So many Ventura hiking options.
Warm up with a conveniently located — pretty much right in downtown Ventura — walk around Grant Park. Grant Park sits above Ventura (just above City Hall). It offers the finest seascape view, with a Ventura of toy town buildings spread beneath you and Anacapa and Santa Cruz Islands on the horizon.
Just below Grant Park, the Ventura Botanical Gardens offer a stunning wander among the loveliness of five Mediterranean climate zones (some 160-plus species). And the same spectacular ocean panorama that Grant Park offers.
You can also head for the equally panoramic hills in Arroyo Verde Park. Start in the grassy area and then head for the hills for more seascape panoramas.
And on Ventura's east end (only ten minutes from downtown) a lovely opportunity, courtesy of the preservation efforts of the Ventura Land Trust.  Harmon Canyon is a pastoral heaven of gnarled oaks, downy grasses, and wind-kissed vistas. Oh right — and terrific singletrack mountain biking trails too.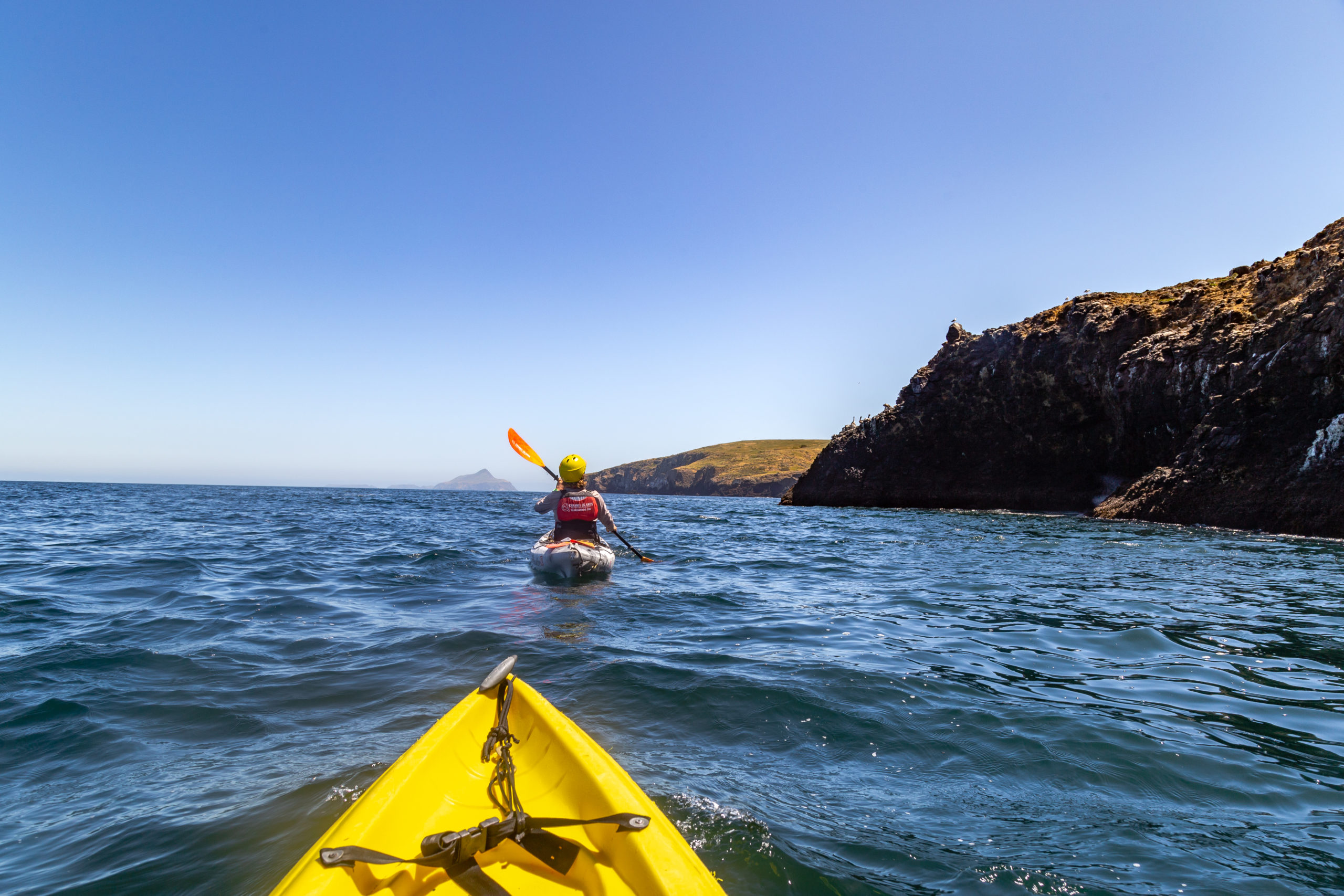 Ventura has your world-class water fun
The Pacific Ocean is Ventura's favorite playground — and, if you're wise in the ways of fun, yours too.
Let's start with world-class waves, from surf spots ranging from C Street (California Street), to the Santa Clara Rivermouth, to Rincon (yes, Santa Barbara claims it, but it's inside the Ventura County line). Bodysurfing, boogie boarding, surfing; pick your play. Don't know how to surf? Ventura is filled with expert and caring (that's equally important) surf instructors.
There's also kayaking and stand up paddleboarding in Ventura harbor (rent from Ventura Boat Rentals). Or perhaps a slightly wilder kayaking rendition out at the Channel Islands; Santa Cruz Island has some of the best sea cave kayaking you'll find anywhere in the world — the Santa Barbara Adventure Company offers guided tours.
There's also world-class scuba diving out at the Channel Islands (the Channel Islands were one of Jacques Cousteau's favorite dive spots). Plenty of great dive outfitters offer trips out to the islands, but you can't go wrong with Ventura Dive & Sport. 
Ventura has your beaches for play — and getting completely away
From empty beaches where you can hear yourself think, to surf beaches where you can catch the wave of a lifetime, or, perhaps even better, watch your child catch their first wave, beaches are what Ventura does. We've got miles of sand and, happy plus — plenty of free parking beside it.
Yes, out in the water there's world-class surfing, boogie boarding, kite-surfing, kayaking and stand-up paddle boarding. And, on the beach, plenty of room for play. Mother's Cove, near the mouth of Ventura Harbor, is popular with families; tucked behind the harbor breakwater, it offers calm, safe waters. And — happy plus — just across the street there's Ventura Harbor Village, with its own grassy swards for kid (or kid-at-heart) running; plus shops and restaurants.
Beaches are also made for strolling and ruminating. If your version of play involves walking away from the world, head for those same beaches across the street (Spinnaker Drive) from Ventura Harbor, and walk south along the Pacific toward the Santa Clara Rivermouth. The world will fall away.
A true lover of beach solitude? Santa Rosa Island has empty, sugar-sand beaches as lovely as any in the world. It's worth the boat ride and the effort.
Sometimes when you play it's good to go still.
And hear the things that matter.
Discover More
Get to know Ventura, and discover the best things to do around the city.
Ventura Partners With