Posted: Tuesday, Aug 29th, 2017
A guide to (free!) parking in Ventura
Ventura has something few Southern California beach towns have. In a few words, lots and lots of free parking.
And yep, even at the beach.
Downtown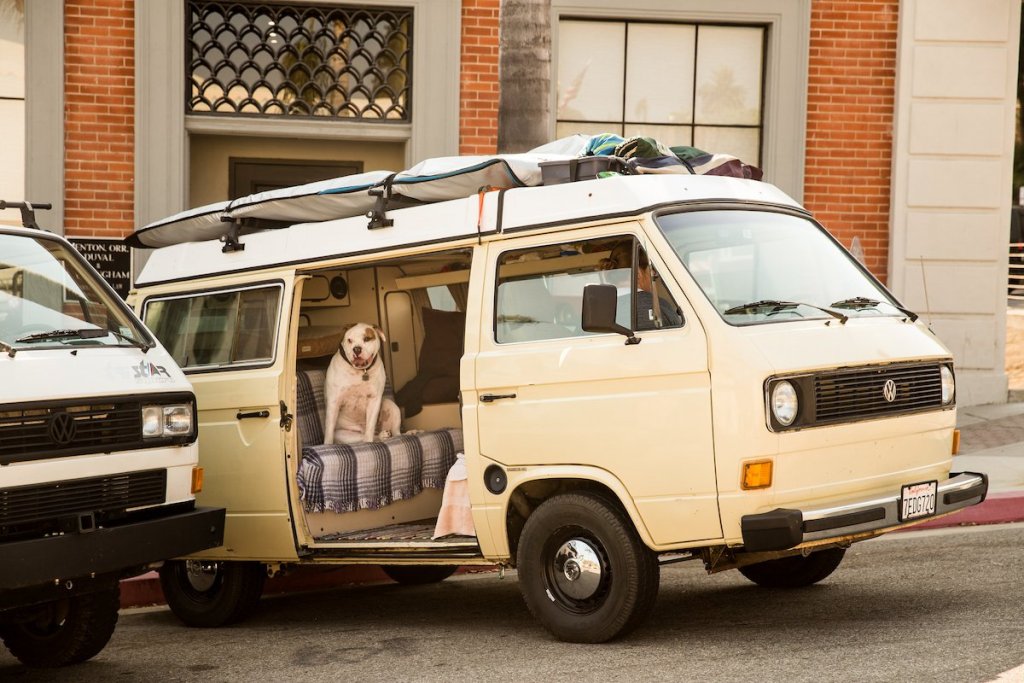 There's plenty of free parking in downtown Ventura — over 2,900 free spots if you ever find yourself on a game show. There's free parking for two hours, four hours, and twenty-four hours, much of it in over a dozen clearly marked city lots. There's also free parking in the five-level parking structure on Santa Clara Street between California and Chestnut (free all-day parking on the top floors, and free 4-hour parking on the bottom floors). There is also free all-day parking in the upper City Hall visitor lot (at the very end of California Street).
Comes in handy on any regular sun-splashed Ventura day, and during Ventura special events like the Spring Wine Walk or concerts at the Majestic Ventura Theater.
Beaches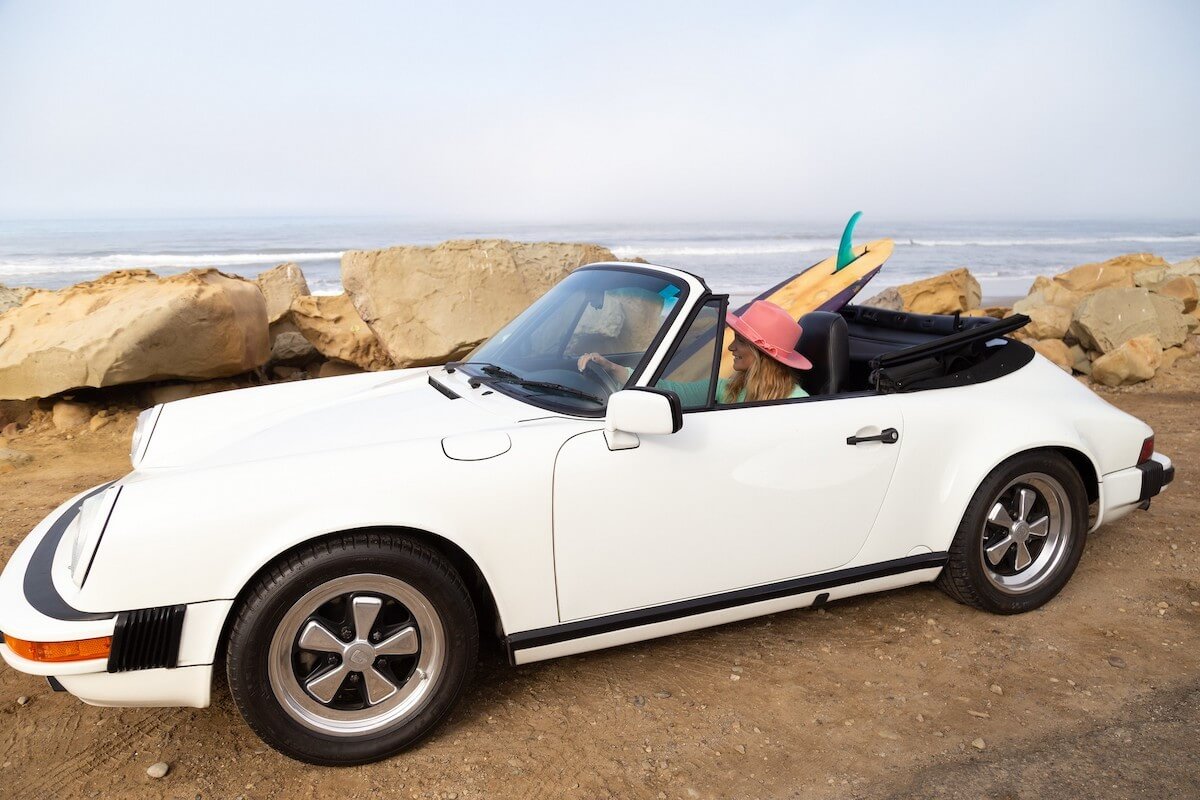 Heading for Ventura's beaches? Wise move, for starters. Surfer's Knoll and Harbor Cove beaches across from Ventura Harbor both have free parking lots (though the Surfer's Knoll lot is small). You can also park along both sides of Spinnaker Drive (the road that parallels the beach) for free – just please cross the dunes to the beach along the designated paths.

On the other side of the harbor, in the Pierpont neighborhood, Marina Park has lots of free parking in their lot at the end of Pierpont Boulevard – and a great grassy area for picnicking and playing near the beach. There is also free parking in the small lot at the ocean end of Seaward Avenue where it dead ends at the beach, and also free parking close to the beach along Seaward Avenue itself (though that goes quickly).

Near the Ventura Pier, there is a large parking structure and a parking lot right at the beach (accessed from Harbor Boulevard). Parking in both these places isn't free, though if you patronize the businesses on the Pier or along the Promenade – Beach House Fish, Beach House Tacos, MadeWest Brewery, Aloha Steakhouse – and get your parking ticket validated, parking in the parking structure is free.
Away from Downtown
Away from Ventura's main downtown area, parking in the city is, well, free everywhere. And you won't have to hunt for spots. Ventura is small town easy.
Ventura Harbor Village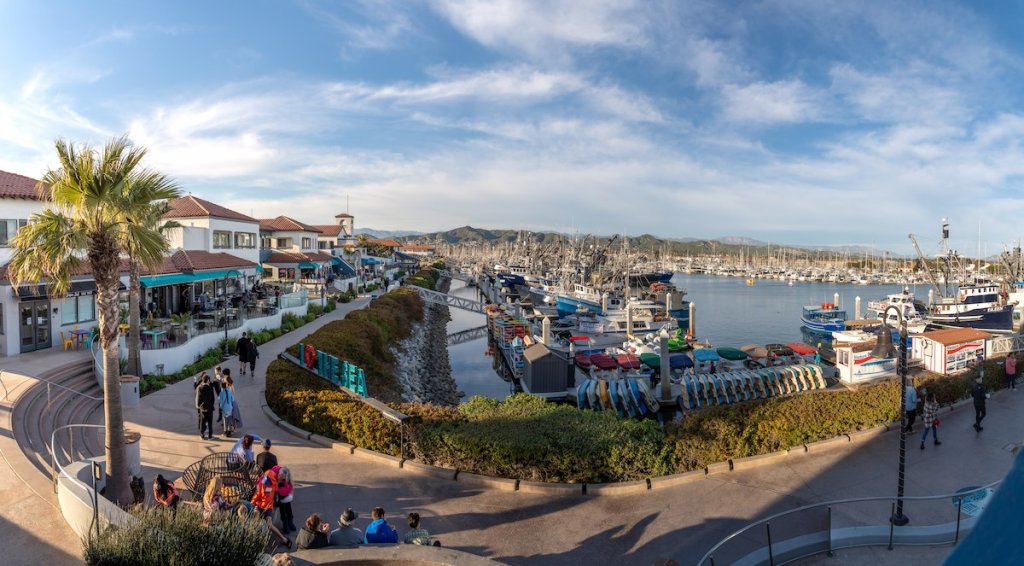 Ventura Harbor Village has reams of free parking in a huge lot that parallels all the shops and restaurants. Just park and enjoy. Please don't park in these lots and walk across the street to the beach. The Harbor Village parking lot is for folks patronizing the harbor. Thank you!
Going Camping Out at the Channel Islands?
Not to worry. Island Packers has overnight parking spots for those smart enough to visit Channel Islands National Park and camp there. There is also free parking surrounding Island Packers' offices so you can park for free if you are taking a day trip out to any of the Park islands.
Now That You're Parked
Enjoy Ventura – plain and simple (because that's how we like it), the best little beach town you never heard of.
Sixty miles north of Los Angeles (and world's away), Ventura is Southern California the way you dreamed it. Empty beaches where you can hear yourself think, or catch your first wave. A small town downtown (two blocks from the beach) where you can wander, inhaling the happy din of art galleries, boutique shops, antique stores, craft breweries, and restaurants and music venues of every taste and chord. A Taco Trail where you can taste the best Mexican food you've never had. A Harbor where you can sample fresh-off-the-boat seafood, or take a boat out to the Channel Islands, the Galapagos of North America, and an outdoor adventurer's dream.
Magic? Maybe more than a touch.
Starting with free parking.
For more on parking, please see the maps below.
Things to Do


Family Fun

Arts, Culture & History

Pet Friendly

Parking
Outdoors


Beaches & Surfing

Biking & Hiking Trails
Discover More
Get to know Ventura, and discover the best things to do around the city.
Ventura Partners With