Posted: Tuesday, Oct 12th, 2021
6 Reasons to Celebrate National Seafood Month
Featured photo by Ventura Harbor Village
The sun is shining, the sea is glistening, and spiny lobster season is finally here – HAPPY SEAFOOD MONTH! Let your taste buds determine your next overnight vacay with delicious seafood options at Ventura Harbor and scenic Ventura Harbor Village. Just steps from harborside hotels are a quality selection of restaurants, boutique shops, galleries, and a variety of live entertainment and fun on the water. All complimented with spectacular fall sunsets over the ocean at the end of the day. Read below for six ways to celebrate National Seafood Month with Ventura Harbor.
1. Eat More Fish – It is really, really good for you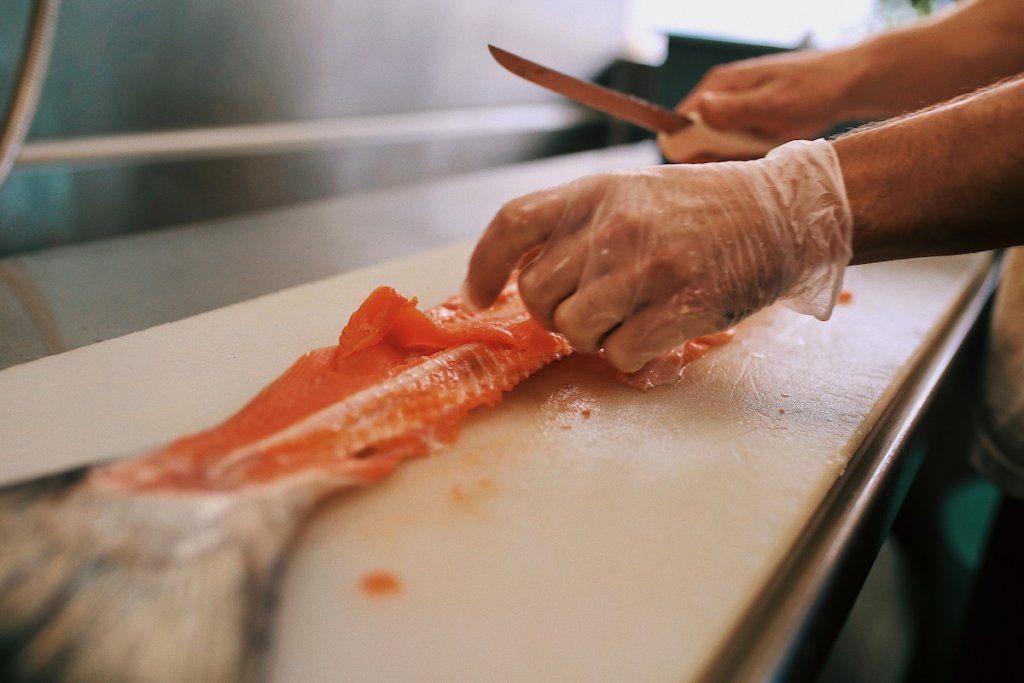 Plus, need a little sea-foodie teaser to get inspired for your next meal? We thought you might! CLICK HERE to SEA the FOODIE video! It's low in saturated fat and cholesterol, and packed with omega 3s, lean protein, vitamins A, D, and B, and minerals such as iron, iodine, and zinc. Psst — Fish oil doesn't compete, so add more locally sourced seafood in your diet!
2. Head to the Ventura Harbor for Handcrafted Chowders and Stews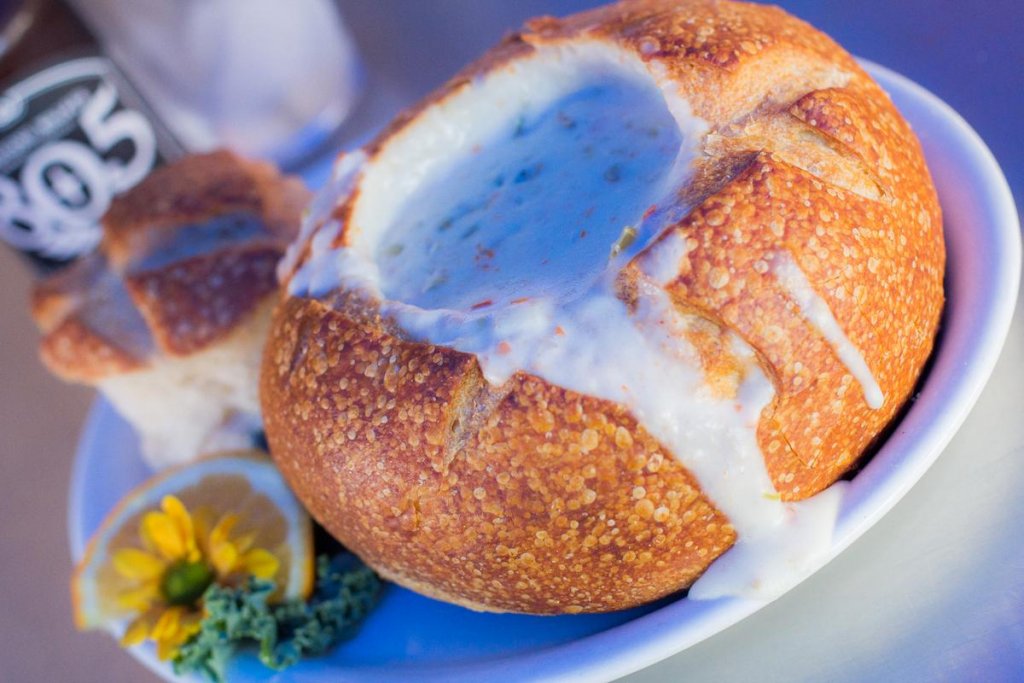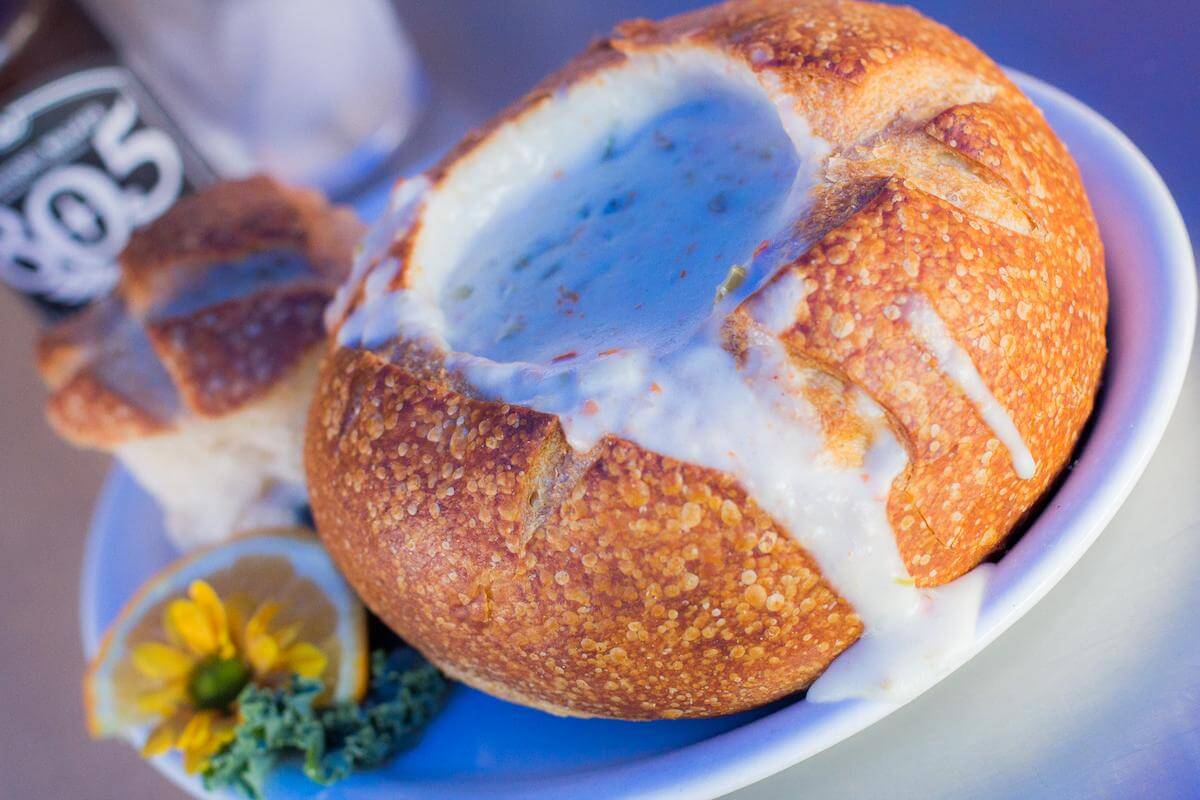 Ventura Harbor prides itself on offering over 10 unique mouthwatering handcrafted clam chowder recipes at various waterfront restaurants, plus a variety of cioppinos and hearty dishes to warm your inner core. Enjoy with a glass of wine, warm bread, and stunning Harbor views! Yum! Click here for dining options.
3. Catch Your Own in the Channel off Ventura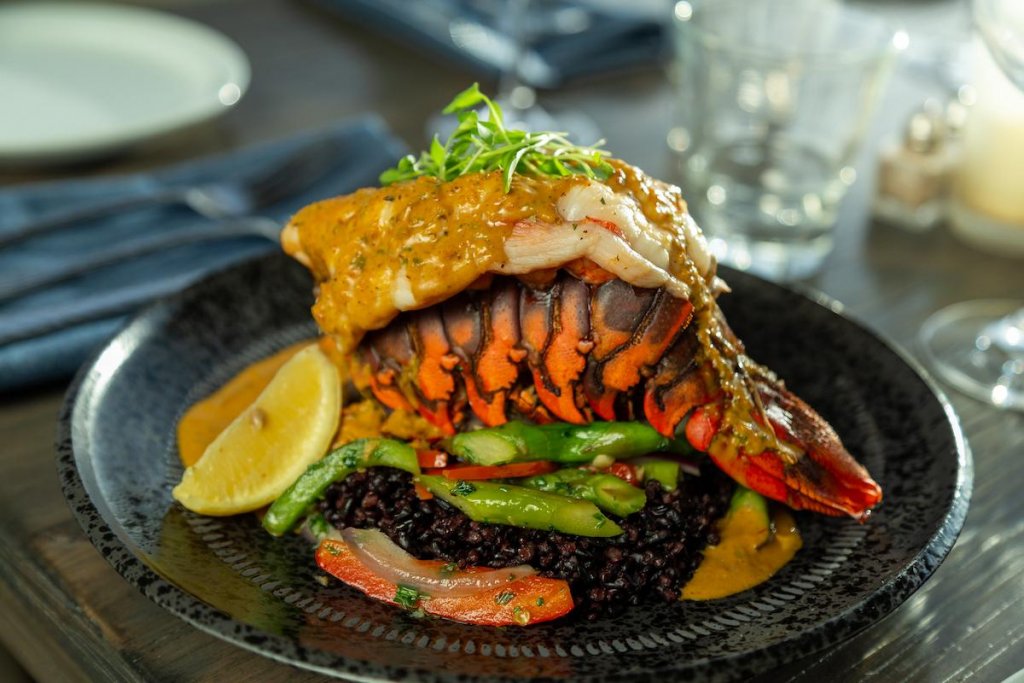 Calling sportfishing enthusiasts of all ages! Nothing is better than being out on the open ocean and the thrill of bringing back the catch of the day to post for friends to envy! Ventura Harbor Sportfishing has a fleet of fishing vessels and they offer frequent trips out of Ventura Harbor. Click here for sportfishing info.
4. Dine with Ocean Views at Ventura Harbor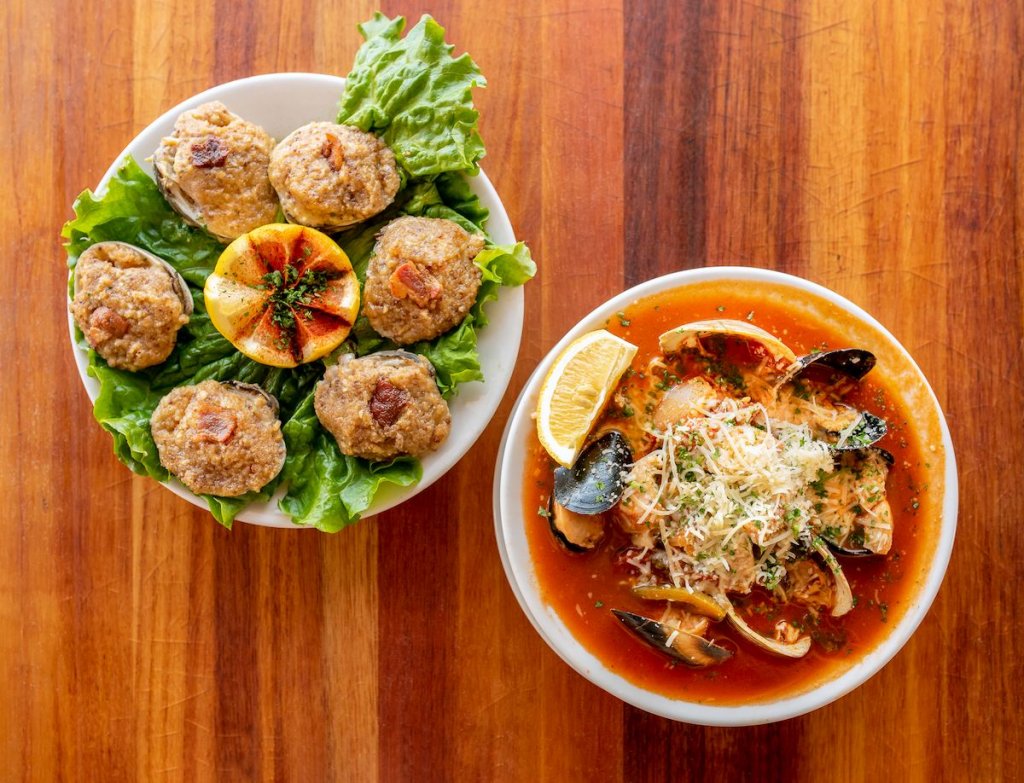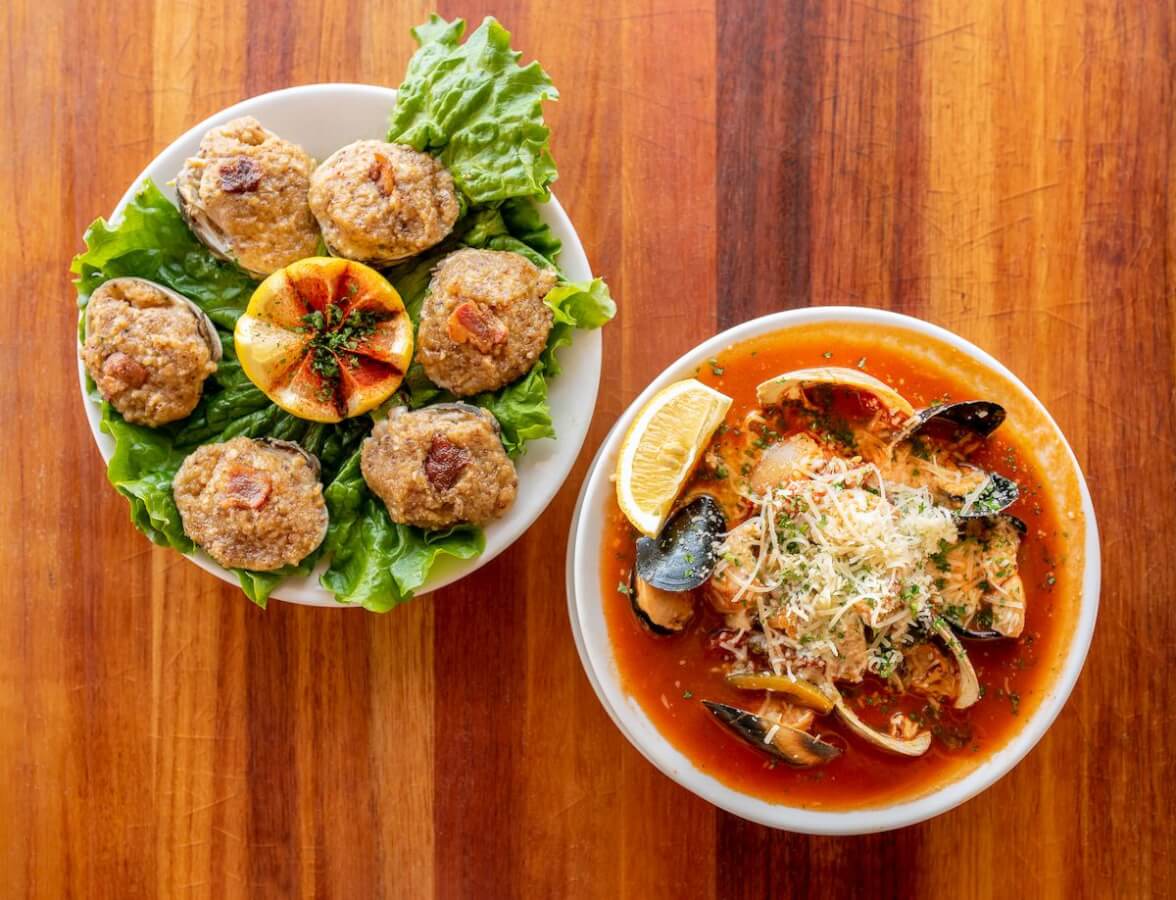 From famous Fish N' Chips and large, generous servings of seafood at the Ventura Harbor Village's anchor restaurant, Andria's Seafood Restaurant & Market (a fan-favorite for over 38 years), to the popular Brophy Bros Restaurant & Clam Bar with fresh clams, oysters, and stellar seafood (and an award-winning Bloody Mary), Ventura Harbor is home to an abundance of seafood offerings. So many global cuisines to choose from, all of them featuring delicious seafood selections: French, Mexican, Greek, Cuban, American, and fine-dining, to walk up casual. Click to SEA restaurant choices. October is National Seafood Month and what better way to celebrate than by the sea. Learn how the United States is recognized as a global leader in sustainable seafood—both wild-caught and farmed.
5. Support Local Fresh Seafood Fish Markets and Fishermen on Your Visit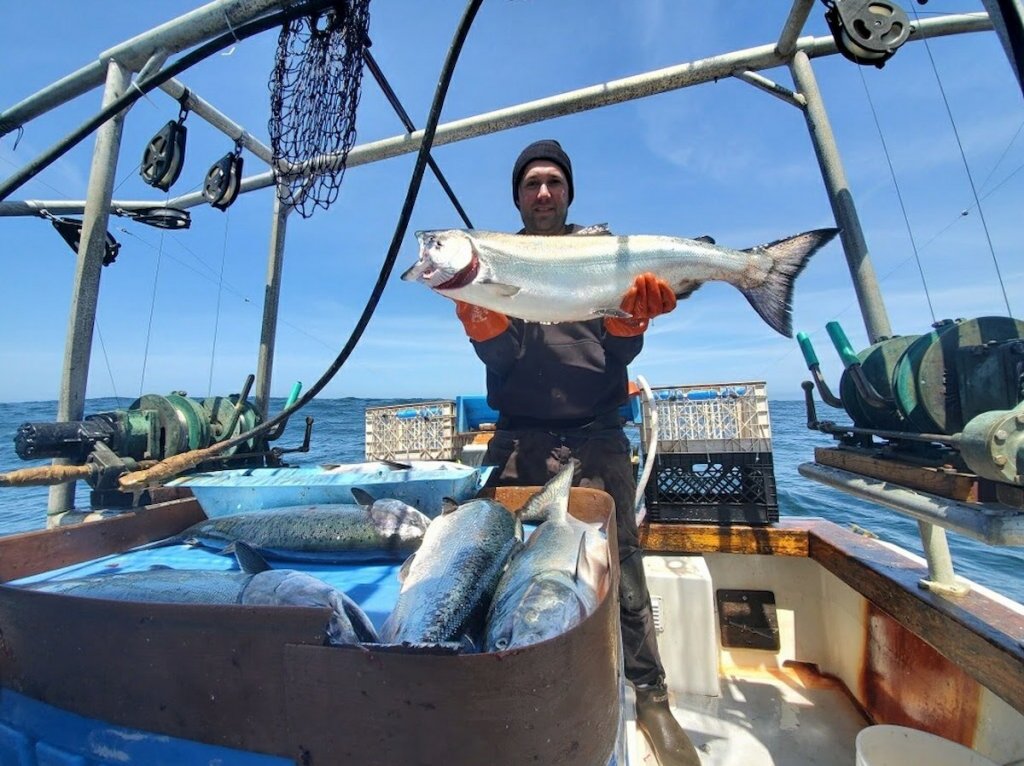 Ventura is fortunate to have an abundance of Fish Markets including several in the Ventura Harbor. Options range from daily fish markets like Wild Local Seafood who are founded on sustainable fishing practices, to weekly markets from local fisherman selling right from the dock at the Saturday Fisherman's Market at Harbor Village. Plus famous Andria's Fish Market is open daily, and Ventura Fresh Fish has a 'Dock to Doorstep' program where you can get the freshest catch delivered. With the array of options, there are no excuses not to support local fisherman on your travels and try new seafood recipes while you visit. Trust us, you'll be hooked and want to make Ventura Harbor fish markets a must-stop for fresh catch! Click here for Fish Market info.
6. Snap. Post. Eat. Enter the Ventura Harbor Seafood Eats Photo Contest!
Join in the National Seafood Month Photo Contest on your visit to the Ventura Harbor this October – One lucky winner will be selected for a $25 Gift Certificate for your next return visit to the seafood restaurant of your choice in Ventura Harbor. All you have to do is post a photo of a seafood meal from a harbor restaurant, use #SeafoodEats in the caption, and tag @VenturaHarbor. Click here for details.
Discover More
Get to know Ventura, and discover the best things to do around the city.
Ventura Partners With