Posted: Thursday, Jul 30th, 2020
10 Tips to Safely Visit Seaside Ventura Harbor Village
by Ventura Harbor Village
We welcome you to visit Ventura's open-air seaside attraction – Ventura Harbor Village – offering outdoor space to roam and bask in the sunshine with cool ocean breezes! Restaurants are open for waterfront patio dining, seaside boutiques & art galleries offer great finds to freshen up your living space and wardrobe, seaside Harbor hotels welcome guests for California road trip stays, sweet seaside treats put smiles on faces, and beaches, a variety of outdoor activities, and on the water rentals provide hours of fun! Ventura Harbor welcomes guests to "Seaside Safely" and here are 10 tips to help plan a summertime visit to the seashore of scenic Ventura. Adventure Outward Leave your worries behind on the mainland and adventure outward in nature! There are daily departures to the beautiful Channel Islands National Park with Island Packers. Boats are operating at 40% capacity to allow for safe distancing, along with many newly adopted safety measures. There are miles of open land and seascapes to enjoy on the five park islands! Don't forget to try your hand at a family game with the Ultimate Escape Room.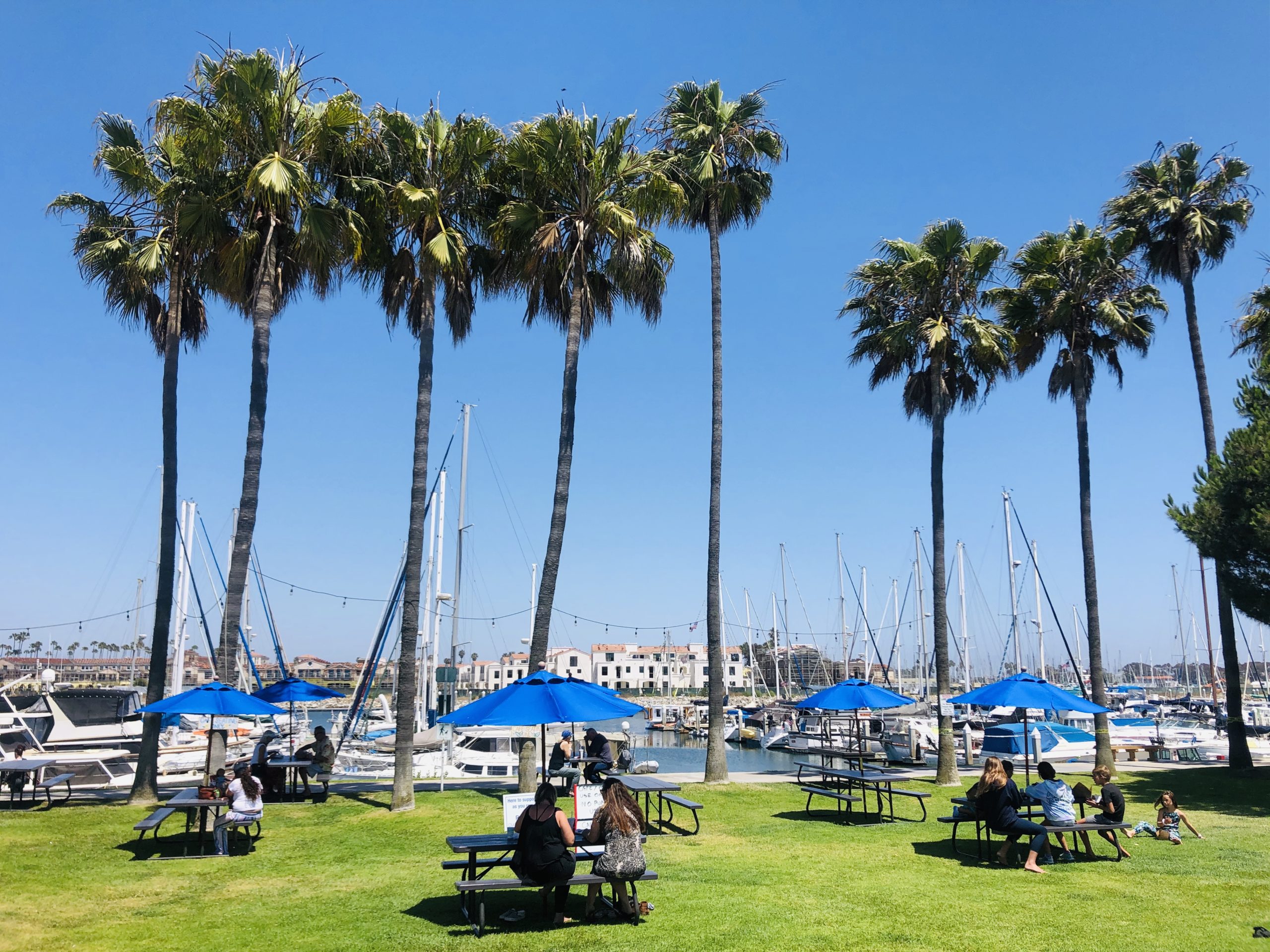 Dine Alfresco There's nothing better than the smell of salty sea air followed by a sip of a cool cocktail on a waterfront patio. Ventura Harbor has a variety of restaurants and cuisines, famous Fish N Chips, fresh seafood, and more, all with patio dining available. Takeout is still a great option as well – enjoy your takeout on a rented electric boat on your cruise through the harbor, or eat picnic style at the Seaside Takeout Zone on the Village Main Lawn next to the boats (bring chairs and blankets to sit on).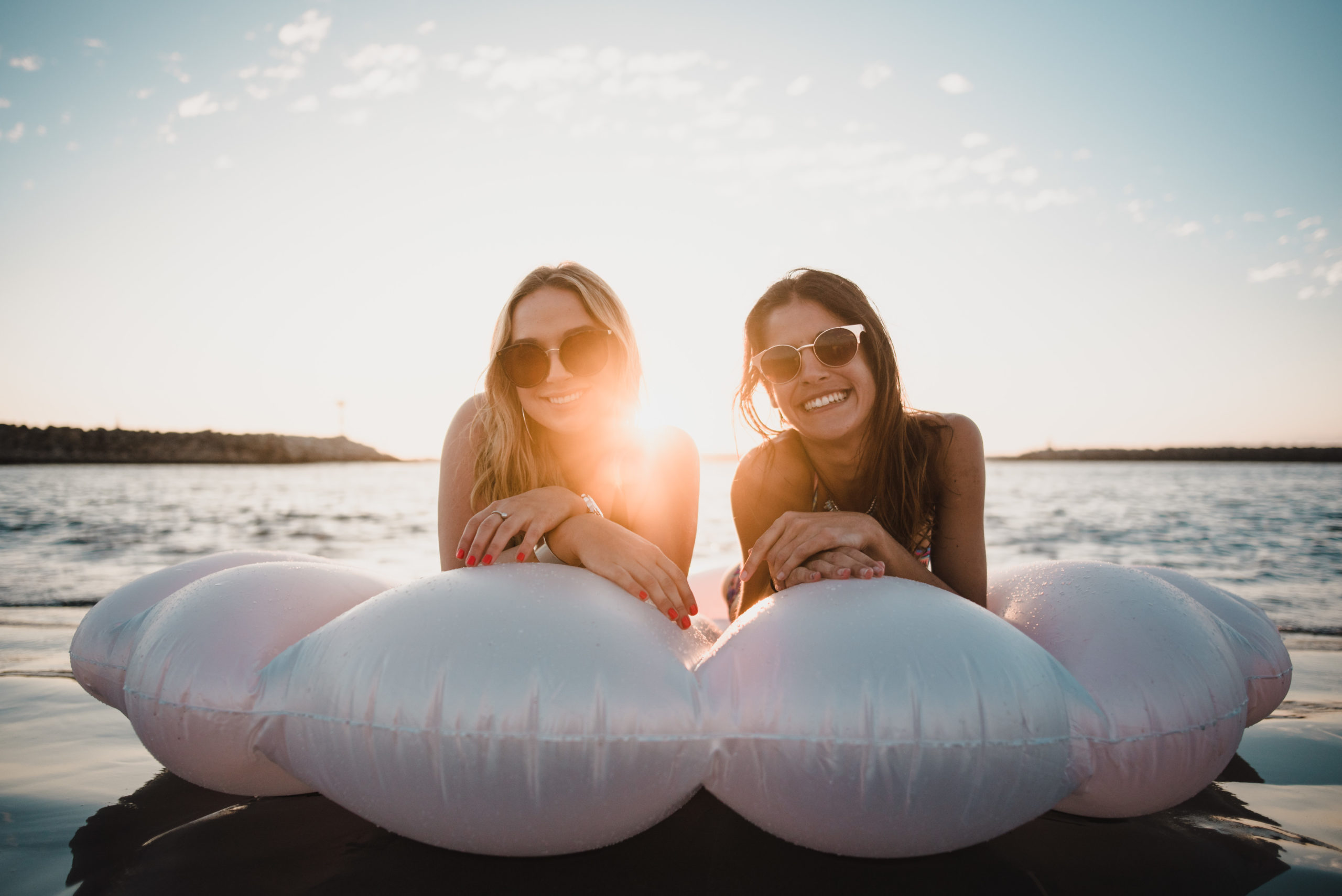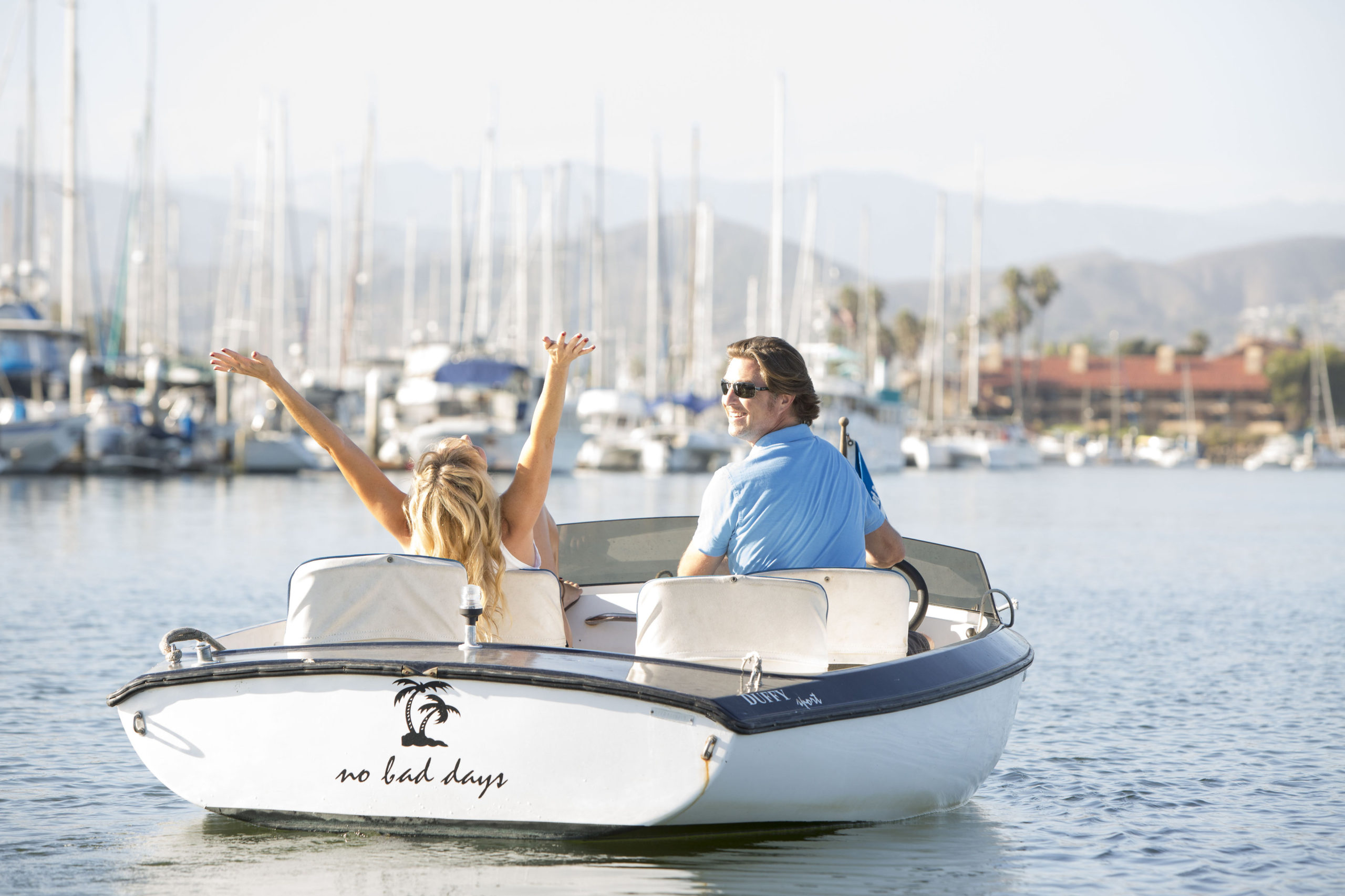 Have Fun on the Water When on the water, the only things around you are the sparkling harbor sea, boats cruising by, and the occasional sea lion. Travel through Ventura Harbor by kayak so you can sightsee in solitude! Check out Ventura Boat Rentals and choose between a single kayak or a double if you bring your quarantine partner along. Diving, parasailing, whale watching, sport fishing, and much more are available at Ventura Harbor Village as well!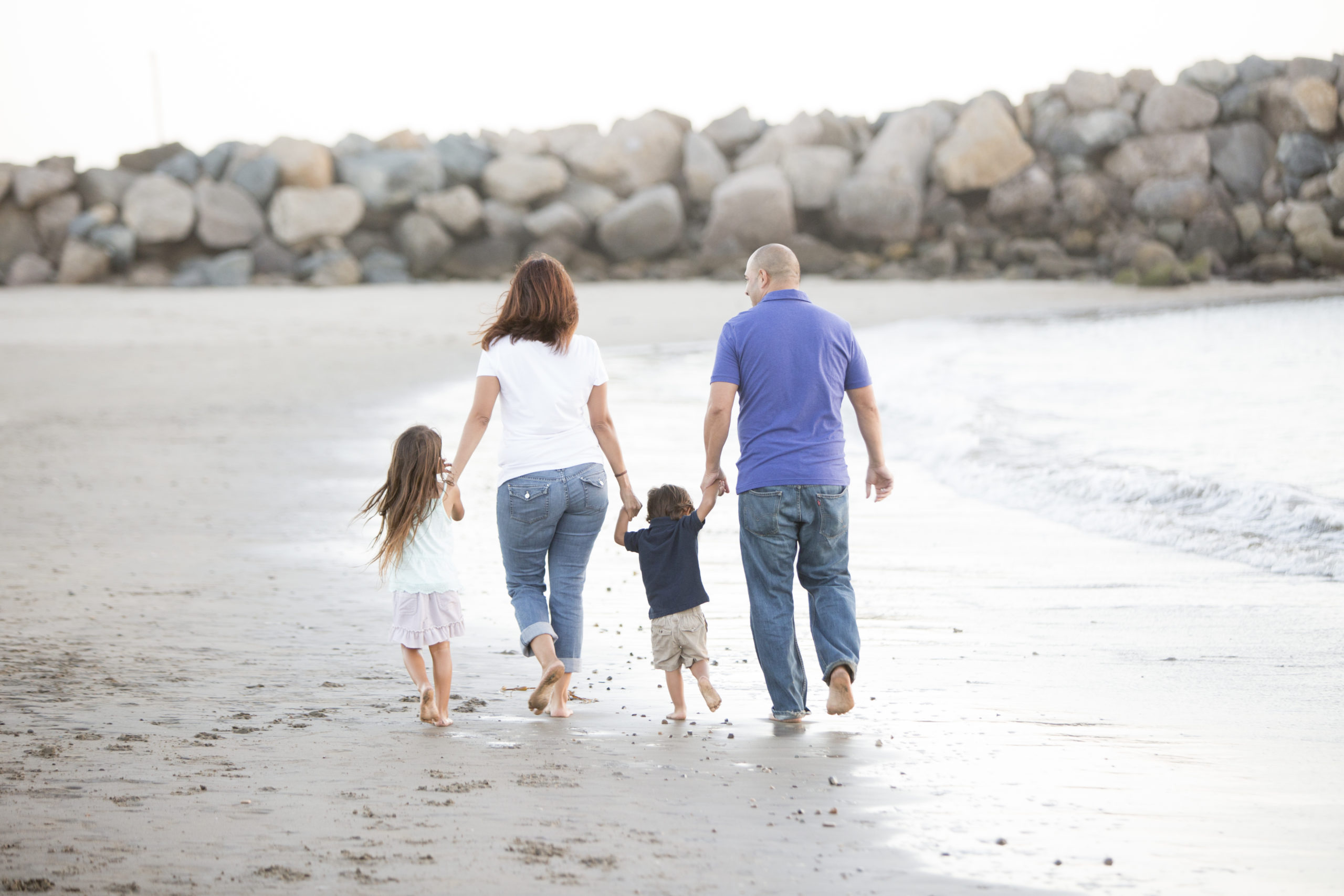 Enjoy Ocean Air The sea is a healing place and it will likely bring you a sense of calm. Make time to revel in the waves, take a deep breath of ocean air, soak up plenty of Vitamin D and Vitamin SEA, all while kindly keeping space between your group and fellow beachgoers.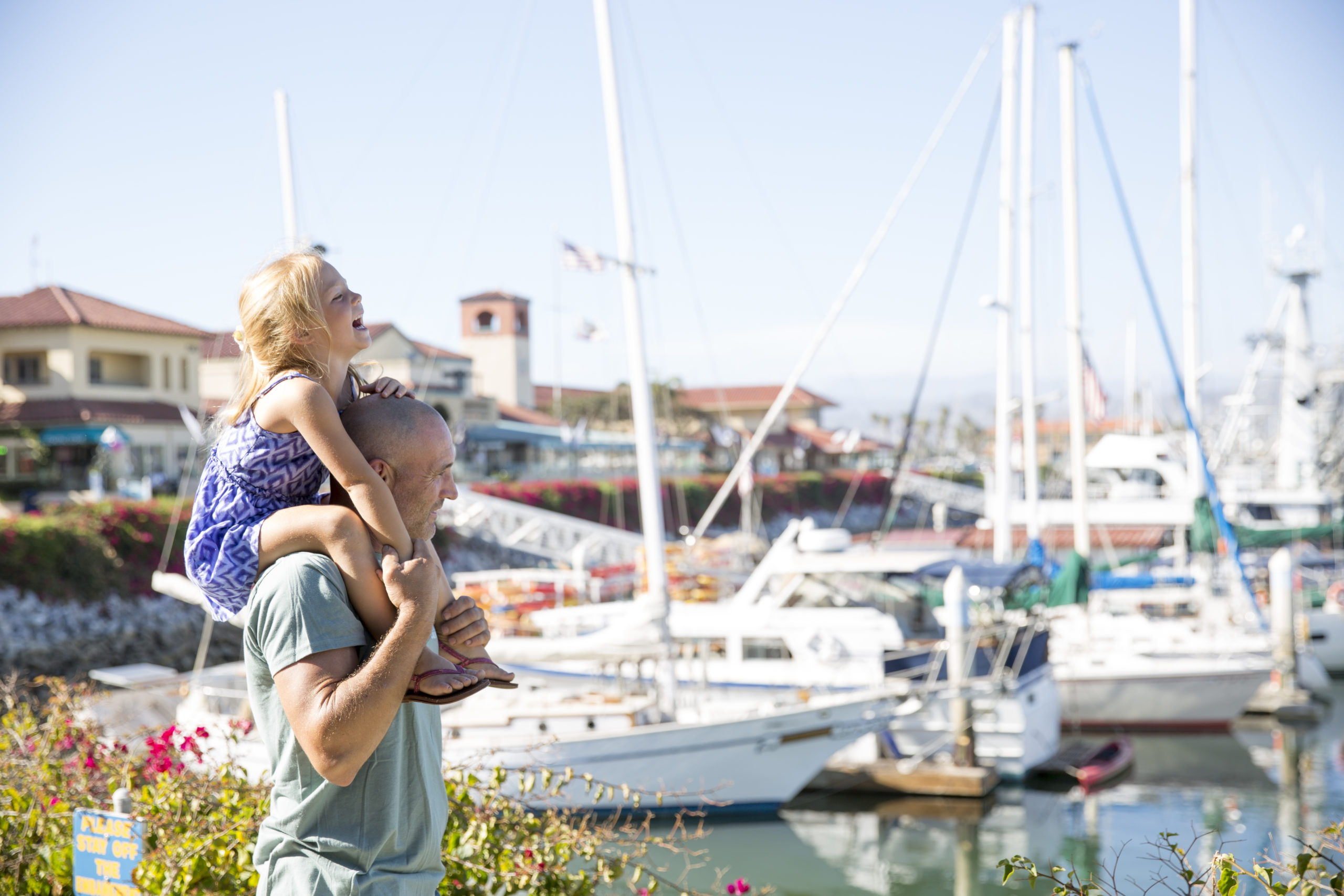 Seaside Stroll Clear your mind by taking a stroll through Ventura Harbor Village. Walk up and down the scenic seaside promenade to watch boats sail by, even bring your dog with you for some time in the sunshine. Please be conscientious of those around you, keeping a safe distance at all times. Don't forget to grab a selfie at the Seas The Day 24-foot long Instagrammable sign on the Village Promenade.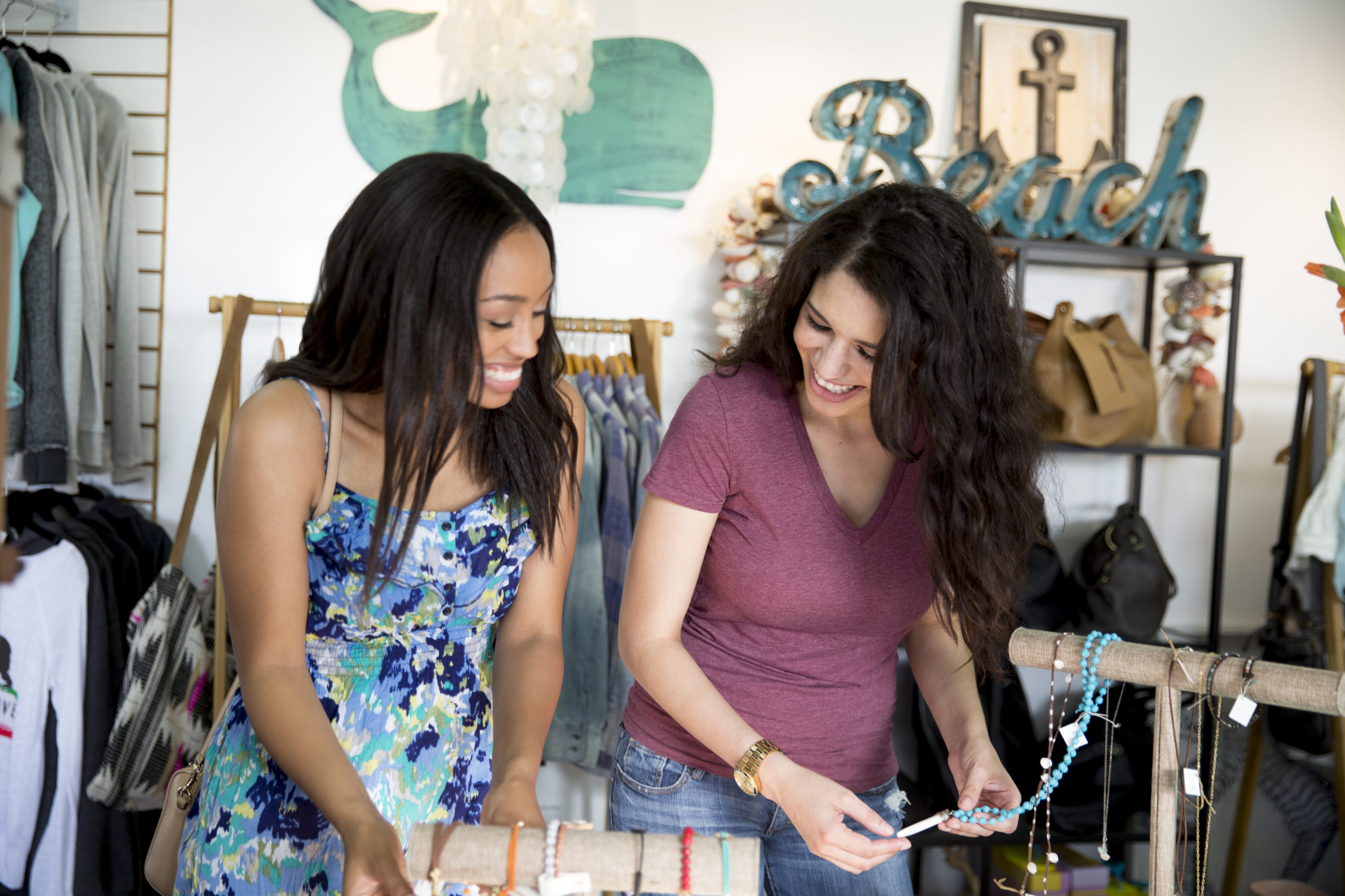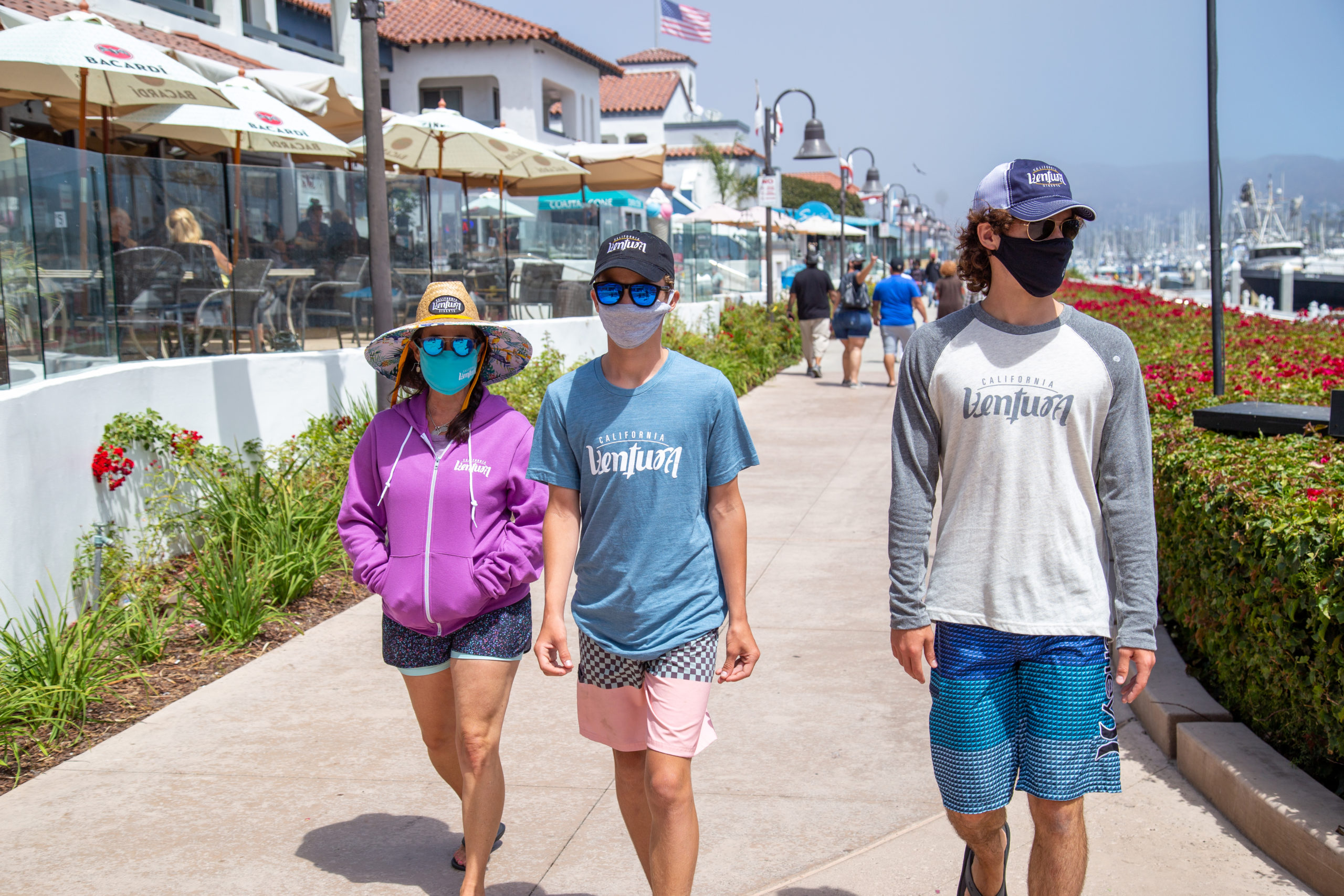 Seaside Shop If there's one upside to all of this, it's getting to shop without crowds! With smaller boutiques that are locally owned- you basically have the place to yourself! The prime times to shop solo in the Village are usually weekdays before 3 pm. Please always wear a face covering and be mindful of the time you spend inside if others are waiting. Have to stay home? No worries, as many retailers have online shops that will ship right to you as well!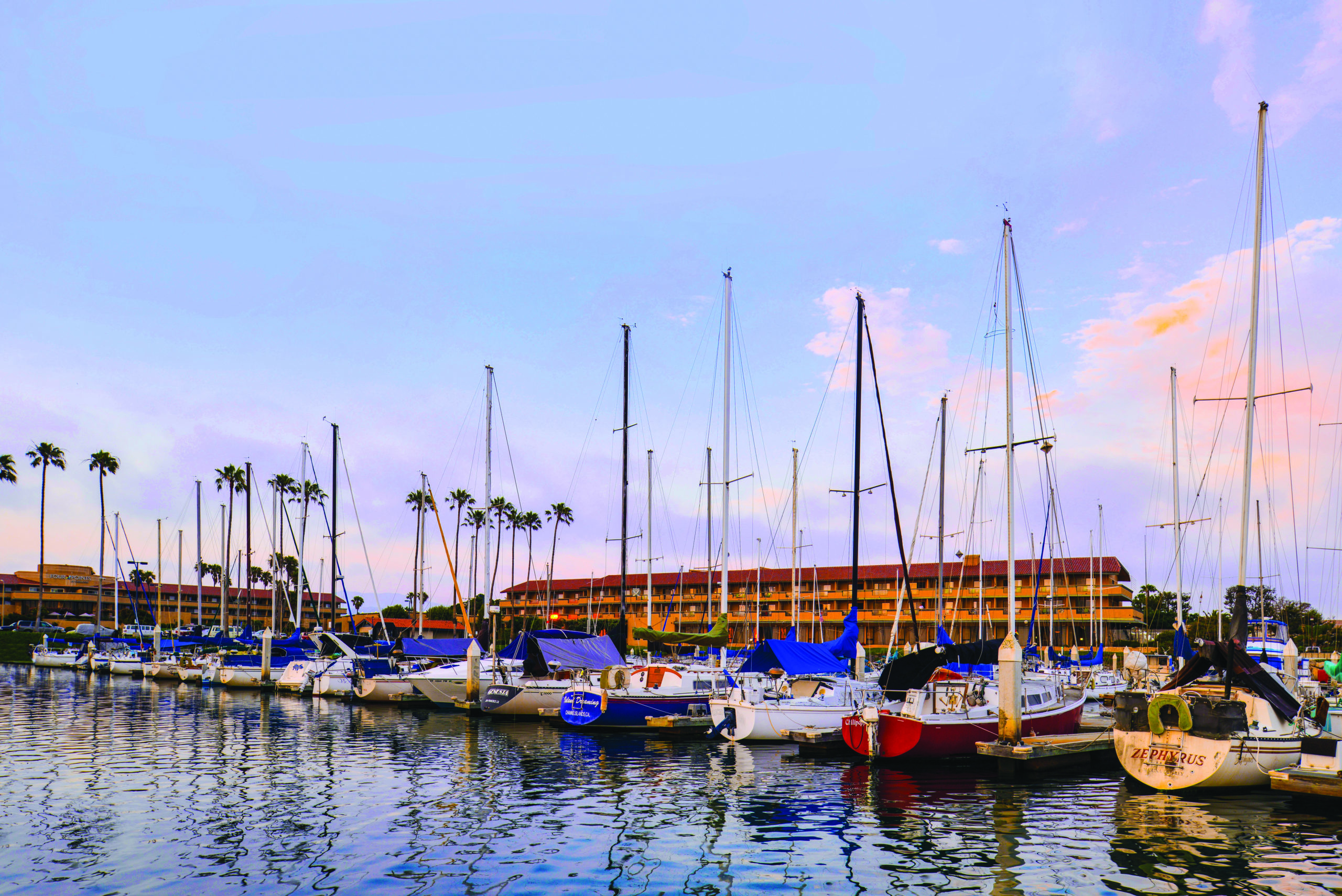 Relax Seaside After a full day of shopping, dining, playing, and pampering in the Village, we hope you kick your feet up and stay awhile. Four Points by Sheraton and Holiday Inn Express Hotel & Suites are only a short walk away from the Village and the views from both hotels are incredible! You'll feel relaxed as soon as you step foot in your room / seaside sanctuary. Also, make sure you reward yourself with a pampering session at the new modern nail salon in the village!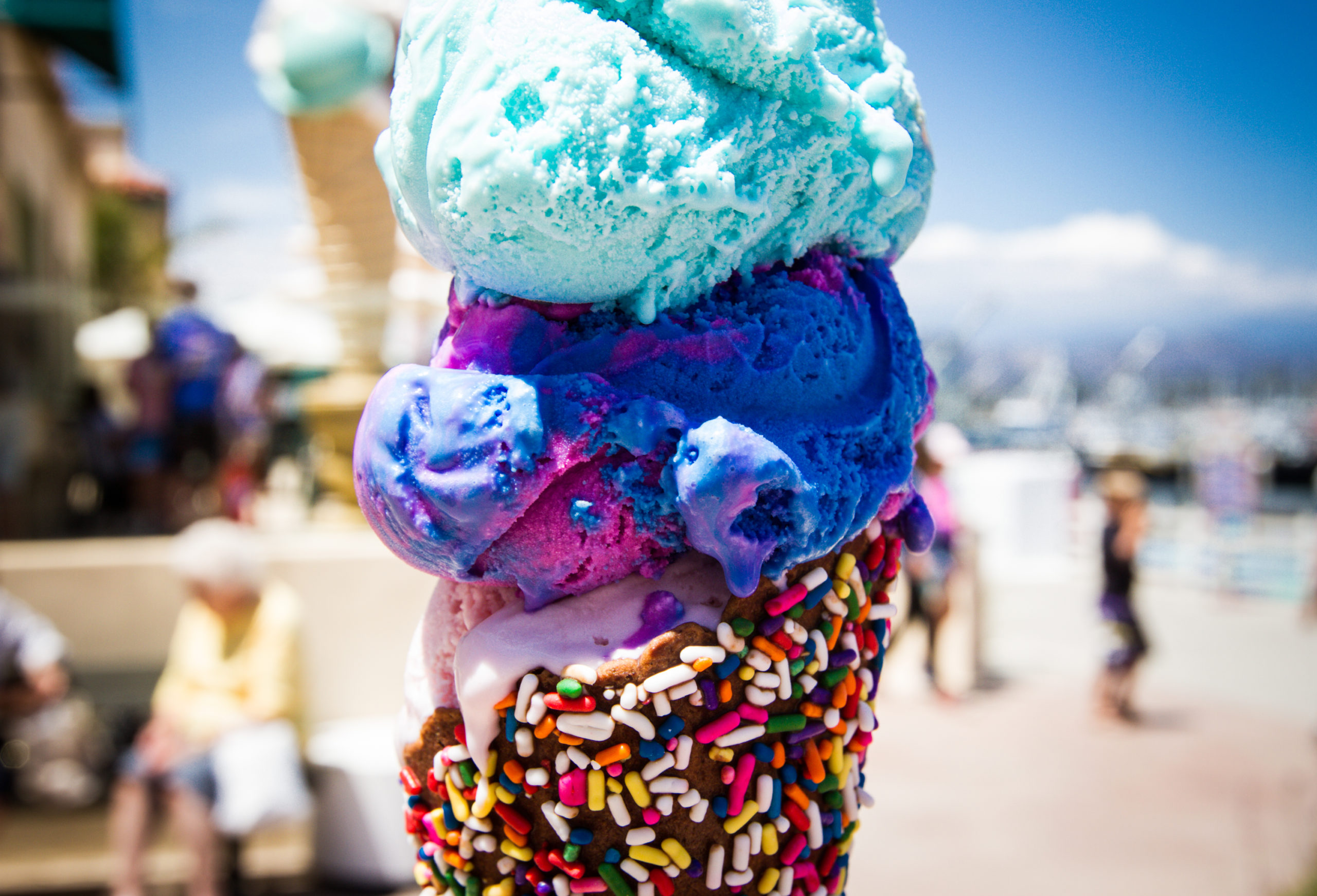 Sweet Treat Eats Indulge in summertime fun with sweet treats at the Harbor! This is the perfect time to enjoy yourself and treat yourself. Grab your favorite guilty pleasures- ice cream, chocolates, French pastries, and more- you deserve it!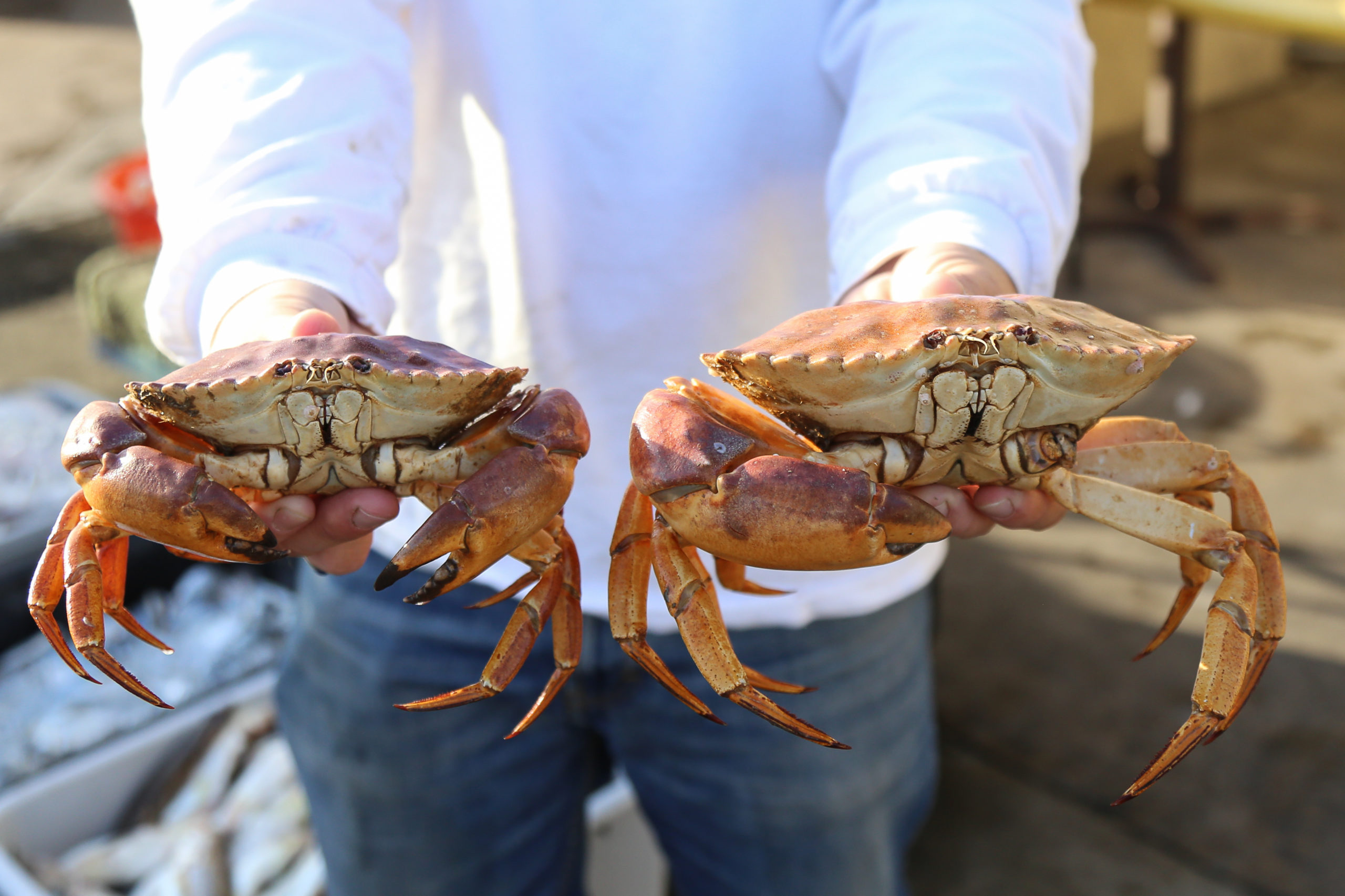 Stay Nourished One of the best things you can do to keep your family healthy is to keep them nourished with nutrient-rich, nourishing food. Before you head home, be sure to stop by one of three fresh fish markets in Ventura Harbor Village for locally sourced catch to prepare at home!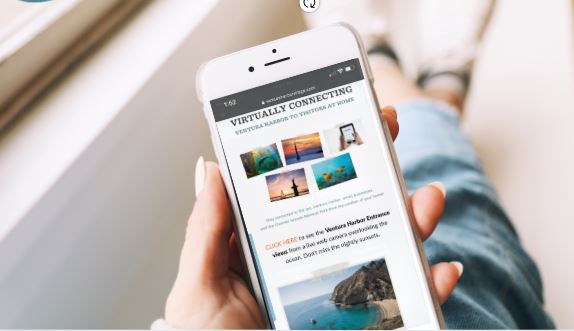 Virtually Connect If going out is not an option for you, we completely understand. We hope you still connect with Ventura Harbor Village, Ventura Harbor, and the Channel Islands National Park online from safe at home! Also, be sure to visit the
Virtual Connect Page
on
VenturaHarborVillage.com
. Digitally explore the Channel Islands, play a virtual escape room, stream nightly sunsets over the ocean, download the new Channel Islands National Park mobile app and more!
Discover More
Get to know Ventura, and discover the best things to do around the city.
Ventura Partners With