Posted: Tuesday, Oct 15th, 2019
It's National Seafood Month! Celebrate at Ventura Harbor!
In Ventura Harbor delicious fresh seafood is celebrated year-round. But since it's National Seafood Month, here are the Top 6 ways to celebrate (and reasons why!)
Fish is really, really good for you.
It's low in saturated fat and cholesterol, and packed with omega 3s, lean protein, vitamins A, D, and B, and minerals such as iron, iodine, and zinc. This helps lower the risk of both heart attack and Alzheimer's Disease. Psst — Fish oil doesn't compete – so add more Seafood to your diet!
Fresh Seafood Fish Markets.
Locals and visitors are super fortunate to have an abundance of Fish Markets right here in the Ventura Harbor. From dedicated sustainable fish markets like Wild Local Seafood, open daily with fresh fishing and farming practice options, to weekly markets with fisherman selling right off their boat at Saturday Fisherman's Market at Harbor Village. Plus, famous Andria's Fish Market (open daily) and the new Ventura Fresh Fish, with a Dock to Doorstep program in Ventura Harbor Village. There are no excuses for not picking up some delish fish to take home and try new recipes; making Ventura Harbor fish markets your weekly stop for fresh catch! (Click here for
Fish Market info.
)
Catch Your Own.
Calling sport fishing enthusiasts of all ages! Nothing is better than being out on the open ocean, not to mention the thrill of bringing home your own fish to fry up (plus bragging rights)! Ventura Sportfishing offers trips out of Ventura Harbor. (Click
here
to learn more & book your trip.)
Headquarters for Handcrafted Chowders & Stews.
Ventura Harbor prides itself on offering over 10 mouthwatering handcrafted clam chowder recipes, plus a variety of cioppinos and hearty dishes to warm your inner core. Enjoy with a glass of wine, warm bread, and stunning Harbor views! Yum! (Click
here
for dining options.)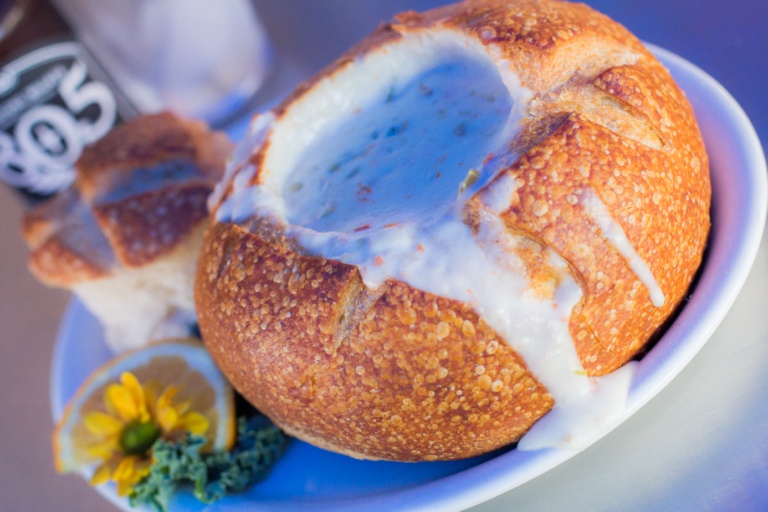 Snap. Post. Eat. SEAfood Eats Photo Contest.
Join in the National Seafood Month Photo Contest — three winners will be selected for $50 gift certificates to our top seafood restaurants in Ventura Harbor. All you have to do is post a photo of your seafood meal and tag @ Ventura Harbor. (View
here
for details.)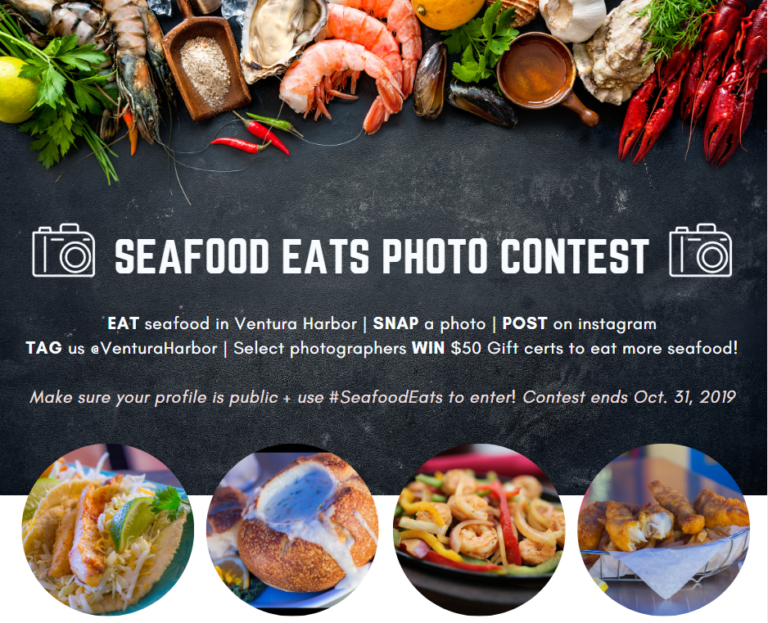 Dine with Harbor Views.
From famous Fish N' Chips and large, generous servings of seafood at Andria's Seafood Restaurant & Market (they've been doing it for 37 years), to the popular Brophy Bros Restaurant & Clam Bar, with fresh clams, oysters, and a stellar seafood-inspired Happy Hour, Ventura Harbor is home to an abundance of seafood offerings. There's also a wide variety of other cuisines to choose from: French, Mexican, Greek, Cuban, and American. Fine-dining to walk-up casual, Ventura Harbor is the year-round destination for all things seafood in So Cal! (
Click
to SEA restaurant choices)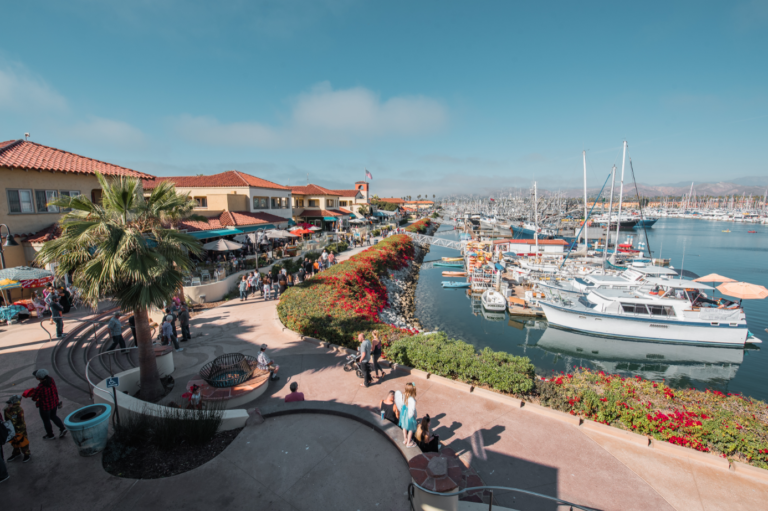 Discover More
Get to know Ventura, and discover the best things to do around the city.
Ventura Partners With