Posted: Friday, Sep 2nd, 2022
What Can I Do in Ventura for Free?
What Can I Do in Ventura for Free?
Yep, many of the best things in life are free. And many of them are right here in Ventura.
Here are the top free things to do in Ventura, laid out for you.
For free.
Where can you park for free in Ventura?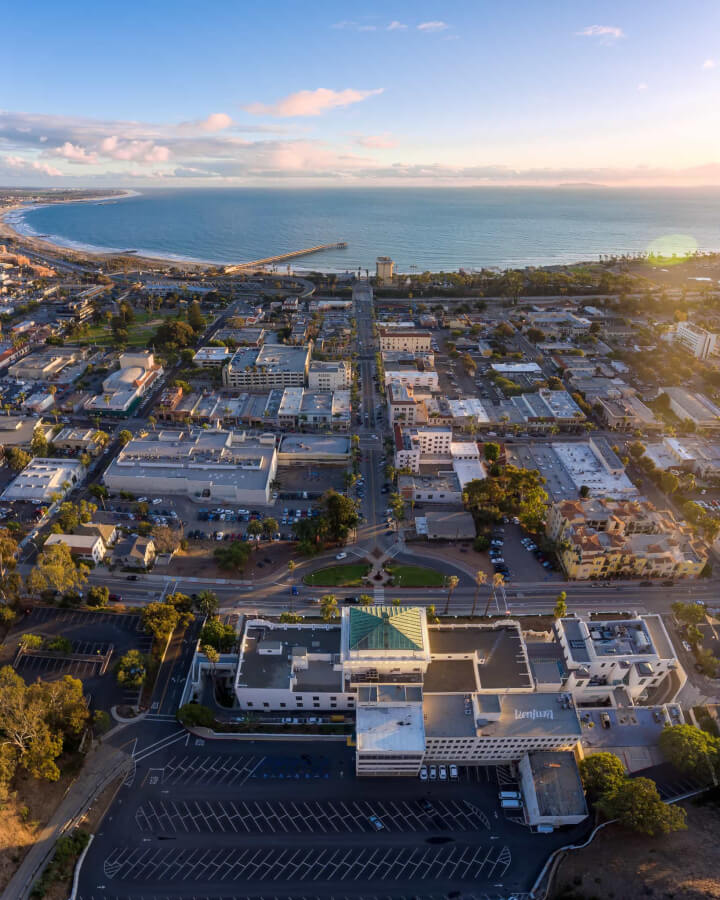 Pretty much everywhere. There's plenty of free parking in downtown Ventura — over 2,900 free spots if you ever find yourself on a game show. There's free parking for two hours, four hours, and twenty-four hours, much of it in clearly marked city lots. There's also free parking in the five-level parking structure on Santa Clara Street between California and Chestnut (free all-day parking on the top floors, and free 4-hour parking on the bottom floors). Also free all-day parking in the upper City Hall visitor lot (at the very end of California Street). Away from Ventura's downtown, parking in the rest of the city is free everywhere. And you won't have to hunt for spots. Small town easy.
Where can you park for free at the beach in Ventura?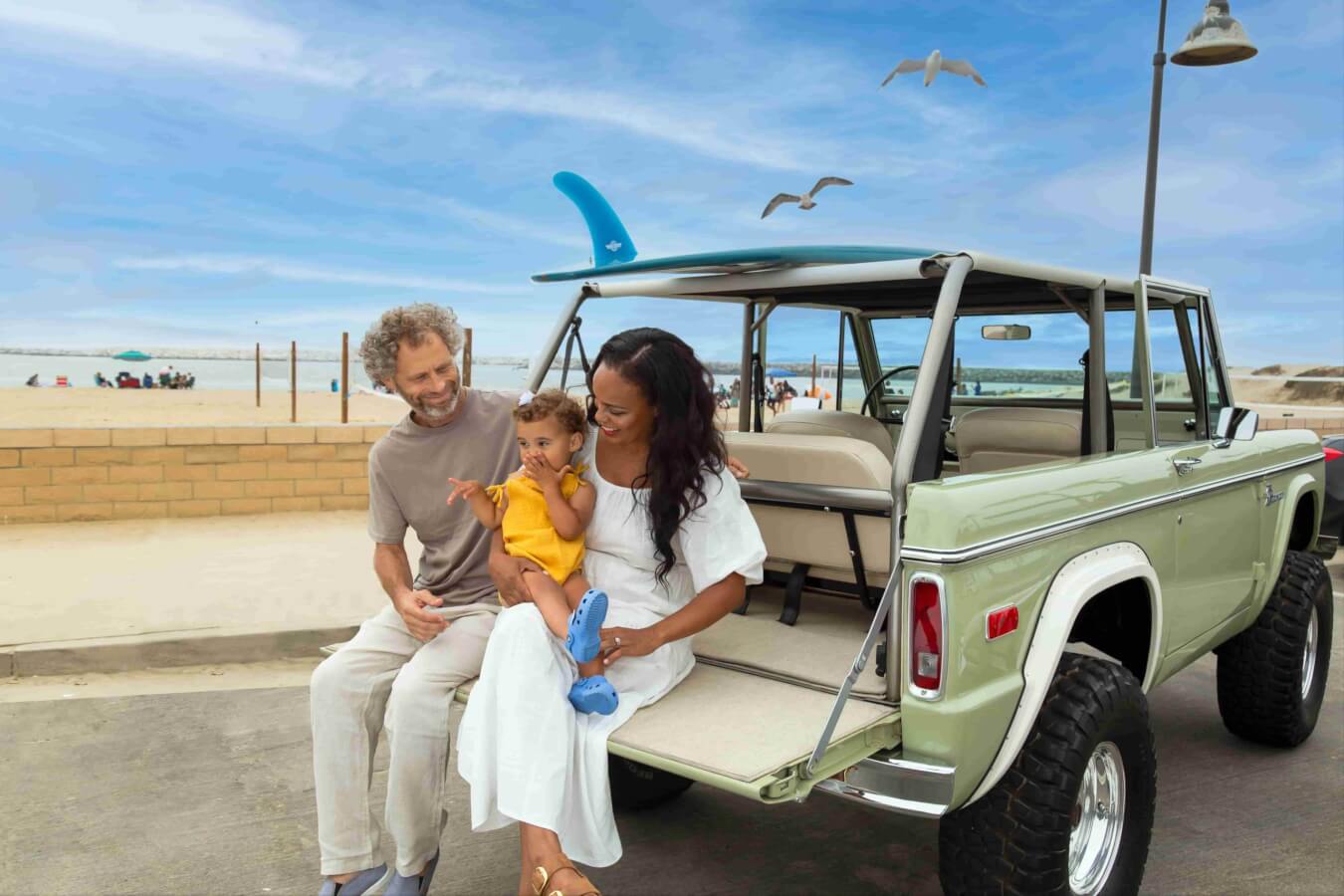 Where can you park for free at the beach in Ventura? Again, pretty much everywhere. Surfer's Knoll and Harbor Cove Beach (the latter just across the street from the Channel Islands National Park Visitor Center

at the end of Spinnaker Drive) both have free parking lots (though the Surfer's Knoll lot is small) – and there's free parking all along Spinnaker Drive. Marina Park has lots of free parking in their lot at the end of Pierpont Boulevard – and access to a great park right at the beach.
Visit the Channel Islands National Park Visitor Center for free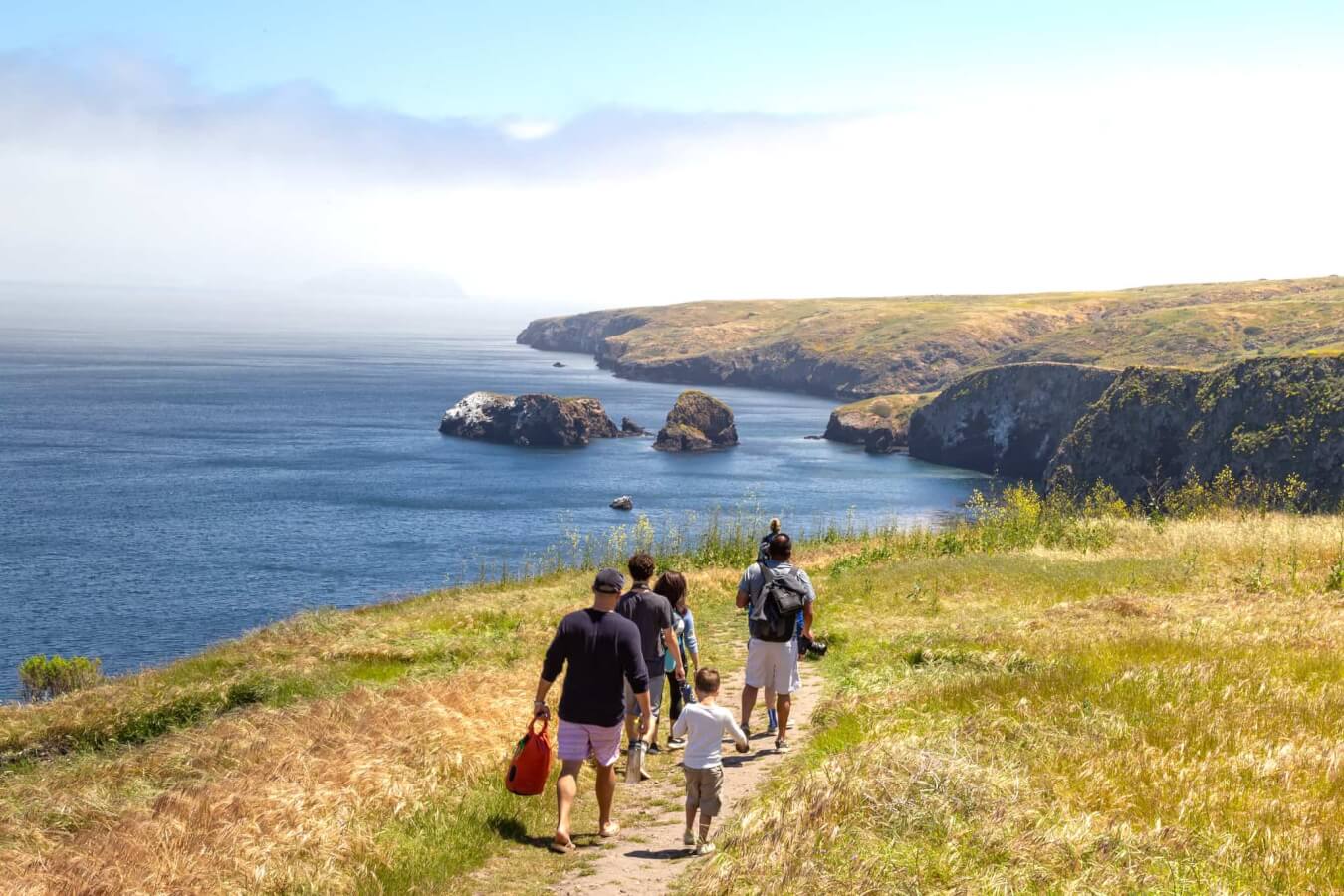 The five islands that comprise Channel Islands National Park are called the Galapagos of North America with good reason — they're home to plants and animals found nowhere else on earth. Yes, you should absolutely book a trip to see the islands with Island Packers

(not free; but well worth the price) — but first you can get a gander for free. The Channel Islands National Park Visitor Center (at the end of Spinnaker Drive at Ventura Harbor) has free exhibits and a goose-pimpling 25-minute movie "A Treasure in the Sea." See if you can guess the narrator — pretty distinctive voice. Super cool for kids (and kids-at-heart), walking up the stairs to the top of the viewing tower takes you up through the ocean's water column, complete with burbling and wavering light.
Hike and bike in Harmon Canyon for free

Harmon Canyon is 2,100-plus acres of gnarled oaks, downy grasses, wind-kissed vistas and hiking and biking trails that dip, swoop, and climb up, up, up into the heavens. From certain summits, you can see (almost) forever; panoramas that sweep 360 degrees to agricultural fields, inland mountains and the Pacific Ocean. And everywhere, soul-healing silence. Free. Dawn to dusk.
Things to Do


Family Fun

Ventura Shopping

Arts, Culture & History

Pet Friendly

Hotels

Parking
Outdoors


Beaches & Surfing

Biking & Hiking Trails

Bird Watching
Visit the Ventura Botanical Gardens on free Fridays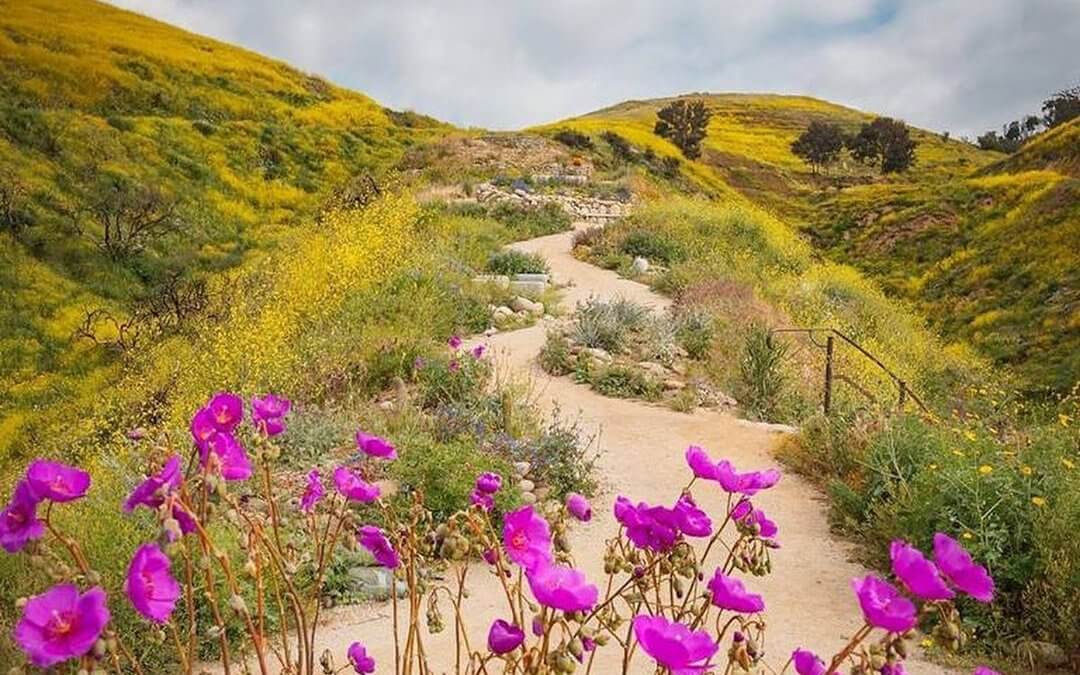 They would certainly appreciate your $7 contribution on paying days, but the Ventura Botanical Gardens

are free on Fridays. The Gardens offer a stunning wander among the loveliness of five Mediterranean climate zones, plus a spectacular ocean panorama, including the looming bulks of Anacapa and Santa Cruz Islands.
Stroll on the Ventura Pier for free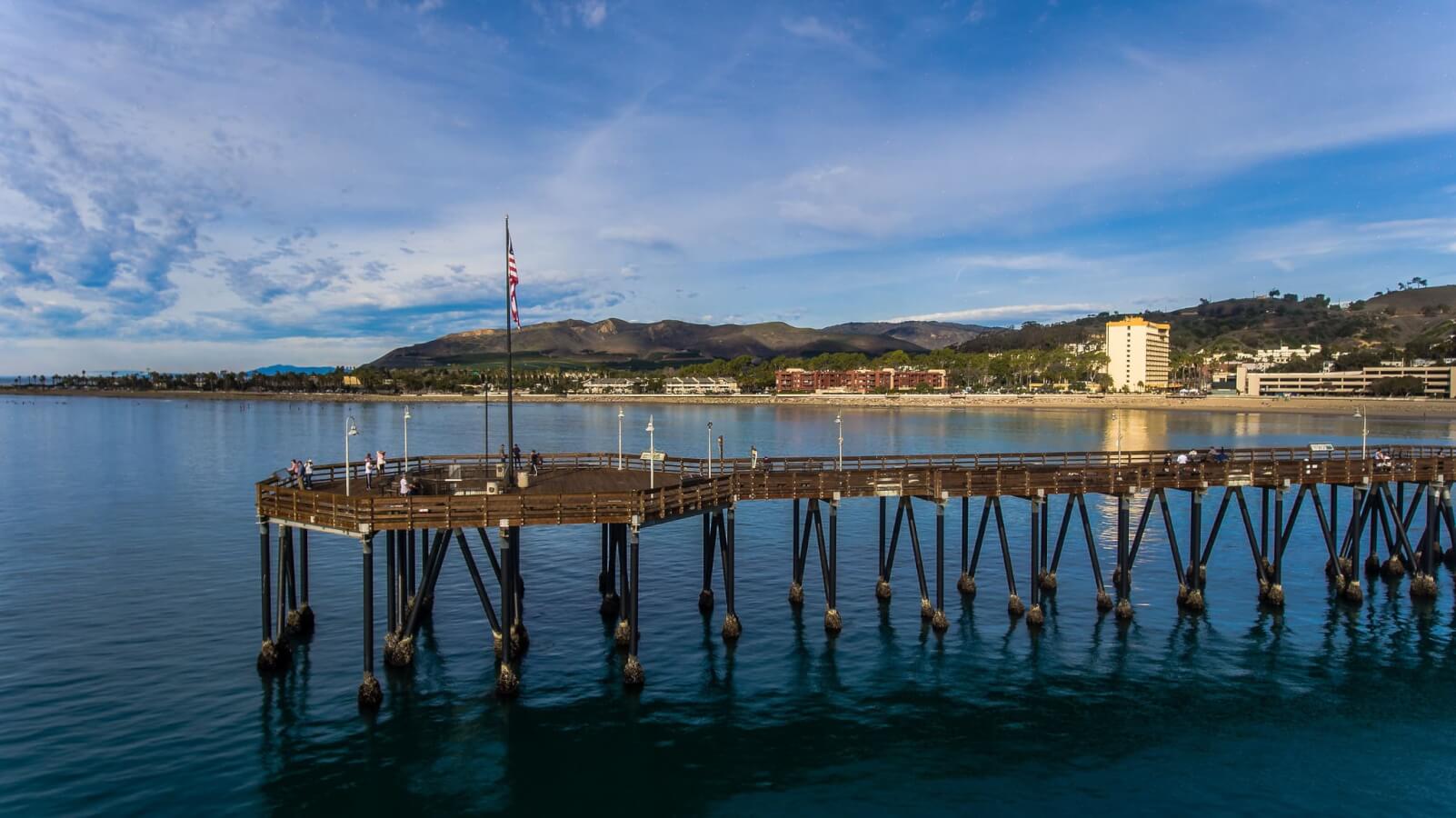 The Ventura Pier, built in 1872, has a colorful history. Once the center of Ventura commerce and formerly the longest wooden pier in California (until it was whittled away by storms), the pier now serves as a lovely bridge between past and present. Wander to its end, inhaling the sharp tang of creosote and the hint of brine. Come at sunset and prepare to be stunned.
Added plus, there's a fun playground on the beach right next to the Pier
Play, hike, picnic, or sunbathe at a Ventura park for free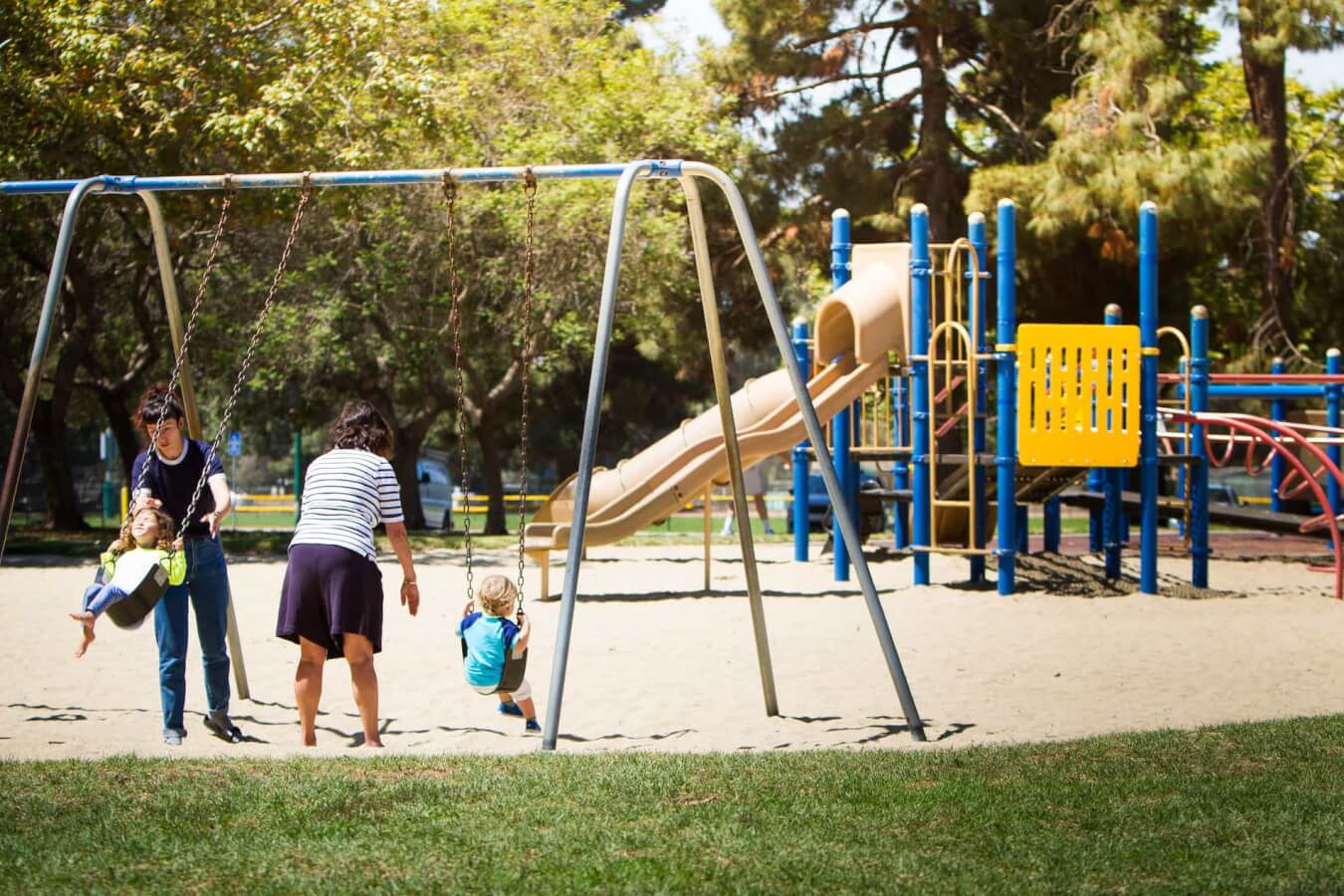 Ventura has a host of great – free – parks. Arroyo Verde Park

is a local favorite, some 132 acres of land where it's easy to find a pensive moment alone (there is a small parking fee, but, if you like, you can park outside the park and walk in). Start in the grassy area and then head up into the hills for more seascape panoramas. Camino Real Park is popular with local tennis players; there's also a playground and lots of room for strolling and picnicking. Just above the Ventura Botanical Gardens, Grant Park (easily identifiable by the large wooden Cross) has amazing panoramic views. Cemetery Memorial Park, with a wide spread of green, is also a great place to loll in the sun, with views of the Pacific Ocean and the Channel Islands. Locals come here to let their dogs play.
Take a free, self-guided Ventura historical tour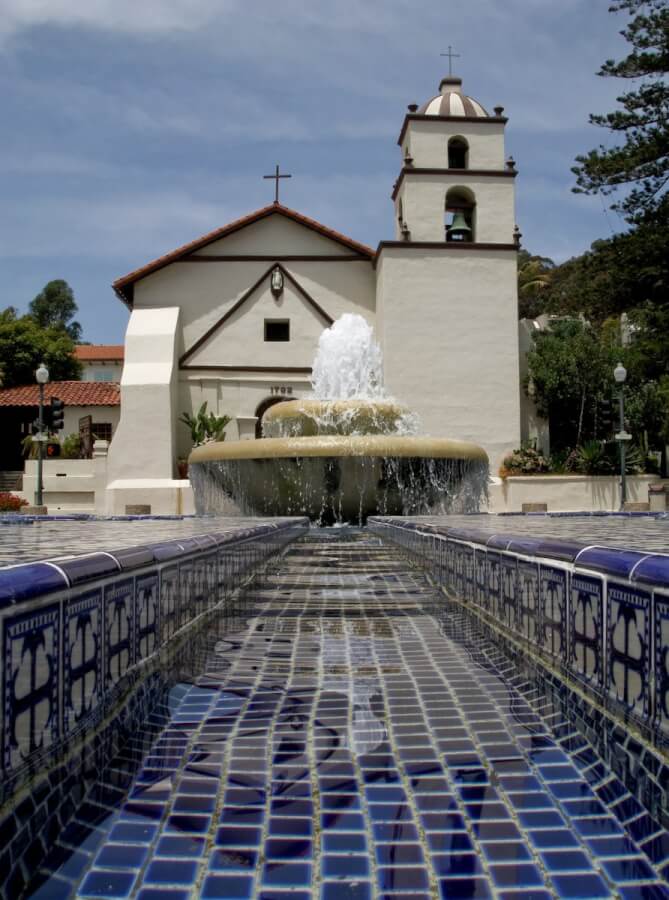 Stop by our Ventura Visitor Center (101 South California Street; and one block off Main Street) and ask a friendly volunteer for our Historic Walking Tour guide. Then follow the guide on a short walk that includes, among other lovely, alive and blossoming historical buildings, the Mission Basilica San Buenaventura. Founded in 1782, the Mission's lovely, secluded garden is as fine a place as any to sit and breathe history.
Take a free self-guided mural tour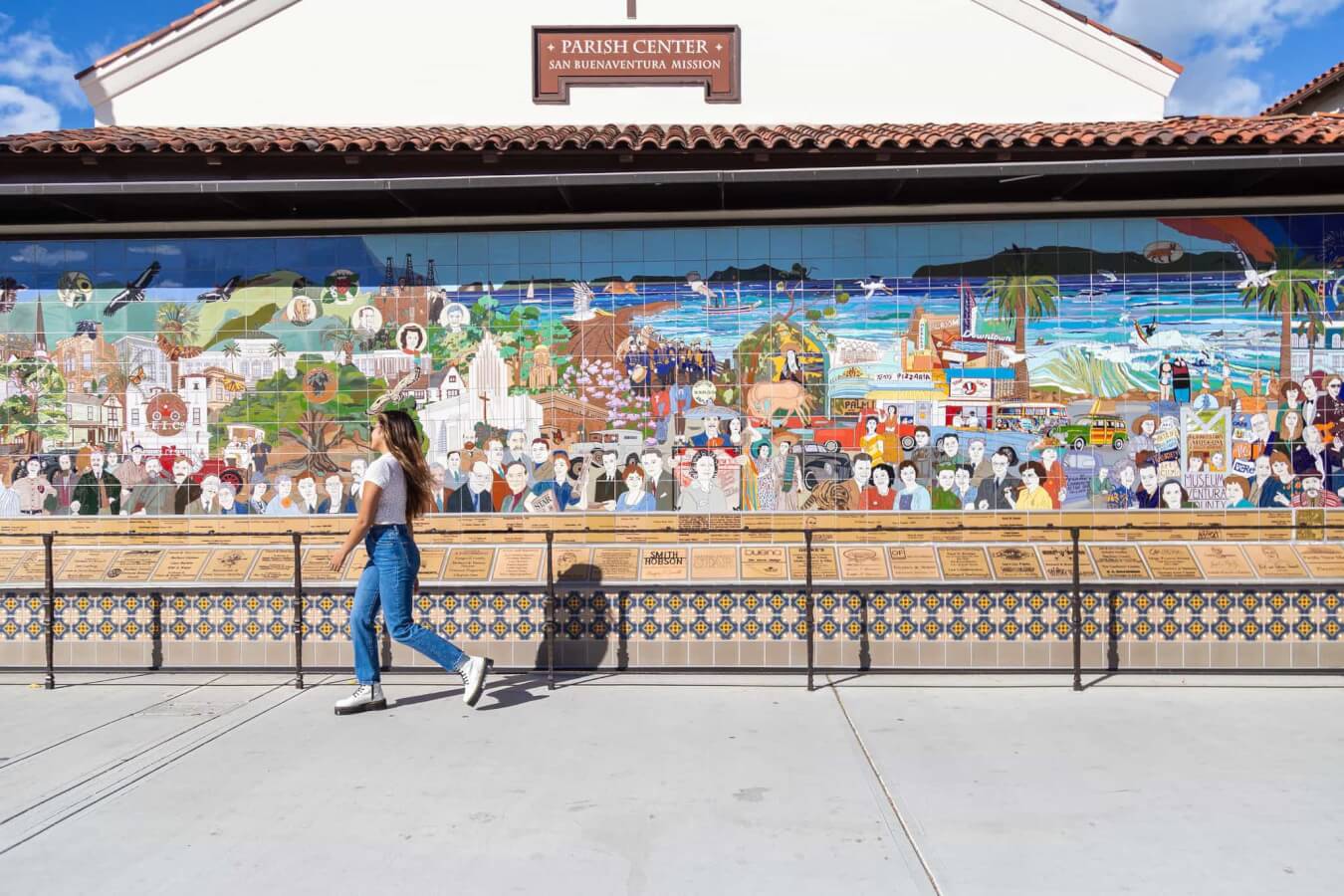 Ventura's history also unfolds in murals around town — many of them within walking distance of each other. Start with the lovely illustrated history of Ventura right in front of the Mission Basilica San Buenaventura. Artist Michael O'Kelly's framed memorial mural depicts 150 years of Ventura history via 100-plus ceramic tiles showcasing the people, landmarks, and scenes (both old and new) that have helped make Ventura what it is today. Right across Main Street, you'll find the China Alley Mural

. A short walk to the sea, on Figueroa Street, you'll find the Tortilla Flats Mural. On the west side of town, along Ventura Avenue, there are a host of lovely murals; some of them kind of tucked away. Adding to the free fun.
Stroll beside the water at Ventura Harbor Village for free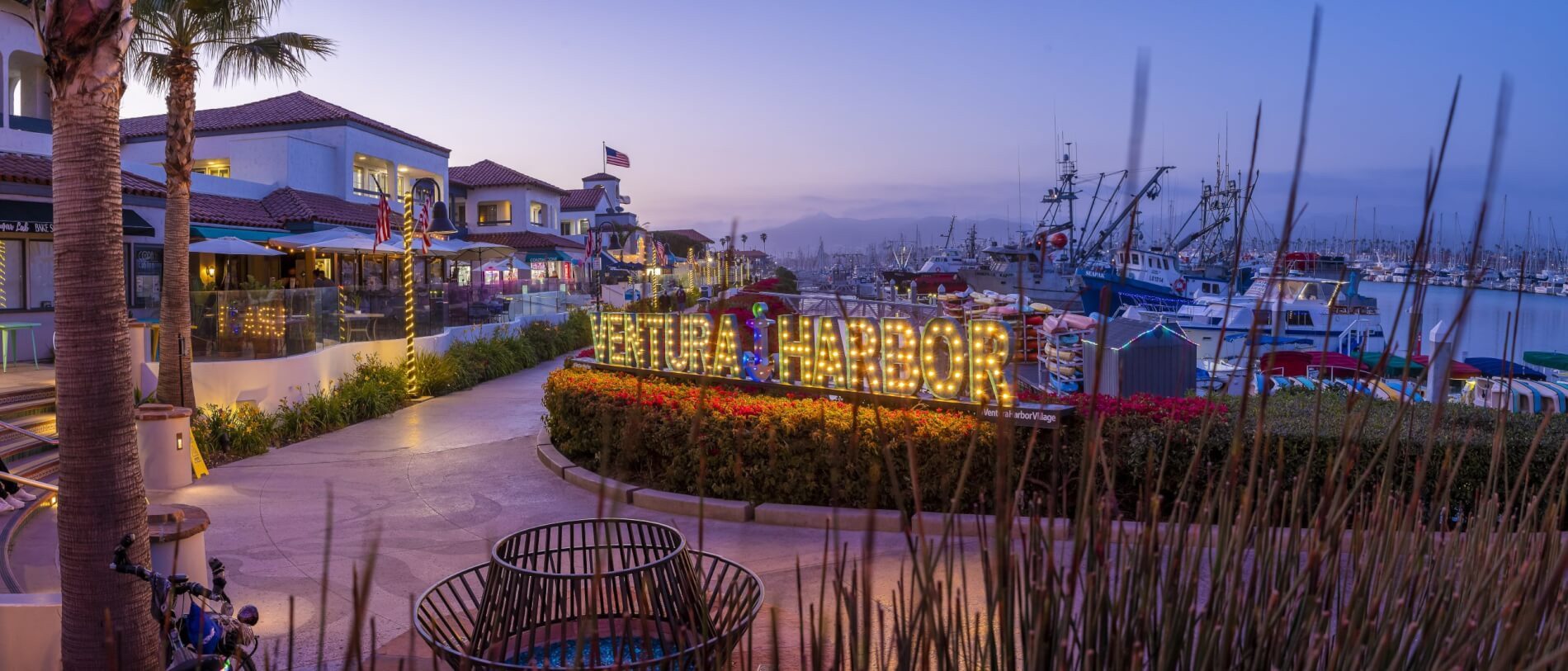 Take a free meandering walk downtown and experience Europe by the sea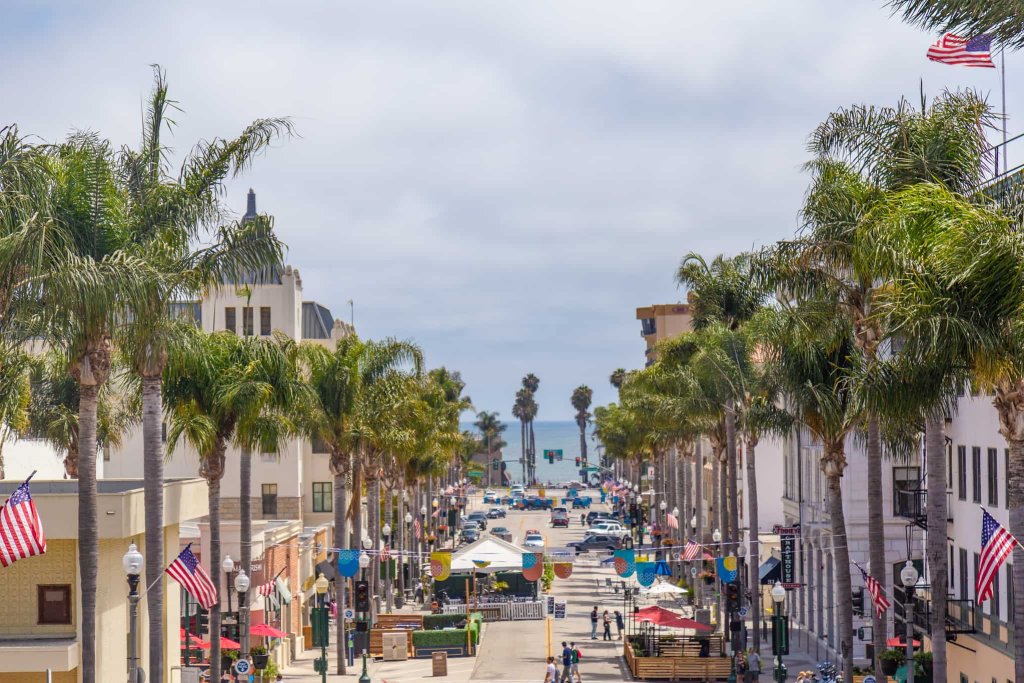 Five blocks of Ventura's downtown Main Street — from the San Buenaventura Mission up to Fir Street — are closed to traffic. Also included in the closure, two blocks of California Street, between Santa Clara and Poli streets. The end result? On a soft Ventura evening, there is a European feel in the air: strolling couples and families, store owners chatting curbside, children skipping in the street, diners and cocktail enjoyers, raising forks and glasses in the evening, the sea breeze enjoying the walk too, playfully lifting the corners of linen tablecloths.
In the same European tradition, it's a great place to people watch
And, of course, the beach is always free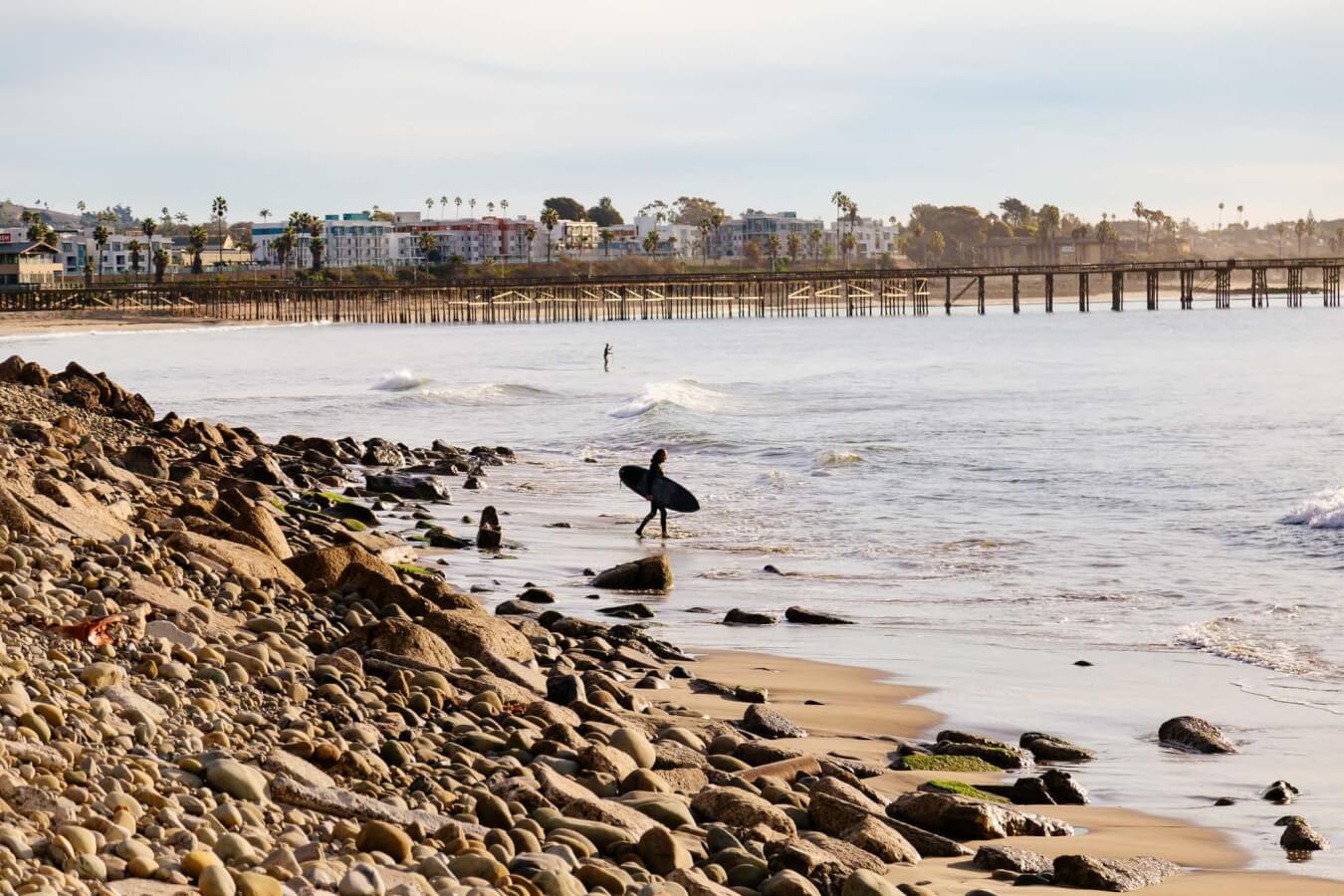 For the small ones, Harbor Cove Beach

(at the end of Spinnaker Drive) offers safe, sheltered waters — and peace of mind for the pseudo adults. Surfer's Point Beach, just to the west of the Ventura Pier is a great place to sunbathe and, yes, watch the surfers play. On a good swell, you'll see some of the best waves – and surfers – in Southern California. Located just a mile down the road from Harbor Cove Beach, Surfer's Knoll and adjoining McGrath State Beach offer some of California's best bird-watching; with the lush riverbanks of the Santa Clara River and protected sand dunes side by side.
Watch a stunning sunset for free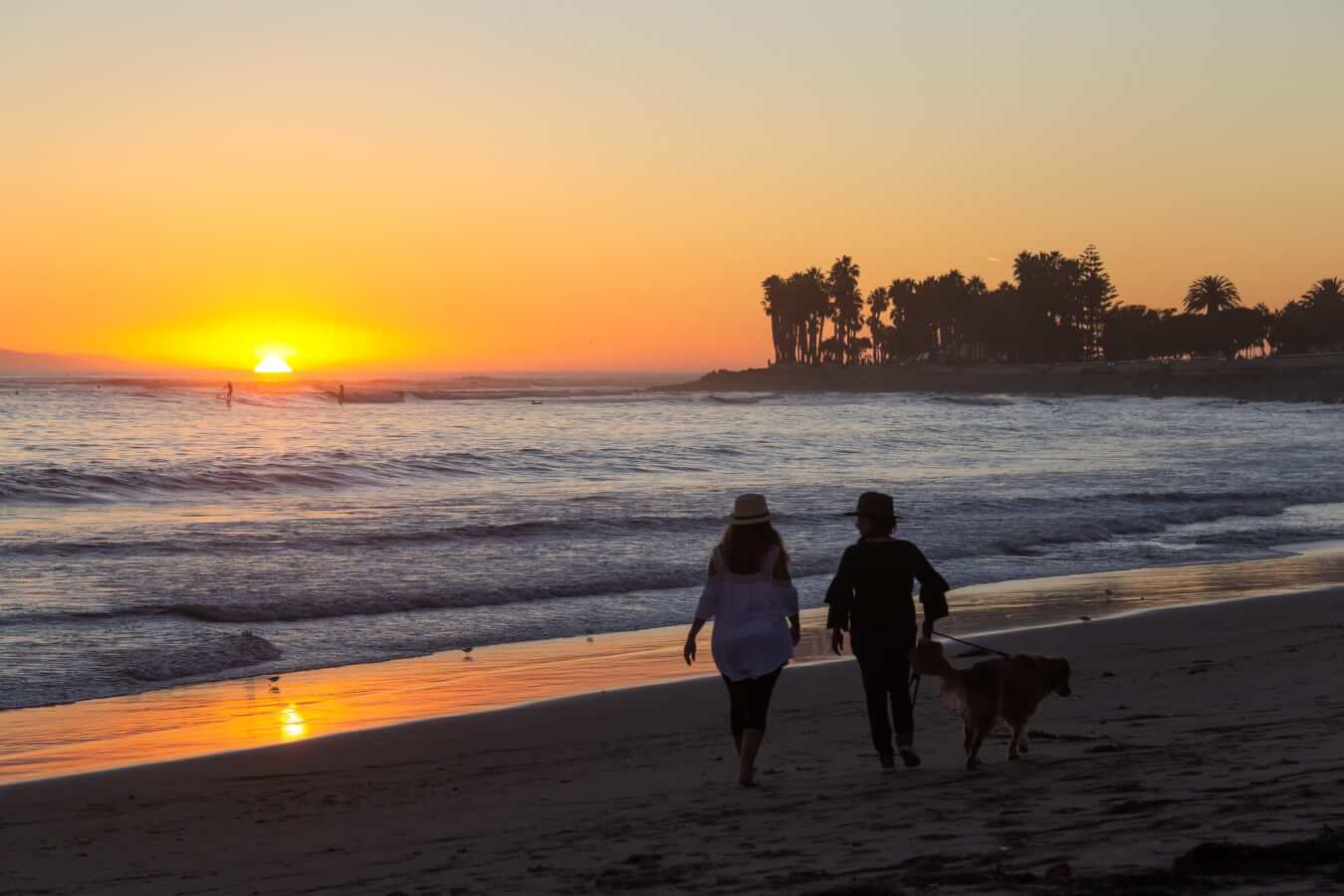 A beautiful way to cap the day – or every day. Ventura's sunsets are second to none. Great vantage points, the Ventura Pier and any beach. Paint spilled in the heavens and daubed, perfectly imperfect, across the sky. It just feels good.
And after that, the stars pop.
Wander the Ventura Farmers Market for free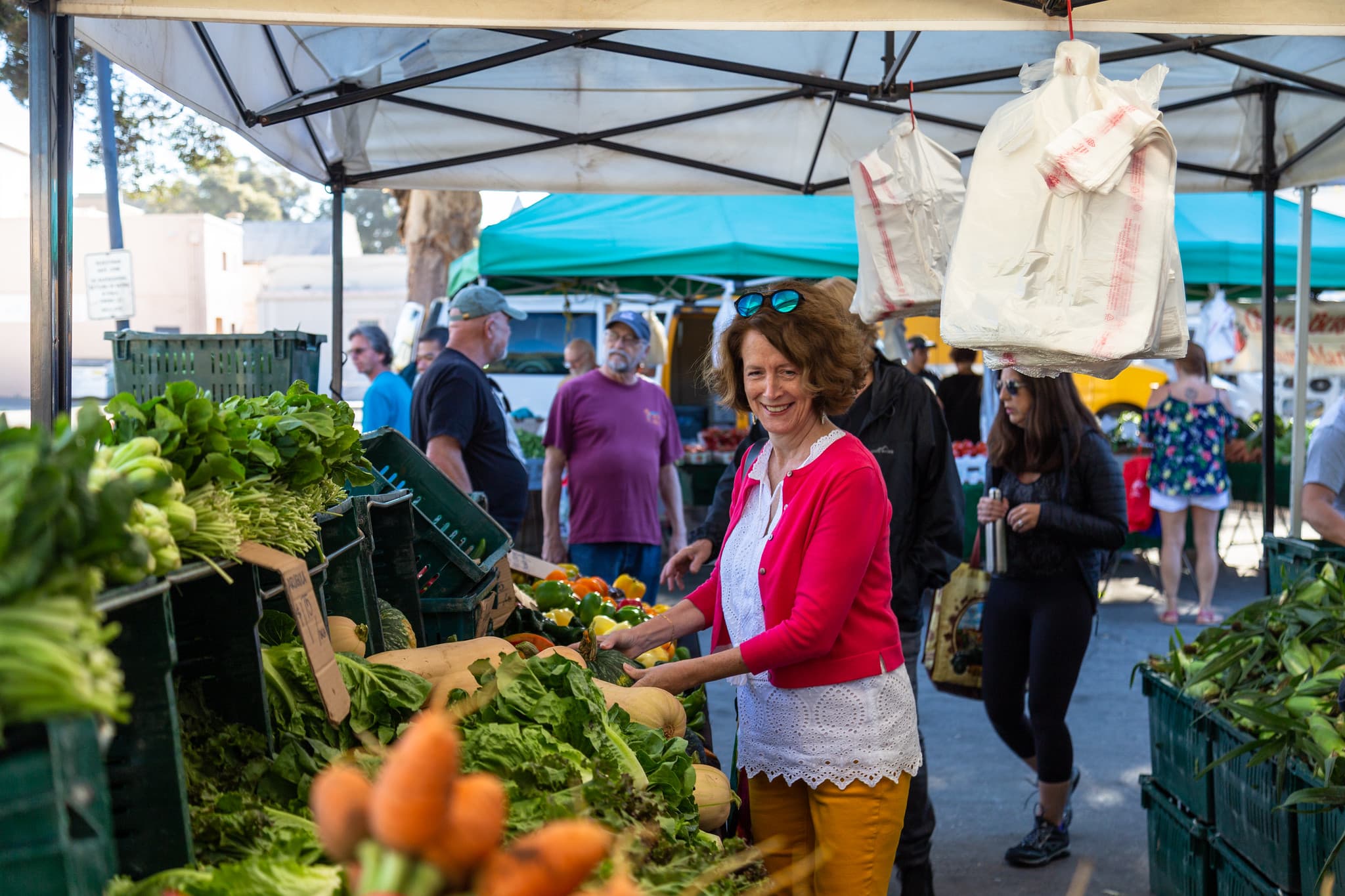 Every Saturday, the Ventura Farmers Market runs from 8:30 am to noon along the closed-to-traffic 200 block of Main Street in downtown Ventura. Local farmers display the freshest fruits, vegetables, herbs, honey, eggs, nuts, cheese, olive oil, fruit juices, jams and jellies you ever laid eyes on. It's also a great place to witness Ventura's friendly small-town vibe. The Ventura Farmers Market has been part of Ventura's community fabric since 1986 and plenty of locals have been going every Saturday for precisely that long.
Countless free tips at the Ventura Visitor Center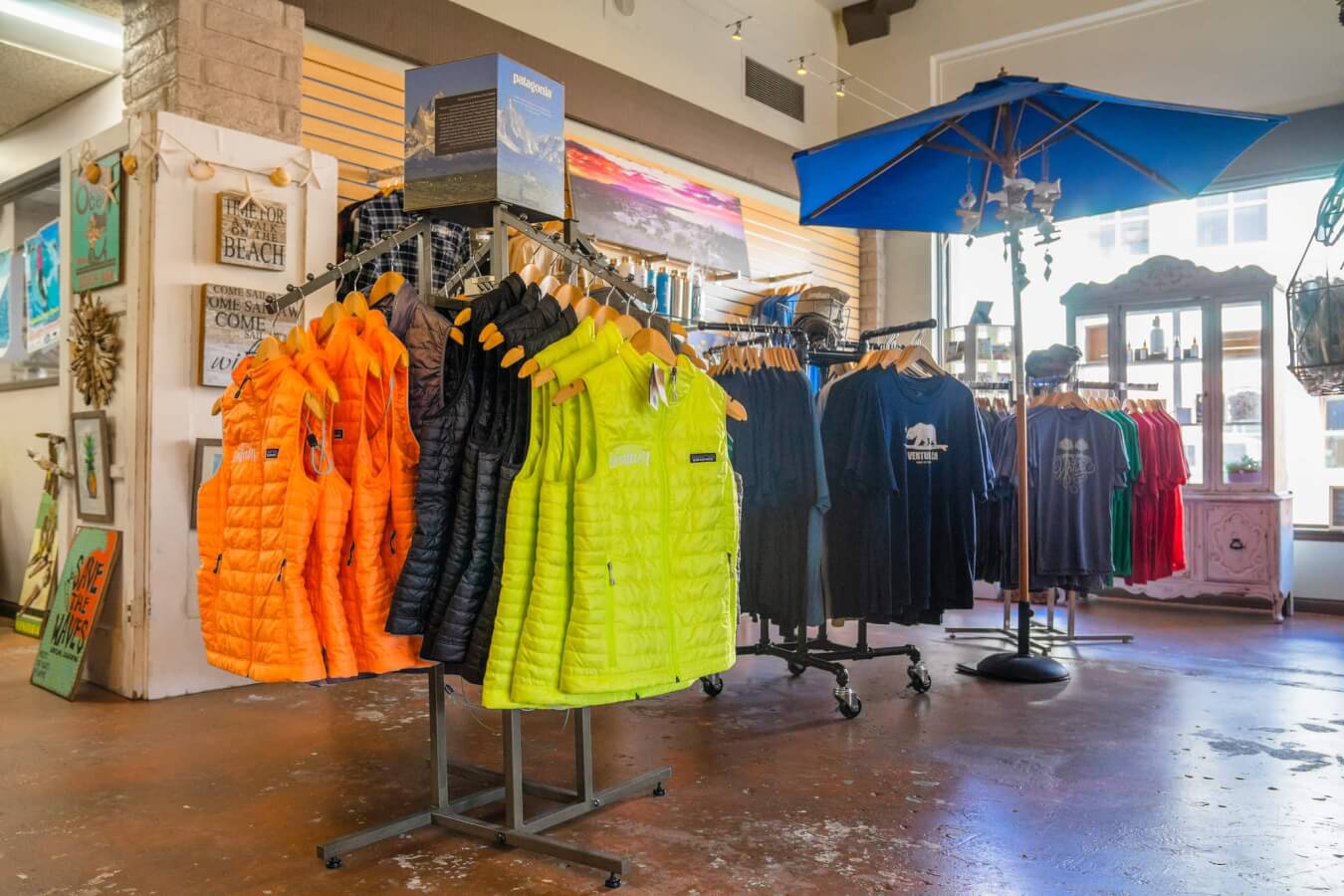 Please come by the Ventura Visitor Center – 101 South California Street – for more inside tips on everything free and affordable. Pick up a free Ventura sticker and a free Inspiration Guide. And one last freebie. A free treat for every dog who comes through the door.
Ventura LOVES dogs. Please note caps.
Discover More
Get to know Ventura, and discover the best things to do around the city.
Ventura Partners With