Serra Cross Park at Grant Park
Ferro Drive
Ventura, CA, 93001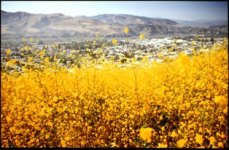 Due to the Thomas Fire, Grant Park is under repair.
We will let you know as soon as they're ready for visitors again 😊
Offers a spectacular view of the City, the Pacific Ocean and the Channel Islands. In 1782, Franciscan Father Junipero Serra raised a wooden cross on the mountain overlooking his newly established Mission San Buenaventura. Once used as a landmark by mariners at sea, the cross now rests within the 107-acre park. While much of the mountainous terrain is developed, the park features picnic facilities and restrooms.