Posted: Tuesday, Jan 5th, 2021
Ventura's Top Healthy Eats
Granted, eating healthy isn't always easy. Or maybe it is for you. Maybe you knew what acai berries were long before everyone else started mispronouncing them. Or maybe last night's dinner was a one-pound bag of peanut M&M's. Either way, you don't have to explain yourself. What you do in the privacy of your own home is your own business.
But you should know that, here in Ventura, eating healthy is both easy and delicious. Maybe even better than M&M's.
You be the judge…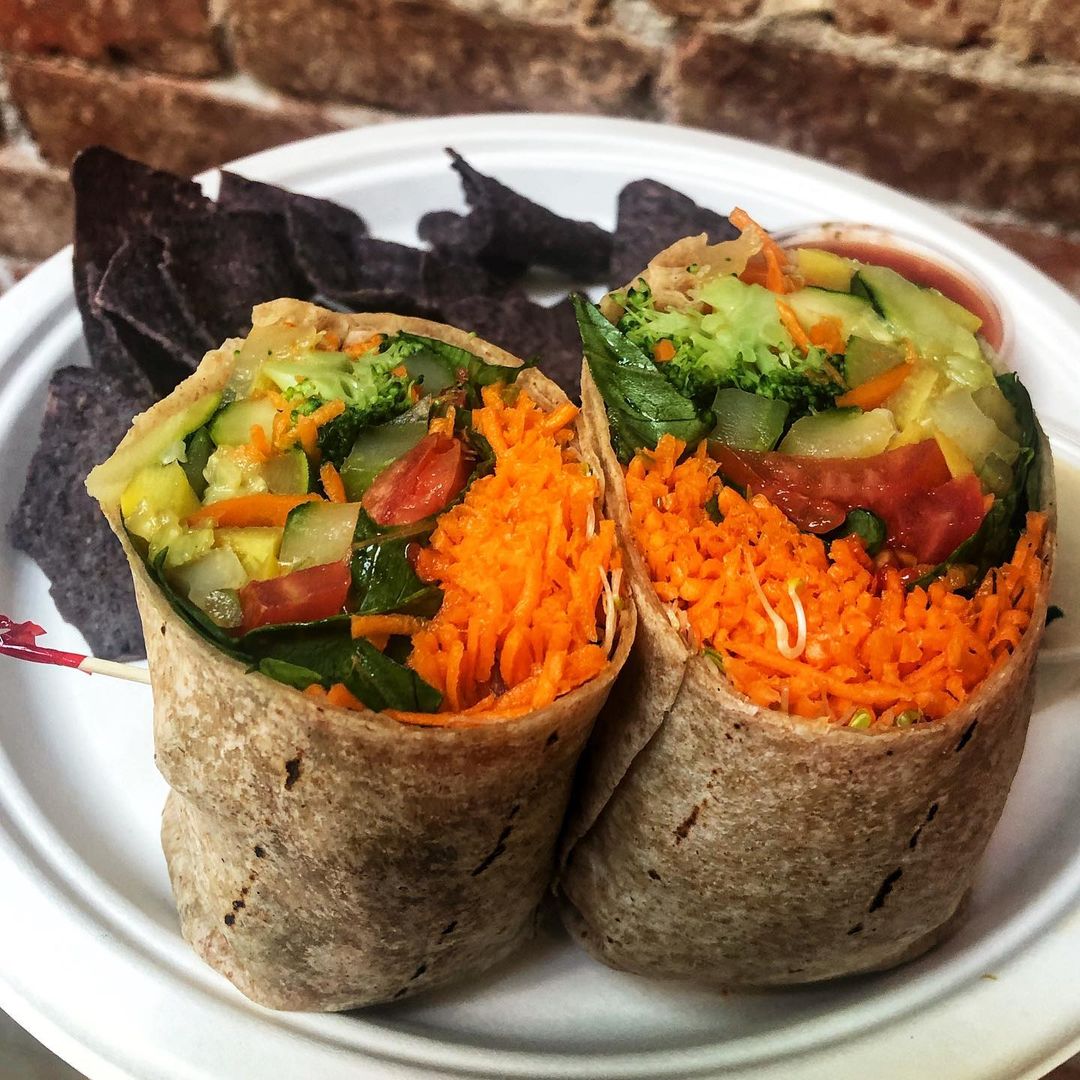 You can't go astray here. Fresh juices from their juice bar, carrot shakes, smoothies filled with fruit and more good stuff and host of vegetarian and healthy entrees. Inside tip: Try the Portobello Mushroom Sandwich.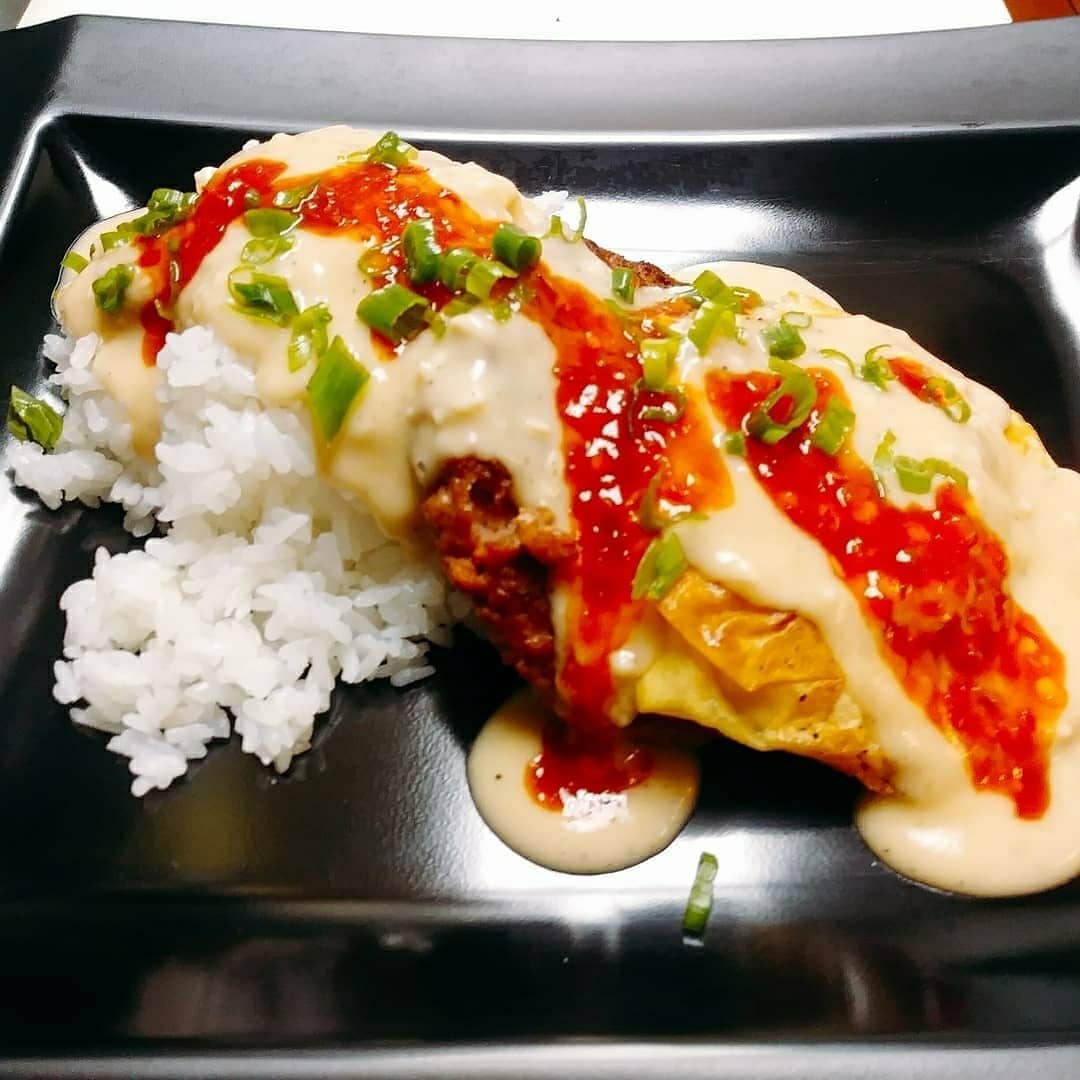 Eighty percent of their menu is 100 percent vegan, but that sounds kind of boring until you bite into their vegan tuna melt, vegan crab cake sandwich or pretty much any of their 100 percent plant-based sushi rolls. Inside tip: Don't miss the decadent vegan breakfast burger. Yep, you read that right.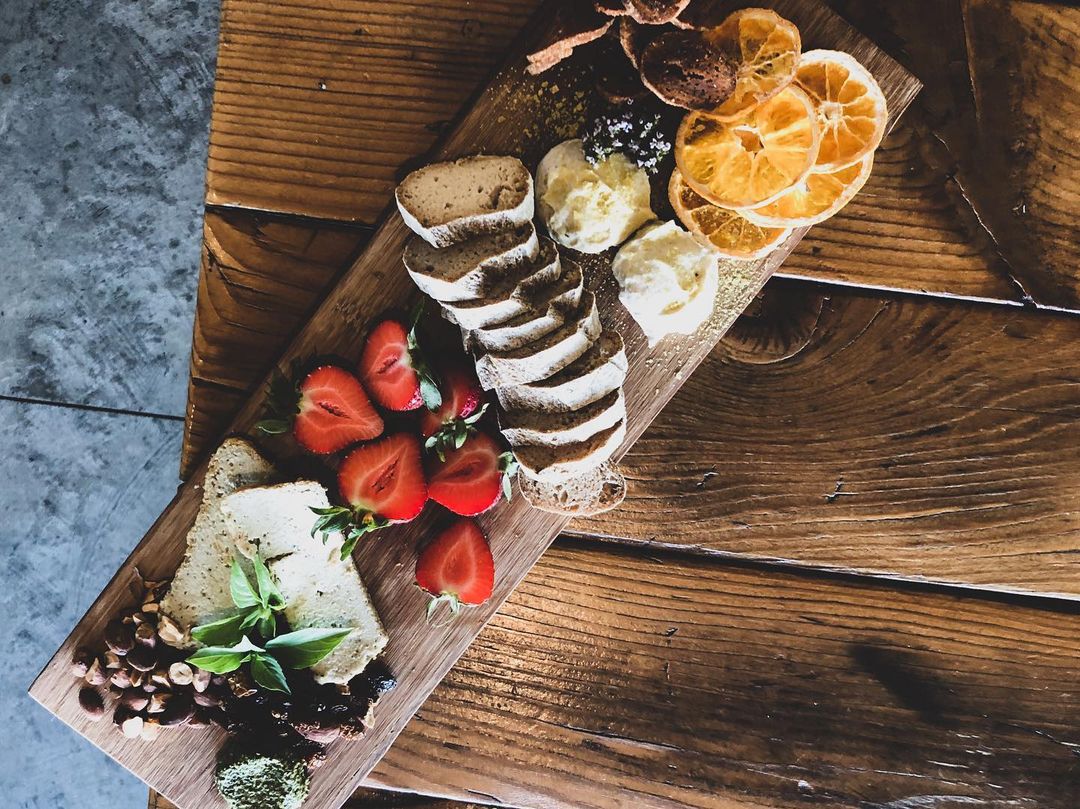 One of Ventura's favorite farm-to-table restaurants, Harvest Cafe's menu is completely gluten-free. Inside tip: Try the Golden Protein Porridge Bowl, a tasty mix of oats, quinoa, buckwheat groats, coconut, banana, raisins and nut butter, flavored with tumeric and cinnamon. Breakfast? Try their vegan buckwheat waffles topped with vanilla cashew cream and fresh fruit.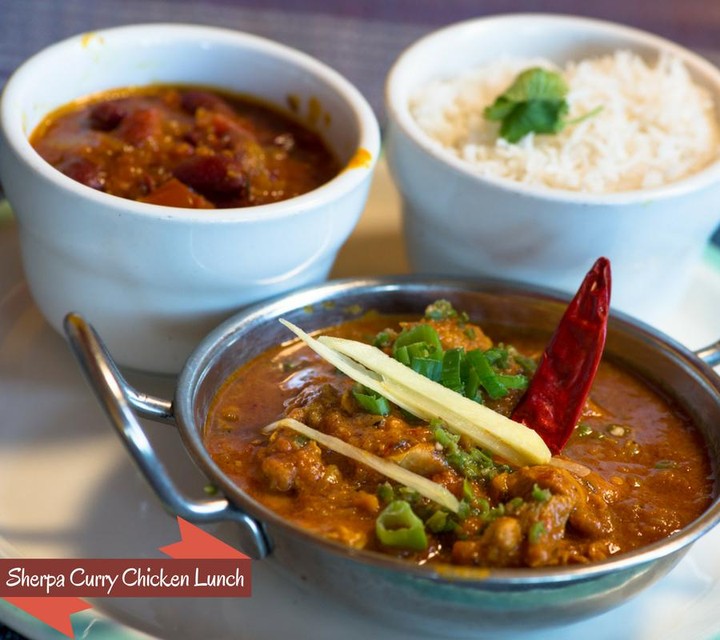 Himalaya has a whole page of vegetarian options on the menu, and vegan options are helpfully flagged.. Inside tip: Try the Aloo Cauli; fresh cauliflower with red potatoes, toasted cumin and tomatoes.
Located near the end of Seaward Avenue, Juice Swell is aptly named. First, great cold-pressed organic juices – along with an extensive healthy menu. Maybe for lunch, a Coral Reef Wrap (Carrots, Cabbage, Cucumber, Tomato, Romaine, Pesto, Hummus, Avocado Wrapped in a Spinach Tortilla)? Or maybe, any time, a Jetty Juice Smoothie (Carrots, Cabbage, Cucumber, Tomato, Romaine, Pesto, Hummus, Avocado Wrapped in a Spinach Tortilla). And – happy coincidence – you can order up and then walk one block down to the beach. Everything is made fresh daily.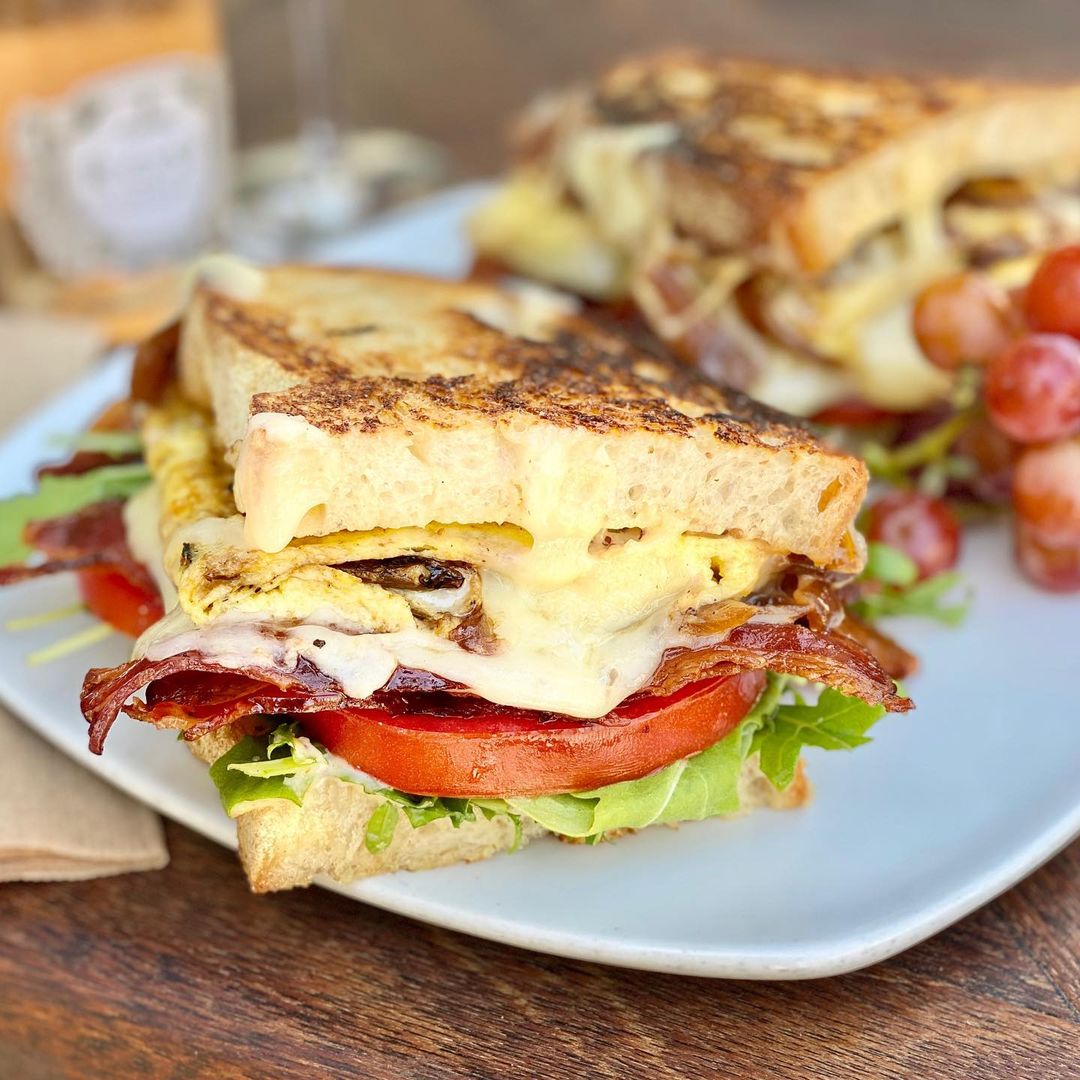 They work with local farmers, ranchers, winemakers and cheese suppliers. You get dishes that couldn't be any fresher — or any more innovative. Their Harvest Salad is delicious. Inside tip: You would be remiss to bypass their Orecchiette & Veggie Pasta with organic local vegetables tossed in brown butter, wine, roasted garlic, herbs & cracked pepper, topped with Parmesan cheese. Wait! Come back!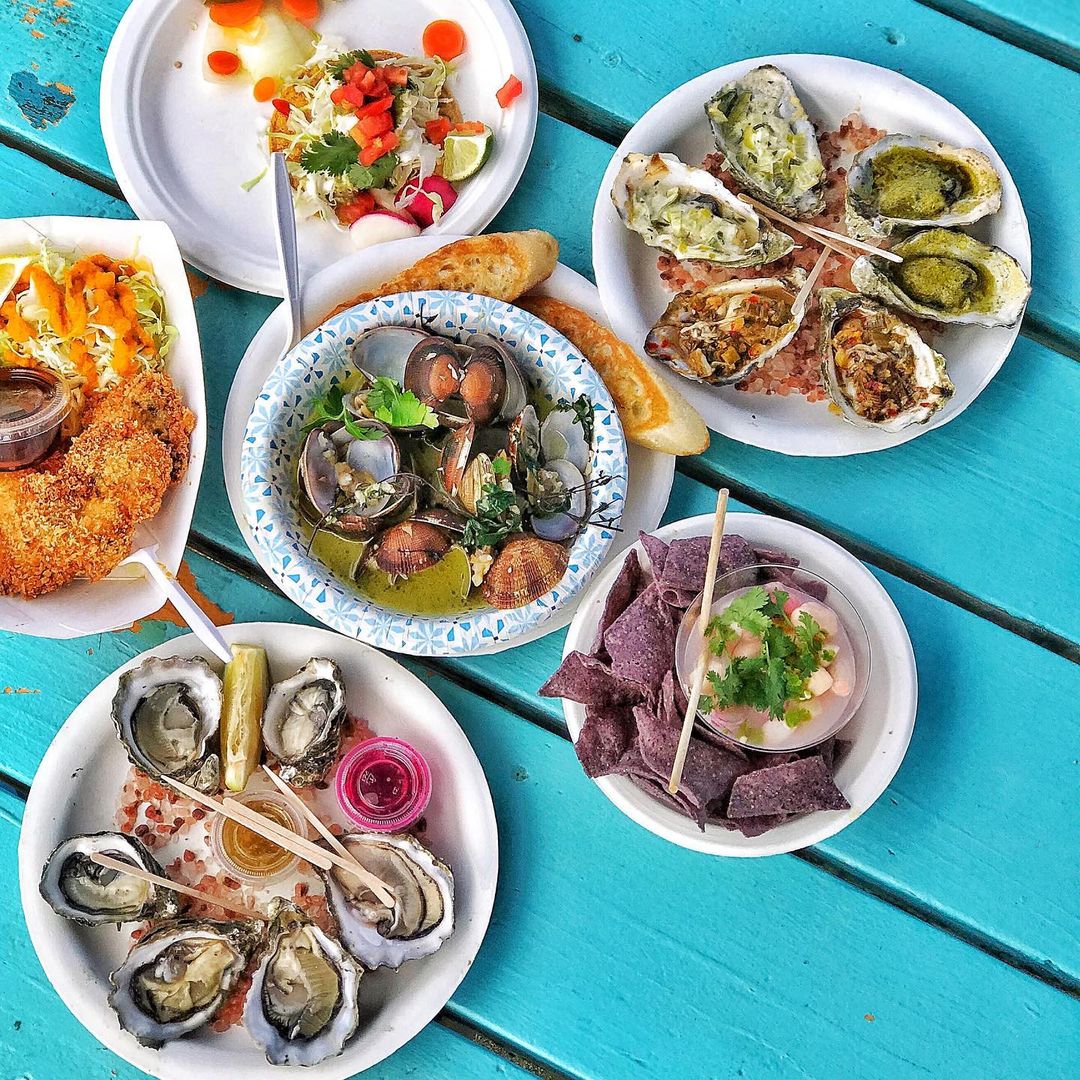 Operating out of food truck parked in San Buenaventura State Beach Park, the Jolly Oyster sells fresh, sustainably grown oysters and clams still in the shell, and you can eat them, dripping fingers and all, right there on picnic tables with an ocean breeze. Bring your own beer and wine (yes, they are good for you); the Jolly Oyster folks sell sauces, shuckers and even charcoal, should you opt to grill your mollusks on nearby grills.
For starters, their organic juices will stop you in your tracks. It's all about attention to detail. The juices are made with a hydraulic press that uses thousands of pounds of pressure to extract the maximum amount of liquid from their more often than not locally sourced fresh fruits and vegetables (no burning off fiber or nutrients like centrifugal juicers do). The drinks are served in a returnable glass jar, and returning doesn't just benefit the environment. As it says right on the bottle, "Return Bottle for Good Karma and a $2 Refund." And now – to compliment their downtown store on East Thompson Boulevard – they recently opened a new location at 2991 Loma Vista Road near Community Memorial Hospital. Why not start the morning off right with an acai bowl, a vegan wrap, a latte, and an energy breakfast ball?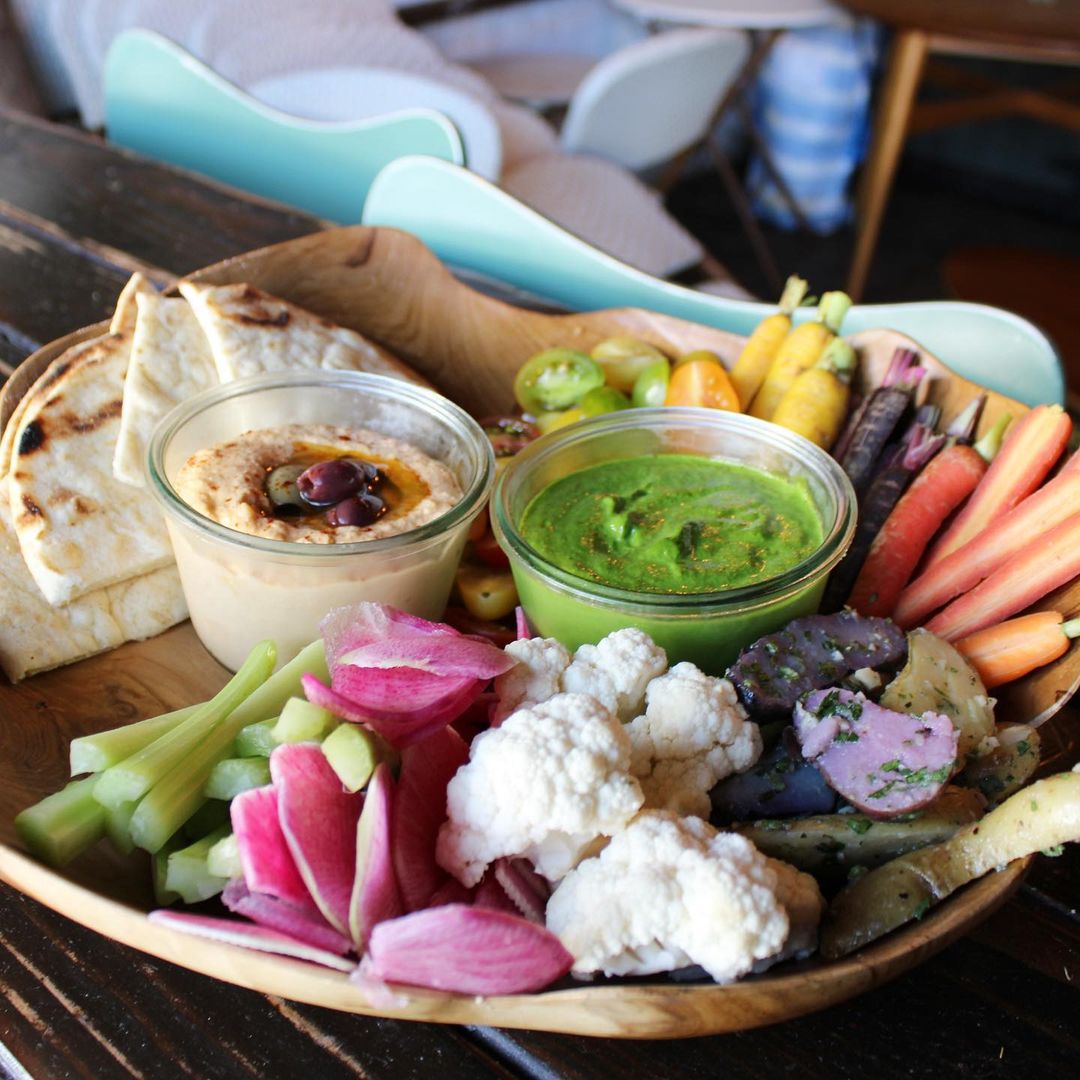 Sure they're better known for their cocktails and their good times, but they have a surprising array of vegan appetizers, entrees and desserts. Inside tip: You'll earn a star if you substitute their Cauliflower Wings for chicken wings and you'll barely notice the difference.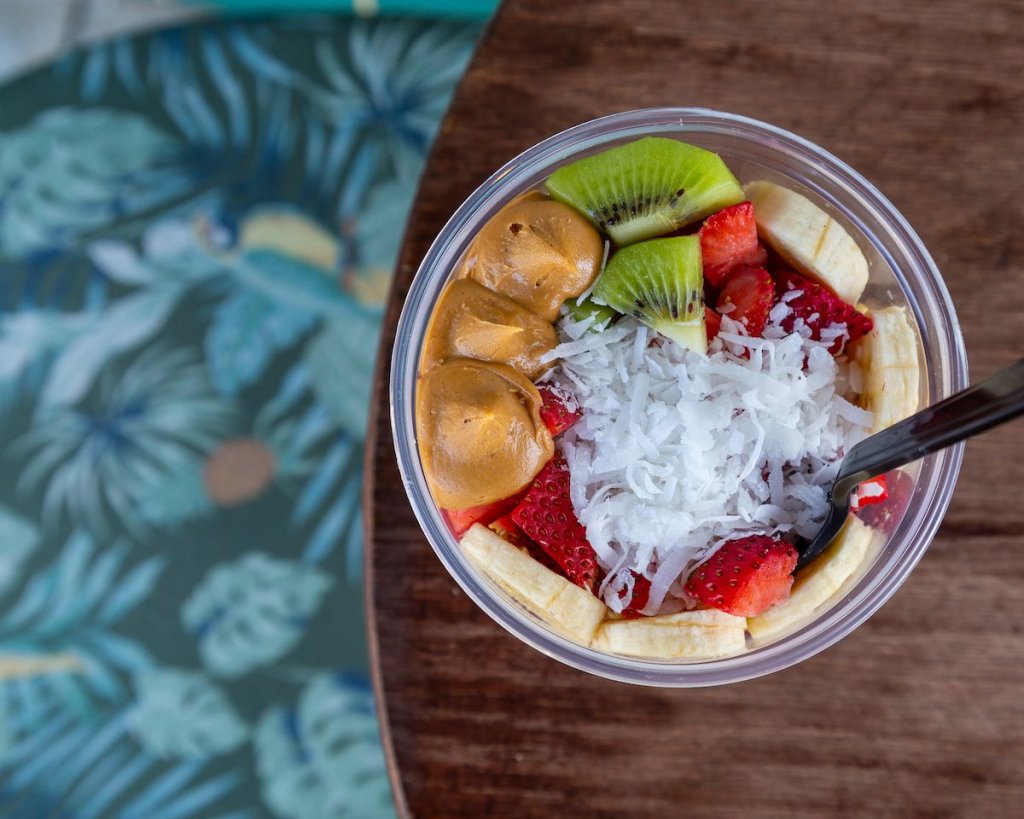 Acai berries come from the acai palm. Containing vitamins and healthy antioxidants, the berries are, yes, scientifically linked to numerous health benefits. All you need to know is their Acai Bowl tastes great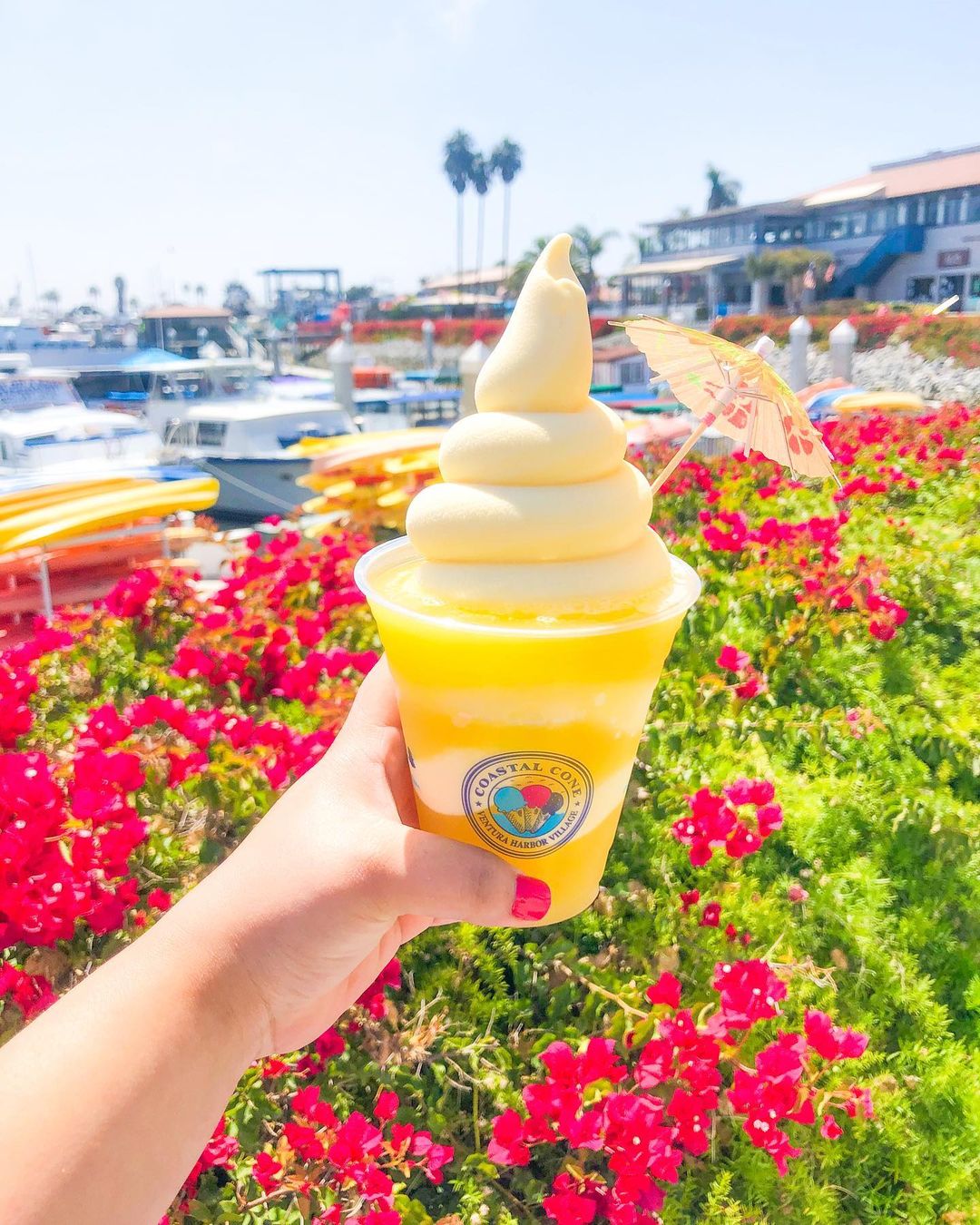 Okay it's a stretch, but Coastal Cone's Dole Pineapple Whip

ice cream is Vegan, gluten-free and fat-free.
Ventura's DIY Healthy
Want to make your own meal with your own healthy ingredients?
Ventura has Farmers Markets on Wednesdays and Saturdays; local farmers bring the freshest fruits, vegetables, herbs, honey, eggs, nuts, cheese, olive oil and fruit juices you ever laid taste buds on. Added plus, the folks are really nice and happy to explain fruits and veggies you've never seen before. The Midtown Ventura Farmers Market is held Wednesdays from 9 am to 1 pm at the Pacific View Mall (3301 North Main Street, West parking lot, near Red Robin Restaurant). The Downtown Ventura Market — part of Ventura since 1986 (running without interruption) — is open Saturdays from 8:30 am to noon at the corner of Santa Clara and Palm Streets.
And, when it comes to healthy, you can't go wrong with fresh-off-the-boat seafood. Ventura Harbor Village's Fisherman's Market takes place Saturday mornings along the small pier behind Andria's Seafood Restaurant & Market. The official word is the Market runs from 7:30 am to 11 am, but the unofficial word is get there early — because they often sell out. Inside tip; you can also order the catch online ahead of time.
Things to Do


Family Fun

Ventura Shopping

Music & Nightlife

Pet Friendly
Outdoors


Beaches & Surfing

Biking & Hiking Trails
Food & Drink


Restaurants

Outdoor Dining

Wineries, Breweries & Distilleries

Farmers Markets

Happy Hours
Discover More
Get to know Ventura, and discover the best things to do around the city.
Ventura Partners With