Posted: Thursday, Mar 5th, 2020
A Vegan's Guide to Ventura
You might not know it, but the city of Ventura is secretly brimming with delicious vegan meals—if you look a little closer. Whether you're a visiting vegan seeking tacos downtown, a veg-curious traveler looking for the best local pizza, or a longtime local hoping to bookmark more plant-based breakfast dishes for out-of-towners, you've got some quality options.
Here's the catch—those options aren't always the easiest to find as they're not entirely vegan establishments; It sometimes takes a tiny bit of sleuthing.
First, the basics:
Vegan means avoiding all animal products and by-products, including meat, fish dairy, eggs, honey—you get the picture.
So let's get eating.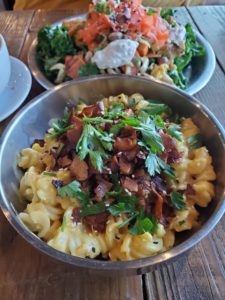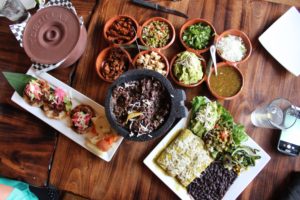 If you're looking for a vegan breakfast in Ventura, you have a few options. Organic, all-vegetarian Harvest Cafe

has vegan buckwheat waffles topped with vanilla cashew cream and fresh fruit, or the popular "Mexi Cali Bowl" of rice, beans, and seasonal veggies, amongst many other items that are either already labeled vegan or can easily be made so by swapping out the egg for avocado.
Plus, they have vegan mac and cheese with coconut bacon. And pro-tip: their specials board is usually a hit.

There's also vegan chicken and waffles or vegan berry french toast at The Saloon, the decadent vegan breakfast burger at Sea Ranger Seafood Station (more on this spot later) that comes topped with vegan bacon and a vegan egg, or the spicy soyrizo and tofu breakfast tacos at Midtown Cafe.

Speaking of tacos, you can find vegan street tacos at Norte-Sur Mexican Grill (an unassuming food court stand next to Sea Ranger, where half the menu is vegan), or mushroom and butternut squash versions at Blue Agave.
You can also get the full, delicious vegan menu — and ask for vegan chips — at Limon Y Sal. And then there are the secret off-menu potato tacos at Taqueria Tepatitlan, which can be made vegan by asking for no cheese, and the avocado-topped "Tanya Beans."
Trust us, those are worth the ask.

Now that Mom & Pops Tacos has a permanent fixture inside the El Rey bar in addition to their food truck, you can get their clearly labeled vegan cauliflower ceviche almost any time. There may be others elsewhere, but always ask if both the beans and rice are vegan, as they can contain animal products.
If you're more in the mood for pizza, you're in luck.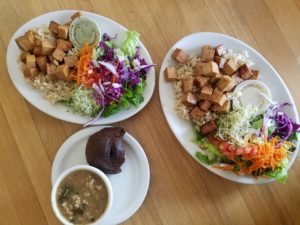 Jimmy's Slice, and MidiCi all offer vegan cheese. And Native Pizza even has its own housemade vegan cheese that you can swap on to a veggie pie.
As for sandwiches, there's the giant hummus and veggies vegan sandwich at Paradise Pantry — just the half size is probably enough—or the cheesy vegan meatball sub at Danny's Deli. And Sea Ranger offers a vegan tuna melt or vegan crab cake sandwich.
So if after all that, you're just looking for a hearty salad or something a little less fried, head back to Harvest Cafe for their huge, delicious salads (just choose the vegan cheese), get the yogi special at Nature's Grill or try the vegan kale salad Rincon Brewery.

And of course, the Saturday Downtown Farmers Market is the best spot to grab your own healthy meal ingredients!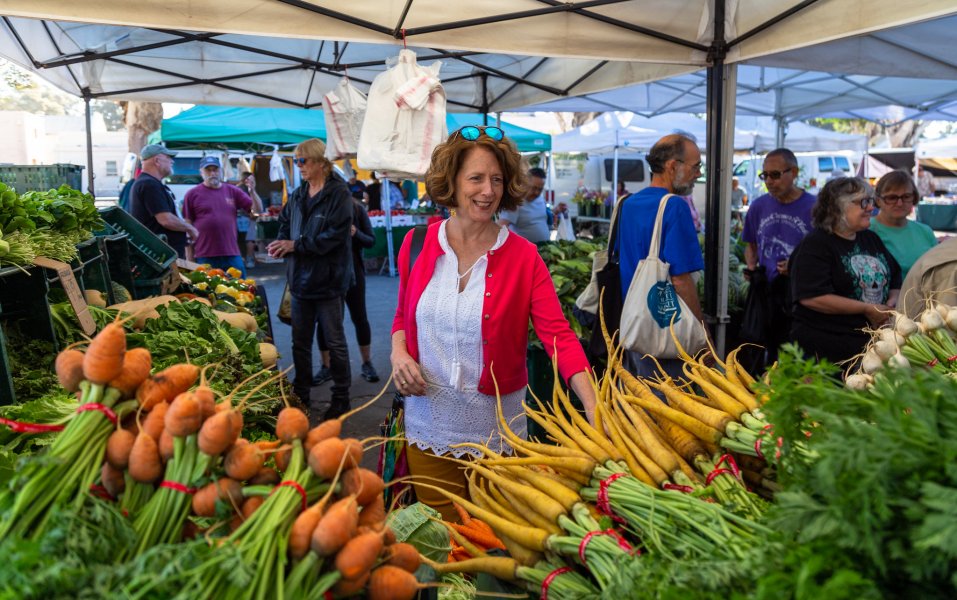 But if you'd rather eat sushi, you're in luck.
Along with offering vegan burgers, sandwiches, cheesy fries and buffalo wings (the menu is almost entirely vegan at this point) Sea Ranger

also has an extensive, seriously next-level vegan sushi list, including our favorite, the Golden California Roll, featuring vegan crab, cucumber, and tempura fried avocado, drizzled with unagi sauce and spicy mayo.

If you're looking for Indian or Nepalese-inspired vegan eats, there's plenty of clearly labeled options at Himalaya, Taj Cafe, and Indian Rasoi. Try the tofu saag or aloo cauli at Himalaya, along with the veggie momo appetizer and samosas.
And for Thai curry, try Rice By Mama 2, which has more labeled vegan options than the original, but is just as tasty, especially the yellow curry and the corncake appetizer. Just remember to order it vegan, as they do offer non-vegetarian items there.
And then there's Caribbean Haven, which is in its own category—a local Ventura restaurant serving Caribbean-inspired food with a handful of labeled vegan dishes including a jerk cauliflower sandwich, curry tofu, and red bean and squash stew.
What about coffee shops?
You can get a plant-based milk latte and usually a vegan pastry at any of these local spots: Beacon

, Kay's Coffee Shop, Singing Sun, Prospect Coffee Roasters. Keep an eye out for the donuts and cinnamon rolls from SunOven Gluten Free.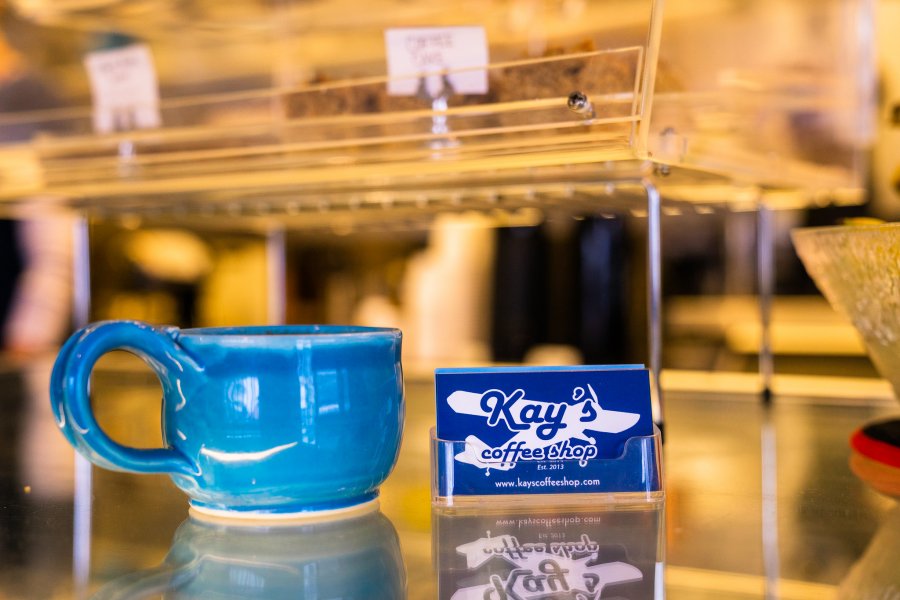 And lastly, let's talk more about sweets.
There are beautifully painted vegan bonbons, vegan ice cream, even vegan marshmallow fluff at Ex Voto Chocolates and Confections

, vegan donuts at Missy's Cupcakes, warm gooey vegan muffins at Sticky Fingers, and vegan pineapple Dole Whip at Coastal Cone.
Get the latter topped with strawberries or Tajin for a spicy kick.

Surely there are more vegan meals in Ventura we've yet to devour, but these are the top spots locals rave about.
Restaurants around town are adding plant-based options all the time, and we can't wait to see what pops up next.
Disclaimer: We're just vegan food-loving locals, not nutritionists or dieticians, nor are we affiliated with any businesses mentioned above. Menus or ingredients may change, so we always encourage everyone to politely check with servers and chefs.
For more great stories, request our FREE inspiration guide right to your door!
Check out upcoming events!
Discover More
Get to know Ventura, and discover the best things to do around the city.
Ventura Partners With